The popular open-source file archiver 7-Zip is now officially available for Linux. The developer released 7-Zip 21.01 alpha build for Linux x86, x86-64, ARMv7, and ARM64 architectures.
Although Linux users could get support for the 7-Zip archive format through an unofficial program known as p7zip, the project was last updated in 2016.
With the arrival of an official 7-Zip program for Linux, users will be able to receive updated support on their Linux system, unless you're already comfortable with PeaZip
Let's take a detailed look at 7-Zip 21.01 alpha release for Linux.
7-Zip 21.01 Alpha Release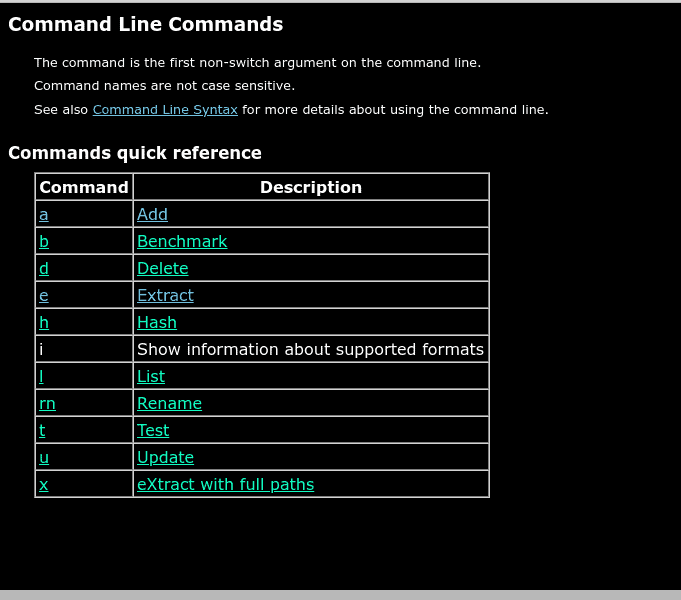 The program was released as a console version and no GUI front-end is available at this moment. So you can use the terminal for the time being. Also, there are two ports of 7-Zip available for Linux; p7zip, which is outdated, and the new official port with all changes from the latest 7-Zip for Windows. The command-line syntax for 7-Zip is similar to p7zip but not identical.
The program does not use the p7zip compiler scripts. However, it is possible to merge 7-Zip code with p7zip compiler scripts. Currently, 7-Zip supports the following file formats.
Packing and Unpacking
Unpacking Only
7z, XZ, BZIP2, GZIP, TAR, ZIP and WIM
AR, ARJ, Base64, CAB, CHM, CPIO, CramFS, DMG, EXT, FAT, GPT, HFS,
IHEX, ISO, LZH, LZMA, MBR, MSI, NSIS, NTFS, QCOW2, RAR,
RPM, SquashFS, UDF, UEFI, VDI, VHD, VMDK, XAR and Z.
Supported archive formats | Readme File
Coming to this first release version in particular, the developer made improvements for the speed of ARM64 version using hardware CPU instructions for AES, CRC-32, SHA-1, and SHA-256.
The Source code is not available at the moment, but the developer opened a discussion at SourceForge and shared some insight into the program. He also requested advice for compiling and linking binaries that work in most Linux systems. Besides, you can run the following benchmark command to test that 7-Zip's performance on Linux.
./7zz b "-mm=*" "-mmt=*" -bt > bench.txt
You can upload your bench.txt report as a comment on the thread which will be helpful for the program's development.
Download 7-Zip 21.01
For those who want to test out the program, you can download the console version for your architecture. The distribution package also includes User's Manual which will guide you through the program.
The alpha version release received a good amount of responses from the Linux community. With the active development of the project and support from the community, we can hope that 7-Zip for Linux might soon hit the mainstream along with a GUI-front end.
So, what do you think about this project? Are you testing it out? Share your thoughts on 7-Zip in the comments below.
---
More from It's FOSS...