Earlier last year, Actual, a personal finance app, decided to open-source its source code in a bid to ensure the continuation of its development.
Back then, the main reason behind that move was that the lead developer was unable to juggle between a full-time job and the 'Actual' project, even hiring people had to be ruled out owing to cost concerns.
For those unfamiliar, Actual is a privacy-focused app that allows you to manage your personal finances by providing you with a neat user interface and seamless syncing across devices.
With this article, we shall see how Actual operates now, and what kind of functionality is on offer.
Let's dig in!
A Super Fast Open-Source Finance App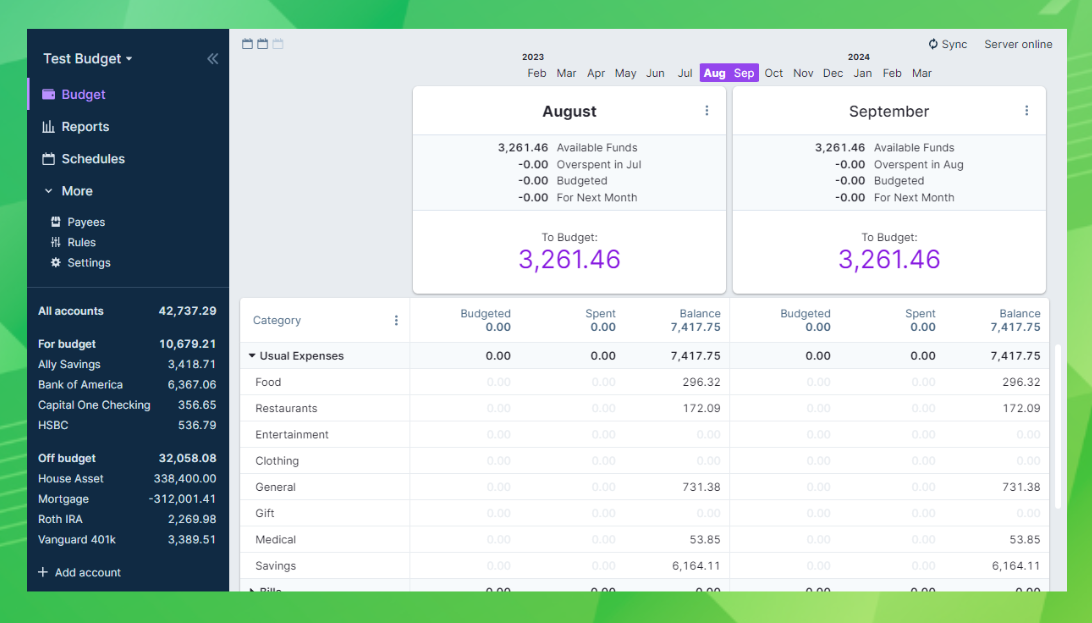 Actual primarily uses TypeScript and JavaScript as its foundation, with a hint of C++/C here and there. Going open has allowed a lot of its previous features to stay intact, and even made way for various improvements over them.
Some key feature highlights include:
Easy transaction tracking.
Fine-tuned for fast performance.
Dedicated budgeting options.
Intuitive reporting of transactions.
There is even support for optional end-to-end encryption, multi-device sync, importing of transactions from popular financial file formats, and more.
Of course, the ability to generate reports should be helpful for everyone who decides to manage personal finance using the app: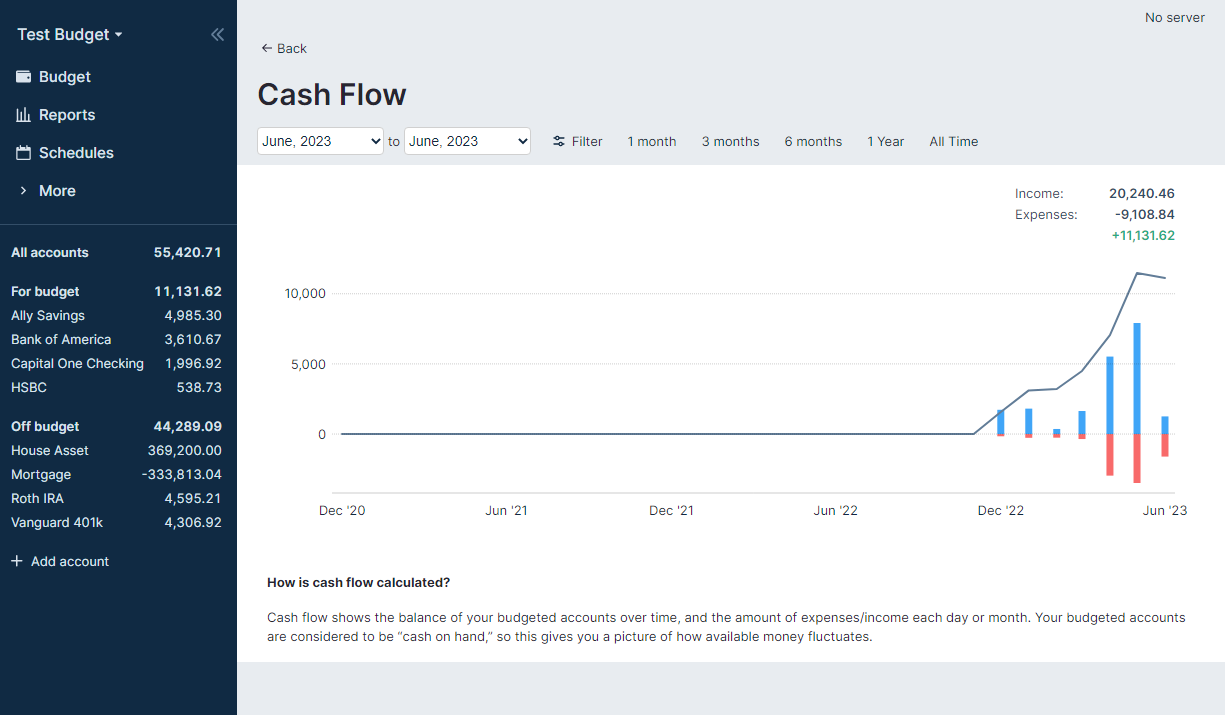 Unfortunately, you do not get an option to use any official hosted instance. So, it will be a completely self-hostable experience (cloud or local).
That is not entirely a bad thing, though, as many privacy-conscious users swear by self-hosting apps to get the most secure experience possible. Sure, if you have never self-hosted services, you might want to explore its documentation first.
Actual also has a neat option where you can instantly deploy it on PikaPods, pricing starts at $1.4 per month.
In a nutshell, your data should remain secure if you use a local-first personal finance app like Actual.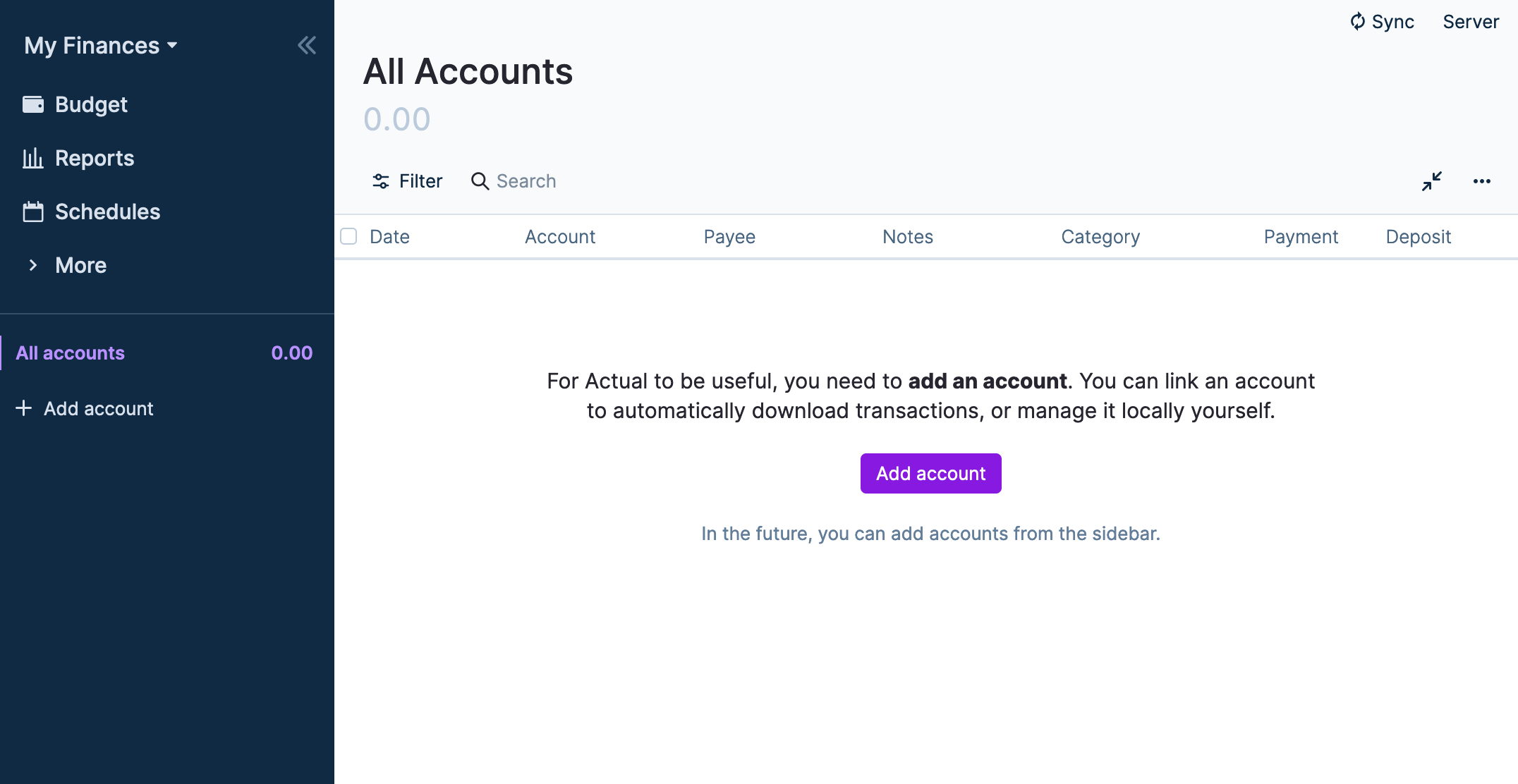 📋
You can refer to the
official documentation
to get started with self-hosting on the cloud or locally on your computer.
Furthermore, since going open, Actual has been receiving a steady flow of updates.
The recent Actual 23.11.0 release came in with stability improvements, tweaks, and bug fixes.
I even checked out Actual's GitHub repo, and the commit activity has been pretty good ever since it landed on GitHub. See for yourself. 👇

I am glad to see that the contributors for Actual can pull this off quite gracefully by regularly pushing updates that matter.
If you are interested in trying out Actual, then you can visit its official website or try out the live demo. For those who want to contribute to the code, I highly suggest you head over to the GitHub repo to get started.
I think that Actual can be a great contender for our best open-source accounting software list.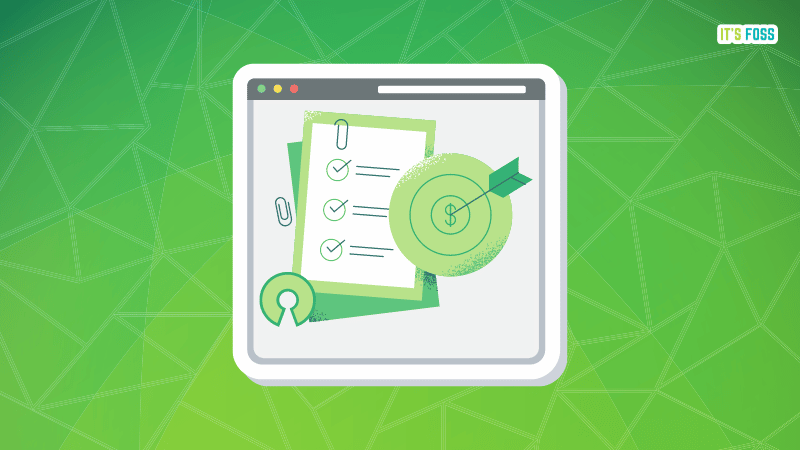 💬 What do you think about Actual? Will to give it a try? Have you used it before?
---
More from It's FOSS...