SD Maid is a decently popular system cleaning tool for Android devices.
The app is free to get started but offers a "pro" version of it to unlock additional features for enhanced cleaning.
It helps you find discarded apps, cache files, duplicates, and abandoned files. You can also optimize the database with it. I have been using it for my Android devices, and it works like a charm. It cleans junk without hassle and makes things tidy.
However, it also included some additional features which are no longer useful for newer Android devices.
Hence, the developer decided to make something simpler and faster, tuned better for newer Android versions.
SD Maid 2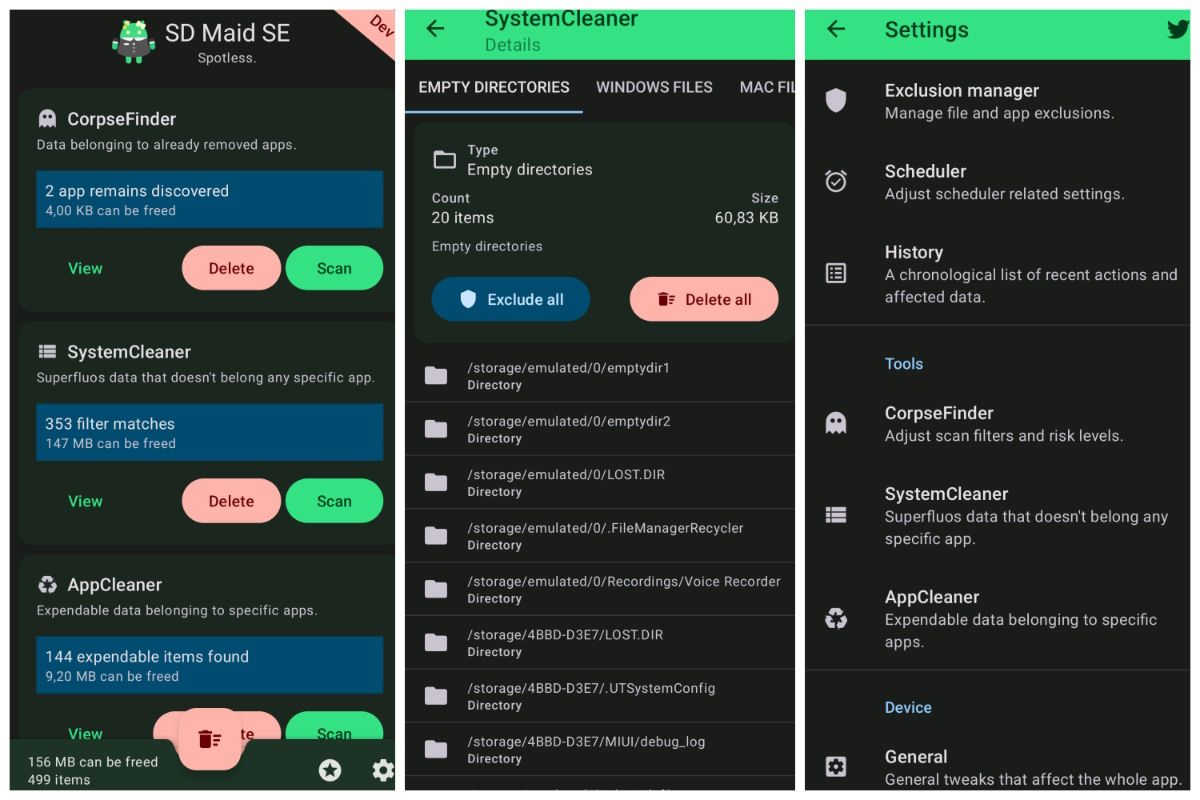 SD Maid 2 or SD Maid SE is the successor of SD Maid app as an open-source project.
🚧
The app is in active development and in its early phases. Expect changes and features to be added.
The original SD Maid app was planned to be open-source, but was not.
So, the developer took an open-source approach for its successor, which is a good thing.
The key highlights of the new app are:
Faster performance
Tailored for new Android versions
New UI with themes
Simpler approach to usability
New features and updates can be expected with Android upgrades
And, with the successor taking over, the original SD Maid app will go into maintenance mode, meaning it will only receive important fixes/security updates to keep things running for existing users.
📢
Even if you are an existing SD Maid Pro user, you have to purchase a separate license for SD Maid 2 "Pro" to support the project. It is a one-time fee.
In case you are not aware of its features, you can expect SD Maid 2 to help you with:
Removing data that belongs to apps that are no longer installed (CorpseFinder)
Deleting expendable files, e.g. caches (AppCleaner)
User configurable filters for random files (SystemCleaner)
Scheduling actions (Scheduler)
Controling/disabling apps (AppControl)
📥 You can download the app now from the Google Play Store, GitHub, and F-Droid.
💬 What do you think about the new SD Maid app as an open-source project? Share your thoughts!
---
More from It's FOSS...