"The everything app for those who celebrate trust & autonomy". The tagline of Anytype, a new all-in-one secure open-source personal CRM app that aims to deliver some pretty impressive features.
They reached out to us to cover the first open beta release, and we were pretty intrigued.
Allow me to take you through it.
Anytype: Overview ⭐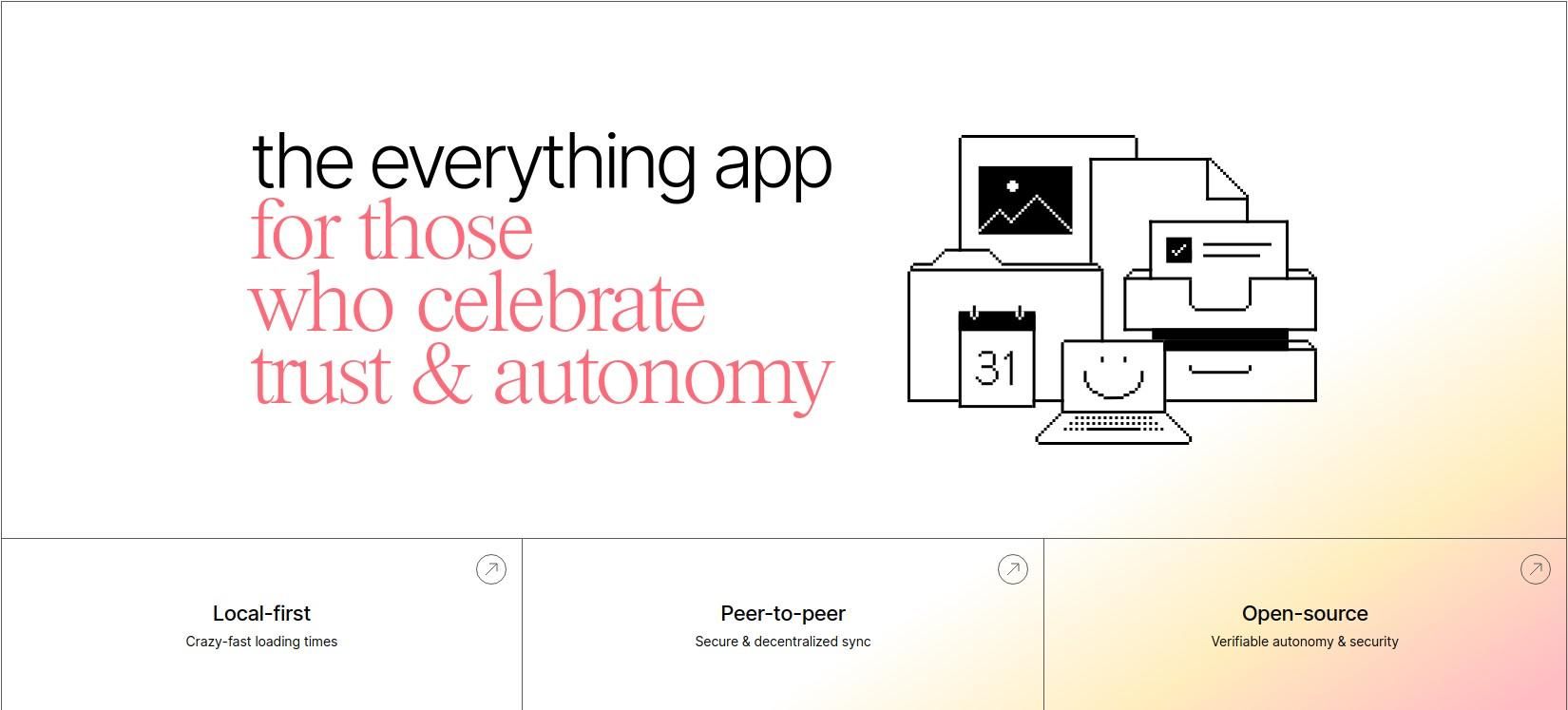 Anytype is a local-first, peer-2-peer (P2P), open-source tool that can be used for a variety of tasks such as project management, storing documents, taking daily notes, managing tasks, collections of books/articles/websites, and even as a personal CRM software.
They also plan to allow you to manage/create blogs, community wikis, and discussions in the future.
What it means to be local-first, is that Anytype can run locally without the need to connect to the internet, resulting in better reliability, speed, and most important of all, security.
📋
The source code for Anytype can be found on its
GitHub page
.
Though, that doesn't mean that it's an offline-only tool. You can configure it for access via the internet over multiple platforms.
This was made possible due to using the Anysync protocol that allows for self-hosting, data portability, and real-time P2P end-to-end encryption collaboration.
Anytype is built on top of Anysync as a modular space builder and browser, providing users with a robust set of tools for building spaces, and graph-based views of websites.
The company behind it is a Berlin-based startup, and its open-source philosophy seems pretty solid.
Other than that, some of the most notable features of Anytype include:
Interoperable Spaces.
Build spaces without code.
Ability to create Public/Private/Shared spaces.
On-device encryption.
Cross-platform.
Ability to self-host.
Initial Impressions
I tried Anytype on my Ubuntu 22.04 LTS setup, and the usage experience was pretty neat.
When you first launch the app, you will be shown a screen to either 'Join', or 'Login'. I used the 'Join' option to create a new account locally.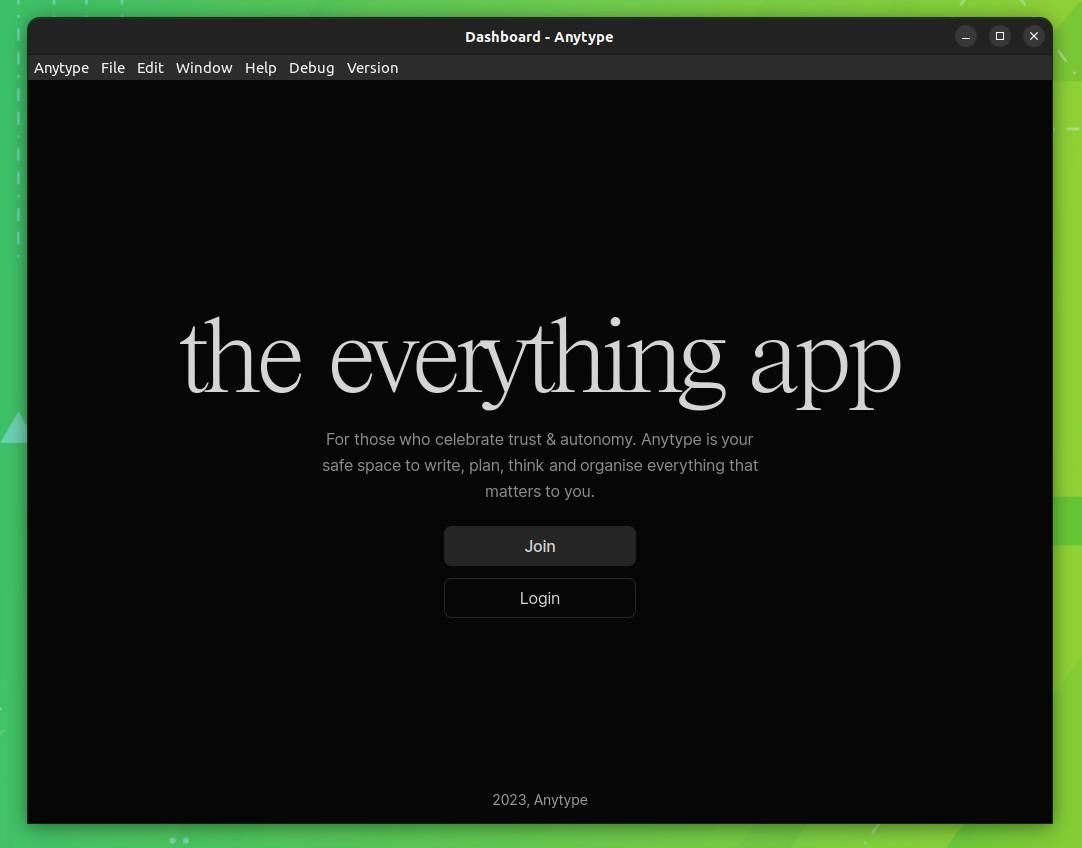 After, setting up my account and going through the welcome screen. I was taken to a quick-start menu, where there were a bunch of space templates to get started. I chose the personal project one.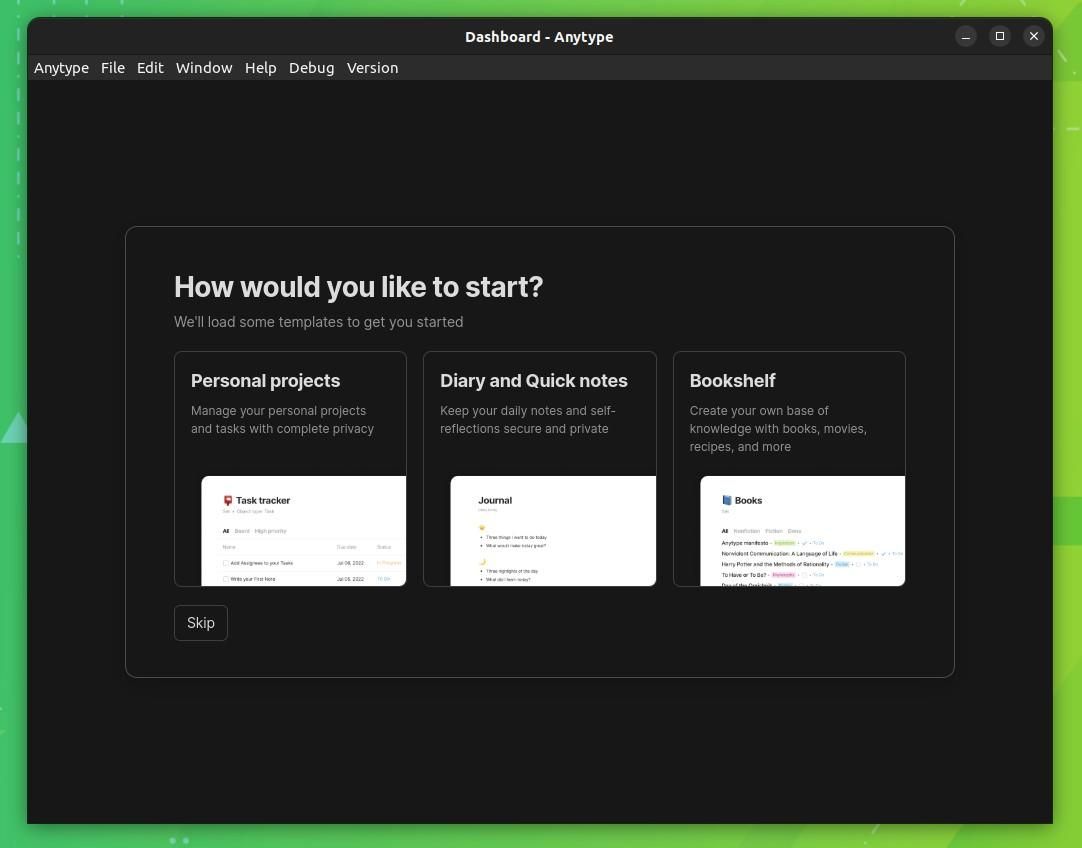 After that, it took me into 'My Homepage', where I had access to the sidebar menu and a page with an overview of all the content.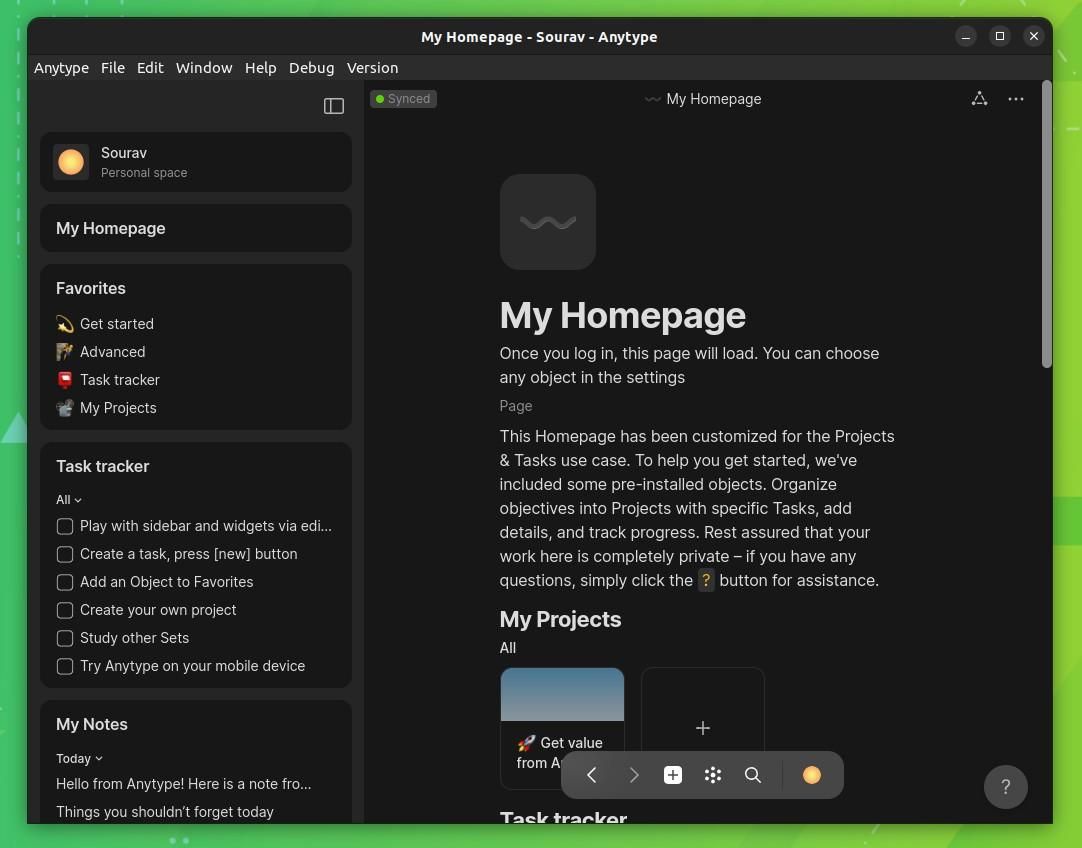 From the sidebar menu, I went into the 'My Projects' screen and selected one of the projects. It brought up a block editor that allowed me to edit the text intuitively.
📋
It also features a task tracker for tracking multiple tasks.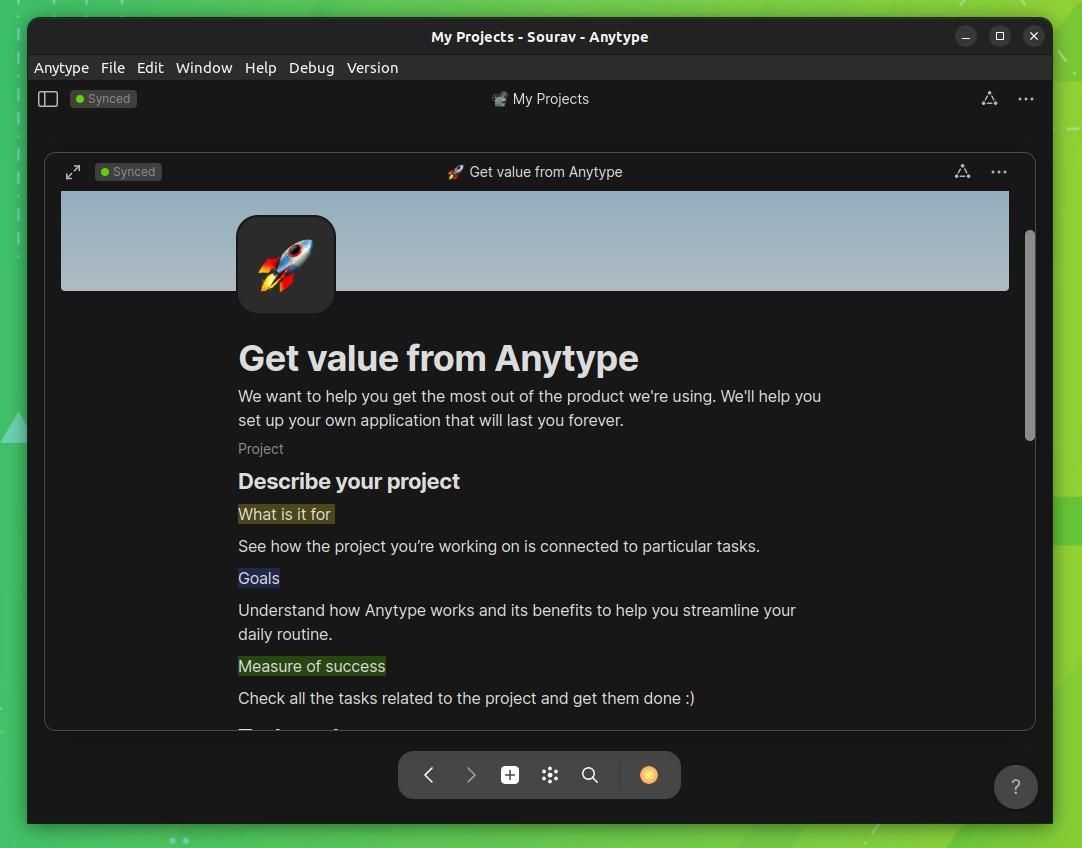 After that, I tested out the 'My Notes' feature. It worked well and is what you would expect from a note-taking app. It also features the block editor, I tested it out with my daily routine, and it worked quite well.
All my plants are now fed, and my cats are watered! 🤣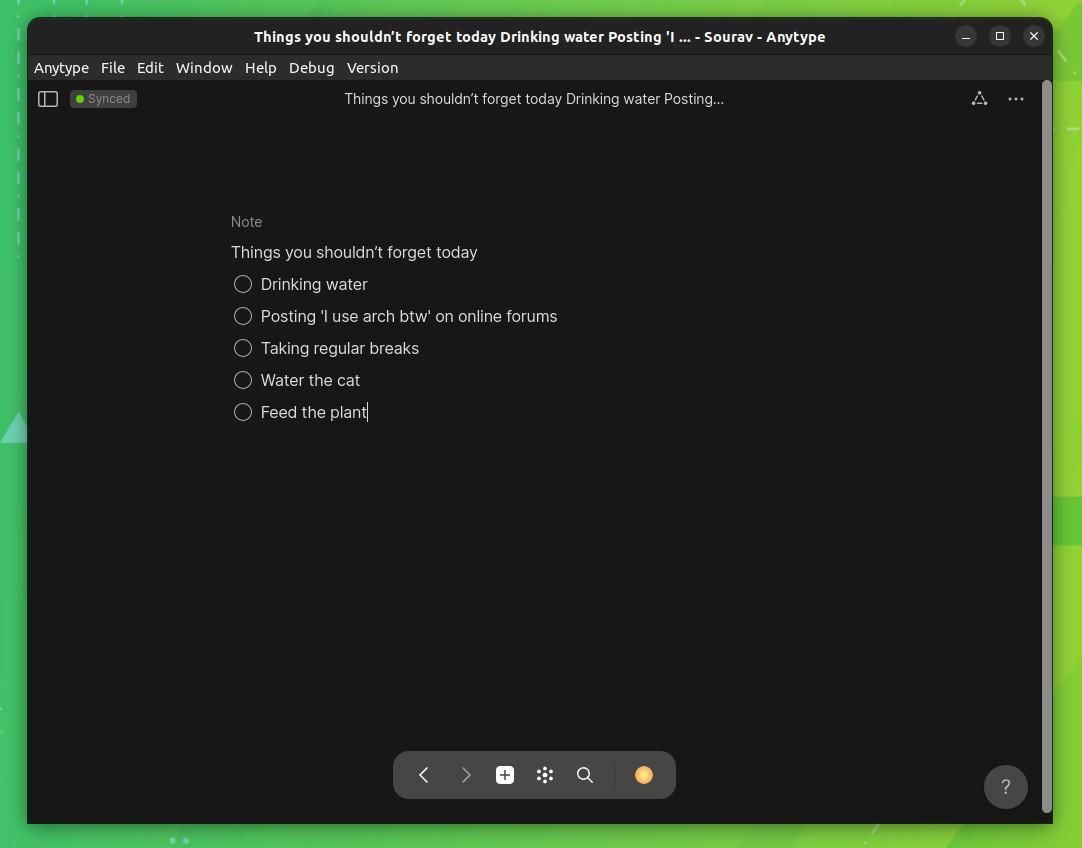 And finally, I took a look at the 'Graph-view'. I was taken aback by the level of detail it had. Anytype was able to illustrate all the data points very effectively this way.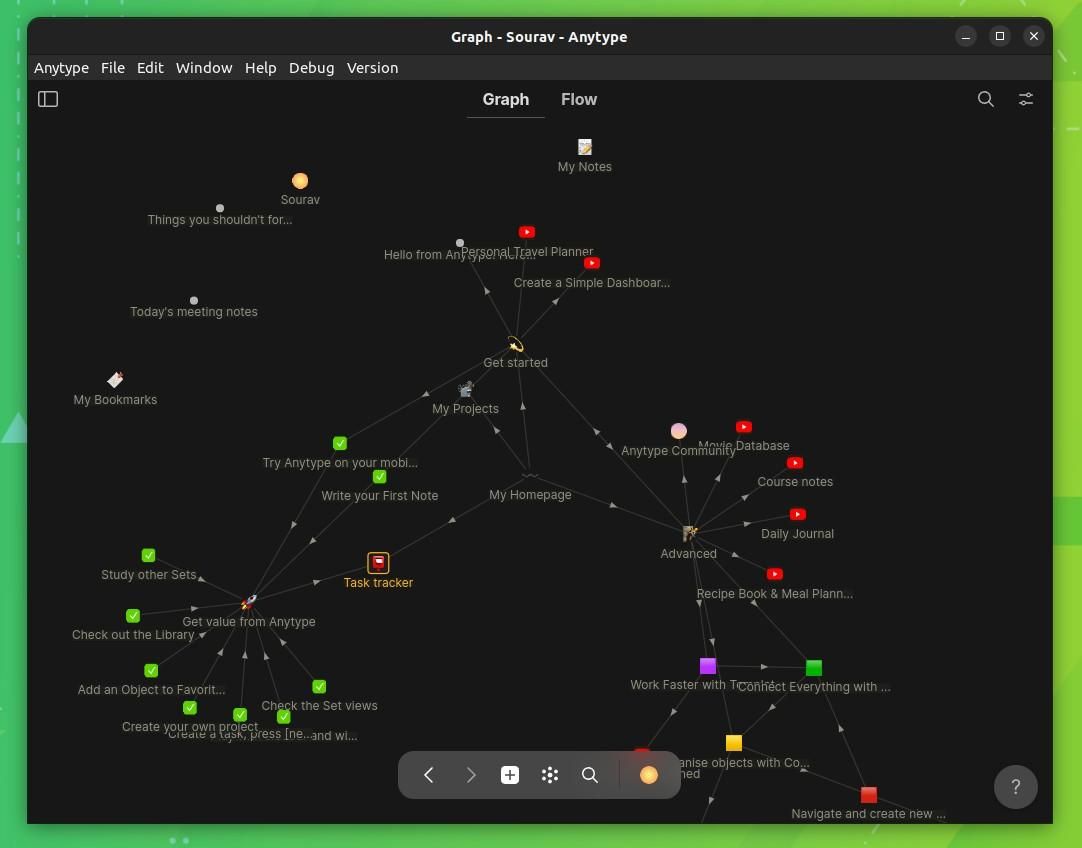 So, wrapping up.
I can see Anytype being a part of my daily workflow; the number of tools it has can be helpful in managing one's daily work or even study routine.
Other than that, I am glad Monica now has a proper competitor; I can't wait to see how Anytype fares against that.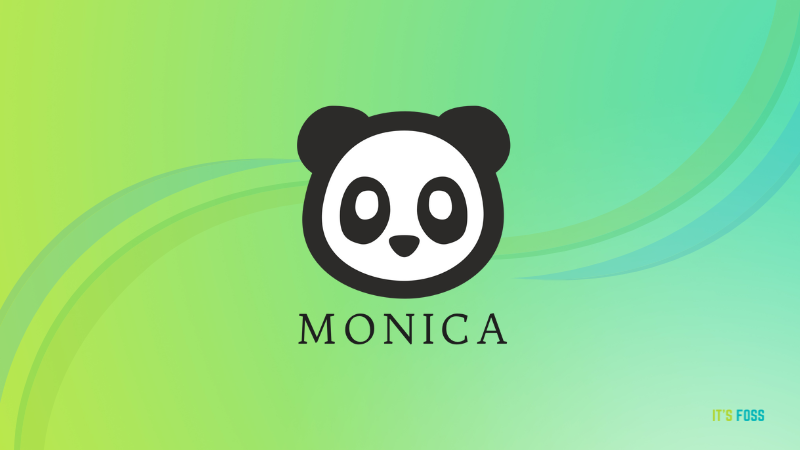 You may go through the announcement post on ProductHunt to dive deeper.
📥 Get Anytype
Anytype is available on Linux, Windows, Mac, iOS, and Android. You can head to the official website to grab the package of your choice.
💬 Will you be giving Anytype a try? Let us know!
---
More from It's FOSS...