Audacity is a popular cross-platform open-source audio editor. It has all the general tools that a professional audio editor requires for most of the tasks, and it supports plugins as well.
Recently, a new version, Audacity 3.0 was released with a major change in the save file format along with some new features like Label sounds, Improvements in Manage Macros dialog, and usual bug fixes.
Let's take a look into the major changes in this release of Audacity.
Major Changes in Audacity 3.0
Here is an overview of the major changes in Audacity 3.0:
New File format .aup3 replaces .aup
New Backup command
Label Sounds replaces Sound Finder and Silence Finder
Addition of Import and Export to Manage Macros dialog
Enhanced Directories preferences
Mixer Board improvement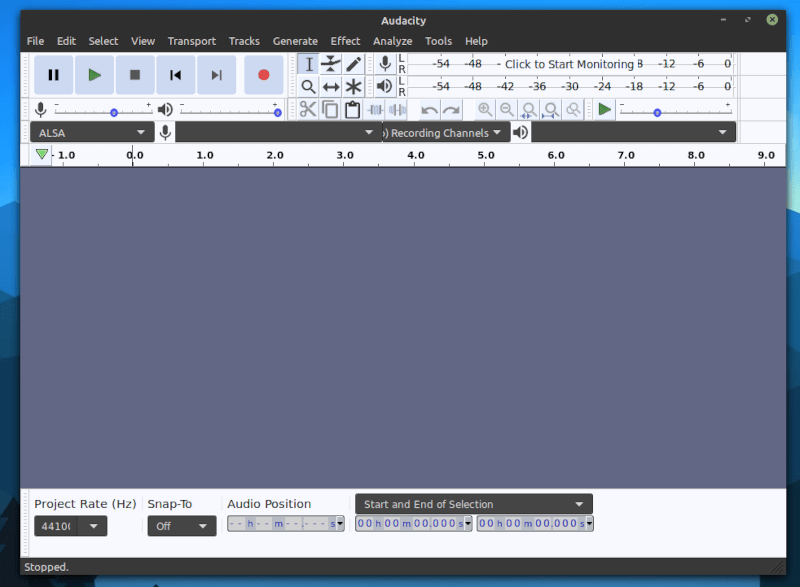 The New file format AUP3
The major change in this release of Audacity is the introduction of a new file format .aup3 which replaces the old .aup save file format. There is a major difference between these two file formats.
The .aup file format contains references to audio files as well as any applied sound edits that are used for saving audio editing work. The problem with this format is that if you accidentally delete or move those files, your project session won't load properly because this file format does not contain the entire project.
But on the other hand, the new .aup3 file format contains the data as well. This means that you won't lose your projects by moving or deleting the project components.
With this new change, you will be able to save or share your project within a single file. Besides, the new file format is slightly faster than the old one.
You can also import projects in .aup format to Audacity 3.0 which will convert them to .aup3. Besides, Projects saved in the new unified file structure will not be larger than similar projects with the old multiple file structure.
Other Major Changes in Audacity 3.0
There is a new backup command for projects under the Save Project option. This is different from the Save Project As because it will leave your current project open and enabling you to continue working on it.
Another addition to this release is the Label Sounds analyzer replaces the old Sound Finder and Silence Finder analyzers.
Coming to the Manage Macros dialog, Audacity now supports importing and exporting Macros. You can also add comments to the Macros. The new release also allows you to specify the folders to be used for Audacity actions such as Open, Save, Import, and Export.
Based on the request from many users, the developers changed the mixer board so that its window always remains on top when it is in use. Coming to the changes in effects, the functionalities of Noise Gate has been expanded.
Other minor changes include the addition of Corsican and Marathi languages, the ability to set Multi-view as your preferred user-default view for tracks, and other bug fixes.
If you would like to see the full changes in Audacity 3.0, please read the official manual.
Download Audacity 3.0
At this moment you can install Audacity 3.0 by compiling from the source code (which you can find in their official download page) because you won't get the latest version via Flatpak, Snap store or default repositories as of now.
Even the unofficial PPA maintained by UbuntuHandbook doesn't offer the latest version yet.
You may want to wait if you rely on your package manager to get it installed. In either case, you can read our complete guide on installing software from source code to get it set up on your system.
What do you think about the new release of Audacity? Let me know in the comments below.
---
More from It's FOSS...