Ubuntu is already the first choice for many enterprises, with no signs of this changing any time soon.
Now, Canonical is taking it a step further by launching optimized Ubuntu images for Intel IoT platforms.
Recommended Deal 💸
Ubuntu Tailored for Intel SoCs
Specifically tailored for enterprise use, Canonical has partnered with Intel to introduce optimized Ubuntu images designed for Intel IoT platforms.
What this aims: These images deliver a good balance of performance, safety, and end-to-end security for enterprise use cases. Of course, Ubuntu already aims for the same, but the focus for these Ubuntu images is to support all Intel technologies and have them pre-enabled.
Ubuntu 20.04 LTS and Ubuntu 22.04 LTS are being offered in both Desktop and Server flavors. These are being offered to ensure the longevity of the products.
A Ubuntu Core 22 image will also be made available soon.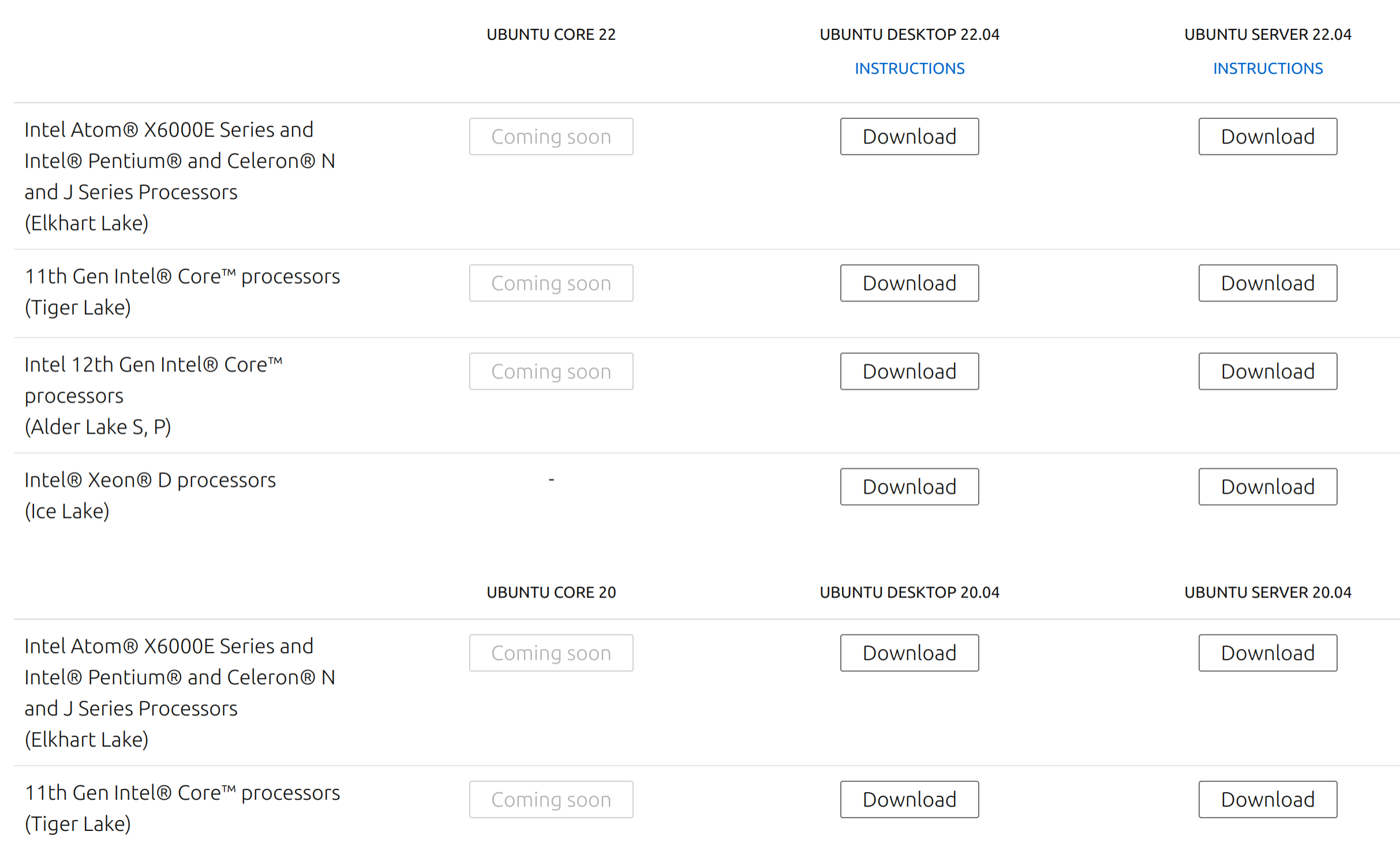 Enterprises will be able to take advantage of the long 10-year maintenance cycle of the LTS releases to stay clear of bugs and vulnerabilities.
The security side of things: Things such as security updates, OS updates, and critical software package updates will be handled by the OS itself, enabling the enterprise to focus on more important things.
Canonical also mentions:
The optimized images meet stringent release criteria, having undergone extensive manual, automated and stress testing with zero failures or issues.

Dedicated teams at Canonical will continue testing the images end-to-end with the support of Intel engineers, executing rigorous management of all Linux kernel CVEs, and reviewing and applying all relevant patches.

Canonical handles the boards, shortening speed to market, whilst the end-users focus on their value-add software.
It is edge-ready and hassle-free for innovators: Production-ready images of the latest Ubuntu 22.04 LTS release with Linux Kernel 5.15 have been made available for Intel's edge compute hardware products. Any team looking to make use of Intel hardware choices now no longer has to worry about the operating system but focus on their applications/services.
You can download it from its official website and learn more about it on its official announcement.
Canonical is looking further to solidify its enterprise offerings with the partnership with Intel.
If you prefer Intel hardware offerings and want better integration with the operating system you deploy, Ubuntu just became your no-nonsense pick.
---
More from It's FOSS...