Most gaming/peripheral software suits are either proprietary or not officially available for Linux.
As a result, we must constantly look for open-source tools to configure our hardware to get native functionality.
The likes of Piper, OpenRGB, Solaar, etc. come in handy in these situations.
But, sometimes, even these are not enough.
Luckily, CoolerMaster has decided to release an open-source version of its MasterPlus software that aims to work with its coolers and non-CoolerMaster coolers.
While this does not guarantee its availability for Linux systems, we can definitely hope for it.
This move should also encourage other companies like Razer and Logitech to consider making open-source tools that do away with bloat found in them.
Let's see what CoolerMaster plans to do.
MasterPlus Open-Source Version: What We Know So Far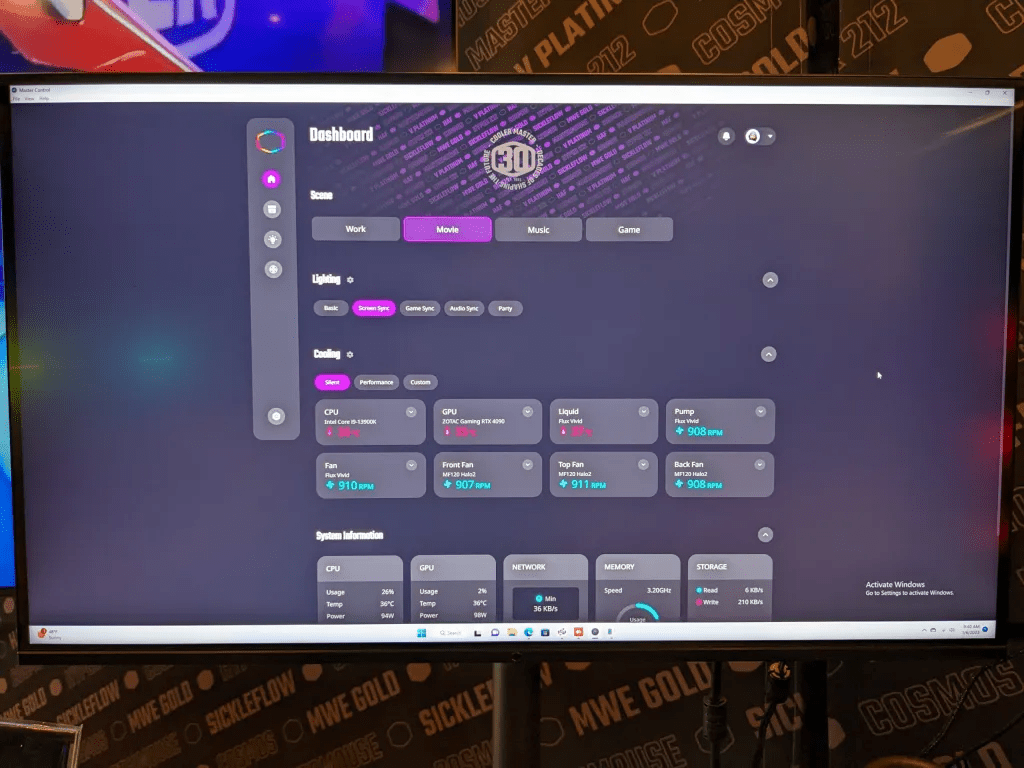 CoolerMaster revealed their plans to release a new MasterPlus open-source version in the recent CES 2023 event. Kudos to Albert from Boring Text Reviews for bringing this to our attention.
What to expect?: A complete redesign of the MasterPlus software, with an API plug-in system that allows non-CoolerMaster coolers to integrate with it.
They have clarified that exclusive CoolerMaster features won't work with other coolers. So, things such as detecting a leak in an AIO cooler or calculating the PSU's efficiency can't be tracked for third-party products.
Instead, the application will only support reading basic performance info such as temperature and fan speed with the ability to configure ARGB devices.
If you ask me, this is better than nothing. And, if you happen to use CoolerMaster components for your system, it is an exciting news for you!
CoolerMaster also showcased a potential application of the API system by letting it hook into a photo application and using it to control a secondary display integrated into a computer case's side.
Furthermore, they also introduced full cloud integration for their software. But sadly, this will not be made open-source.
When to expect?:
We do not have a concrete release date for the open sourcing of MasterPlus.
But, if I were to guess, sometime in 2023 would be the best bet.
💬 Even if the tool is not confirmed to work for Linux users, on open-source tool is a good start, isn't it? What do you think?
---
More from It's FOSS...