This was quick! We last took a look at CrossOver earlier this year when CrossOver 22.1 was released. And now, we have another major release to go through.
If you are not familiar, CrossOver is a paid software that has been built on top of various open-source components that allows you to run Windows software on Linux and other platforms.
You may wonder; Wine exists, what's the point of this?
Well, you see, CrossOver is more of a "Premium Wine" experience, where they provide enhanced support for a variety of Windows software. Plus, by opting for a paid plan, you get to support the development of the Wine project.
If you are still unsure how CrossOver works, then you can go through our review of it for a closer look: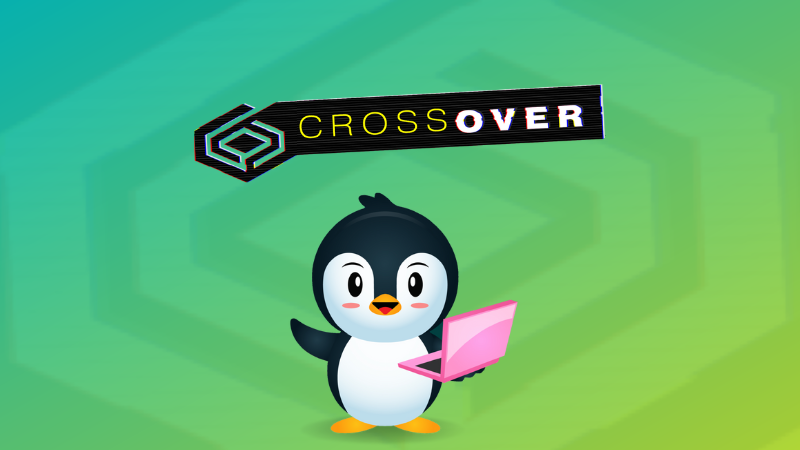 Moving on. Let's take a look at the latest CrossOver 23.0 release.
🆕 CrossOver 23.0: Key Changes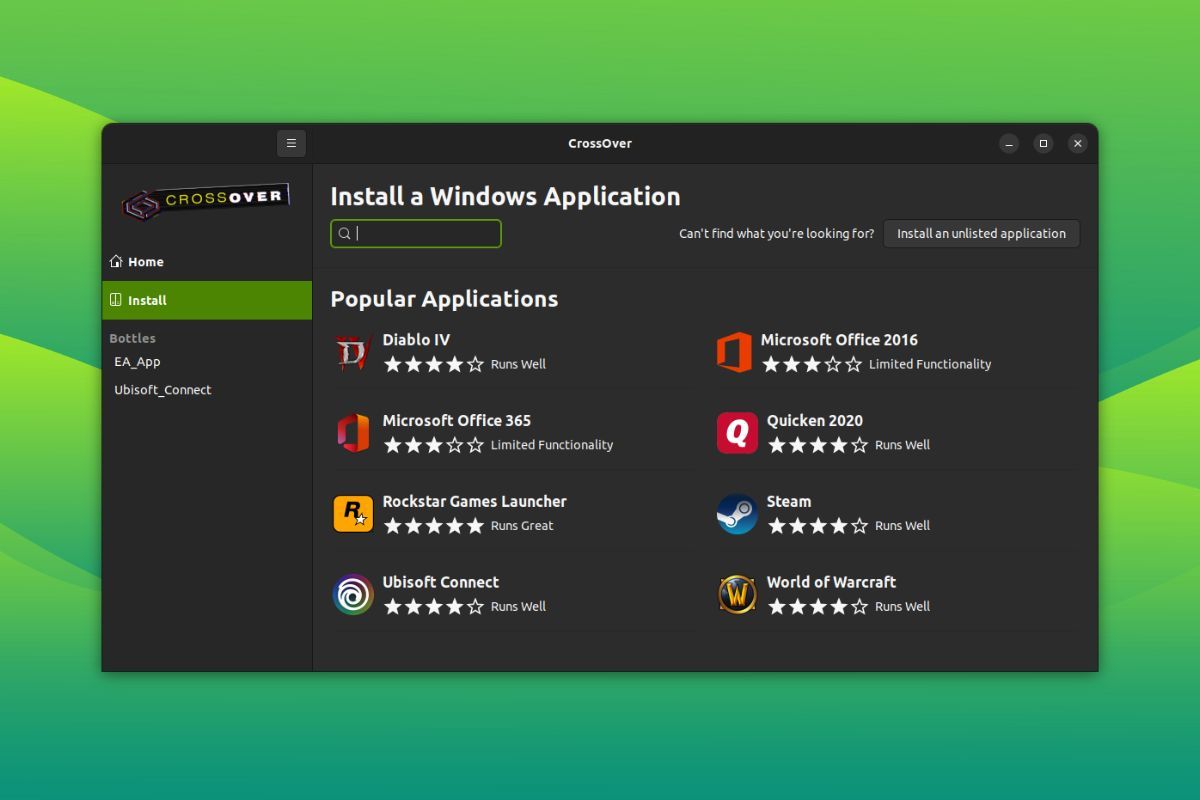 CrossOver 23.0 uses the Wine 8.0.1 release as one of its foundations to bring over 5,000 changes that offer plenty of improvements across applications. With further upgrades to various components that include: Wine Mono 7.4.0, vkd3d 1.8, DXVK 1.10.3, and MoltenVK 1.2.3.
As for the end-user, there are two major updates that have arrived with CrossOver 23.
Ability to Uninstall Apps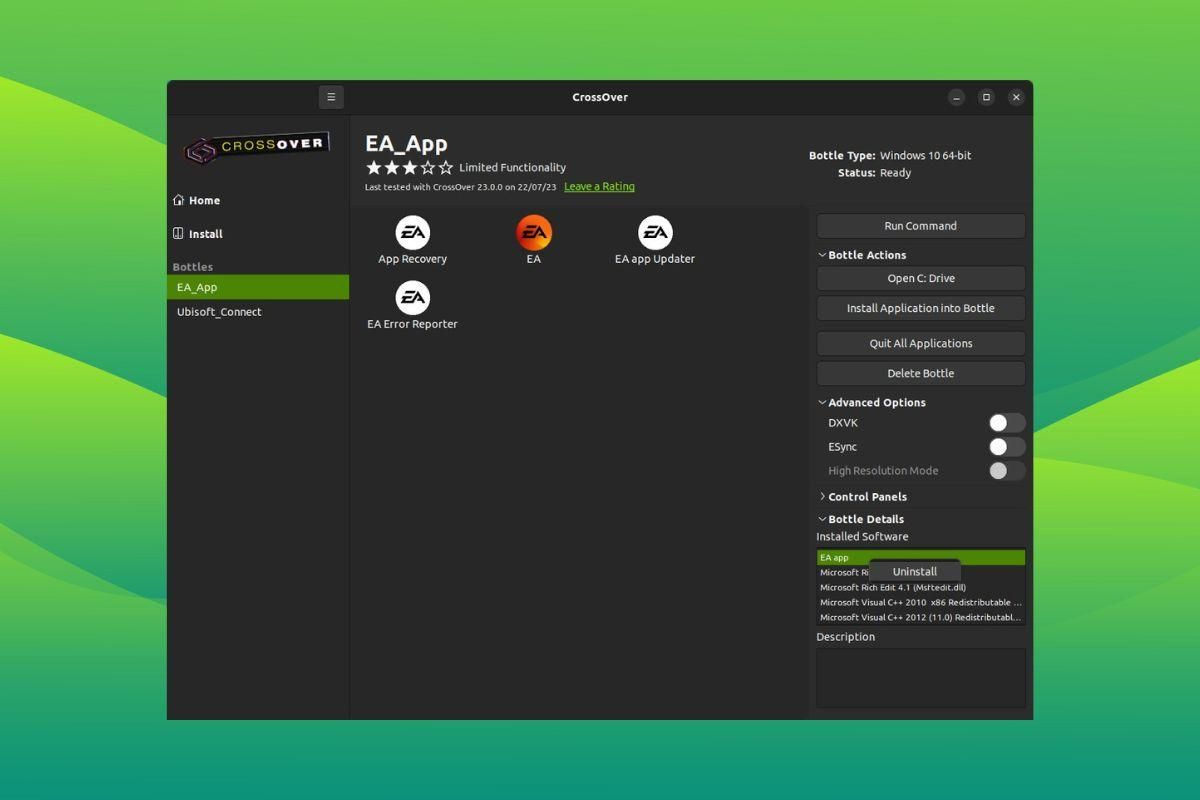 Yep, you can now finally uninstall any Windows software installed via CrossOver. It has been made very straightforward now.
Just head over to the right sidebar menu of an installed application, then under "Installed Software" right-click on the app name, and click on "Uninstall".
📋
CrossOver will also delete launchers for uninstalled applications.
Support for EA App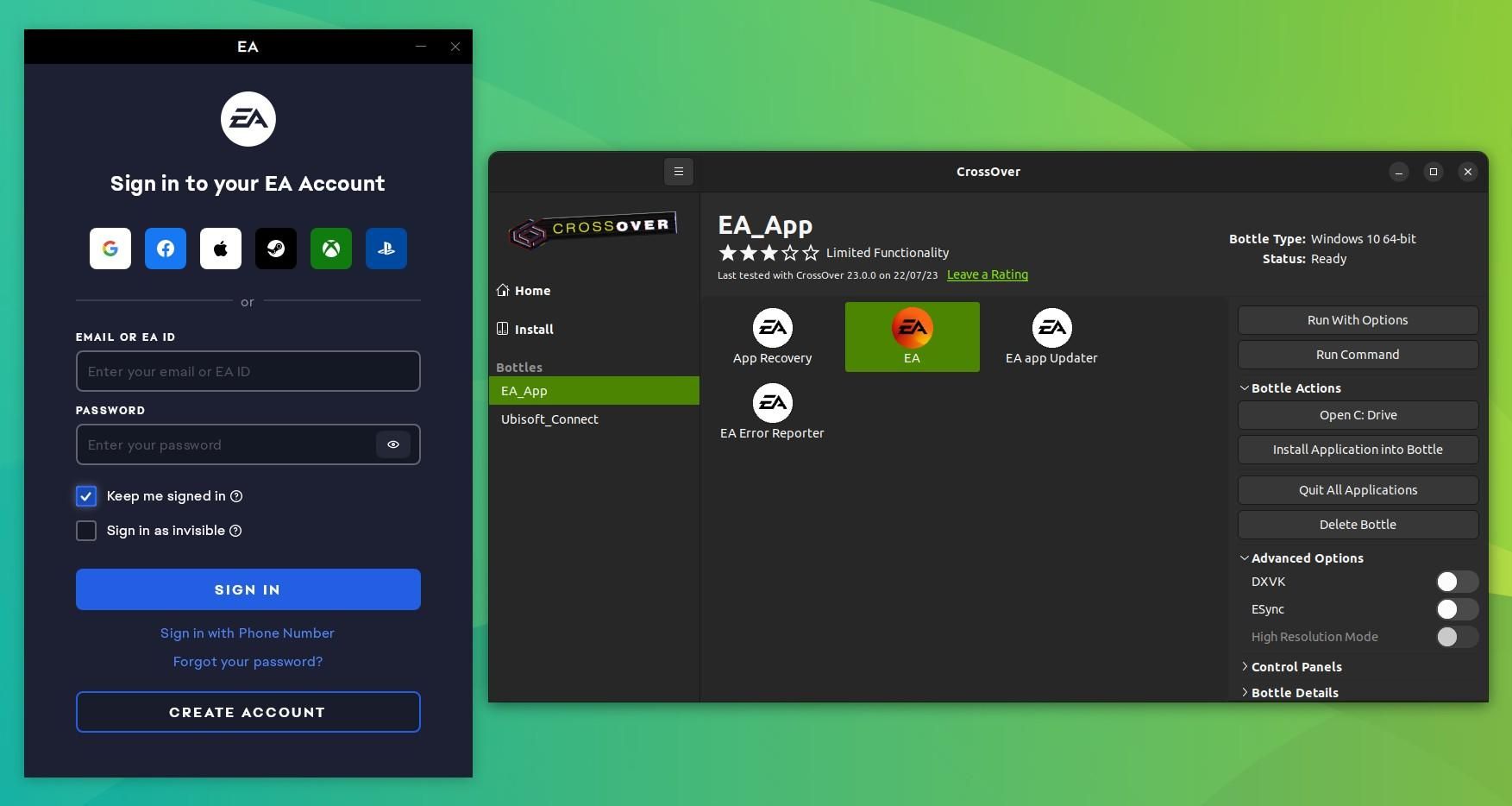 The EA App now works with CrossOver on Linux (and macOS). With this, support for many games was also added. You can now run games such as The Sims 4, Titanfall 2, and Mass Effect Legendary Edition.
The developers have also added that:
If you are running EA App games through Steam, make sure to install "EA App for Steam" into your bottle: that CrossTie installs needed dependencies.
🛠️ Other Changes & Improvements
Those were just the highlights of the CrossOver 23.0 release, here are some other improvements worth noting:
Diablo IV now works on Linux.
A variety of improvements for macOS.
Performance improvements with wined3d.
Fixed an XWayland bug that caused performance issues in some apps.
Various bug fixes for Quicken, Steam, Rockstar Game Launcher, and Ubisoft Connect.
You can go through the official announcement to dive deeper into this release.
📋
This article includes affiliate links to CrossOver. Read our
affiliate policy
to know more.
📥 Get CrossOver 23.0
You can head over to the official website to get started with CrossOver 23.0. They also provide a 14-day free trial, without the need to enter any payment info.
---
More from It's FOSS...