Deepin, one of the most beautiful distributions, has just released their 20.2.2 update. It incorporates a variety of awesome features, most notably the Android app support—thanks to their new App store.
Additionally, the Deepin team claims they are the first Chinese Linux distro to receive a secure boot certificate. This adds in another layer of security on top of the already existing features baked right into the Linux kernel.
Read on for a deeper dive into these exciting new features.
Android App Support
The biggest announcement with this release is the support for Android apps. Chrome OS has offered Android app support for many years now, and Windows 11 has also recently received similar support.
While it is still unclear how the Android apps run, my best guess would be some form of Anbox, a project that allows Linux users to run Android apps on their desktop PCs.
It is supported only with Linux Kernel 5.10 LTS. If you choose to go with Linux Kernel 5.12, you will have to wait for the Android container support.
Either way, this new feature is sure to help a lot of people find the apps they are looking for and will greatly expand the software library available to Deepin users.
It is worth noting that the Android apps may be limited to the ones mostly used by the Chinese users. We couldn't figure out the exact details for that, because the App Store displayed everything in Chinese language, even when the system language was set to English.
New App Store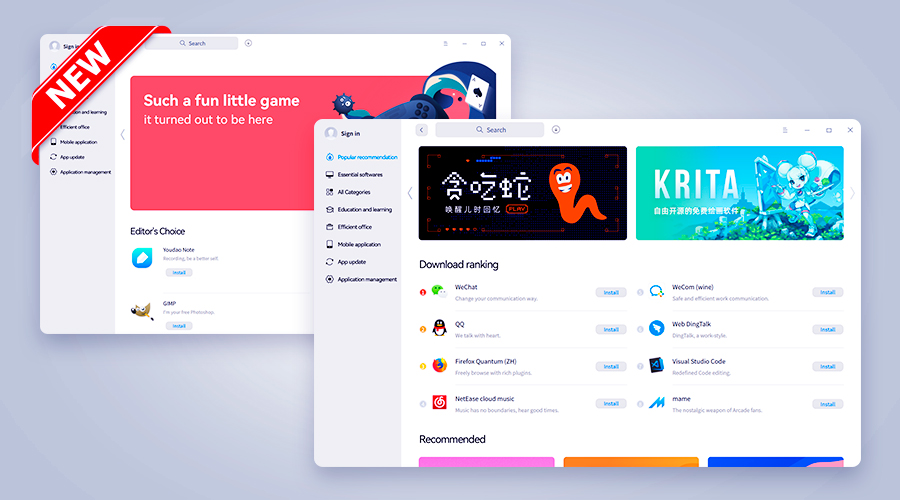 Almost all major modern Linux distributions have a graphical way to install, remove, and manage apps. In this regard, Deepin is no different, with its own app manager, named the Deepin App Store.
But, unlike many other graphical app stores, it supports a few key features that improve the user experience.
These include batch-installation, better content layout, optimized categories, and rankings sorted by ratings, downloads, and updated time. All of this results in a much-improved user experience, especially for those accustomed to the app stores found in Android, iOS, and macOS.
Other New Features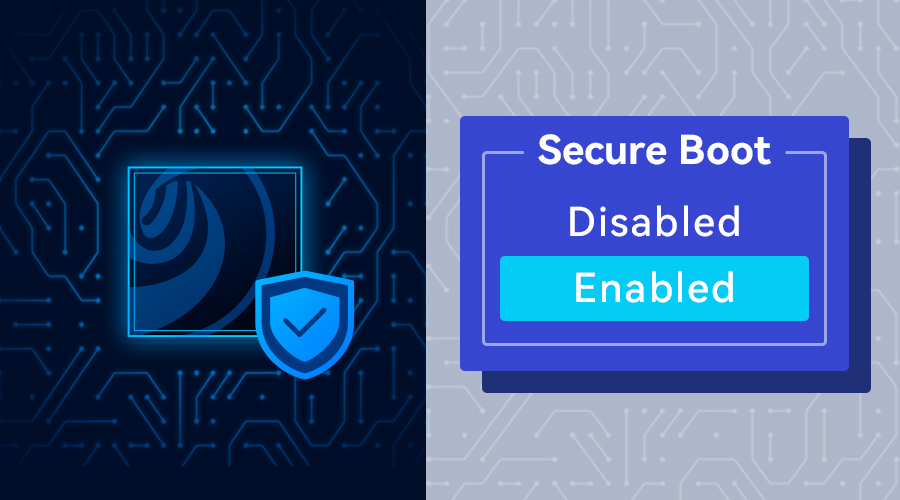 Other new features include Secure boot support, biometric authentication, and an update to the dual-kernel feature introduced in the Deepin 20.x series.
Security is a big part of our lives in this digital age, so it is great to see a popular distribution like Deepin adopting Secure Boot. This should help prevent malware attacks and any unwanted code from running at start-up.
Another aspect of security is how the user authenticates the computer. Biometrics have become increasingly popular on laptops in recent years thanks to systems like Windows Hello and Touch ID. Unfortunately, Linux desktop environments have often been slow to adopt this technology, with many users resorting to third-party solutions.
With the 20.2.2 update, the Deepin DE now supports biometric login for both the lock screen and control center. Again, this should help make the user experience even more refined, attracting new users and faster development.
Finally, the dual-kernel feature introduced in Deepin 20 has been updated. The stable kernel is now Linux 5.12, and the Linux Kernel 5.10 LTS. This should further improve system stability and compatibility, especially for newer hardware. In addition, dual kernels can be installed and updated manually.
Wrapping Up
Overall, it is an exciting update, bringing a truckload of new features and improvements to the table. For more details, you can refer to the official announcement.
I think the biggest game-changer is the Android app support, especially when Microsoft's Windows 11 has managed to market it for the masses.
If you want to try out the new release, feel free to download it from their website, which is linked below.
What do you think of Deepin 20.2.2? Let me know in the comments below!
---
More from It's FOSS...