elementary OS has seen some major slowdowns in development after the co-founder Cassidy James left the team(i.e. for the release of elementary OS 7).
And I know, you're excited about performing an upgrade with sudo dist-upgrade. And, it looks like the things are getting better, and Danielle Foré (Founder) shared some progress going towards elementary OS 7 release.
Update (Nov 1, 2022): elementary OS 7 is almost ready for stable builds.
Danielle shared more of the final October progress notes in one of the blog posts.
Here, I shall share of thekey highlights for the upcoming release.
🤔 elementary OS 7: What to Expect?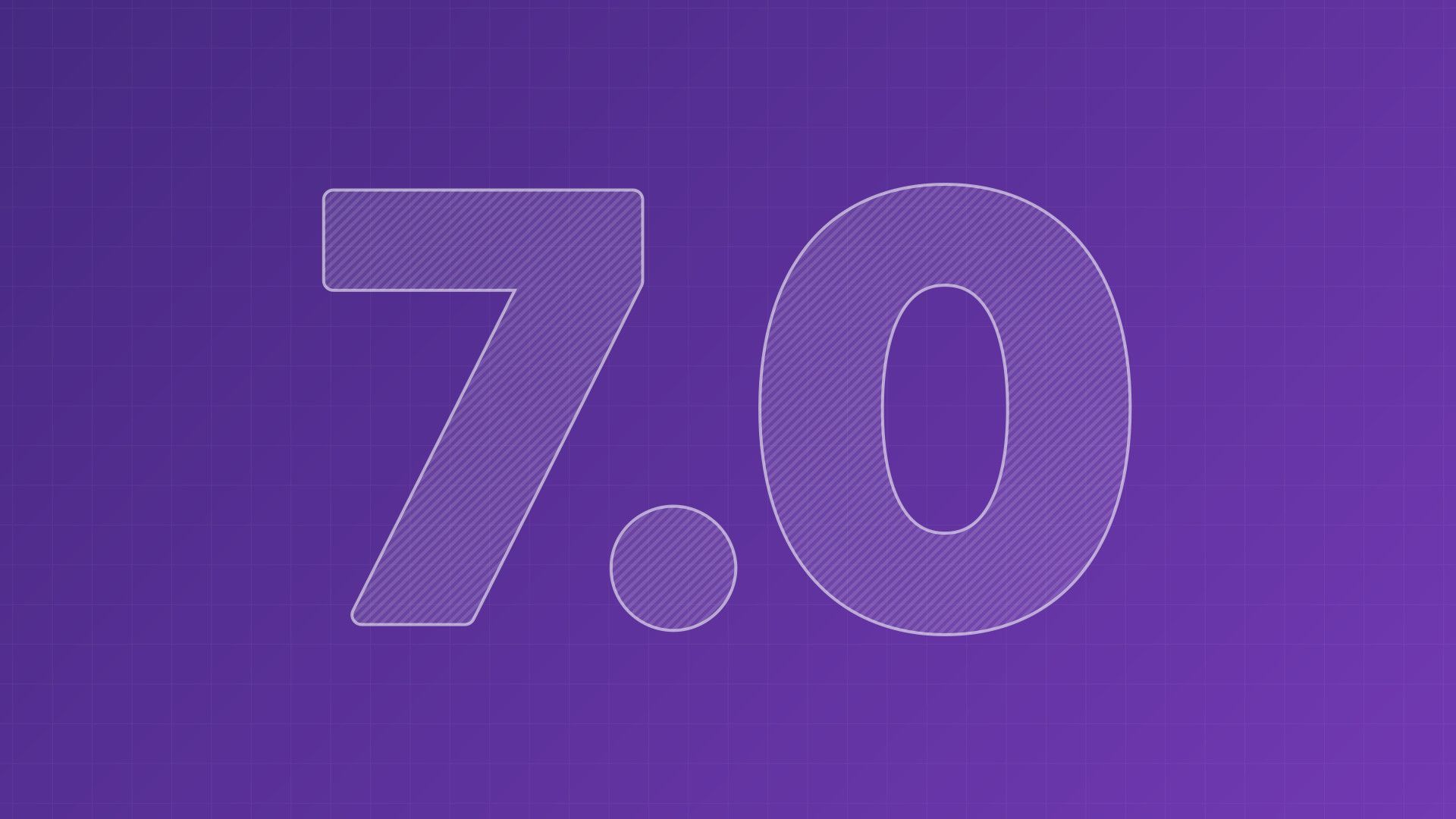 You might not get all the major improvements at once with this release. Some features will be added through point releases. But this does not mean that the progress so far isn't good.
So allow me to share what you can expect with elementary OS 7:
Modernizing the look of app icons
Latest Flatpak platform
Shifting to responsive design
Porting apps to GTK 4
Major improvements in the App center and System settings
More about it here:
💡🎉 Modern App Icons

In October 2022 update blog post, Danielle mentions:
We're really in the home stretch now! But that doesn't mean we can't try to sneak in some last minute polish. I've been revisiting the App Icon Redesign Project and have several outstanding branches here that will hopefully make it into 7.0. Micah Ilbery and I have been working on modernizing the look of app icons on elementary OS, including increasing the border radius of tile icons, improving contrast and use of color, and adding a bit more dimensionality to icons that make use of overlaid glyphs.
📦 AppCenter Flatpak Platform Upgrade
With elementary OS 7, you can expect the latest AppCenter Flatpak platform. As per Danielle, the Platform 7.1 is based on GNOME 43 and brings in a lot of refinements for Gtk 4.
Not just limited to the upcoming release, elementary OS 6.1 users can also get this benefit with simply an update.
🛍️ App Center Improvements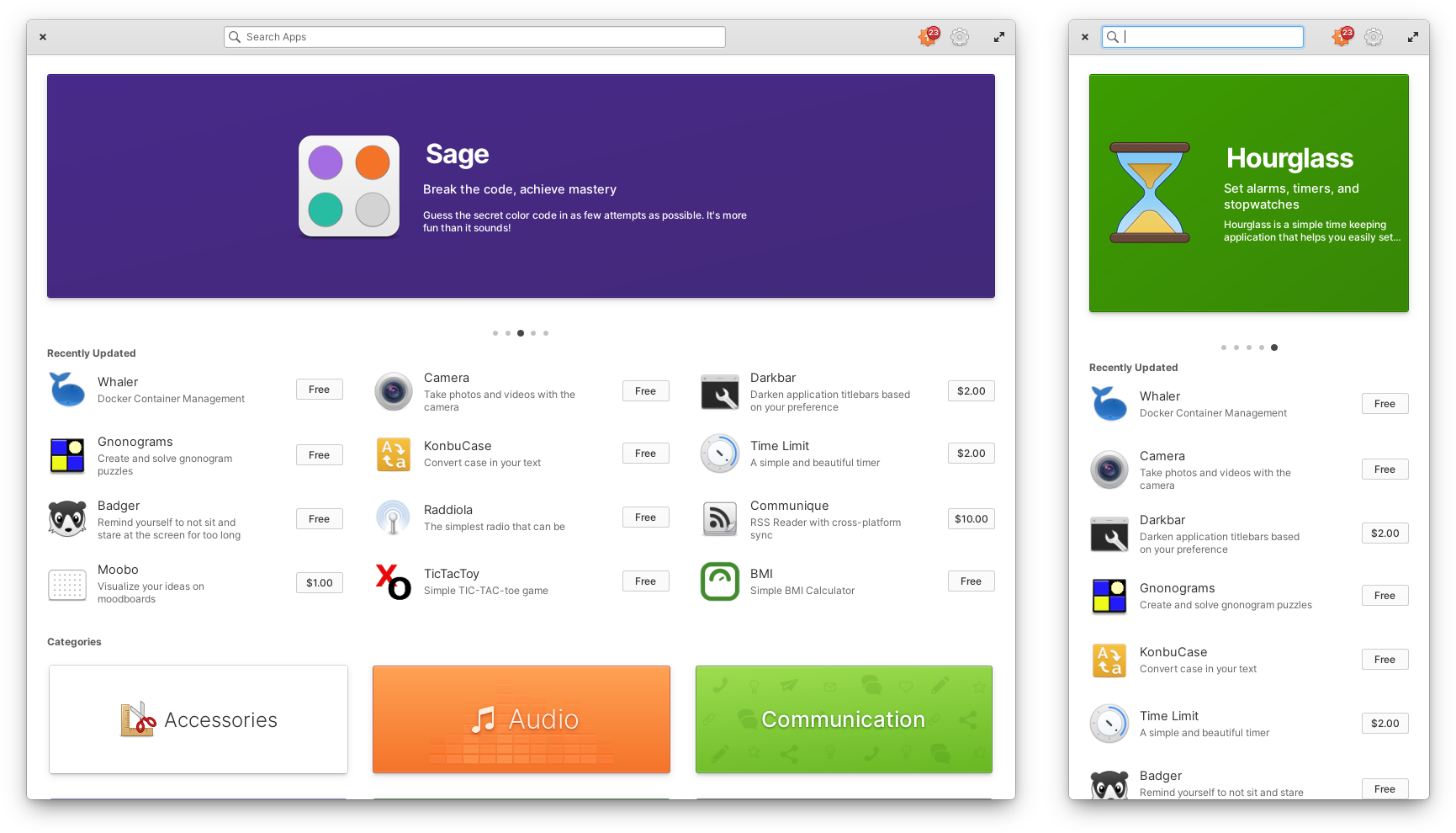 The primary witness of the implementation for responsive apps and GTK 4 is the App Center, as it is the core experience of elementary OS.
And you can start noticing changes when you look at the release notes on the App Center as a separate pop up: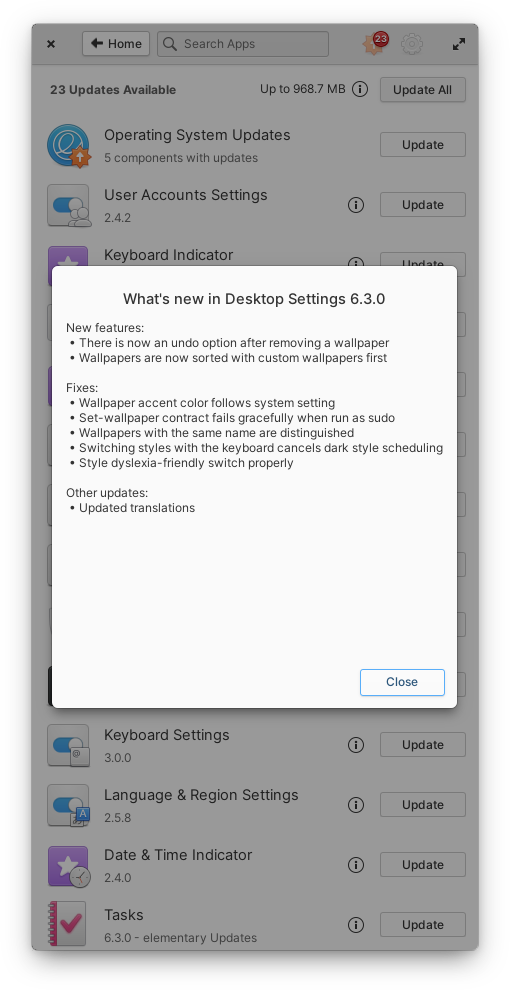 Released notes are now shown in a dialog instead of fitting them in between rows for better readability on what to expect from the new version.
Another implementation of responsive design is on the app info page: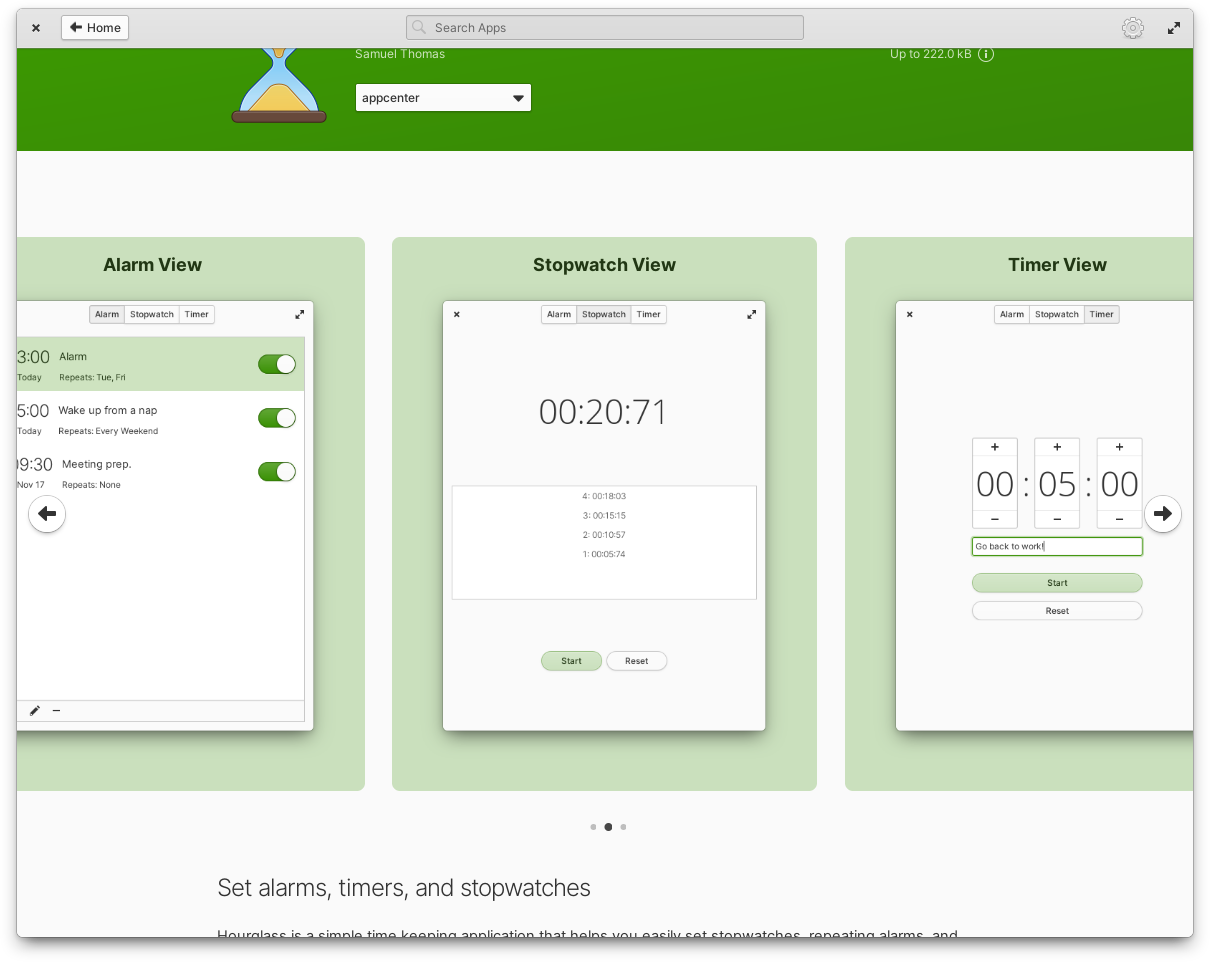 While you can notice a nice accent-colored background behind screenshots and captions, the images re-size when you change the size of the window. Sometimes you get to see fewer screenshots as per the window size.
The App Center will be utilizing a larger screen in a better way, as there'll be more screenshots to get a better perspective of the app at first glance.
🎨 Responsive Design Goals
What is responsive design in the first place? Well, many geeks consider this as fitting the entire window for mobile display.
And, what about devices with large screens of different aspect ratios, such as tablets?
Not just limited to that, but elementary OS 7 wants to be ready for features like tiling as well (gracefully implemented by System76 on Pop!_OS).
That's where the true meaning of responsive design lies.
"A leap towards the future includes apps that can be run on any device".
That's what I think.
Well, it's just beginning for elementary OS 7 on that front, but seems a pretty convincing goal right?
🛠️ System Settings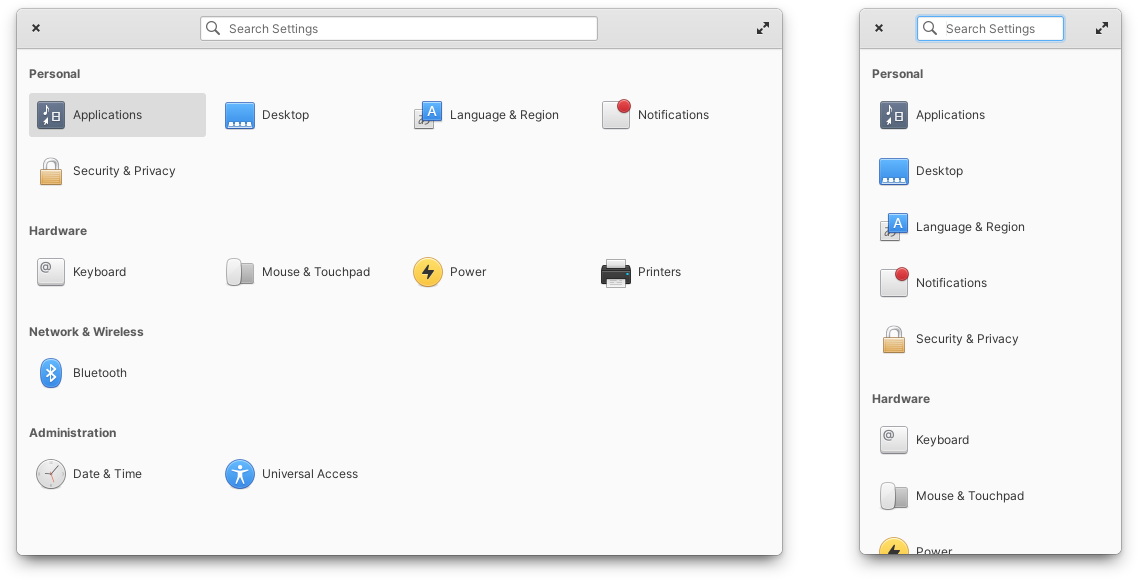 The system settings will be yet another part where you can expect a fine implementation of GTK 4 and responsive design.
While that sounds exciting, due to a large number of panes, you may not find this ready at the launch time. But, expect it soon after with a point release.
To explore more about the development updates, refer to the blog post on elementary OS's website.
Closing Thoughts
elementary OS 7 might not bring major visual enhancements, but it should have enough tweaks to improve the user experience.
Well, elementary OS has been pretty spot on with its advancements for user experience.
💬 So, what do you think about elementary OS 7 release?
Did you expect more from it? Please let me know your thoughts in the comments below.
---
More from It's FOSS...