Escuelas Linux is a unique distribution that focuses on the educational side of things, with the likes of Bodhi Linux, Ubuntu, and Debian powering it.
It features a comprehensive set of educational software and resources that are of use to schools, colleges, and even universities.
In a recent announcement, they introduced the 25th-anniversary edition of Escuelas Linux and also thanked the many people who contribute to the Linux ecosystem.
Let me take you through the highlights of this release.
Escuelas Linux 8.0: What's New?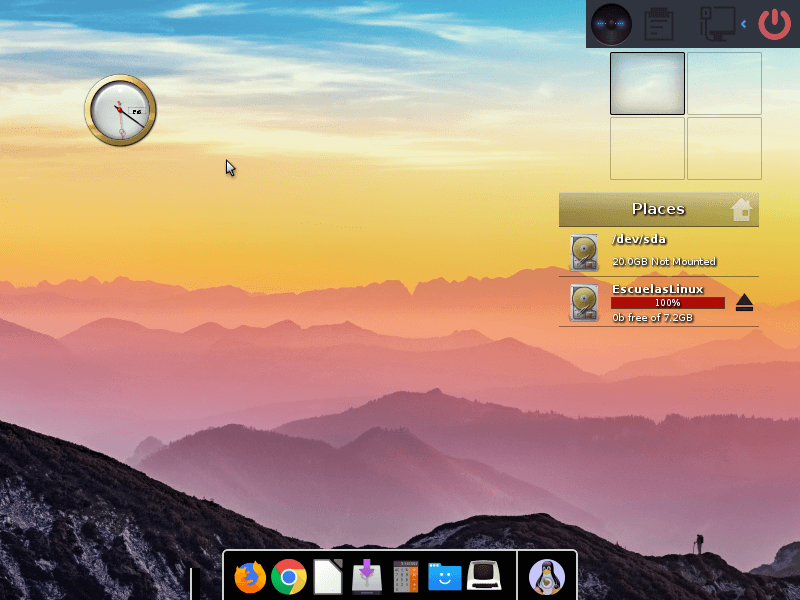 This release is important, as it signifies 25 years since Escuelas Linux's inception and their struggle to promote Free and Open-Source software (FOSS) in educational settings.
Since then, it has received support from the Ministry of Education of Zacatecas, Mexico, and has been voluntarily adopted by over 500 institutions.
Some of the notable highlights of this release include:
Updated Core
New Installer
Improved App Suite
Updated Core
The core of Escuelas has been updated; the 64-bit edition now relies on the unreleased Bodhi Linux 7.0 and the well-established Ubuntu 22.04 LTS.
In the case of the 32-bit edition, it uses Bodhi Linux 6.0 alongside Debian 11 'Bullseye'.
As for the kernel, the 64-bit image uses Linux Kernel 6.0.12 (thanks to System76), whereas the 32-bit image utilizes an older 4.19 kernel for better compatibility with older hardware.
On this, the developers had this to add:
We always strive to offer the best educational and general-purpose distribution, highly updated and polished for its use, even in the finest details. As we have solid foundations, many included packages come from something other than the Ubuntu or Debian repositories.
We add hundreds of packages created by third-party sources and some from our own production. "Everything configured to work at its maximum potential" is still our long-time motto and our ever goal to achieve.
Both the builds continue to use the Moksha desktop environment (0.4.0), which comes with its suite of apps for ease of management in classroom environments.
New Installer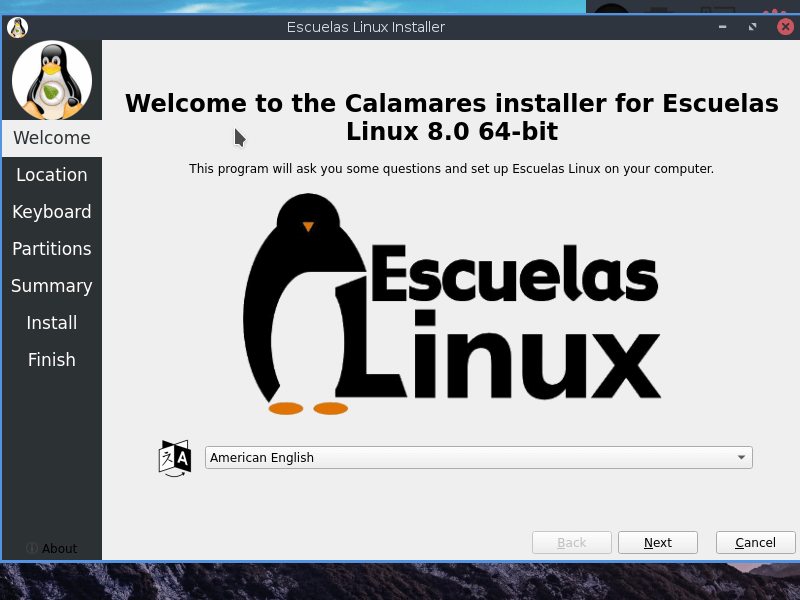 Escuelas Linux now features the Calamares installer for a more reliable and modern experience.
Improved App Suite
The app selection on Escuelas Linux has been improved a lot; some of the notable ones include:
GCompris 3.1
Wxmaxima 22.11.1
eXe Learning 2.7
LibreOffice 7.4.5
OnlyOFFICE 7.2.1
GIMP 2.10.32
Krita 5.1.5
Kdenlive 22.12.1
OpenShot 3.0.0
VLC 3.0.18
Inclusion of IBM Java 8.0.7.20 for running apps such as LanguageTool and Zotero.
In addition to the above, they have also improved the Escuelas Linux Developer Pack with the latest releases of Android Studio, Apache NetBeans, and Eclipse IDE.
Get Escuelas Linux 8.0
📋
To successfully extract the .iso image, you must have the .zip file with the .z01 file in the same folder.
You can get .z01 and .zip files (you have to download both) for the ISO files of the Spanish and English versions of Escuelas Linux from their project pages on OSDN and SourceForge.
I recommend you refer to the official installation manual to avoid confusion.
Note that you cannot directly upgrade from 7. x to the 8.0 release, and backing up your files before reinstallation is recommended.
---
More from It's FOSS...