Fedora 34 beta is finally available to download for public beta testing. There's still plenty of time for the final release, but it is interesting to see some exciting changes that come with Fedora 34.
Let me highlight a few things about Fedora 34 along with the links to download it.
PulseAudio to be Replaced by PipeWire
With Fedora 34, the Desktop audio will be powered by PipeWire processing engine to replace PulseAudio.
Apparently, it provides a low-latency engine that is suitable for both pro-audio users (Mixers) and average users as well. Technically, it should also support all the use-cases handled by both PulseAudio and JACK.
Not just limited to what's better, it also offers use-cases keeping containers and Flatpaks in mind.
PipeWire was already something utilized in Fedora for securely sharing video streams, now it will be also used for Audio.
GNOME 40 Desktop Environment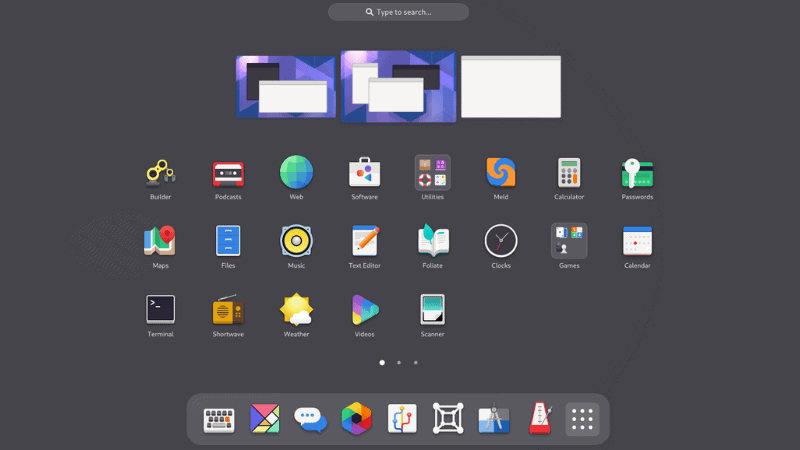 Of course, GNOME 40 is a major highlight for Fedora 34 release. To get your hands on the latest GNOME 40, you will have to wait for the final release of Fedora 34.
You may go ahead to test the beta build, but I wouldn't recommend doing that for your production systems.
GNOME 40 should be an exciting change considering the addition of a horizontal dock, revamped activities overview, and more. You should get a stock experience of GNOME 40 with Fedora 34, so it should be a refreshing experience.
Introducing Fedora i3 Spin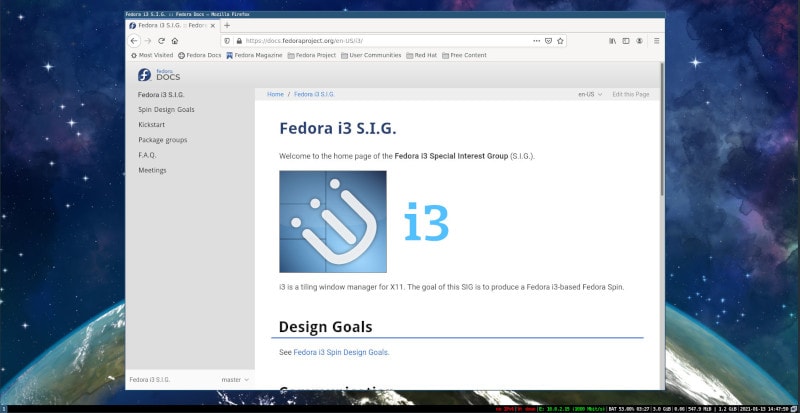 With Fedora 34 beta release, they have also introduced a new i3 spin that aims to bring the i3 tiling window manager for both newbies and experienced desktop users.
It also happens to be Fedora's first desktop spin featuring a tiling window manager.
Improved Flatpak Integration
You can always use Flatpak on Fedora Workstation (and containers). However, the updates for Flatpak applications were significantly more to download because of a technical limitation.
With Fedora 34, you will notice a similar update size when compared to what you get while using Flatpak packages from Flathub. In other words, Fedora 34 now supports incremental updates for Flatpaks.
Other Improvements
Fedora 34 enables BTRFS transparent compression for more disk space after the support for BTRFS filesystem was already added in Fedora 33.
Only time will tell how useful it is, but it should improve the lifespan of flash-based media.
Also, it looks like the KDE Desktop variant will use Wayland server as the default along with the added support for aarch64 architecture.
You can learn more about the proposed changes and common bugs in their official blog post.
If you are running Fedora 33, you can upgrade to Fedora 34 for testing it. You may also download it from the links below:
What do you think about the changes coming to Fedora 34? Feel free to share your thoughts in the comments down below.
---
More from It's FOSS...