While Firefox's market share is significantly declining over the years, it is still one of the best Google Chrome alternatives out there.
Recently, they have been adding a lot of important privacy-focused features. But, not everyone cares about the features when considering a browser, the user experience also matters.
With Firefox Quantum and Photon, they worked on improving the performance and UX but still did not manage to regain the market share they once had.
However, it looks like that could change in the near future with Firefox Proton. Here, I'll show you it looks and also how you can test it out for yourself.
Note: Firefox Proton is in active development and planned to be released later this year. So, many things mentioned here are subject to change.
Firefox Desktop UI Refresh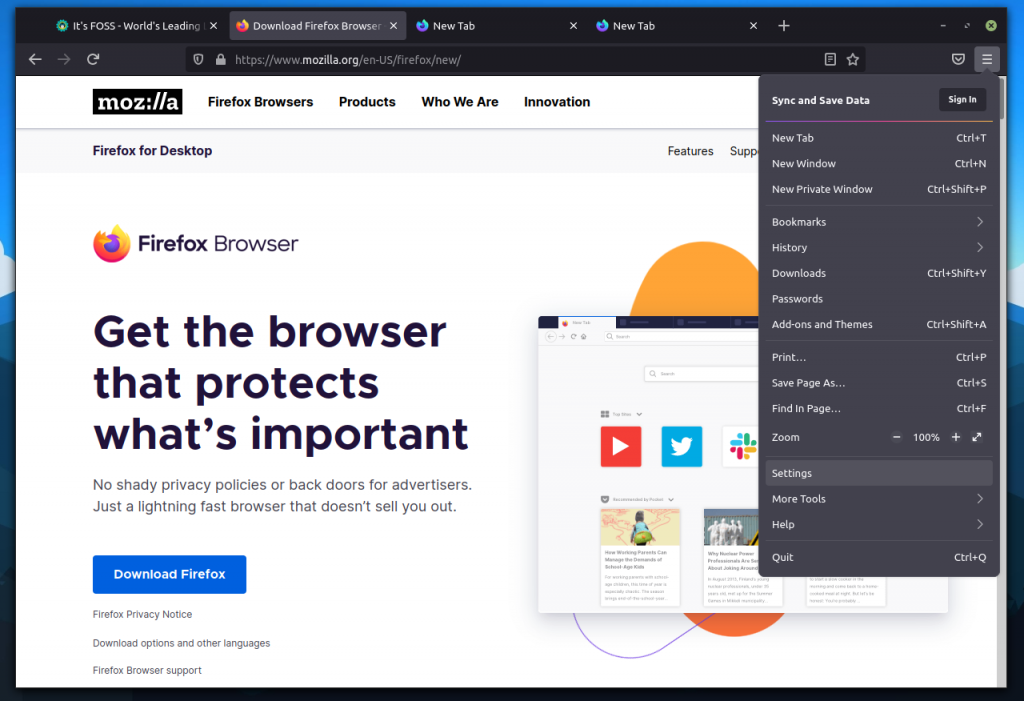 Proton is just a code-name for Mozilla's work on refreshing the user interface of Firefox on Desktop. So, you will notice everyone using the product name "Firefox Proton" to talk about this version.
This is yet another design overhaul for Firefox in an attempt to provide a modern user experience.
With this refresh, many core user interface elements seem to be getting a redesign (some major, and some subtle).
Overall, here's what you have to look out for:
Redesigned Toolbar
A New Hamburger menu
Redesigned Address Bar
New animations while moving tabs
Improved bookmark toolbar
New Infobar
Improved organization of options in the Settings menu
Design changes to alert/notifications
As you can see in my screenshot above, the spacing between the icons in the address bar, the tab design (active tab) and settings menu looks to be redesigned at first glance. Here's how it looks when compared to the current Firefox design (move the slider to the extreme left to see the new firefox design):
Even though the icons for the Settings menu isn't there (will probably be added in the later stage of its development), it looks much cleaner than the current Hamburger menu (which felt bloated to me).
Maybe the spacing in the address bar is a bit too much (from the left-side) but that looks cleaner too.
You may also notice that the "Add to Pocket" button now resides to the right-side of the address bar permanently, as opposed to appearing inside the address bar only when browsing a website.
As shown in the screenshot above, to differentiate an active tab in the current Firefox design, there's just a highlight line on top of the window, but with the re-design, it is much more prominent with a rounded container.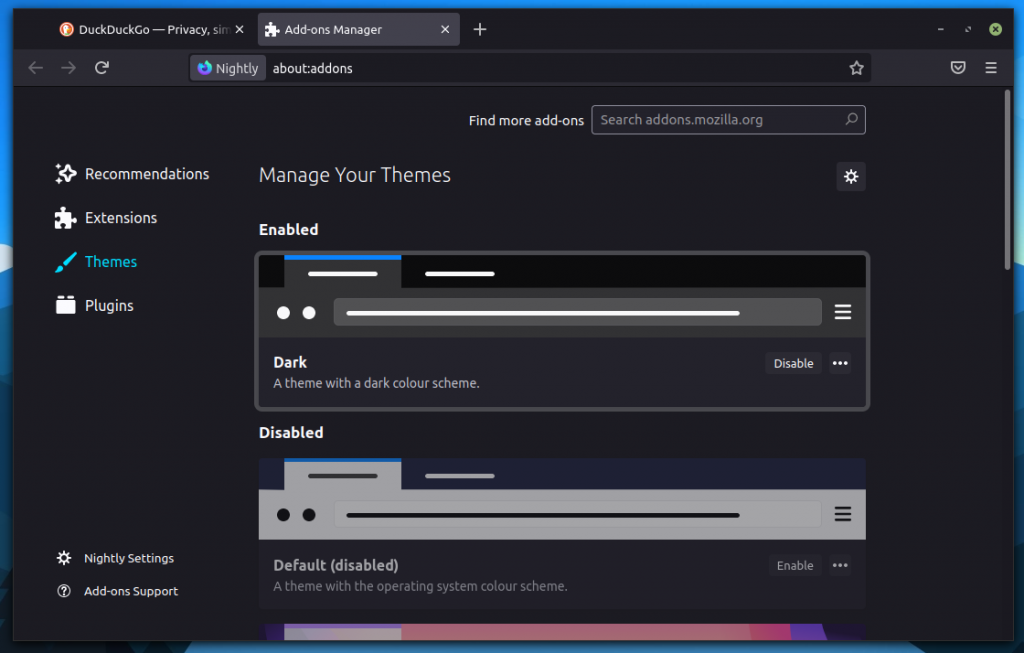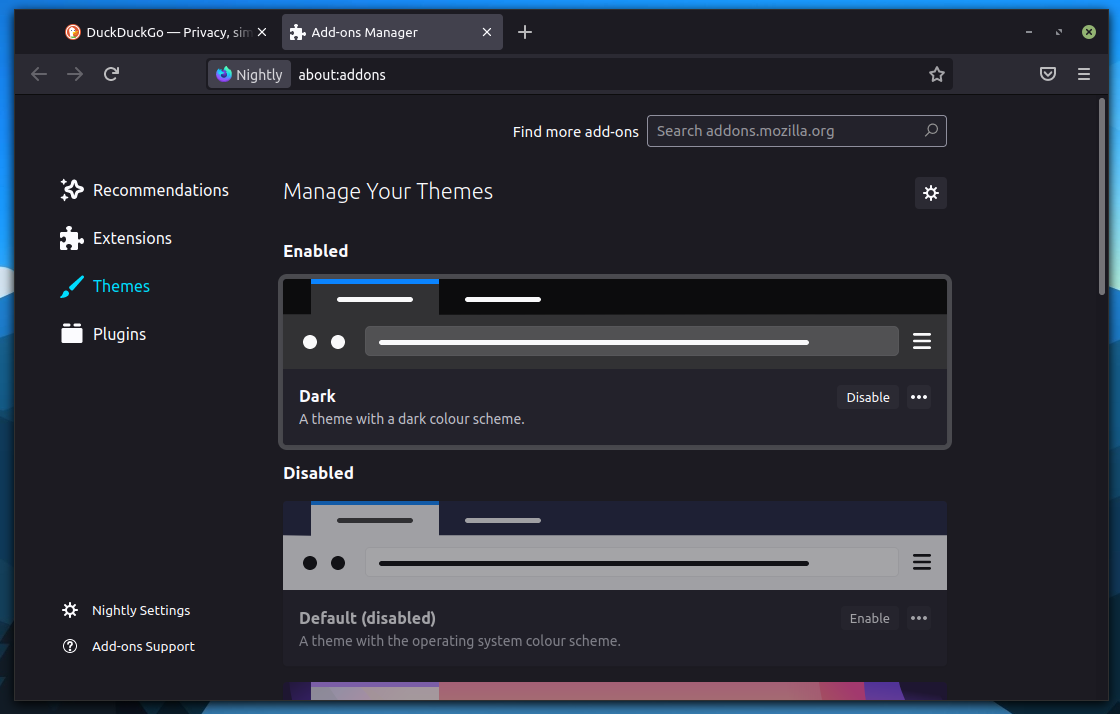 While some animations still stutter, it looks like the behavior for many aspects of interaction with the browser is going to be redesigned to give a better experience. For most of the cases, it will be subtle changes, but they're considering the UI to be touchscreen ready overall.

Try Firefox Proton Now
If you want to get your hands on the new redesign (keep in mind that it will be an unstable experience), you can grab the latest Firefox Nightly release and then follow the steps below:

Type in "about:config" in the address bar and proceed with the warning displayed.
Next, in the preference search bar, type in "browser.proton.enabled" and toggle it to true.
Similarly, you will have to add/enable various components for proton design to get the full experience:
browser.proton.appmenu.enabled
browser.proton.tabs.enabled
browser.proton.toolbar.enabled
browser.proton.urlbar.enabled
browser.proton.contextmenus.enabled
browser.aboutwelcome.design
browser.proton.modals.enabled
browser.proton.infobars.enabled
Simply search for them and toggle them to true or add them as Boolean values to enable all the latest redesigned user interface.
As mentioned earlier, you may have to enable more elements to see the upcoming icon changes or anything else that we haven't witnessed yet. You can keep an eye on the official list of changes which is being worked on as you read this.
What do you think about the upcoming redesign of Mozilla Firefox? Does it look better? Or, do you want to stick to other open-source chrome alternatives available? Feel free to share your thoughts.
---
More from It's FOSS...