Another day, another first look 😎
This time, we have an alternative to the open-source forum software Discourse called "Flarum." It aims to offer a simple (yet customizable) discussion platform for websites that is free, fast, and easy to use.
Flarum is also highly extensible, allowing for significant customization.
Of course, the more open-source options we have, the better, right?
Let's take a look at it and see what it offers.
Flarum: Overview ⭐

Flarum is a combined successor of the now-defunct esoTalk and FluxBB forum software suites. It offers a good feature-set while keeping optimization and fast performance in mind.
Written primarily in the PHP programming language. It is maintained/governed by volunteers and relies on contributions from the community to fuel its development.
Some of its key highlights include:
Highly optimized
Responsive User Interface
Mobile-First approach
Very flexible
💡
Flarum and Discourse both have different tech stacks, and both have subtle but useful feature differences.

For instance, Discourse timeline control functionality was inspired by Flarum.
Initial Impressions 👨‍💻
I started testing by visiting Flarum's official forum by using my GitHub account to log in.
Post login, I was brought to the homepage which featured all the discussions with their relevant tags, and the number of replies on them.
The header menu had the usual search bar, with options to check drafts, notifications, a menu with the username/avatar, and a few important settings.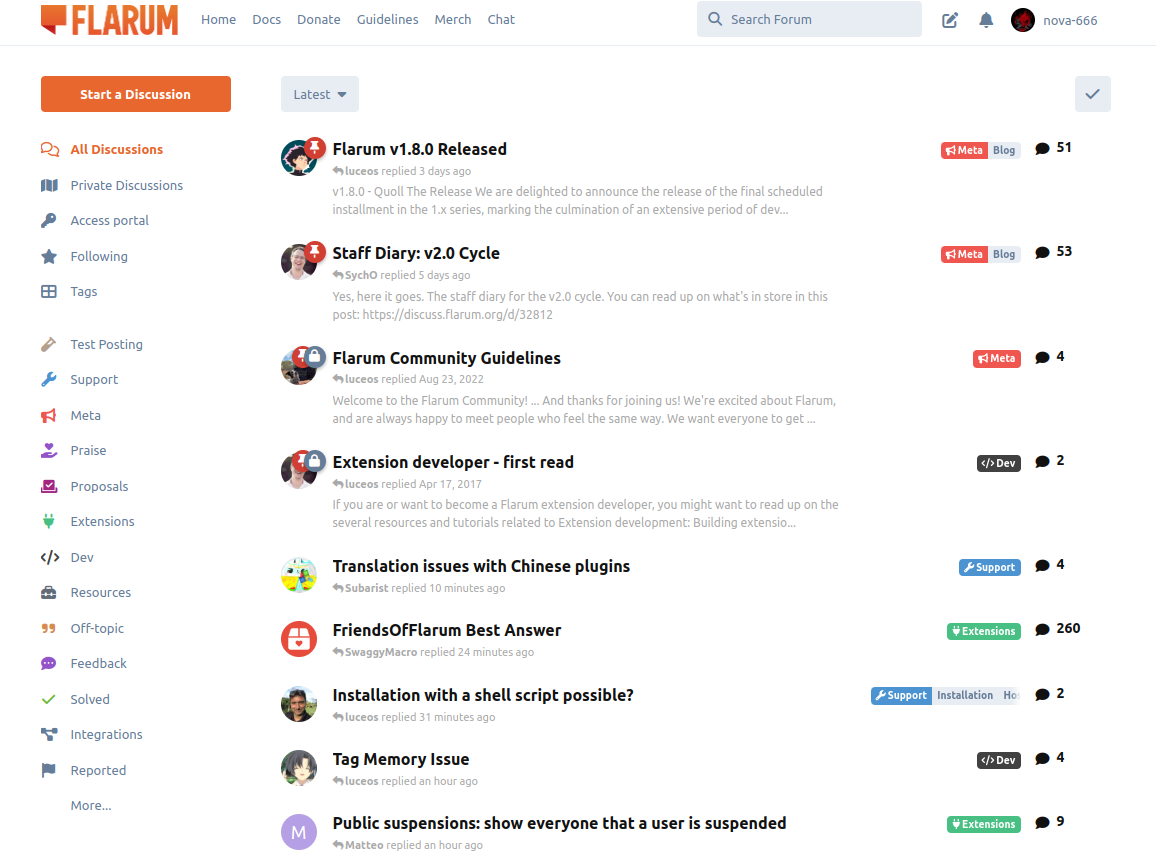 The homepage also featured a sidebar menu with options to start a new discussion, access tags, and view private discussions.
I must say I did find some similarities to Discourse. But, that's not a bad thing at all!
There was a familiar timeline scroller that allowed me to jump to different replies in the post.
Then there's the "Follow" button that allows for three distinct settings. One was the default, with no notifications, the other was for getting post notifications, and the last one was to ignore a post.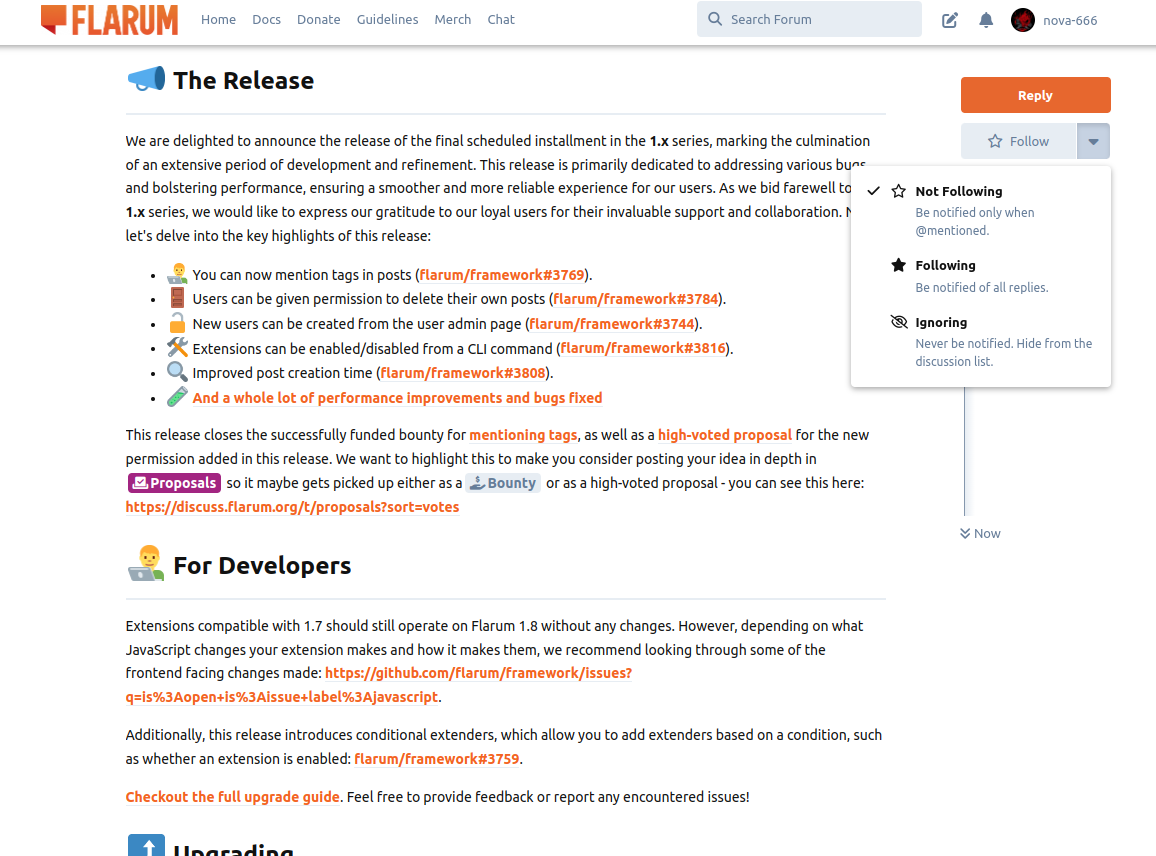 Thereafter, I looked at how one could interact with a post reply. It had three options, one was to 'Reply' to the post, one was to 'Like' it, and the last one was to 'Flag' it for the moderators to take a look at.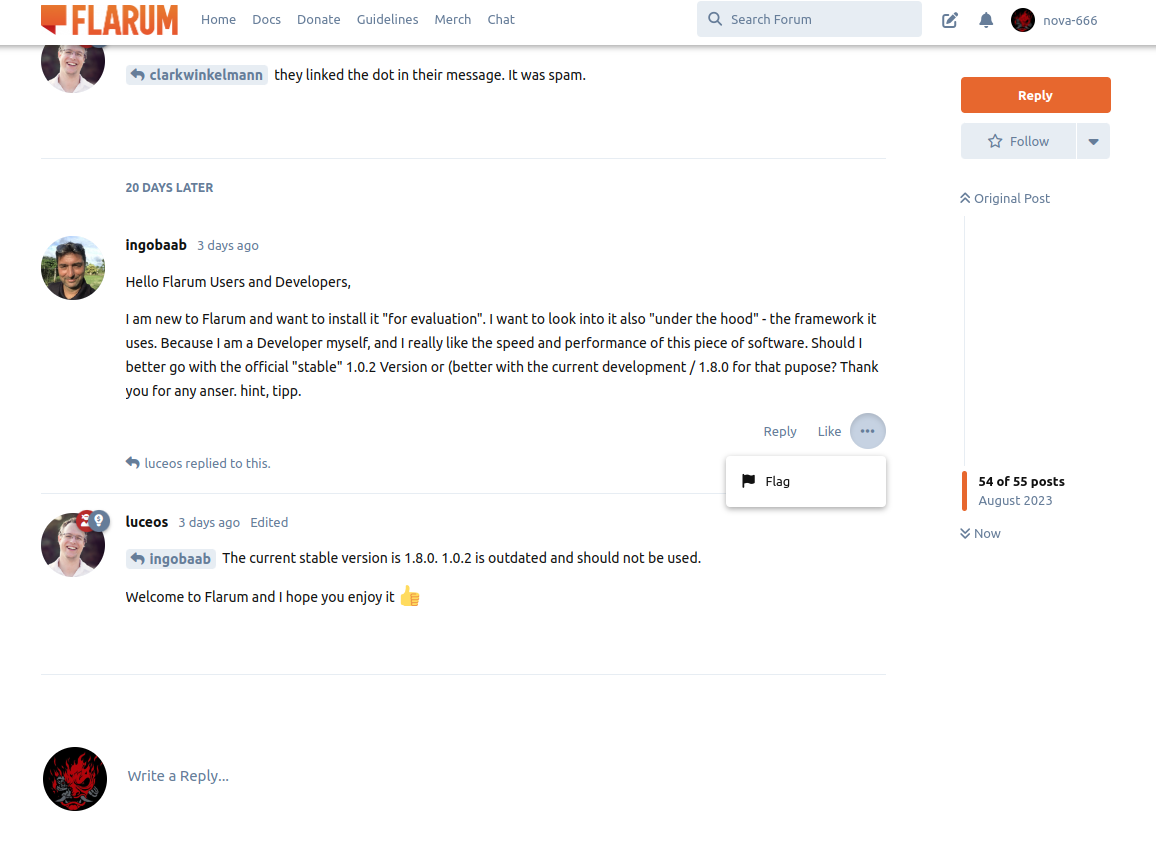 The post-replying experience was also quite neat, with a live preview being shown above the editor. It also showed options to save the reply as a draft, minimize the editor, go into full-screen editing, and close the editor.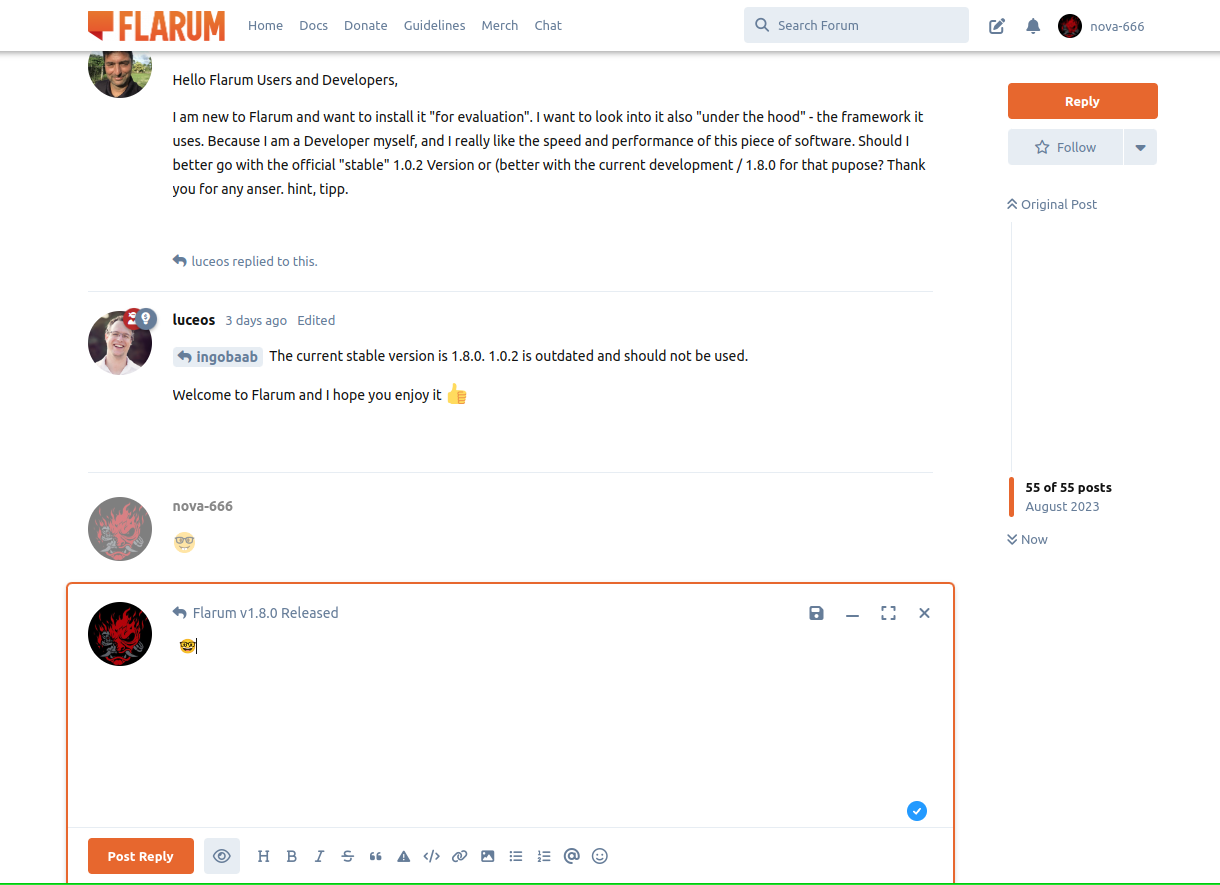 Finally, I took a look at the user settings, and it includes all the usual settings with fine control over notifications. It also showed what third-party accounts were linked to my Flarum account.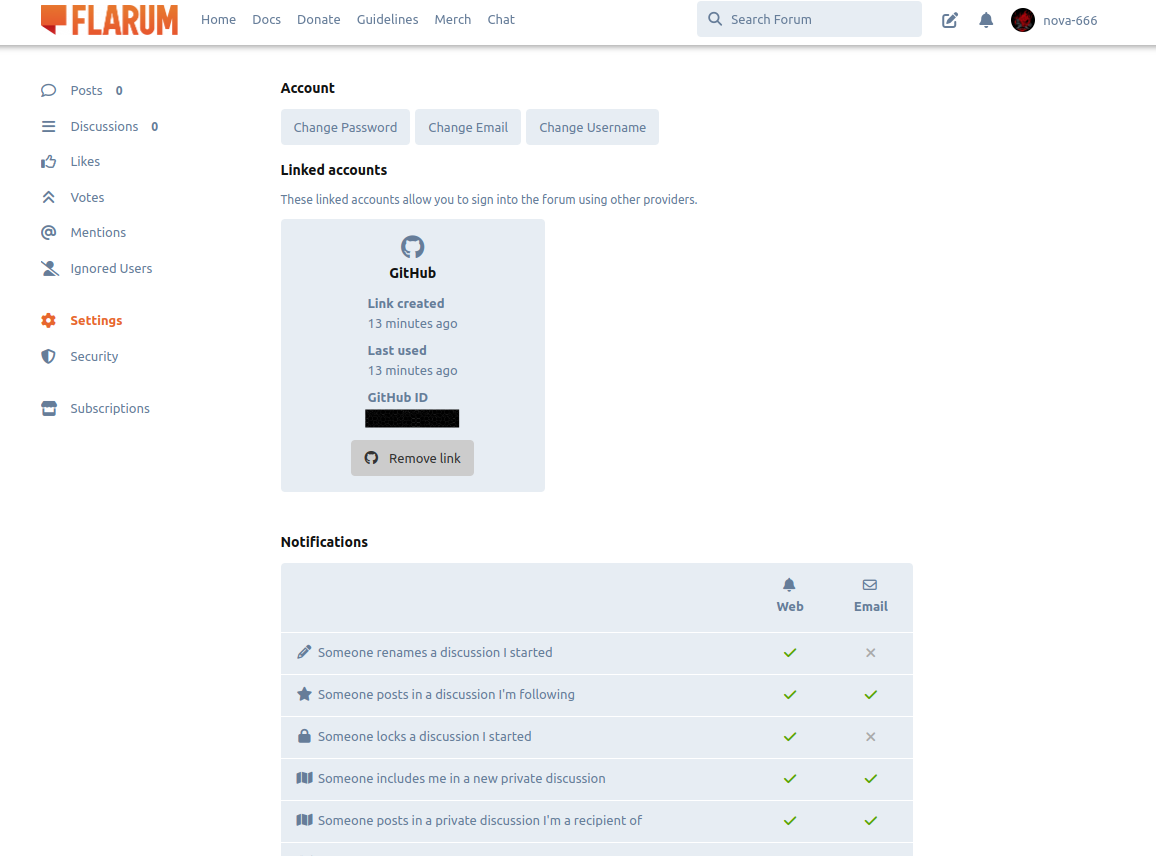 Overall, it mimics the comfort that you get with the already-popular Discourse with useful feature differences and a tech stack that is easy to install and manage.
Flarum receives updates regularly, and its development has come a long way since it all began. It is also one of the best open-source forum software for Linux servers, and that shows.
Suggested Read 📖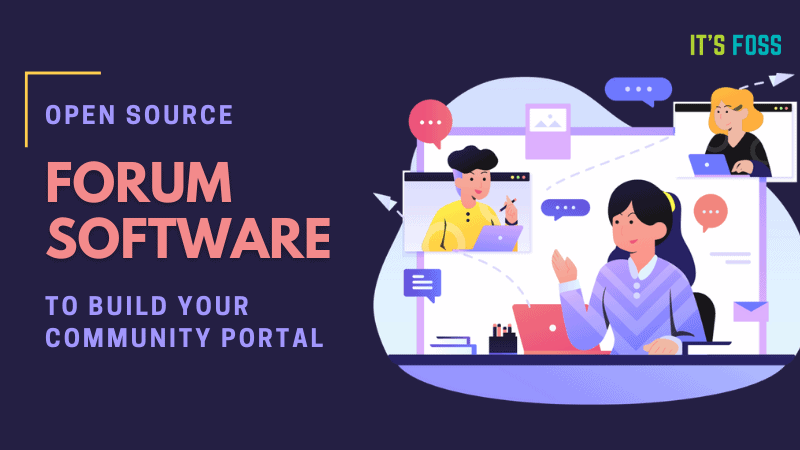 📥 Get Flarum
You can either self-host Flarum by following the instructions mentioned in the official documentation, or you could opt for 'Free Flarum', a free community service that is not affiliated with the Flarum team.
At the moment, they do not offer any premium hosting plans.
You could also take a look at the source code by visiting its GitHub repo.
Seeing that we are on the topic of forums, why don't you consider joining ours?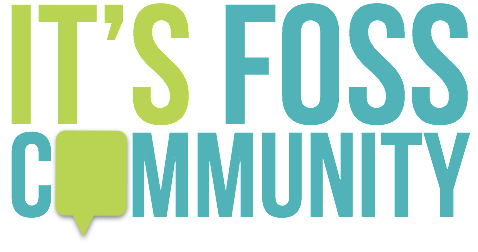 The folks over here are helpful, and there's a vast number of topics that you can go through.
💬 What are your thoughts on Flarum? Will you be giving it a try?
---
More from It's FOSS...