Flowblade is an open-source video editing software for Linux. It is designed to be beginner-friendly, however, it includes all the tools that you would find in a standard video editor.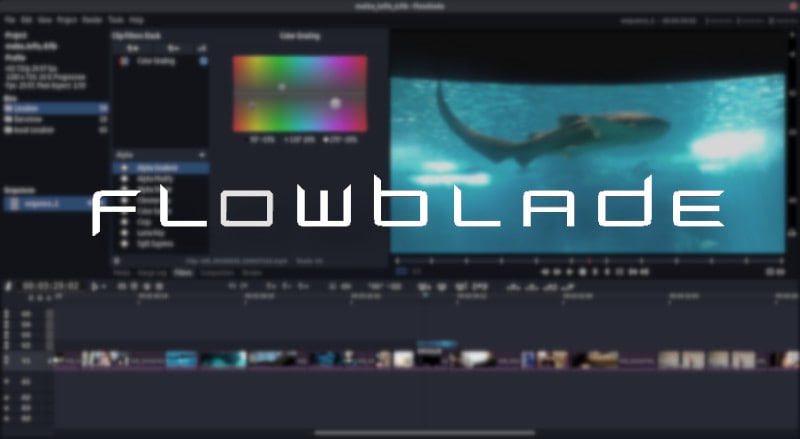 Recently, Flowblade 2.8 was released with configurable panel positioning, new themes, free bar for customizing the middle bar layout along with some other improvements. This is also the first release of 2021.
Let us take a look at the new features and changes in this release of Flowblade.
New features in Flowblade 2.8
Here is a list of the major new additions in Flowblade 2.8: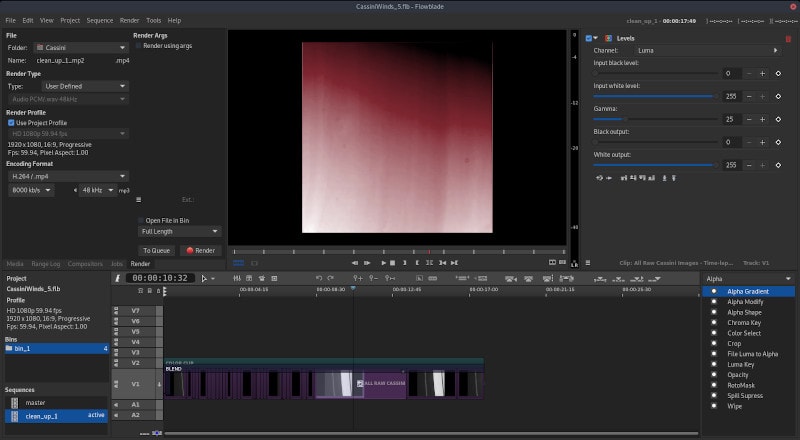 Configurable Panel Positioning
Two new themes and color icons
Free bar feature for configuring Middle bar
Tool Dock widget
New Filter Select Panel
Configurable keyboard shortcuts
For screens with a resolution of 1680 x 1050 and above, it is now possible to change the layout of the application by moving panels to different positions using the View->Panel Placement submenu.
Coming to the GUI, there are two new themes: Flowblade Neutral which is a dark theme with a neutral background. The other theme is Flowblade Gray, which is also a dark theme but with a very light blue tint. A new color icon set is available as well.
Also, a new feature called free bar is available for you to select which items in the Middle bar are displayed and in which order. You can access this feature from View->Middlebar layout->Free Bar.
In addition to the above changes, you can now make use of the Tool Dock widget to select Timeline Edit Tools instead of the middle bar drop-down menu. On top of that, you can also add filters by double-clicking on filter items or by doing a drag-and-drop on top of Timeline Clips by using the new Filter Select Panel.
Changes in Flowblade 2.8
A major change in this version of the Flowblade video editor includes an update for the Filter Edit Panel. The previous left side Filter Stack and Filter Selection list boxes were removed. The Filter Edit Panels are now in a stack arrangement.
On Language support and Translation, Flowblade now has a new French User Manual. The program also got a translation update for Russian, Ukrainian, and Polish languages.
Other changes include the replacement of MultipartFilterObject filters with standard filters, the addition of Gradient and Shadow blur features to Titler, and a color picker feature for selecting colors from the monitor.
For the complete list of changes, please read the official release notes.
Installing Flowblade 2.8 in Linux
If you use Debian or Ubuntu-based Linux distributions, you can download the .deb file for Flowblade 2.8 from their GitHub releases section and get it installed
You can check out various methods to install Deb files on Ubuntu.
For any other Linux distribution, users can get the latest stable version of Flowblade as a Flatpak.
In either case, you have to install it using the source code. For more information, you can explore its GitHub page.
So, have you ever used Flowblade video editor before? What do you think of this new update? Let me know about your thoughts in the comments below.
---
More from It's FOSS...