Being one of the best eBook readers for Linux, Foliate has been progressing rather nicely over the years, receiving timely updates and bug fixes.
However, it was looking a bit aged in recent times thanks to it featuring some old tech underneath. But, that has since changed with the release of Foliate 3.0.
Let's see what kind of improvements are on offer.
🆕 Foliate 3.0: What's New?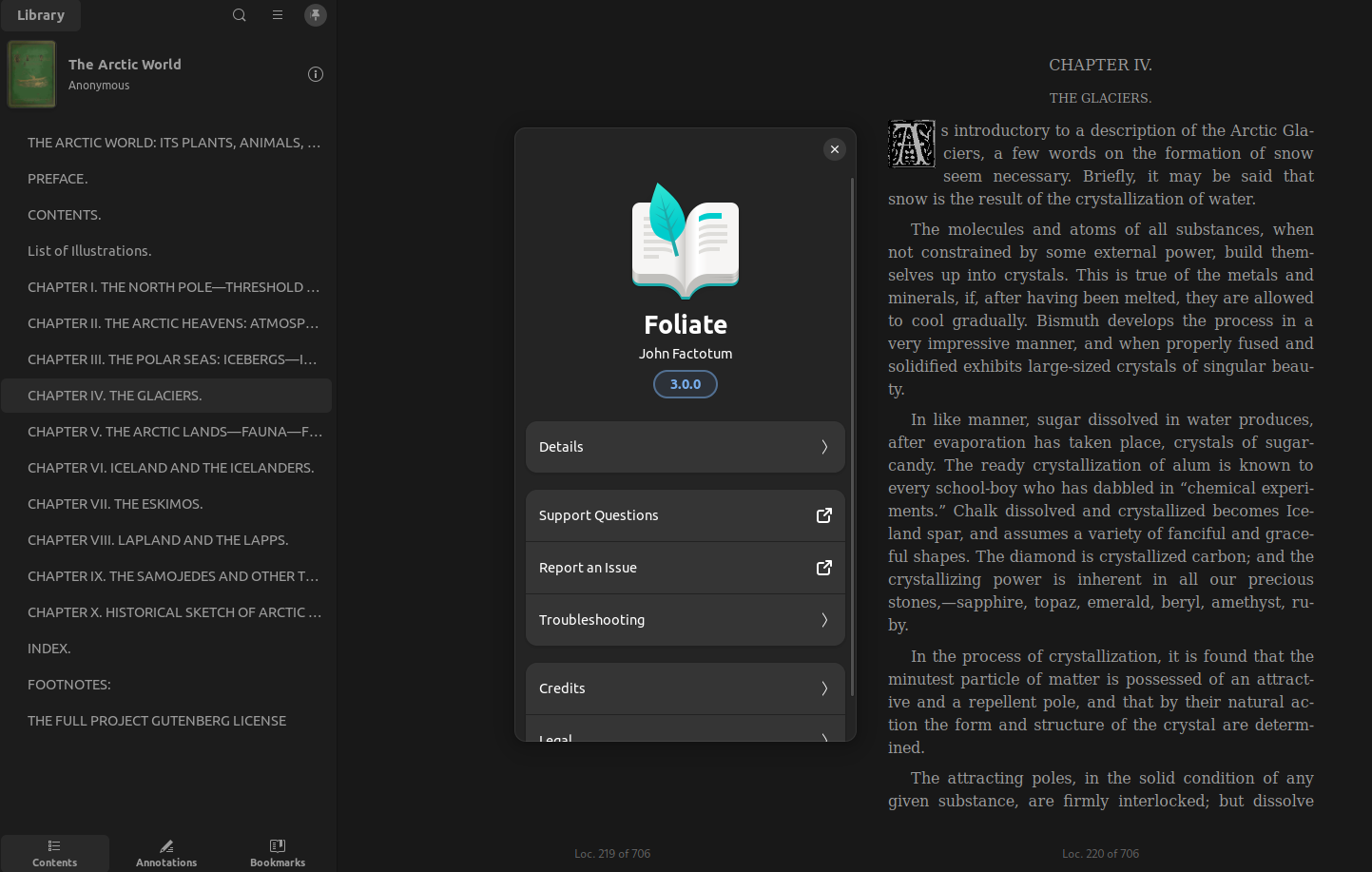 With the 3.0 release, Foliate has been completely rewritten by using the modern platform libraries like GTK 4 and Adwaita. The developers have mentioned to expect a refreshed interface and superior performance than before.
Foliate now uses its own eBook parser/render, doing away with Epub.js and KindleUnpack. Sadly, they were unable to port a few features in time for the 3.0 release, so this version doesn't have support for OPDS catalogs and offline dictionaries.
As for the key highlights of this release:
Revamped User Interface
Better Rendering
Improved User Experience
Revamped User Interface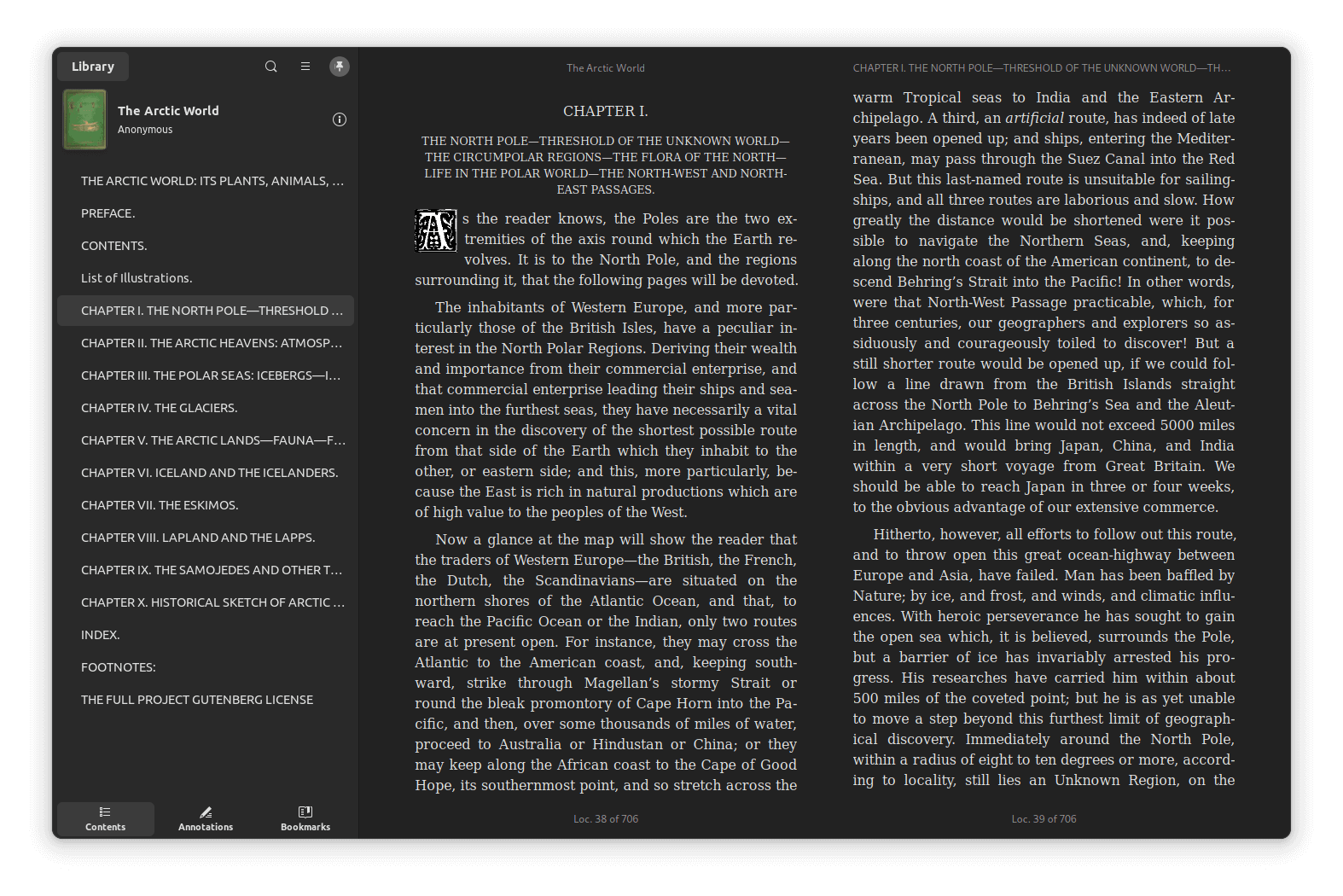 As you can see, the most significant change to Foliate has been its user interface. It now features a new layout where the Library and e-book viewer have been integrated into a single window.
You will also notice that there is a new sidebar that features some important options such as the table of contents, annotations, and bookmarks.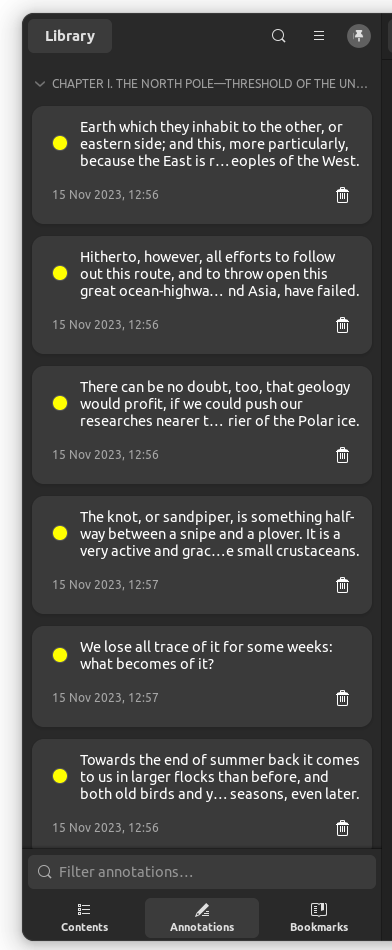 There is also a handy search bar at the top that allows you to search for specific words or sentences in a book, and a "Library" button to take you back to your library of e-books.
📋
You can toggle the sidebar's visibility by accessing options in the header bar.
Furthermore, the paginated mode also sees some major improvements.
They have added support for animation and 1:1 touchscreen/touchpad swipe gestures, support for more than two columns, better resizing behavior, the ability to configure the max width/height and more.
Better Rendering
There have been many improvements on the book rendering side of things too, some key ones include:
If a page is not a valid XHTML one, it will be treated as HTML.
Mobipocket files are now divided into sections to greatly improve performance.
When a file is reloaded, it is now properly reloaded, rather than just being re-rendered.
Startup time and memory usage has been optimized by not loading the entire file into memory.
Improved User Experience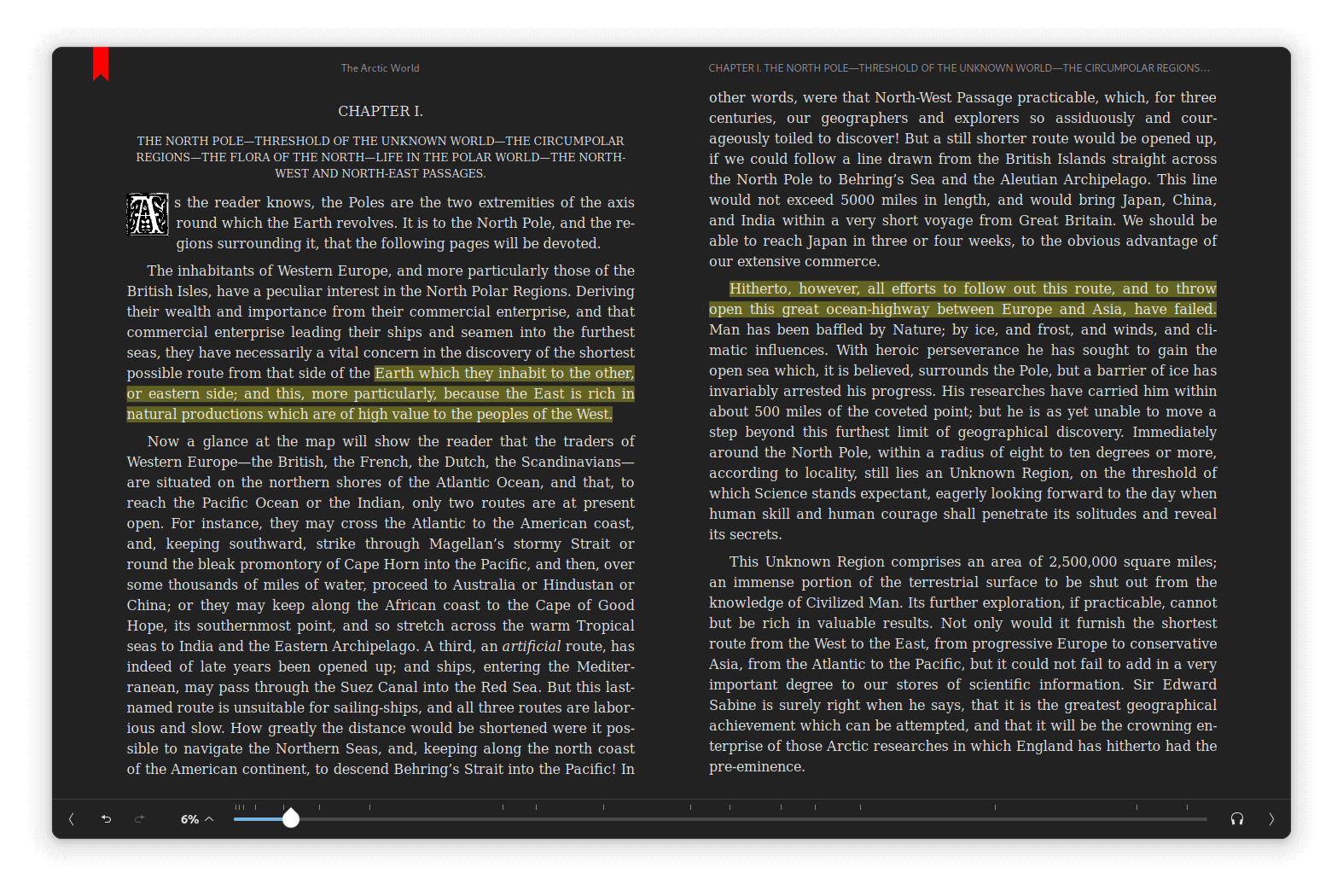 Besides the user interface upgrades, there have been some really cool user experience tweaks with Foliate 3.0.
Take for instance the bookmarking system, the button for bookmarking pages has been moved to the header bar, and bookmarked pages now show a distinct ribbon at the top.
The image viewer has also seen some updates, now when images are copied, they are stored in their original file format. Moreover, to open images, you simply double-click on them, the other options have been removed.
The progress slider has also been improved, with it now supporting keyboards and mouse scrolls. You will also find the updated narration functionality there, which now uses Speech Dispatcher at its back end.
🛠️ Other Changes and Improvements
As for the rest of the refinements, here are some worth noting:
You can now print specific chapters and text selections.
An experimental traditional title bar option was removed.
Annotations are now saved with their respective timestamps.
A security fix that has removed the sandbox escape permission for Flatpak.
You may go through the official release notes to learn more.
📥 Get Foliate
This revamped version of Foliate is available via the Flathub store and the Snap store (edge channel only, for now).
You can also visit the official website or the GitHub repo for the source code.
Troubleshooting Tip
If Foliate refuses to load EPUB files properly, and you are using an NVIDIA GPU, then you can run the app using either of the following commands:
WEBKIT_DISABLE_COMPOSITING_MODE=1
WEBKIT_DISABLE_DMABUF_RENDERER=1
If you have the Flatpak version of Foliate installed, just add the same line to the environment variables by using Flatseal. For me, the second command did the job.
You can refer to the GitHub issue in question for further troubleshooting.
---
More from It's FOSS...