Now that Christmas is just a week away, holiday sales have started to pop up for multiple platforms.
And, this is probably the best time to grab some amazing deals and offers for games available on Linux.
In this article, I will be mentioning some free games that you can play and claim to keep forever along with some good deals for Linux games.
Free Linux Games to Play This Holiday
Here, I will compile a list of free-to-play games and some paid games that you can claim for free (limited-time).
Prison Architect Giveaway on GOG.com (Offer Expired)
Prison Architect is a Real-time game that encourages you to take up some managerial skills.
You need to build a maximum security prison and manage it. Prisoners will be constantly arriving and you need to make sure that they have a cell ready for accommodation with proper facilities.
Of course, things will start to get messy if you fail to have enough rooms or weak security.
Vecter (Free to Play on Steam)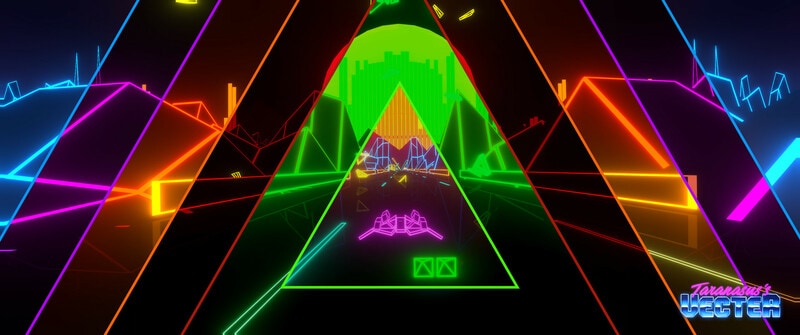 Vecter is an interesting fast-paced runner and shooter available for Linux on Steam. It is completely a free-to-play game that launched a month ago but it is getting a lot of good attention and reviews.
This is definitely something fun to try this holiday season!
Free Games on Humble Bundle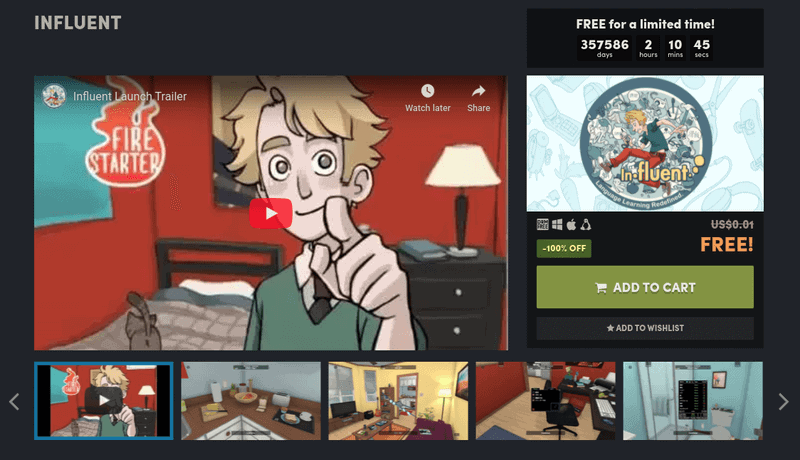 Humble Bundle is known for its epic deals on great bundled offers (you will find that below as you read on), but here, you will be happy to know that you will also come across many games that you can claim for free.
More like a 100% discount, so yeah, free games!
Free Games on itch.io (Winter Sale)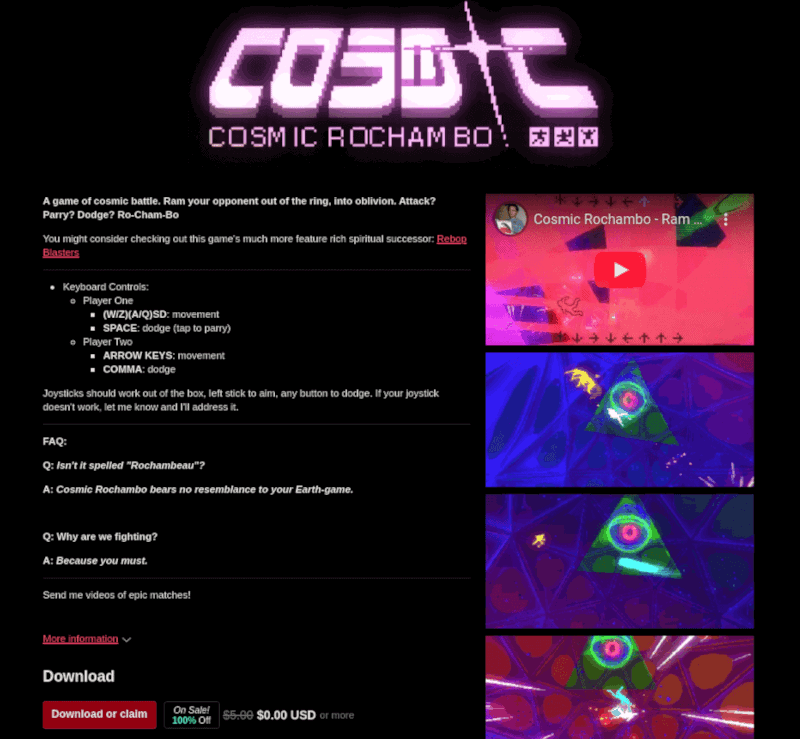 Itch.io is also offering a bunch of games for free as part of their winter sale. You can try games like Cosmic Rochambo, Tiny Dragon Story, and several others completely for free.
Do note that you can claim them for free and keep them forever. So, hurry up and browse the catalog to check out the games available for free!
Free Games on GOG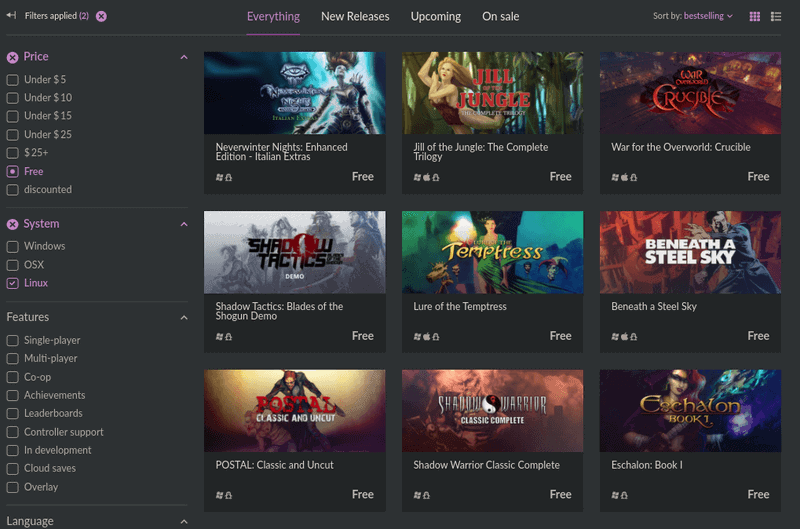 Not just limited to the giveaway games on GOG (keep an eye on that), you can also find a lot of free games available for Linux on GOG.
Great Deals on Games Available for Linux
In addition to a huge collection of free games available for Linux, you also get exciting deals as part of the Winter sale from a variety of outlets.
Up To 85% Off on GOG
If you want to get some great deals on games available for Linux, GOG is probably your best bet for DRM-free games that you can play without any hassle.
Starting from offers for Wasteland 3 (33% off) to The Witcher 2 (85% off), there are plenty of popular and indie titles that you can get for your Linux system.
Value for Money Deals on Humble Bundle
Humble Bundle features a couple of great bundles that you can get. The most exciting deal is the membership subscription offer at just $12 (which also includes several games monthly).
You need to explore the games to filter the games available for Linux. Yes, unfortunately, the bundle does not feature Linux-only games, but you get a mixed bag of all the goodness.
Feel free to explore and support charities with your subscriptions!
In addition to that, you also get a Winter Indie bundle that includes a couple of Linux games and you can pay what you want!
Up To 90% Off on itch.io
Itch.io's Winter sale is on and you can grab up to 90% off discount on several Indie game titles.
Up To 75% Off on Steam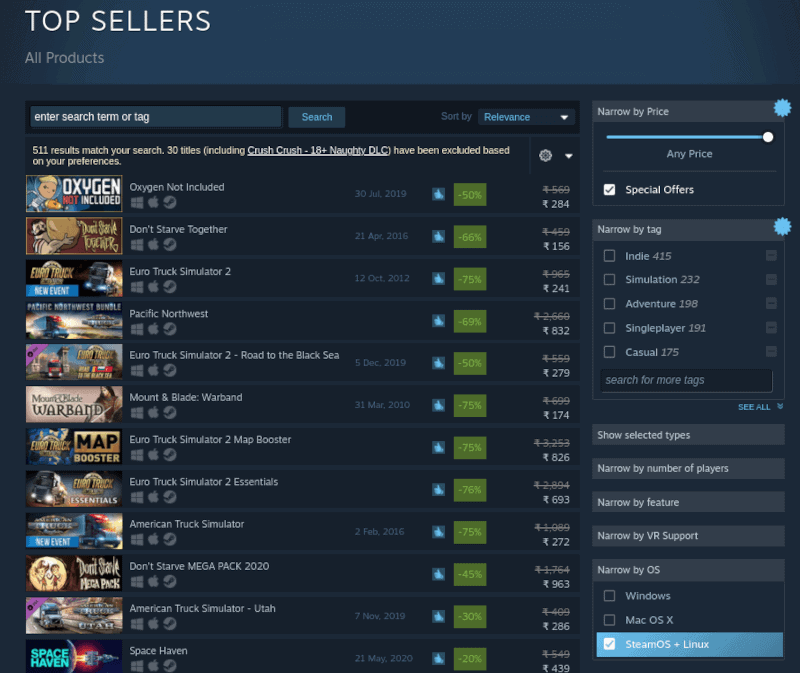 No matter whether you want to play native Linux games on Steam or Windows-only games using Steam Play, you will find plenty of exciting deals this Christmas season!
I definitely want to try the American Truck Simulator, go grab your favorite!
Wrapping Up
Well, that's a lot of browsing that you have to do in order pick your favorite game or maybe just go on a shopping streak with the epic deals available?
What are you going to pick from the deals mentioned above? Let me know your thoughts in the comments below.
And by the way, did you try giving your Linux desktop a Christmas touch?
---
More from It's FOSS...