A few years back, someone forked GIMP into Glimpse because the term "GIMP" was offensive in a way.
Not just limited to the name, but the fork also aimed to do better than what GIMP offered, with a potential to introduce an easier user interface and more functions.
Unfortunately, it seems that the project has been archived due to lack of contributors because of the pandemic.
No Future Updates to Glimpse
In case you did not know, the creator of the project (Bobby Moss) already left it a while back because of a conflict with his day job. He did have plans to come back but he cannot revive the project alone.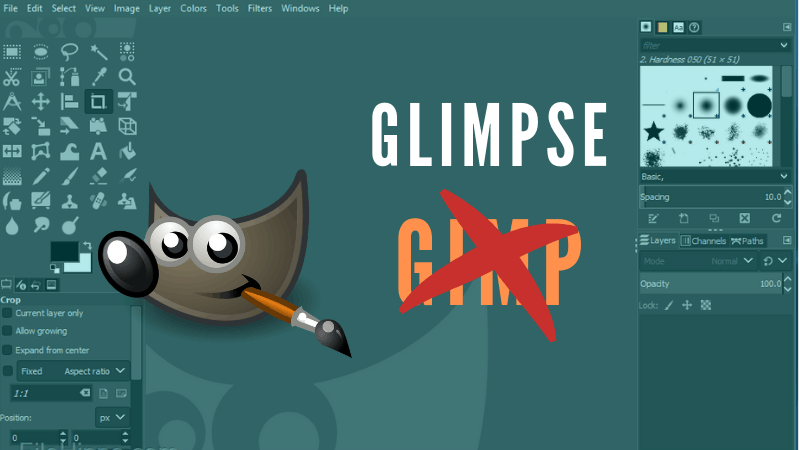 While the project was already struggling to push new releases without the direct involvement of its creator, they could not find contributors for non-coding tasks.
Here's what the creator mentions in the blog post:
Our main issue was that we could not find contributors willing to step up and help with non-code tasks like moderating communication channels, triaging bugs, fixing packaging problems, working with the GNU Image Manipulation Program contributors, monitoring our social media accounts, running servers, testing/documenting new releases, and answering questions that users reached out to us with. As a result, we struggled to scale the project to match increasing demand.
In addition to this, they also made it clear that lack of financial contributions was not a reason. So, the funding was quite active.
Moving forward, the GitHub repository has been archived. Also, they have closed all the funding channels that include OpenCollective and GitHub Sponsors.
As per the current condition of project members and the lack of contributors, there is no immediate future of the project.
It could make a comeback, but for the time being, the Glimpse team encourages the existing users to continue supporting GIMP which can indirectly help if Glimpse Image Editor gets resurrected.
If you are an existing Glimpse user, you should consider using GIMP and direct all your financial contributions to them until Glimpse returns.
I should also keep an eye on another potential fork, if someone else decides to pick up where Glimpse left. Who knows?
Have you tried Glimpse Image Editor over GIMP before? What do you think about the future of Glipmse now?
---
More from It's FOSS...