GNOME has come up with a tool that lets users provide anonymous insights about their configurations, extensions, and GNOME-tuned settings.
This should help GNOME learn more about user preferences and make better decisions to enhance the user experience.
Interestingly, an intern at Red Hat (Vojtech Stanek) created this tool.
ℹ️ GNOME Info Collect: Ready to Install?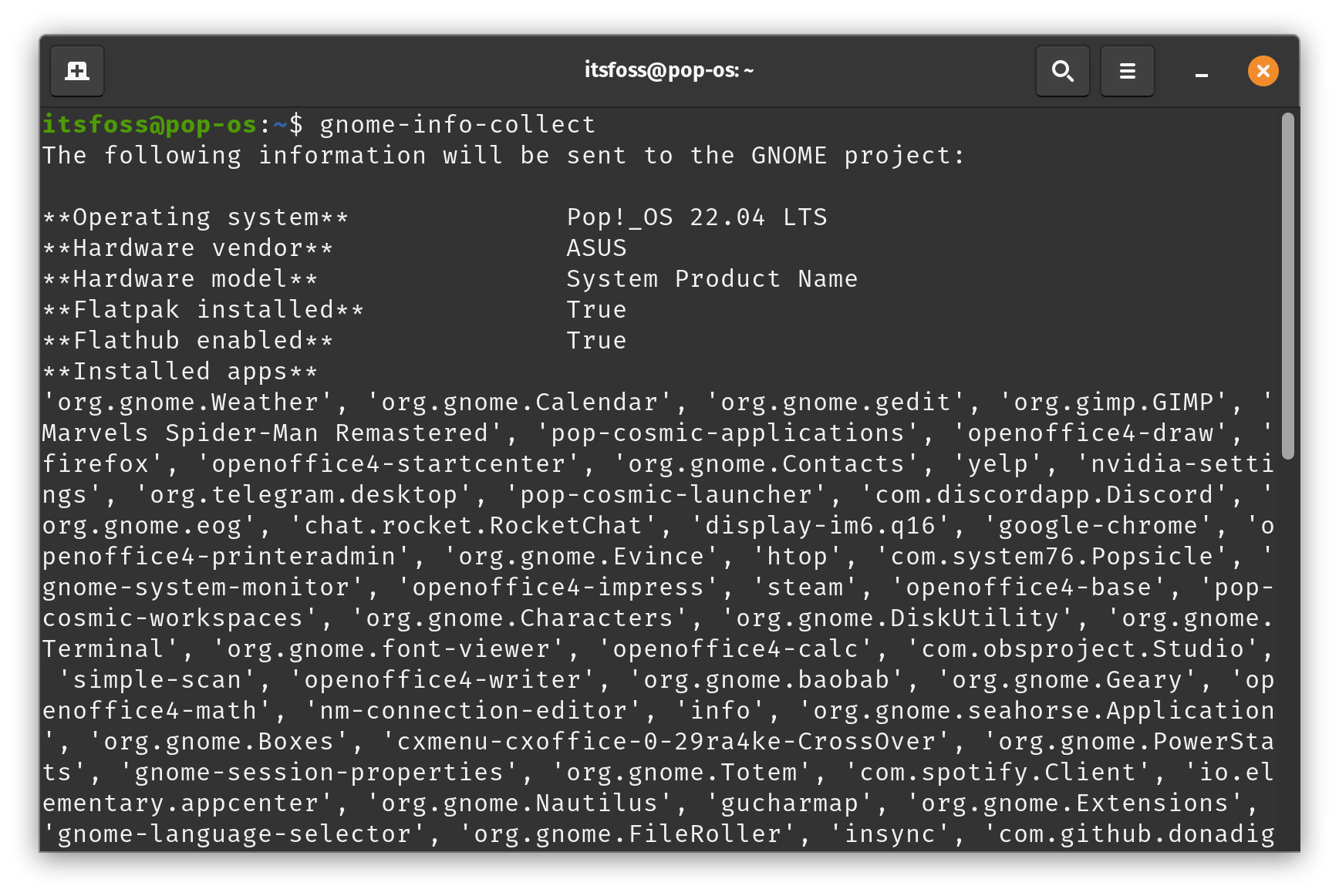 The tool (gnome-info-collect) is a simple terminal program that you need to download, install, and run to share the data with GNOME.
Here's what the tool needs to collect from your GNOME system:
Hardware information (including manufacturer and model).
System settings (including workspace configuration, sharing features, SSH etc.)
GNOME shell extensions installed and enabled.
Application information (like installed apps and favorites).
Linux distro and version.
Flatpak and Flathub status.
Default browser.
Salted hash of machine ID+username.
You can find the package suitable for your distribution and more details on the data collected available on its GitLab page.
For instance, if you have an Ubuntu-based distribution, you can install it by typing in:
sudo snap install --classic gnome-info-connect
Once installed, fire it up using the following command in the terminal:
gnome-info-collect
Next, it displays the data that it intends to share with GNOME. So, if it looks good to you, you can choose to upload the data to GNOME's servers.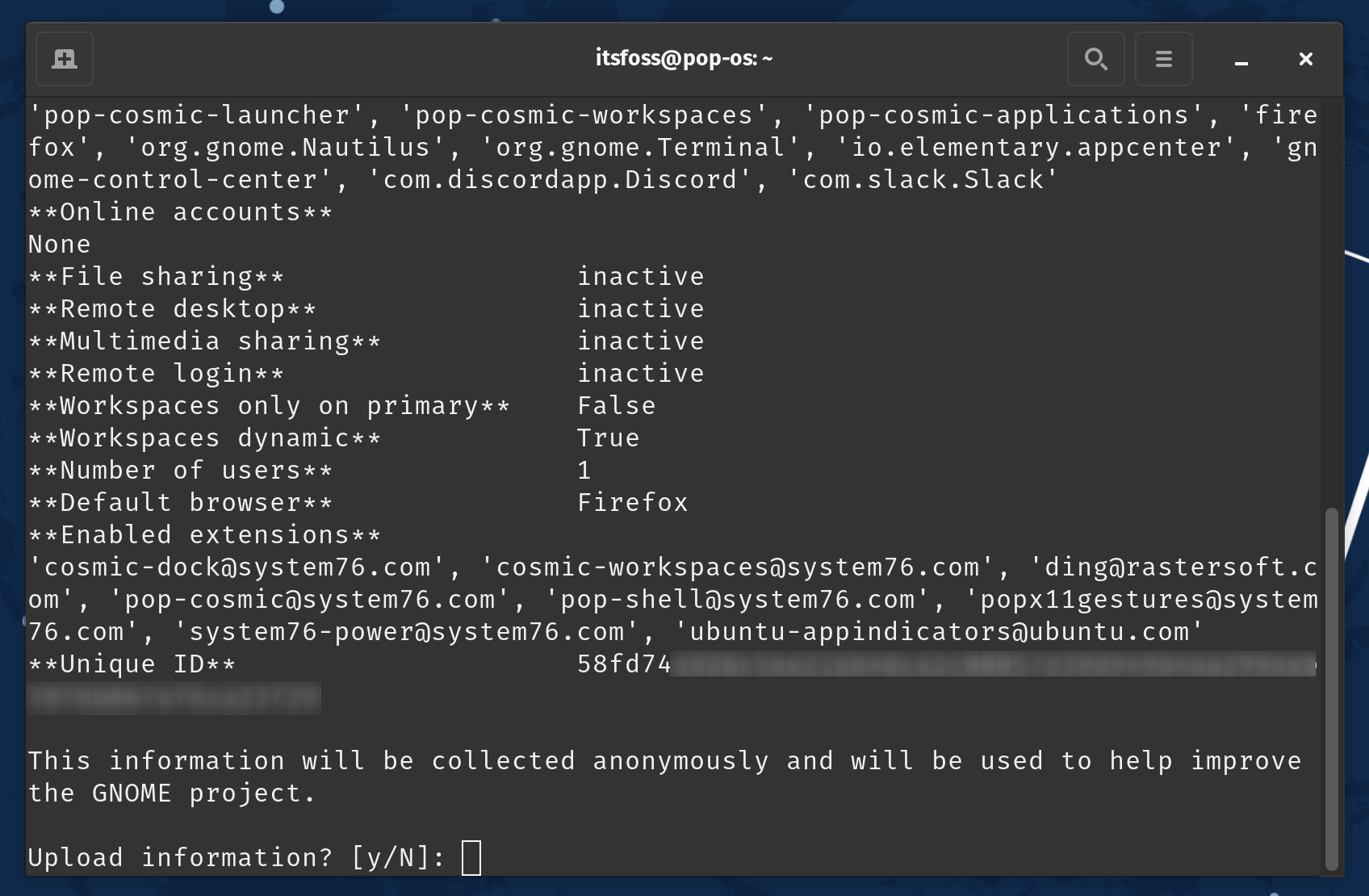 Considering the data remains anonymous, it should help GNOME understand what their users like, and focus on those improvements over time.
💬 What do you think about this new data collection tool for GNOME? Share your thoughts in the comments down below.
Suggested Read 📖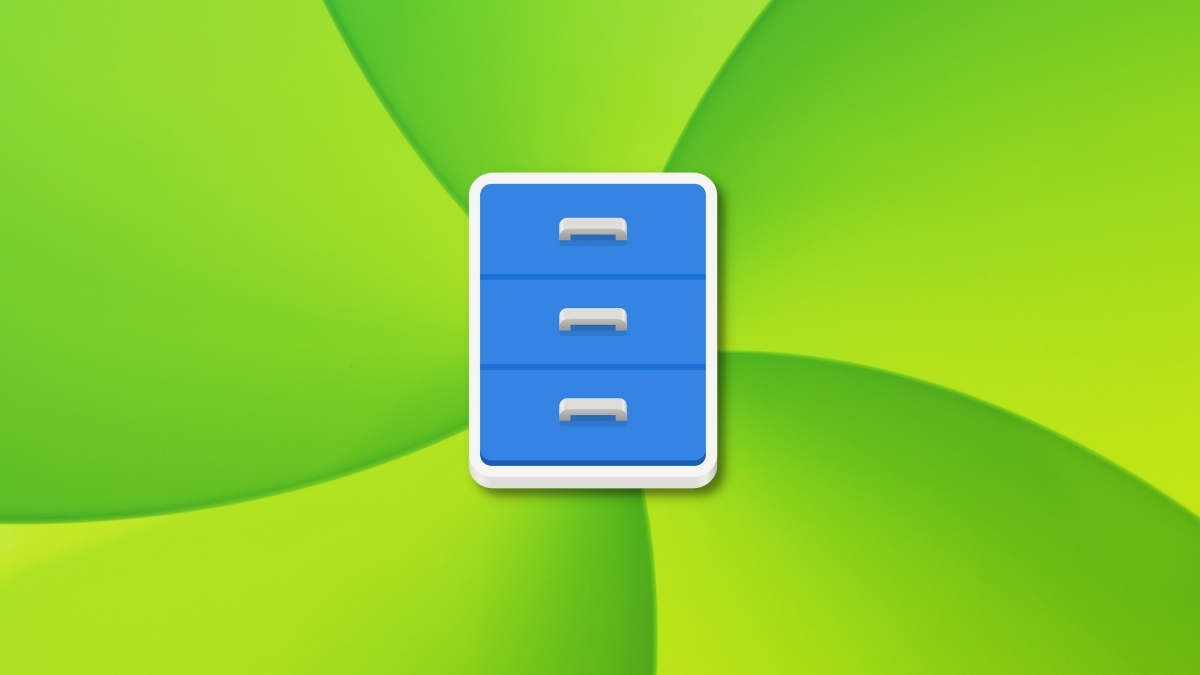 ---
More from It's FOSS...