GParted is one of the most popular partition managers for Linux. It is a graphical tool that allows you to create, delete, resize, move, check, and copy disk partitions and their file system.
A new version of GParted 1.2 was released a couple days ago and it brings these three key features:
Adds exFAT support
Waits for udev changed on /dev/disk when erasing signatures
Doesn't try to mask non-existent Systemd \xe2\x97\x8f.service
This release also includes bug fixes, improvements, and language translation updates.
Let's see these changes in more detail and other improvements in this release of GParted.
New Changes in GParted version 1.2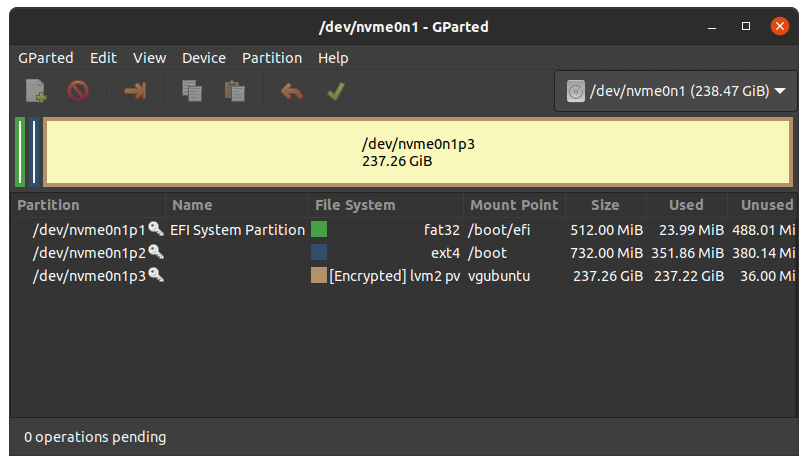 The addition of exFAT support by GParted 1.2 the biggest addition. exFAT file system was introduced by Microsoft back in 2006. A new exFAT file driver from Samsung is included in Linux as of Linux 5.7 release.
As the new exFAT filesystem was merged into Linux 5.7 kernel, exfatprogs was created as official userspace utilities that contain all of the standard utilities for creating and fixing, and debugging the exFAT filesystem in the Linux system.
GParted uses the same exfatprogs to provide you support for handling exFAT partitions in Linux.
Coming to the other key changes in this release of GParted, it now waits for udev changes on /dev/DISK before erasing signatures. Also, GParted will no longer try to mask non-existent Systemd \xe2\x97\x8f.service.
In addition to these key changes, version 1.2 also improves the support for dosfstools to 3.0.18. A number of language translations also got an update with this release.
You can read more detail in the release note.
Download GParted version 1.2
I can see that version 1.2 is already included in Arch Linux packages. For other distributions, it will take some time before it reaches their official repository.
If you are feeling adventurous like a Gentoo user, you may get the source code from its download page.
---
More from It's FOSS...