This time around, we have an in-development 2D graphics editor called 'Graphite' that is completely free and open-source. It focuses on providing a completely non-destructive WYSIWYG editing experience.
Some of the best vector graphics editors for Linux out there have a dedicated app to get the job done, but Graphite takes a different approach by being a browser-only app. Though, it has plans to provide desktop apps for Linux, Windows, and macOS as per its roadmap.
Considering it can run on the web, it aims to be a lightweight option while being loaded with all the essential features.
📋
Currently, the app is in its alpha stage of development. So, most of its planned features are in a conceptual state.
Suggested Read 📖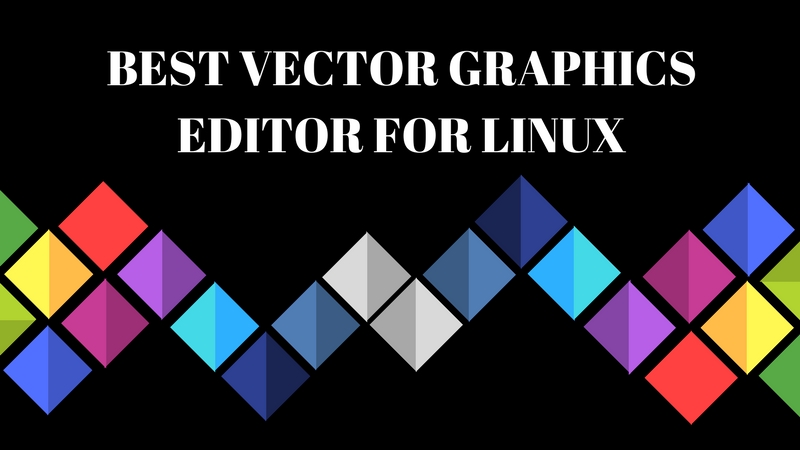 Graphite: Overview ⭐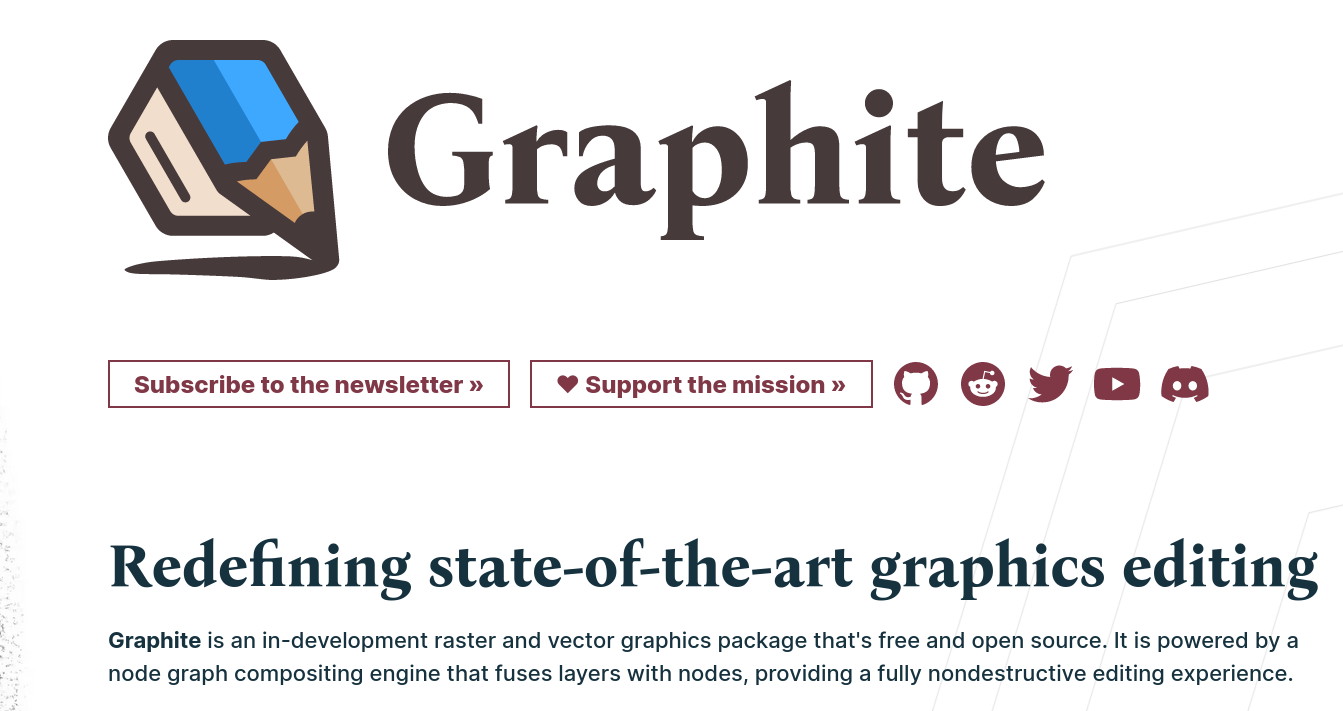 Graphite is a lightweight Rust-based vector graphics editor that runs on a web browser. Powered by the Graphene node graph composition engine, it provides a good layer-based editor that comes with great accessibility.
Some of the most notable features include:
A sleek, intuitive interface.
Node graph image effects.
AI-assisted art creation.
Real-time collaboration.
The developers share a video that depicts almost all the above-mentioned features. I was impressed with how straightforward the editing experience looks in the video.
Seeing that, I tried out my hand at making the following masterpiece using its development build, the editing experience was similar to what you find on most graphics editors out there.
But, I had to look around for the various options manually, as there was no official documentation for Graphite.
I had a chat with the lead developer earlier, and he said that they are on it, and to expect it soon.
Not to forget, considering it is a lightweight app, we get numerous options that require documentation (which in itself sounds wonderful!).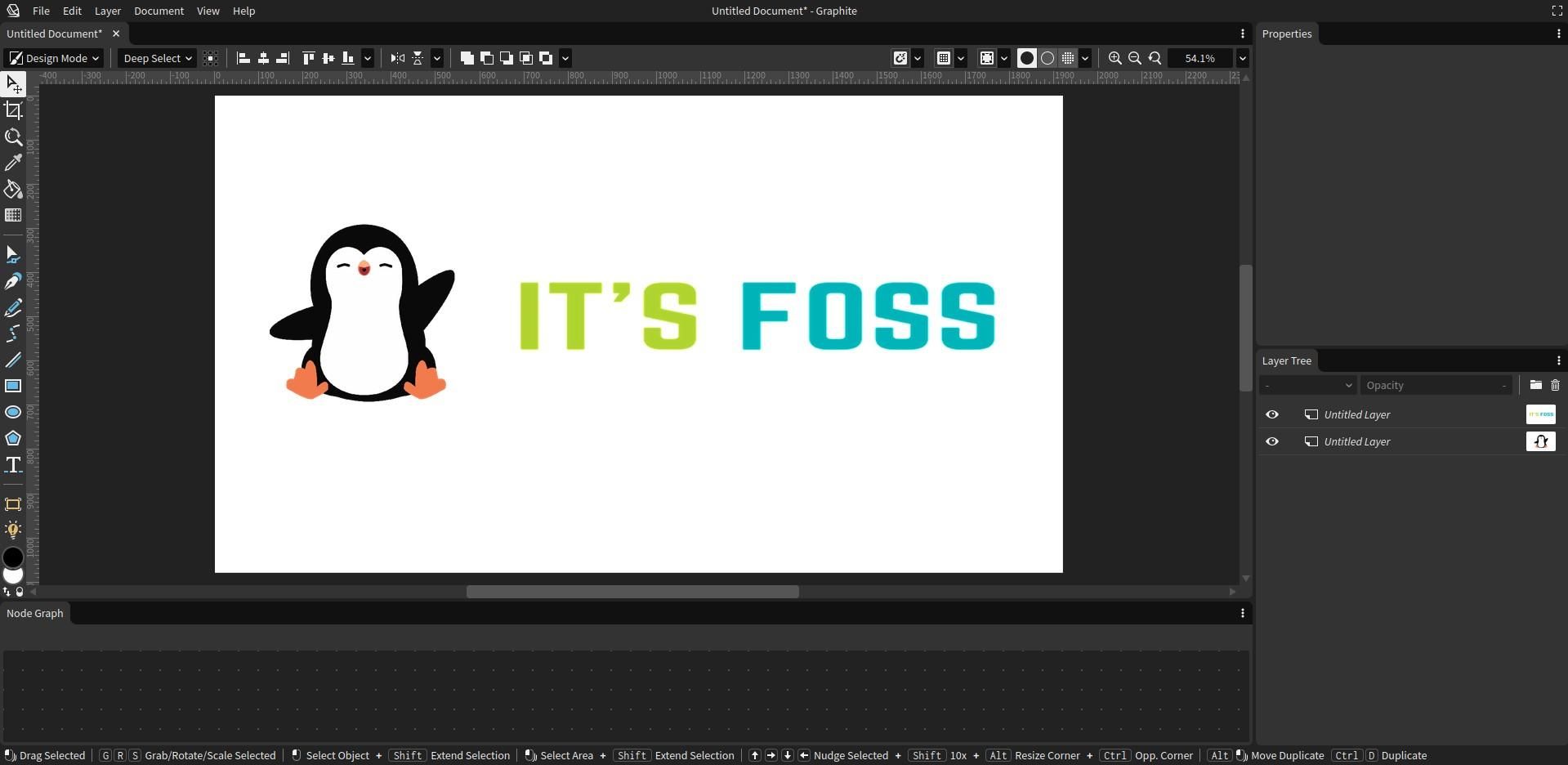 Of course, we cannot test out the true essence of what the app aims to be in this state. However, to me, Graphite vector graphics editor sounds disruptive, if it manages to achieve what it showcases/promises.
I would also be curious to see how they add an AI-assisted art creation on a free and open-source app. Who wouldn't want to use that? I know right! 🤩
Meanwhile, I recommend you keep an eye on Graphite's Roadmap and GitHub repo to know about important development milestones or to join in to contribute.
📥 Get Graphite
As this is a web app, it can basically run on any supported web browser, though I am not certain how the editing experience on a smartphone will be. But for desktops, laptops, and even tablets, this can turn out to be the great option.
You can head over to the online editor to access the latest alpha build. If you want to access the latest development build, you can try the dev version as well.
💬 What do you think about Graphite vector graphics editor? Do you like its concept? Do you think they can pull it off? Let me know your thoughts on the same.
---
More from It's FOSS...