Heroic Game Launcher is a helpful tool that lets you access gaming services such as Epic Games and GOG via a single app on platforms like Linux, Windows, and macOS.
It comes in handy to organize your game library and lets you install games that are not natively available for a platform.
Now, they have pushed a new version update v2.5.0, which they claim to be their biggest release in a long time.
Let me highlight the good stuff here.
🆕 Heroic Game Launcher 2.5.0: What's New?
Heroic is receiving a bunch of improvements and features; some of the highlights include:
Download Manager
New Themes
Custom User Theme Support
HowLongToBeat data
Support For Other App Launchers and Games
Download Manager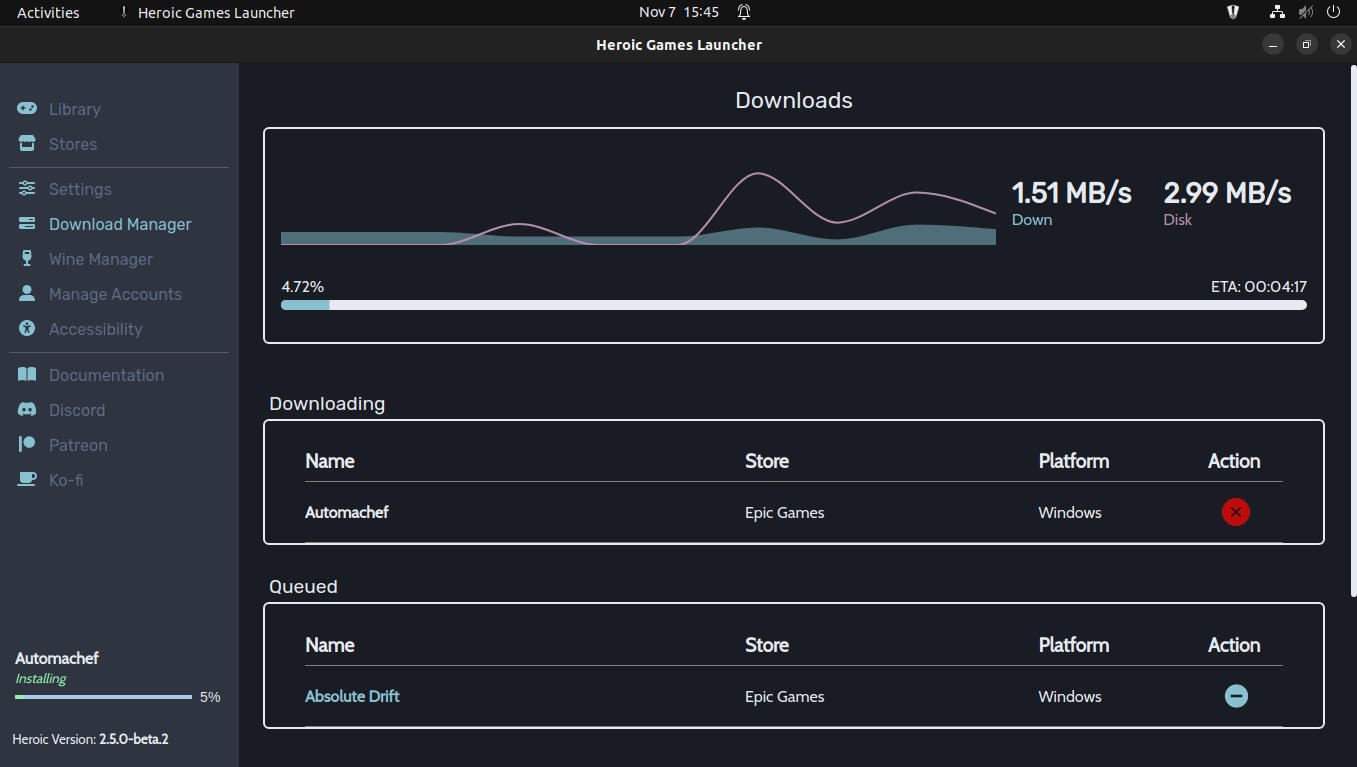 Heroic now allows you to queue multiple games to download from the various gaming services.
The download manager also shows essential details such as the download speed, the ETA, buttons to start or stop the download, and the download queue.
They also plan to add the ability to change the queue order and check the remaining disk space before adding items to the queue soon.
New Themes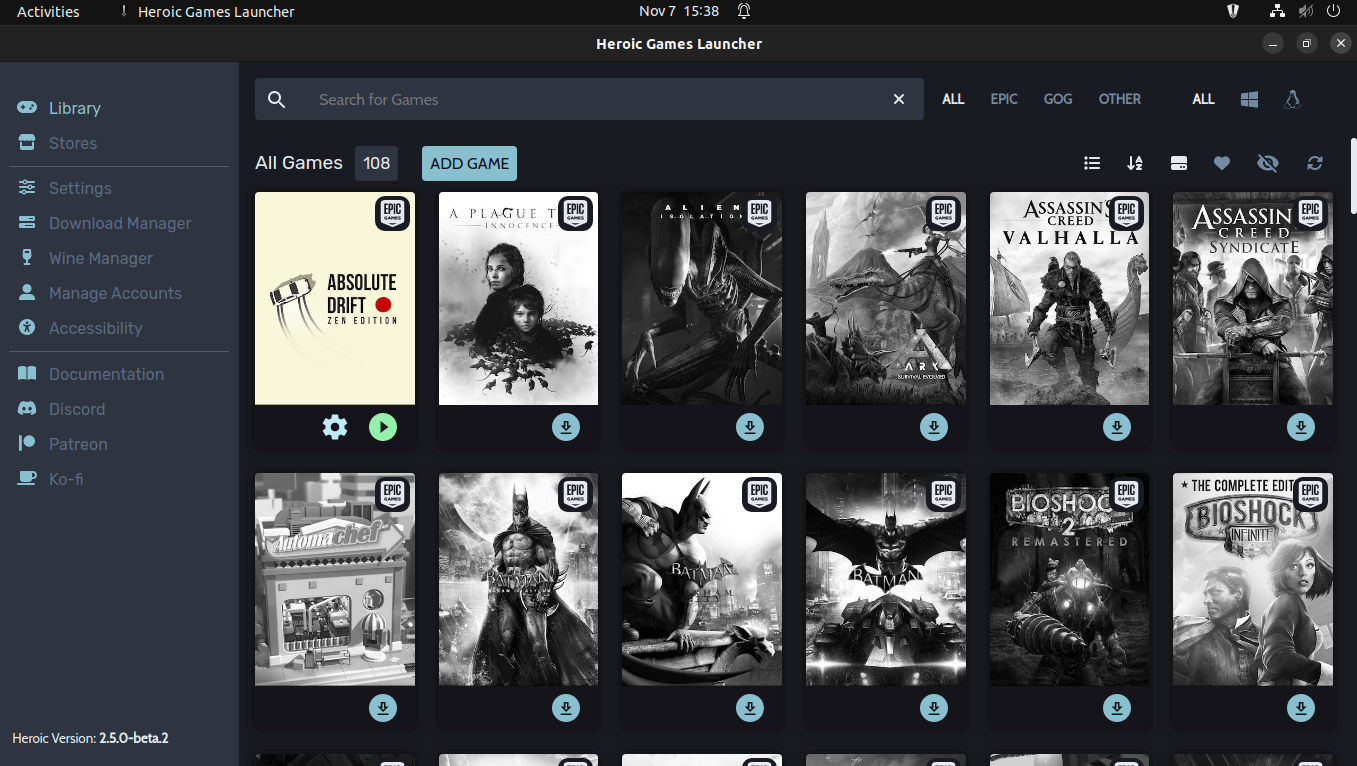 Heroic 2.5.0 features two new built-in themes Nord Light and Nord Dark.
The themes have been designed by redromnon aka Rishabh Moharir, one of our contributors, who you might have noticed covering a couple of news here.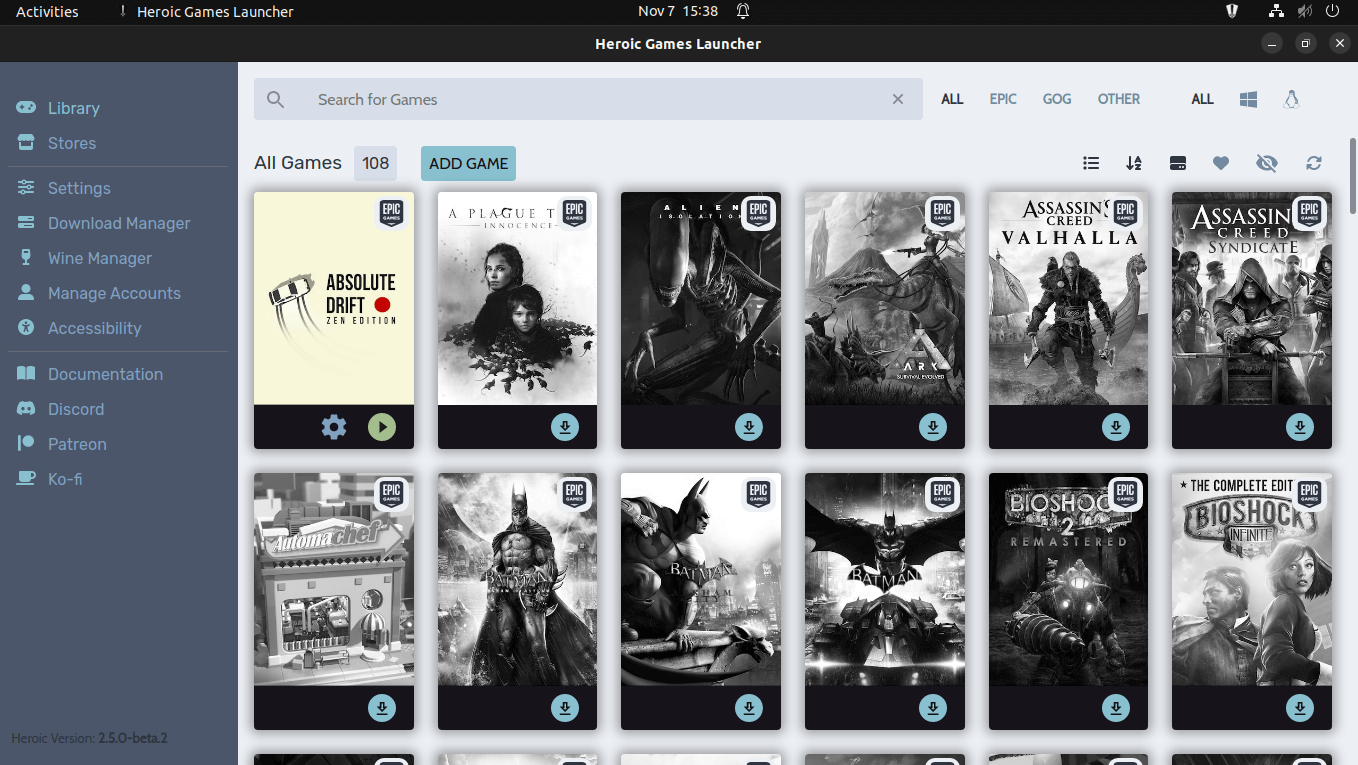 Custom User Theme Support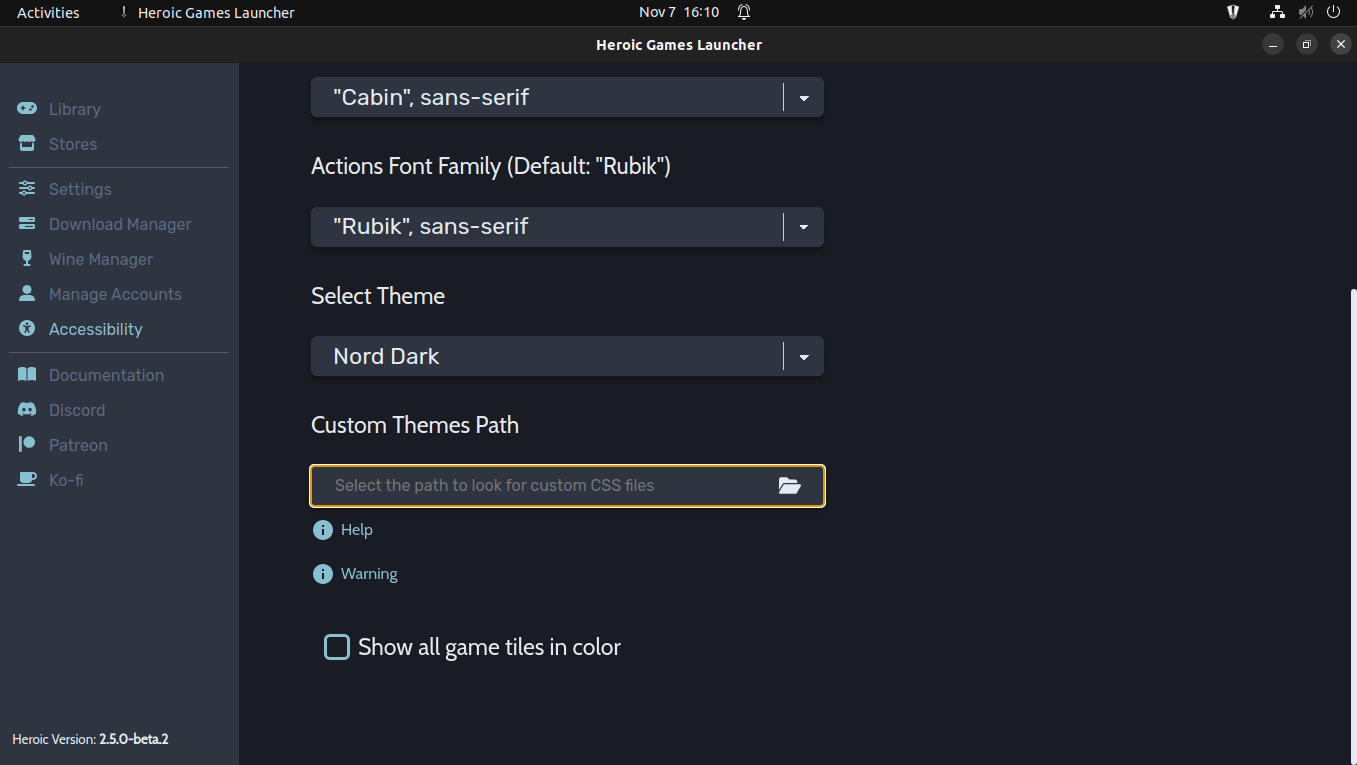 In case you want to create a new theme, you can do that and share it with others on their theme repo. Note that you need to know CSS to be able to do it.
If you are interested, you can follow the instructions to learn how it's done.
HowLongToBeat data on the Game Page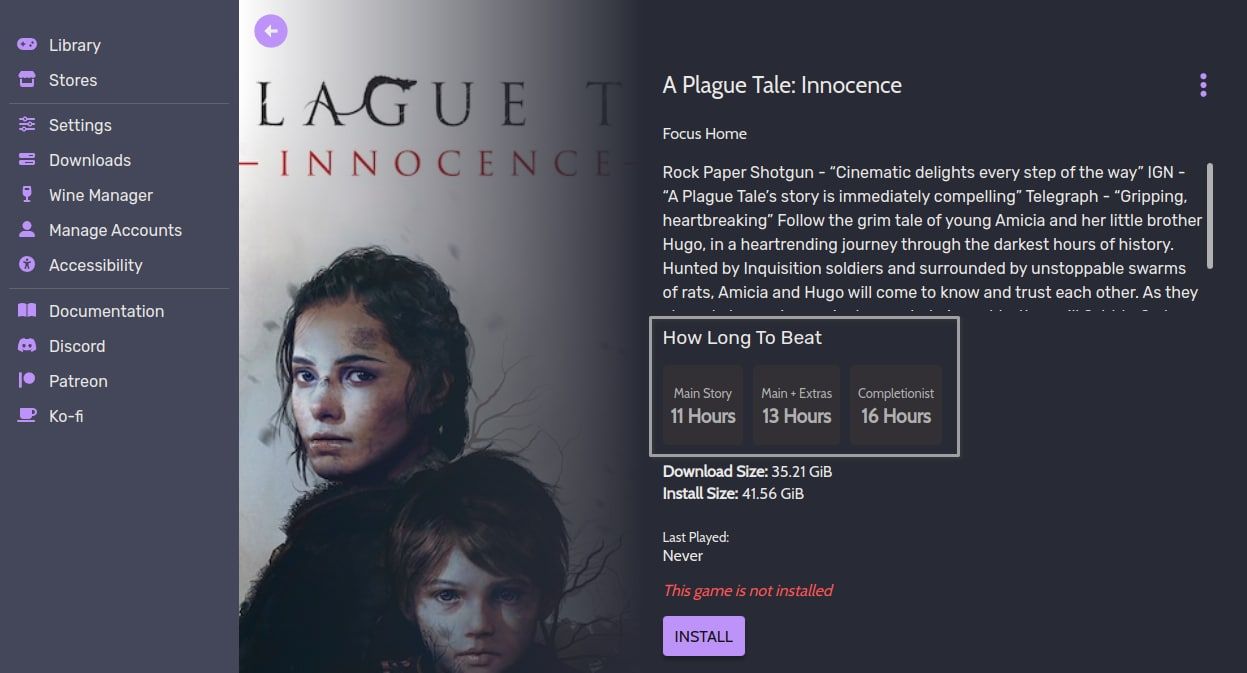 When you read the game information, you also get an estimate of the time you need to spend to complete the campaign, DLCs, and everything else.
It may not be a big deal for you, but if someone is picky with the time they want to spend on game, this information can help them prioritize if they want to play it.
Support For Other App Launchers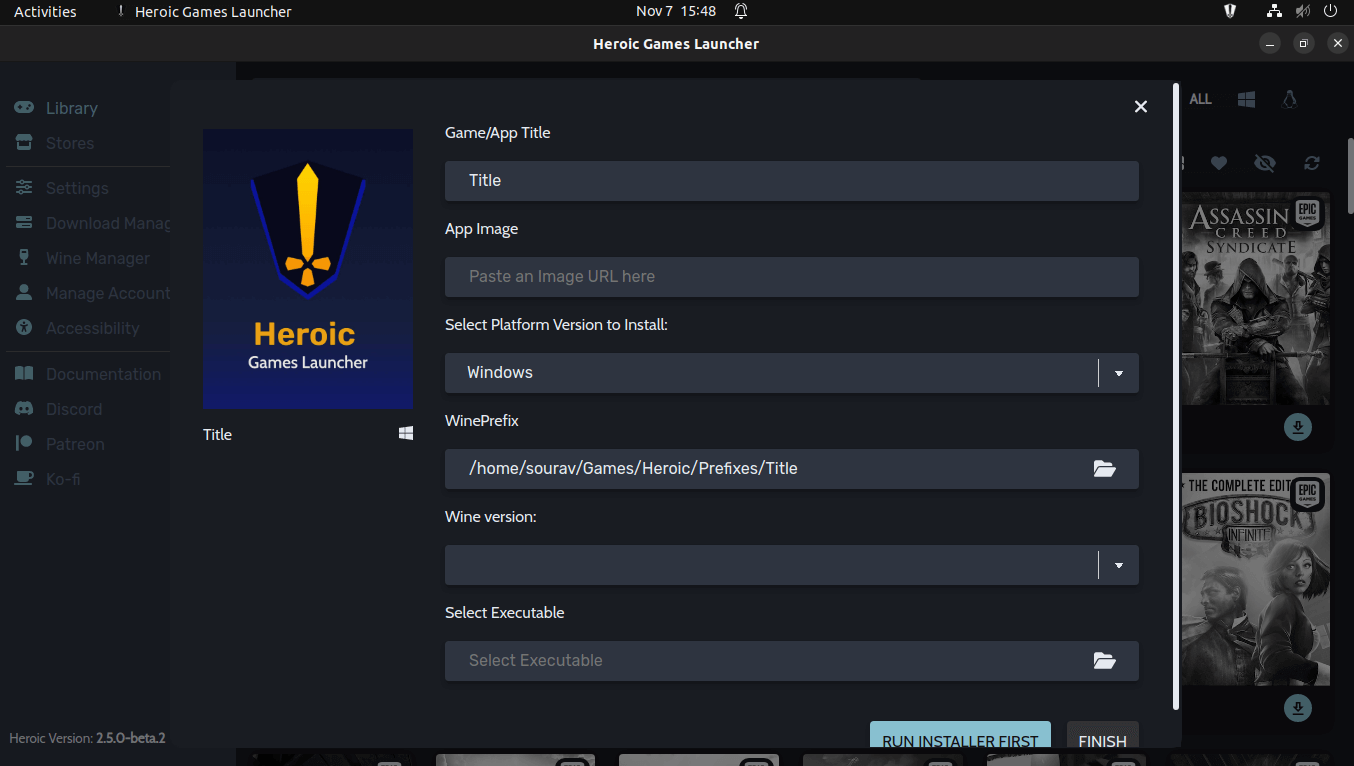 Many of us were looking forward to this feature, and now it's here.
Heroic now lets you add apps outside of Epic and GOG. In other words, you can sideload any app or game.
You can now add other games, software, or even app launchers to launch from within Heroic. That's what I call an added convenience!😌
🛠️ Other Important Changes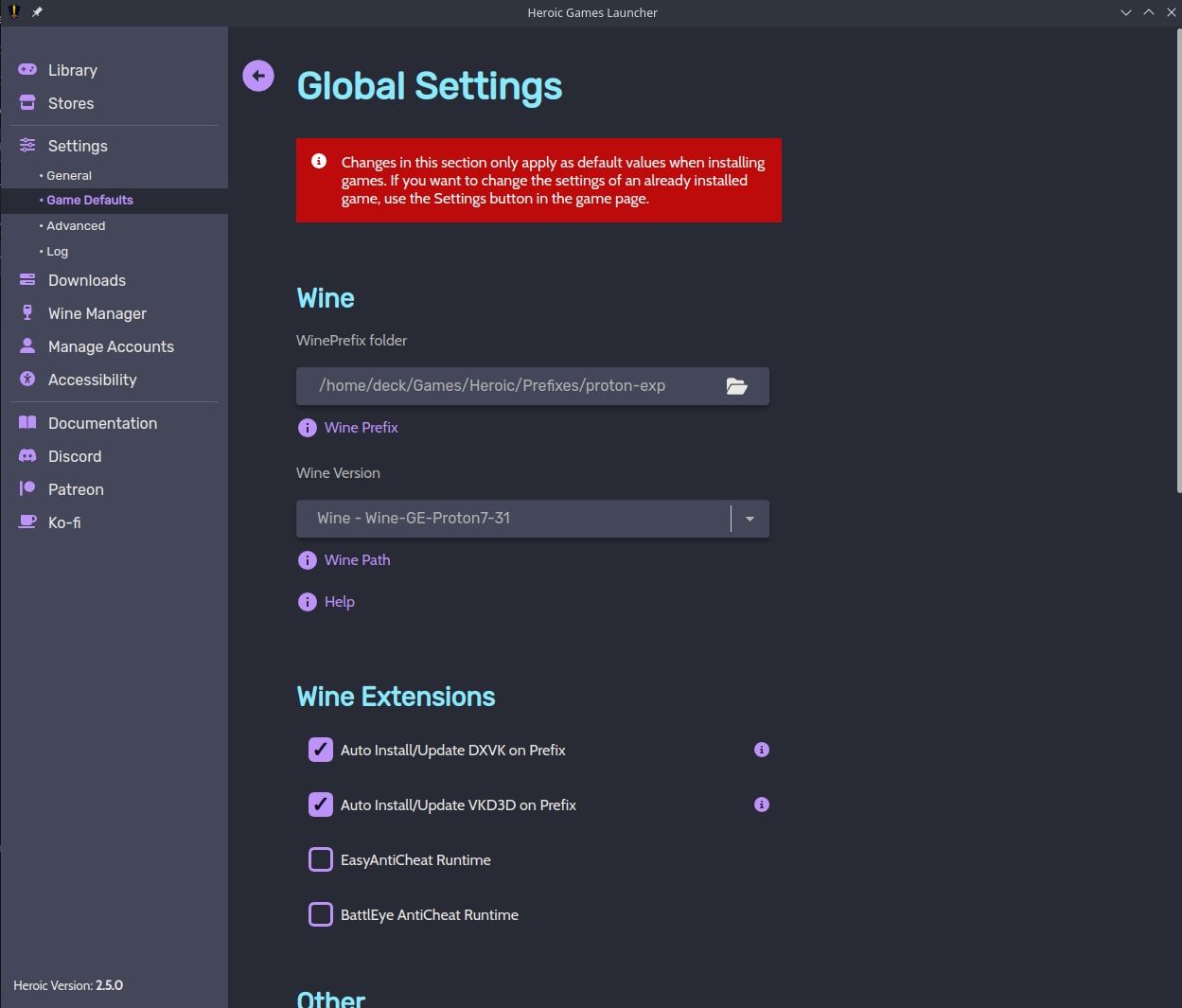 Here are some refinements that are worth mentioning:
Detect if a game is available or not (and mention if it is a supported game).
Legendary v0.20.30.
Settings re-organized.
Redesigned login screen.
Improvements to Cloud Saves.
Various bug fixes.
💡
You can go through the
full release notes
to learn more about the subtle changes and technical improvements.
📥 Download Heroic Game Launcher 2.5.0
You can download the latest Heroic Games Launcher from the official downloads page.
It is also available on Flathub if you do not prefer AppImage and other packages.
You can also find the packages in its GitHub releases section.
💬 What do you think of this release of Heroic Games Launcher? Share your thoughts in the comments below.
---
More from It's FOSS...