Gaming on Linux has truly improved over the years. It's safe to say, 2021 was a great year for Linux gaming.
We've come across exciting news such as Linus Tech Tip's experiments with desktop Linux, official support for Anti-Cheat systems, 80% compatibility of Steam's top hundred games, Valve's new Steam Deck with Arch-based Steam OS 3.0, and many more.
We know how much effort Valve is putting into Linux gaming through Steam and Proton. But what about those users who prefer playing games from other platforms?
The Epic Games Store is one of them. Linux gamers have a few cool projects to thank, notably Heroic Games Launcher.
We already covered Heroic last year when it was still in development. It is an unofficial Epic Games Launcher for Linux (also Windows and macOS) that lets you manage and play games from your Epic Games library. It is a GUI front-end to Legendary.
Recently, Heroic Games Launcher received a big release—Heroic 2.0.0 'Roronoa Zoro' Anniversary Edition. Let's see what this release has in store for Linux gamers.
What's New?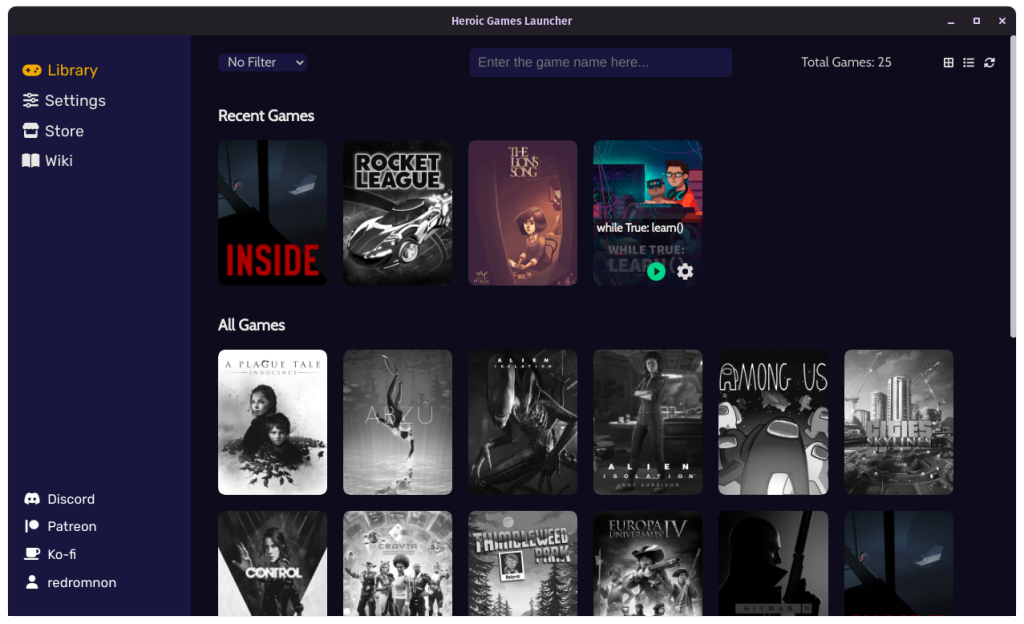 Better and Convenient Log-In System
Earlier, users had to copy-paste the SID from the web browser to connect to the Epic Games servers. Fortunately, the Epic Games Store website is built directly inside the app. So users can expect a much cleaner and convenient way of signing in.
If you're planning to log out, you have to log out from the store first and then from Heroic Games Launcher. Otherwise, you'll be logged in again automatically. This is because both use the same cookies for login credentials.
UI Improvements
The app UI design has undergone a significant overhaul.
You can easily notice it on individual game pages where the navigation layout has been tweaked. The black background now sports the game's cover.
The import and install game functionalities have a common dialog.
The navigation bar has been completely removed and replaced with a new sidebar instead. The sidebar also houses the links to the store and wiki.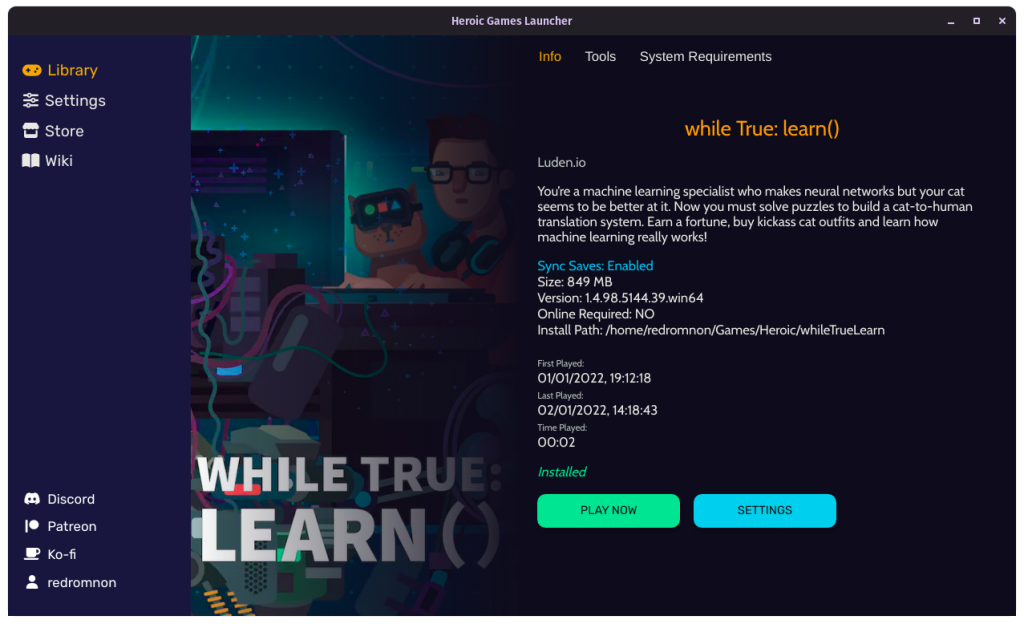 Other Features and Bug Fixes
The underlying tool, Legendary, has been updated to version 0.20.22.
Users now can select the Wine Prefix when installing a new game. Moreover, users can even reset the launcher or clear the cache if they wish to.
There were several bug fixes made, especially for the case when DXVK failed to uninstall when it was toggled off.
Various other performance improvements and optimizations also come with the update.
The Windows and macOS versions have also received quite a few changes.
You can refer to the official GitHub announcement for more details.
Download Heroic Games Launcher 2.0.0
Heroic Games Launcher 2.0.0 was a much-needed update that has addressed many important issues.
Linux gamers, especially those wanting to access their Epic Games library on Linux, can expect a far cleaner experience with this new release. You can download the latest version from its GitHub releases section.
Do you regularly use Epic Games to play your favorite titles? What do you think of Heroic and Legendary and their role in Linux Gaming?
---
More from It's FOSS...