Huawei, is still a major manufacturer even after its significant decline in the market share after its sore business relations with the United States.
Now, in a decision to move away from Microsoft/Google for its Laptops, Huawei has launched an ARM-based laptop that runs on Linux, with a catch (find out as you read on).
Of course, potentially a good decision for them. But, this should also turn the heads of other major manufacturers to follow the suite, at least for specific countries to start with.
Huawei Qingyun L410: Overview
Huawei's own Kirin 990 processor powers the Huawei Qingyun L410 laptop as originally spotted by ITHome to be listed in an e-commerce website in China. While it is a fairly old 8-core ARM chip originally meant for its flagship smartphones, it is a good start.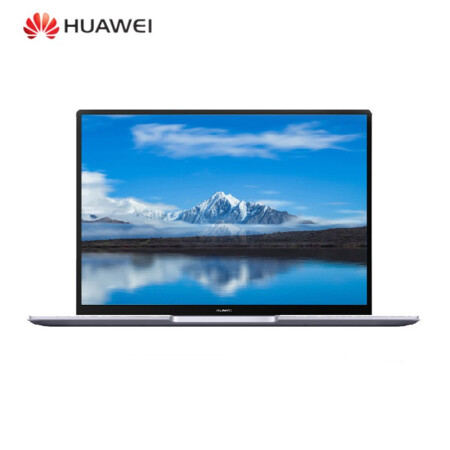 You will find a webcam pop up integrated to the keyboard along with a fingerprint sensor that also acts as the power button.
It packs in 8 GB of RAM and offers up to 512 GB storage.
There's no official listing for the specifications of this laptop, but it is very similar to Huawei's MateBook 14.
The laptop comes pre-installed with Unity OS, which is a Deepin-based Linux distribution initially developed as part of a government initiative in China to move away from big foreign tech giants.
ITHome also believes that it will be replaced by Harmony OS in the near future. And, that won't be a surprise considering Huawei wants to have a seamless experience across its smartphone and laptops in the process of ditching Google services and Microsoft's Windows.
Especially, considering other manufacturers like Xiaomi, OPPO, Vivo, and others also interested to use Harmony OS, this is bound to happen.
Also, it will be available with/without an OS as per the customer's requirement.
Availability & Pricing
While everything sounds exciting, this laptop hasn't been official announced and not available outside China. It is only available for enterprises and government agencies in China.
I know it is a bummer for a laptop that runs Linux to start with. However, companies like Huawei usually launch a different model for global markets — so there's still hope.
In case you did not know, you still have places to buy Linux laptops available outside China, but a MateBook with Linux sounds pretty exciting.
As of now, the laptop without any OS pre-installed is priced at ¥8,181 ($1,276), and the one with Unity OS costs ¥8,944 ($1,395) as reported by GizmoChina.
Other than this, we do not have any official information on it, but I think this will be something interesting to keep an eye on. What do you think a Linux laptop by Huawei?
---
More from It's FOSS...