Usually, the digital copy of a book is cheaper than paperback editions.
But, HumbleBundle goes one step further, providing great value deals for some of the popular books out there.
📢 This time, we came across a bundled offer for books that help you dive into Linux and improve your understanding of the operating system.
What do you get with the bundle:
Not just a money-saver deal, you get to support Let's Encrypt and Electronic Frontier Foundation by purchasing this bundle.
You can pay at least $1 and get four exciting books. If you can pay $40, you get access to all 21 books.
You can also tweak the amount to choose fewer items from the entire bundle.
Let me share more details on that.
💡
We get a commission if you purchase any HumbleBundle deals through our affiliate links in this article.
📚 Linux by No Starch Press Book Bundle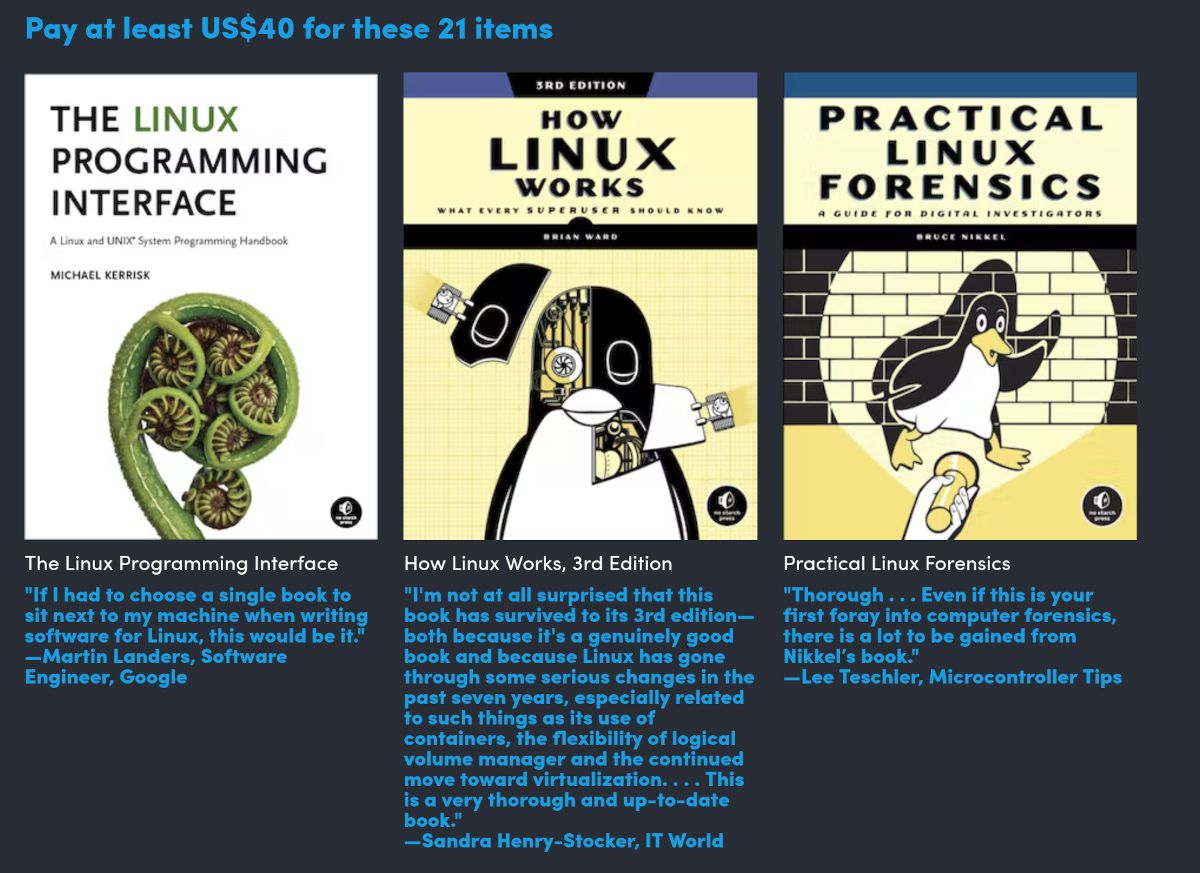 The book bundle includes some popular items like:
The Linux Programming Interface.
How Linux Works (3rd Edition).
Practical Linux Forensics.
The Linux Command Line (2nd Edition).
The Book of Kubernetes.
DevOps for the Desperate.
The Book of GIMP.
Wicked Cool Shell Scripts.
I have listed only eight out of 21 items in this bundle. You can head to the HumbleBundle link to explore all the items.
How to access the books?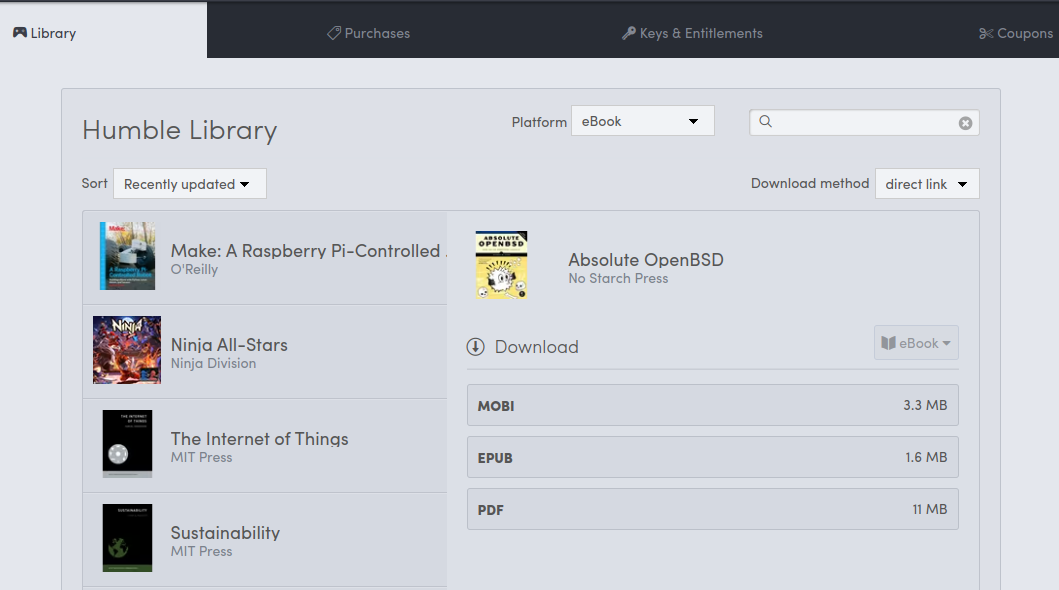 Note that the bundle will give you access to certain items, as per the amount, and allow you to use them on any device with a supported application.
You get the PDF, ePUB, and MOBI file formats for the books in the bundle.
🎟️
You may receive coupons to redeem and download some books in your bundle. The coupon/code may expire after a certain period. So, always check your email after purchasing the bundle.
If you are using Linux on your computer to access the books, you can use some of the best eBook readers supporting these file formats.
---
More from It's FOSS...