KDE is firing up development for the Plasma 6.0 release in a big way.
Seeing that KDE Plasma 5.27 was the last major release in the 5.x series and also the last one to use the Qt 5 framework. The upcoming release has a lot to stand up to.
With a recent notice, a significant development shift was announced that would affect all the upcoming KDE Plasma 6.x releases.
Let me take you through it.
What is happening?: The master branch for the Plasma repos was made Qt 6-only, seeing that Plasma 5.27 has already been shipped.
Though as a result, they are expecting some disruption to happen. Nicolas Fella, from KDE, has mentioned that:
There will be disruption because of this. While we aim for getting a
basic workspace running as soon as possible non-essential functionality
might be broken for a while.
Existing kdesrc-build setups will be switched to building Plasma from
the Plasma/5.27 branch to keep things building with Qt5. Make sure your
.kdesrc-buildrc contains "branch-group kf5-qt5".
He has also said that; people can build the Qt6/master version by referring to the 'kf6-qt6' branch group.
You may go through the official announcement to dive deeper.
If you were wondering what is so special about Qt 6? Allow me to highlight the following:
Qt is a cross-platform application development framework that has seen great success over the years.
With Qt 6, KDE Plasma has much to gain as the framework contains modern libraries/APIs, a new graphics architecture, better HiDPI support, and more.
Suggested Read 📖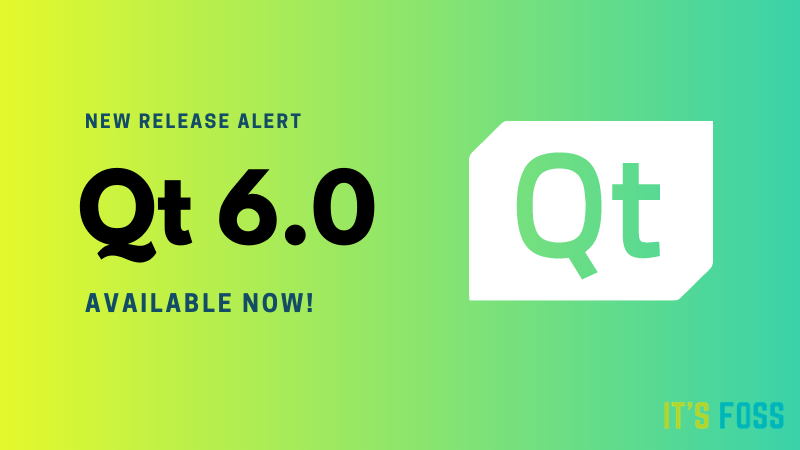 When to expect?: Currently, there is no official release schedule for KDE Plasma 6.0; we can wait and watch how the situation unfolds.
💬 What do you expect with KDE Plasma 6 and Qt 6? Share your thoughts.
---
More from It's FOSS...