The free and open-source video editor — Kdenlive has released a new version as the countdown starts for 2021. Overall, it is adding new features to its already advanced list of tools.
The team behind Kdenlive have recently released the new version – Kdenlive version 20.12 introducing some exciting new features as well as the usual bug fixes.
Kdenlive 20.12: What's New?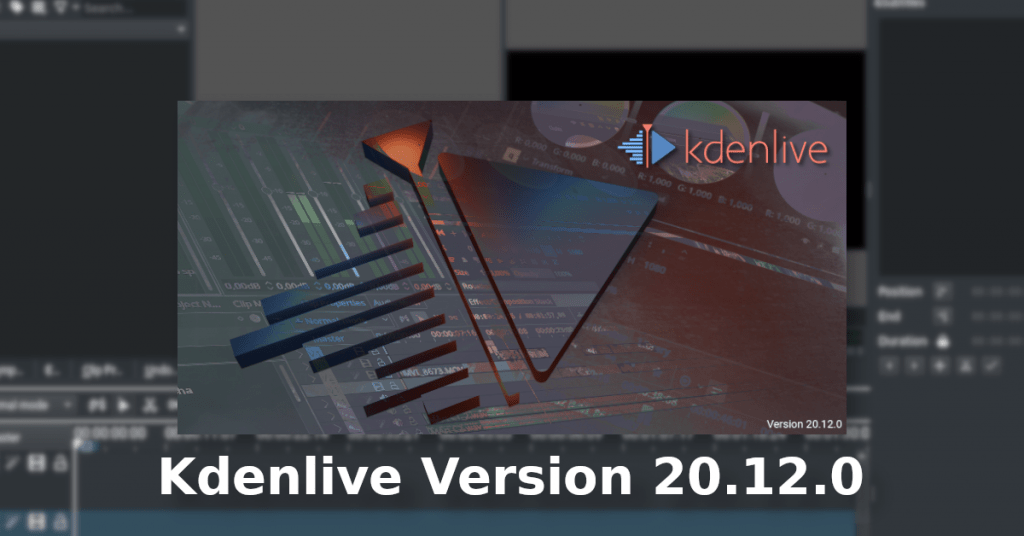 As of version 20.04, Kdenlive managed to build new versions from a stable base that the developers had drastically improved, reducing crashes and annoying bugs. Since April 2020, Kdenlive releases have become much more stable and convenient, appealing to both professional and conventional users.
And, now, version 20.12 is the latest stable release for this year.
Here is a list of some major additions and changes in Kdenlive 20.12:
Same track transition feature
New subtitling tool
Options to export and import subtitles
Improved effects layout
Addition of Pillar echo effect
New VR 360 and 3D effects
Timeline Performance optimization
Let me briefly explain the key changes in Kdenlive 20.12:
The new version brings in the Same Track Transition, which was a long-requested feature that improves the workflow. This new feature can be activated by pressing u or using the icon in the toolbar.
Creating or editing subtitles has become easy in Kdenlive video editor with the new Subtitling tool. This is a very handy tool to quickly add or edit subtitles directly from the timeline or by using a new subtitle widget. Not just limited to that, you can also import (SRT/ASS) and export (SRT) subtitles, and can now use HTML tags to add style to the subtitles as well.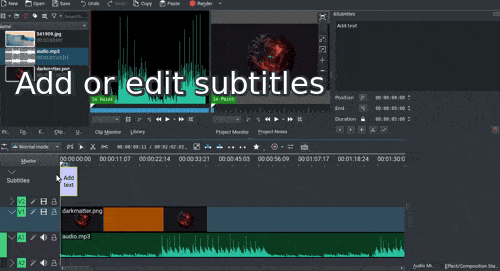 The Kdenlive team has worked on the layout of effects category, which is now well organized with the addition of more headings to the list. A total of 12 video effects have been moved to the deprecated category because they are buggy and these will be removed in the next release.
For working with 3600 and 3D stereoscopic footage, a set of new VR 360 and 3D effects were added. These effects can be accessed from the VR360 and 3D category. In addition to that, a new pillar echo effect is also included in this release for vertical videos.
The new Video Equalizer effect under Colour and Image correction allows users to adjust image brightness, contrast, saturation, and various gamma configurations.
Performance and User Interface Improvements
With performance optimizations, the timeline has become snappier and has also received a performance boost. The UI is now a lot smoother and faster, which really is a great improvement since this was a major issue that affected Kdenlive's performance.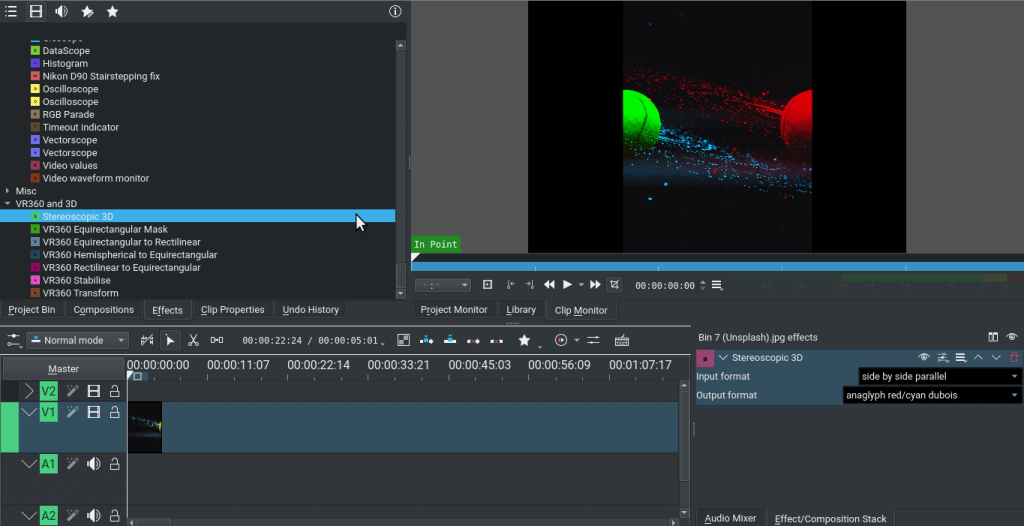 Some major usability changes include colour changing of clips according to their tags, the ability to enable or disable normalization of audio thumbnails from the track header, fix on the spacer tool, and more.
Users can now delete multiple tracks simultaneously with a new pop-up menu. This menu can be accessed by right-clicking on a track and choosing the delete option.
Installing Kdenlive 20.12 on Linux
Kdenlive 20.12 is available as AppImage. You can utilize the AppImage package for any Linux distribution you use.
You can also install Kdenlive 20.12 using PPA, just type in the following commands:
sudo add-apt-repository ppa:kdenlive/kdenlive-stable
sudo apt update && sudo apt install kdenlive
A big year ahead
With the release of Kdenlive 20.12, it is clear that they are aiming for major changes and performance improvements in 2021. The Kdenlive team have already disclosed their plans for upcoming releases which will include nifty video editing tools like channel mapping and audio routing.
The developers have already started working on improvements in hardware acceleration and GPU support. I have been using Kdenlive as my video editor for some time now and can see that all these new changes have really improved the software, boosting its performance. Moreover, the software has remained a popular and professional video editing software among open-source enthusiasts and Linux users for what it has been able to offer as a free application.
Have you tried this latest version of Kdenlive? Let me know what you think about this release in the comment section below.
---
More from It's FOSS...