Krita is one of the best open-source paint applications available for Linux. With their latest 4.4.2 release, it should get more exciting for all the users across multiple platforms.
In their official announcement, they mention it as a "bugfix release" but do not let that fool you. It is indeed a significant release with over 300 changes and some new key feature additions to let you make the most out of it.
In this article, let me briefly tell you what's new.
Overview: What's New?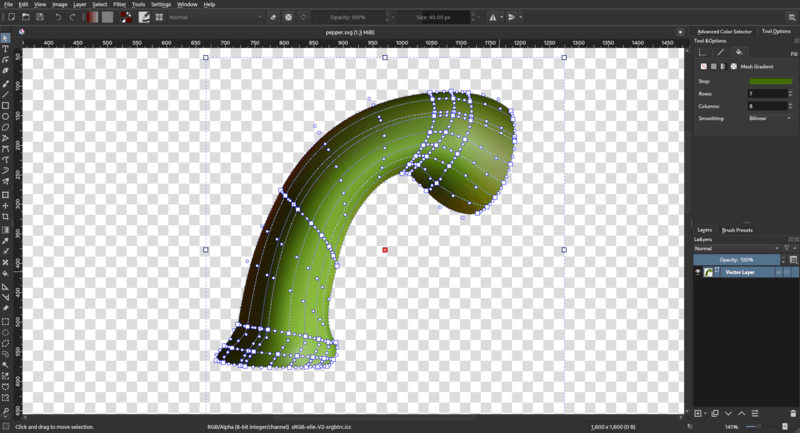 Primarily, the series of bug fixes focuses on animation, file handling, and usability improvements.
In addition to that, a couple of key additions have been made that would make the upcoming Krita 5.0 release more exciting. Here they are:
Mesh Gradients
Mesh Transform
New Gradient Fill Layer
New Gradient Editor
Improved Halftone Filter
Updated macOS integration plugins
A paste shape style action
A toolbar button for wraparound mode
New brushes
HiDPI support
New keyboard shortcuts for the new features
Even with all the key changes mentioned in the points above, you will still find several improvements across the board.
The ability to easily add a gradient to a vector object to give you a natural look is an exciting addition. With the latest update, you can work on more complex transformations as well, specially including the first iteration of mesh-transform.
To drag and work on the transformations, they've introduced some handy keyboard shortcuts, but they're still tweaking it, and it is subject to change.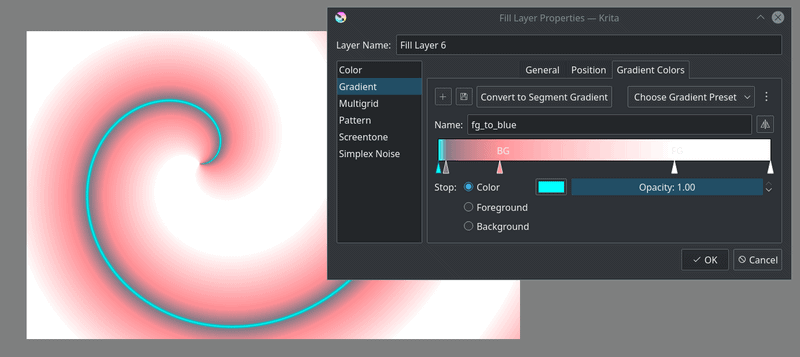 The new gradient fill layer and gradient editor lets you seamlessly work on gradients and apply it quickly.
Not to forget, six new brushes have been added with this update for you to be more creative and flexible.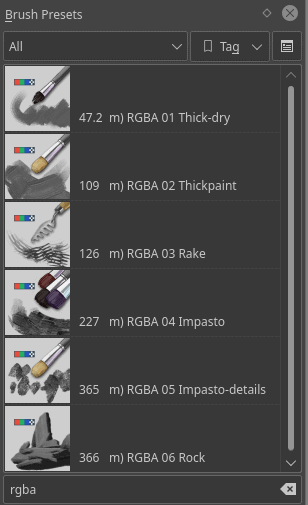 A shortcut already existed for the wrap around mode, but it was way too confusing and many users activated it accidentally. So, to improve the workflow, they have also introduced a button for the wrap around mode.
With all the exciting improvements and changes mentioned above, you can check out their official announcement post for more technical details.
What do you think about the latest Krita 4.4.2 release? Have you tried it yet? Let me know your thoughts in the comments down below.
---
More from It's FOSS...