Apple's M1 chip is continuously in the buzz because of its impressive capability of monstrous performance on their own ARM-based MacBook and Mac Mini.
And, for that reason, many Linux users want to get their hands on them. But without proper Linux support, it would be a nightmare.
While Linus Torvalds didn't have high hopes for this to happen, it looks like Corellium – a company who specializes with ARM device virtualization has finally made it possible.
In a tweet by Chris Wade (CTO of Corellium), he mentions that Linux is completely usable on a Mac Mini M1. Before you blindly grab a device with Apple Silicon, let me tell you more about it.
Running Ubuntu On Mac Mini M1: Want to Try?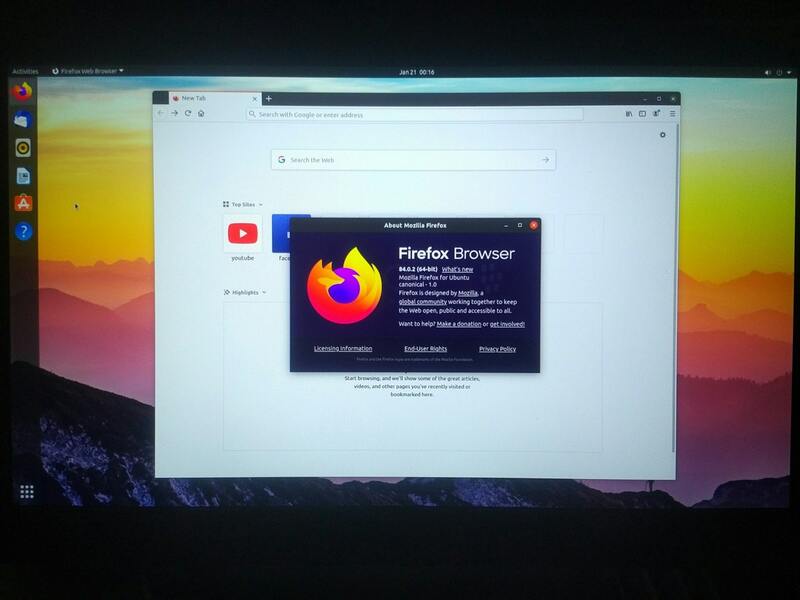 As you notice it in the picture shared in the tweet, they have successfully booted up Mac Mini M1 with Ubuntu in it.
Of course, if your preferred Linux distribution is Ubuntu, this is definitely good news for you.
However, it is worth noting that porting Linux to M1 was not easy, and it may come with some trade-offs for a general consumer as more people test it out and try other Linux distributions on it.
In this case, the network works via a USB-C dongle and the support for USB, I2C, and DART was added recently as well. To test it after figuring out hardware compatibility, they plugged in a USB Hub to connect a keyboard, mouse, and a flash drive.
Not just limited to the port, but they have also published a tutorial if you want to learn more about the technical details and want to do it yourself.
For more details on the custom kernel and how they made it work, you can refer to their GitHub page.
Concluding Thoughts
To be on the safe side, you may want to wait for more tests, including other distributions by enthusiasts and tinkerers of the community.
But, that's ultimately your decision because having a Linux port run on the Apple M1 chip would be an exciting thing and it is totally understandable if you want to get your hands on the Mac Mini M1 just for running Linux.
Even though we already had another project working on making Linux work on Apple Silicon, it is safe to assume that they could learn a lot from this port and succeed as well.
What do you think about it? Let me know your thoughts in the comments below.
---
More from It's FOSS...