Certifications and courses from The Linux Foundation are widely regarded for several open-source job roles.
Without any discounts, the courses and certifications often cost upwards of $1000, considering you opt for a bundle or Bootcamp.
Fortunately, a Cyber Monday sale is going on that should remain active until December 7, 2021. You will indeed get chances with several offers by The Linux Foundation throughout the year.
And, you can expect up to a 65% discount with this sale. You may not get the same chance in the near future, so grab them as soon as you can!
Ranging from courses, certifications to bundles, power bundles, and Bootcamps. There is something for every individual. Let me highlight what you can find on offer.
Note that this article contains affiliate links. Please read our affiliate policy for more information.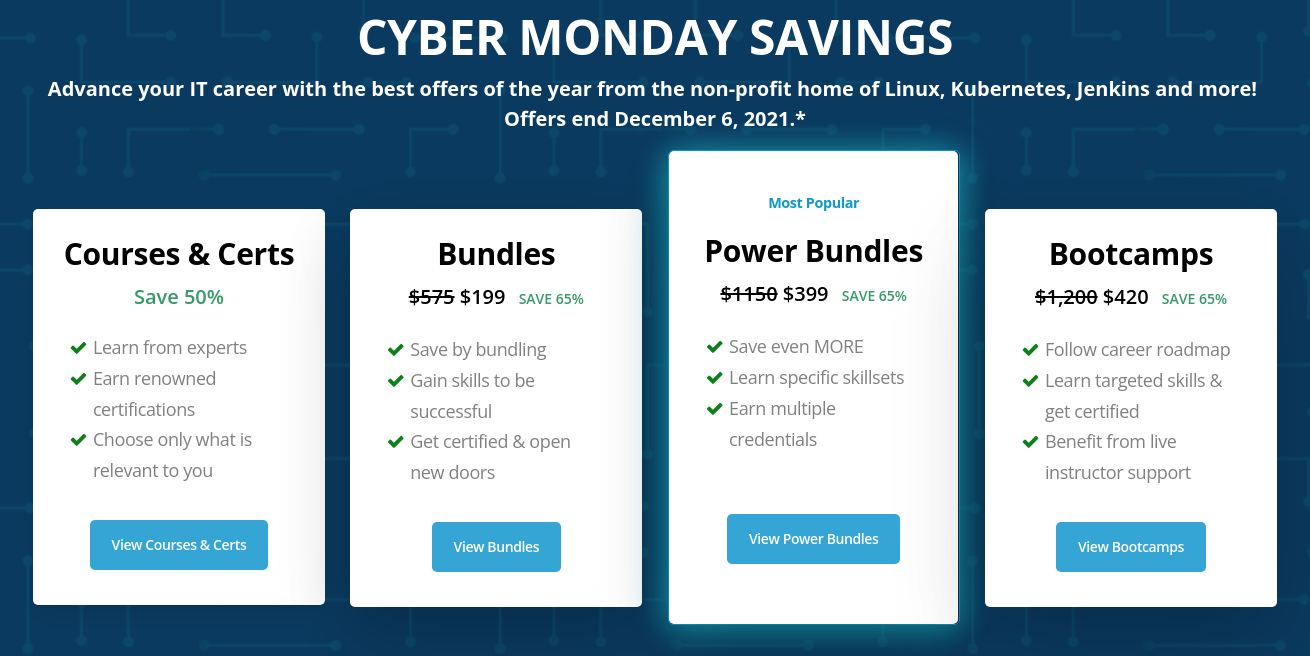 DevOps, Cloud Engineer, Kubernetes, SysAdmin, and IT Associate
Whether you want to learn the fundamentals of Kubernetes or want to get certified as a system administrator, you will find a course, certification, and Bootcamp for the same.
Note that if you opt for a specialized course/certification exam, make sure you know the fundamentals or have prior experience to grasp the concept.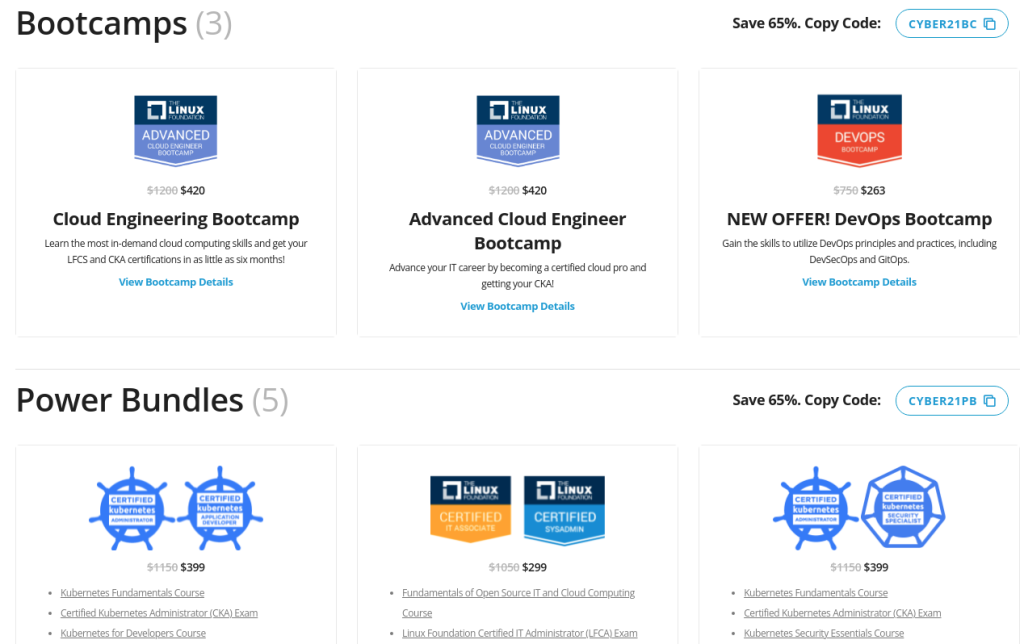 If you are new to it, we suggest opting for bundles that include fundamental concepts and exams. Or a Bootcamp that gives you the complete picture of what you want to learn.
You also get a new DevOps Bootcamp if you want to get started learning DevOps for your career.
Some of the best deals include Cloud Engineering Bootcamp with a 65% discount that costs $420 instead of $1200. Similarly, the certified Kubernetes power bundle cost $399 instead of $1150.
You can also choose to explore individual courses and certifications to compare with the original price and get one for yourself to level up your professional skills.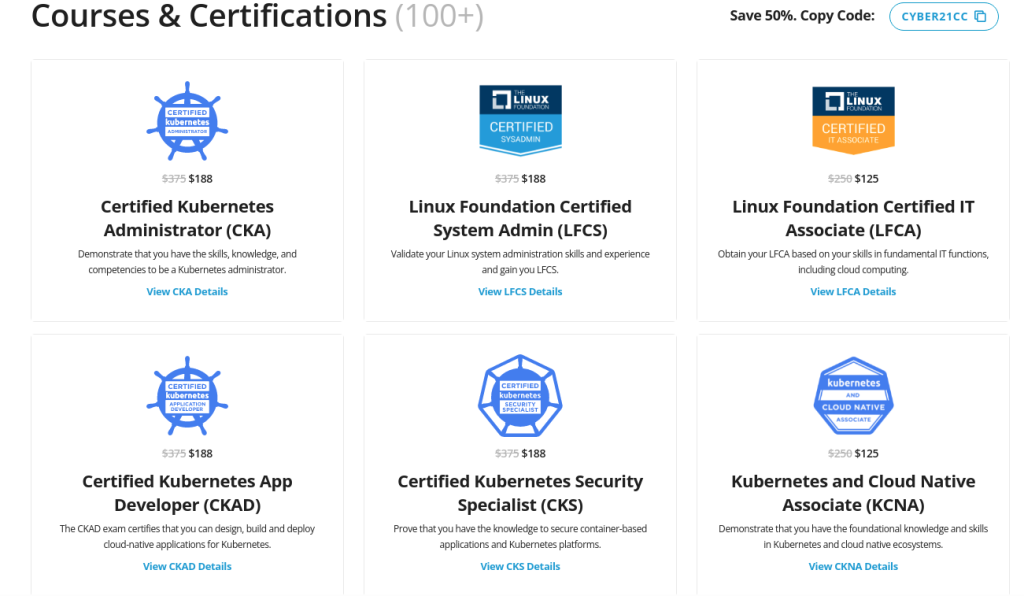 As you can notice, there are different coupon codes mentioned on the official website for these deals. So, make sure that you add the correct coupon code to get the expected discount for courses and certifications you are interested in when you check out.
To get started, head to The Linux Foundation deal page from the link below.
---
More from It's FOSS...