Linux Mint is one of the best Linux distributions out there. It officially comes with three editions — Cinnamon, MATE, and Xfce. In case you didn't know, it is based on Ubuntu with some enhancements or changes.
New Features in Linux Mint 20.1 "Ulyssa"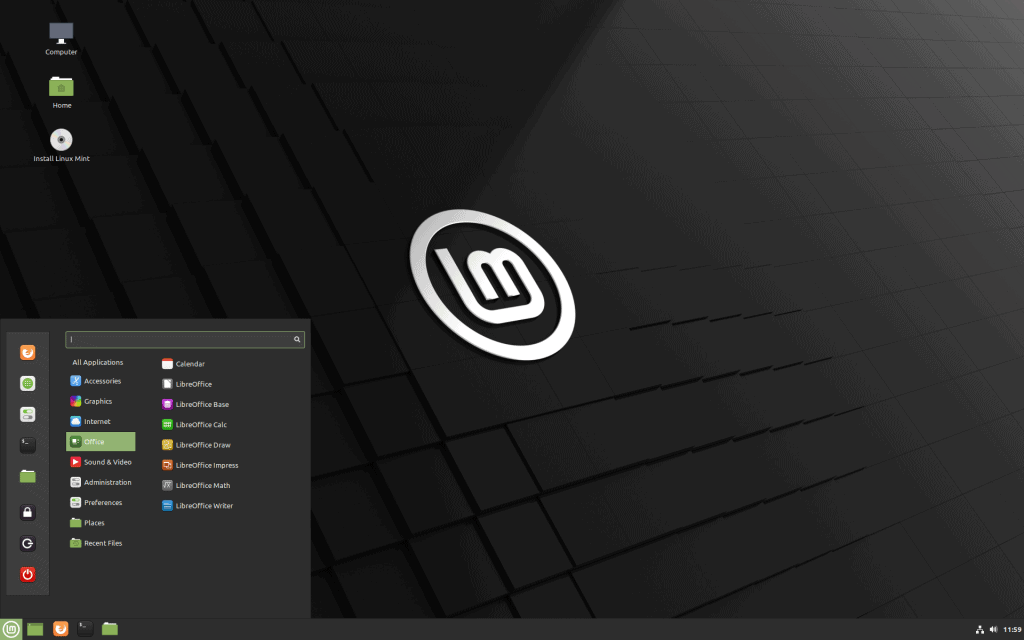 Linux Mint 20.1 is based on Ubuntu 20.04.1 and comes with Linux Kernel 5.4. This release includes many new features and apps. Let's take a look at them one by one:
1. New Desktop Environment Versions
The Cinnamon edition comes with the latest Cinnamon 4.8 desktop. And, it is an impressive upgrade. In case you're curious, take a look at what's new in Cinnamon 4.8:
You are getting 5% rendering improvement at 4K resolution and a faster JavaScript interpreter. Cinnamon is incomplete without Spices (Cinnamon Add-ons)! This update brings some core changes with Spices. That's why they will have automatic forward compatibility with better networking support.
Previously, search results in the application menu were sorted in lexicographical order. But with this release, it'll be sorted by relevance.
Till now you had the option to only suspend or hibernate your system. With the new Linux Mint 20.1, you can use Systemd's suspend-then-hibernate option too. This is an intelligent turn for power saving, it'll put your system in the suspend state for a while, then if there is no interrupt between that period, the system will hibernate itself.
The archive program nemo-fileroller is getting the Zstd compression. Previously nemo file manager did not support thumbnail for large files. With this release, thumbnails will be created for files up to 64 GB.
You can learn more about Cinnamon 4.8 in their monthly blog update (October, 2020).
For Xfce and MATE editions, they will come loaded with the same Xfce 4.14 and MATE 1.24 desktop as seen in Mint 20 "Ulyana".
In addition to the desktop environments, you get plenty of new features and additions as you read on.
2. Favorites For Files (Cinnamon Edition)
This is one of the most awaited features for me. After using Linux Mint Cinnamon edition for some days, I needed to access some files frequently than others. Most of the time I have to find them in the recently opened section and the rest of the time I have to find them by remembering their location!
The Cinnamon edition of Linux Mint 20.1 is finally a great relief for Cinnamon fans like me! Now there is a "Add to Favorites" option in the right-click context menu –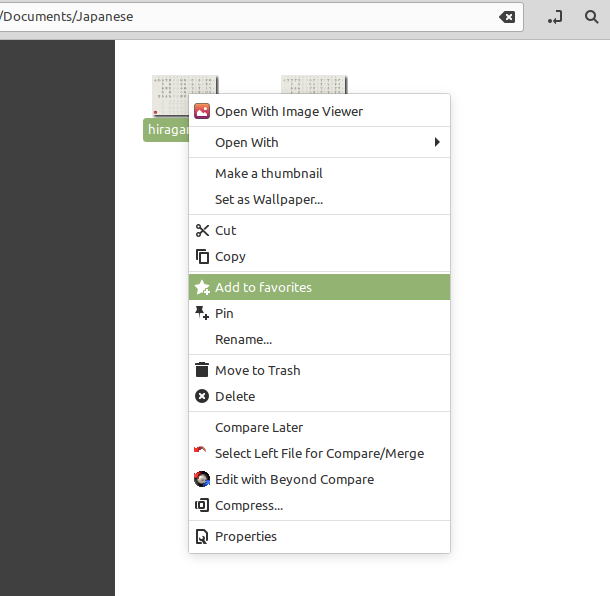 After adding files as Favorites a small star icon will appear on the right side of the panel, which is actually the favorites applet. By clicking it you can easily access all the files you added as favorites.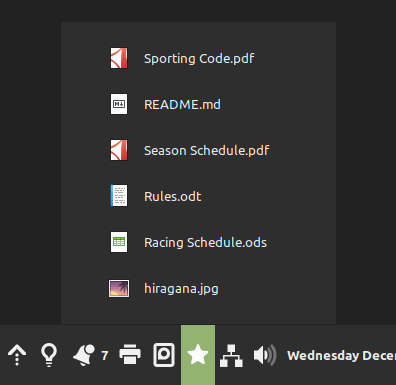 You can also find them at Favorites section in your application menu –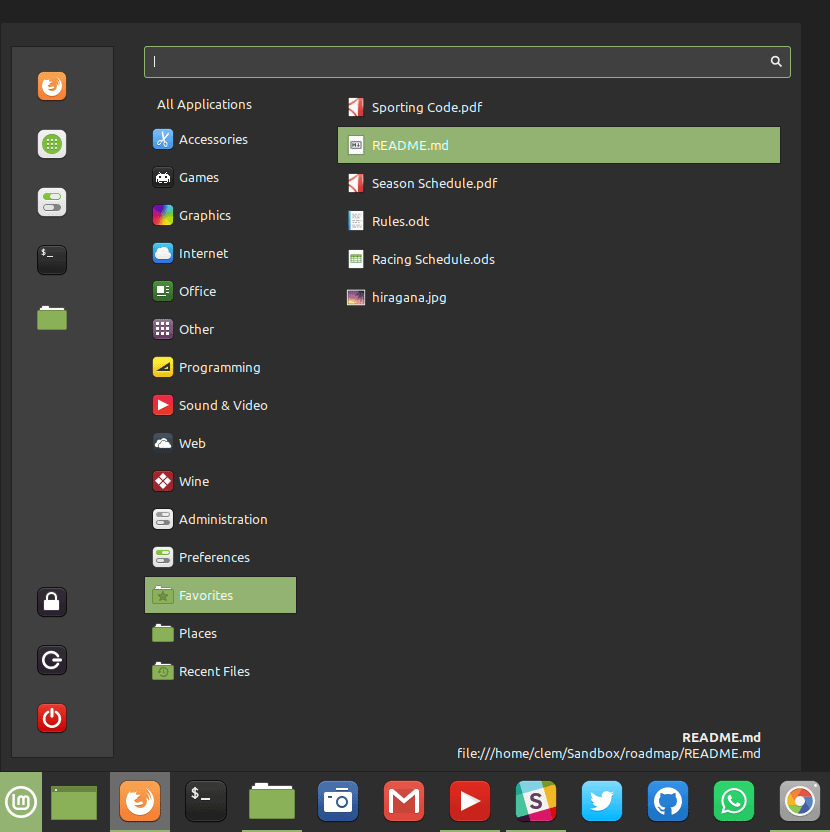 There is also a dedicated section in your file manager for accessing them –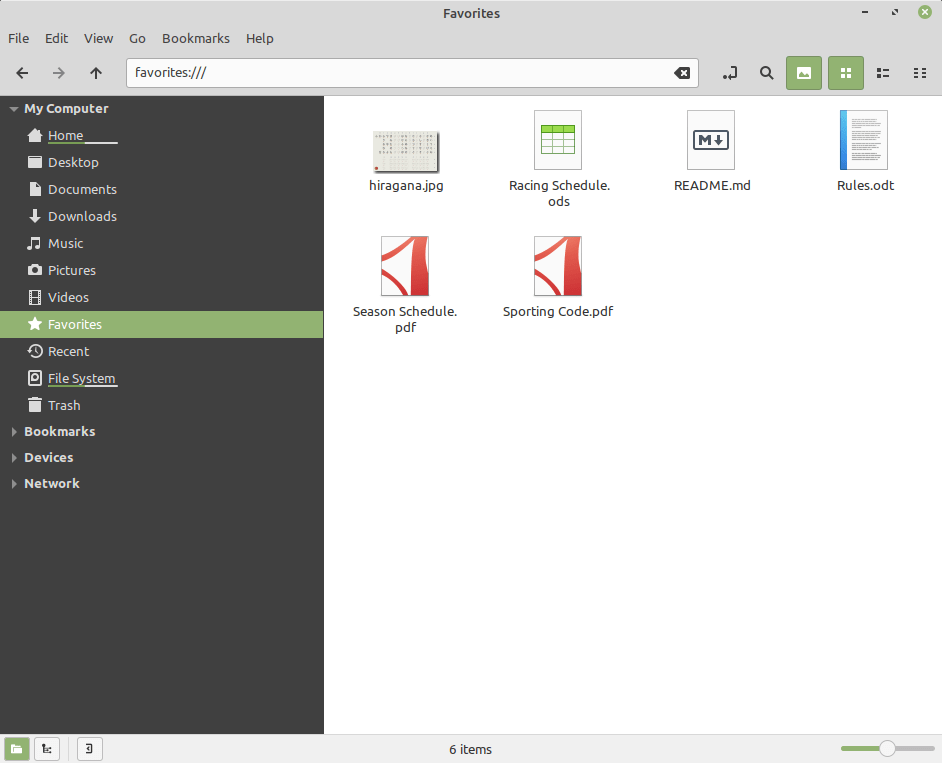 3. New Web App Manager
More and more tasks are being accomplished on the web rather than desktop applications. But, switching tabs are not that multitasking friendly like desktop apps. So, the Linux Mint devs took the multitasking feasibility seriously.
With Linux Mint 20.1 you can easily create desktop-like applications from a website. The new Web App manager is a blessing for those who are heavily multitasking dependent. You can even select which browser to use under the hood. This is how you can create a YouTube Web App –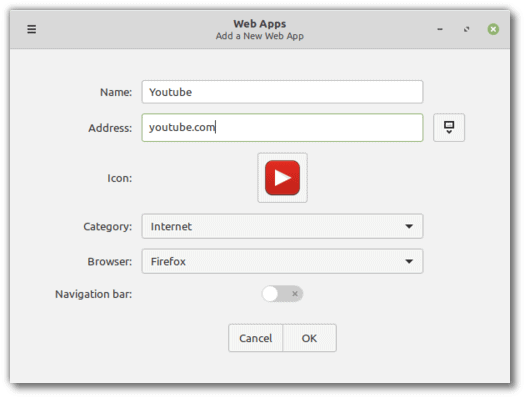 You can create any number of Web Apps as you need –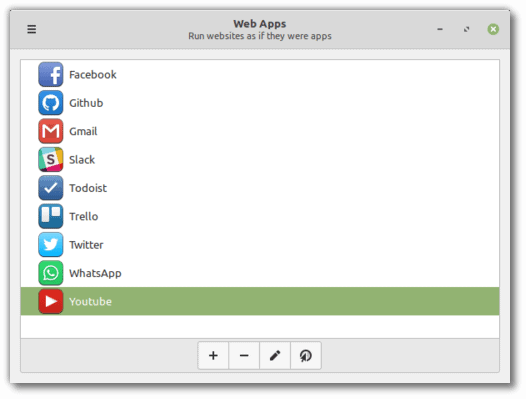 The Web App will behave like a desktop application. It has its own window, title, icon –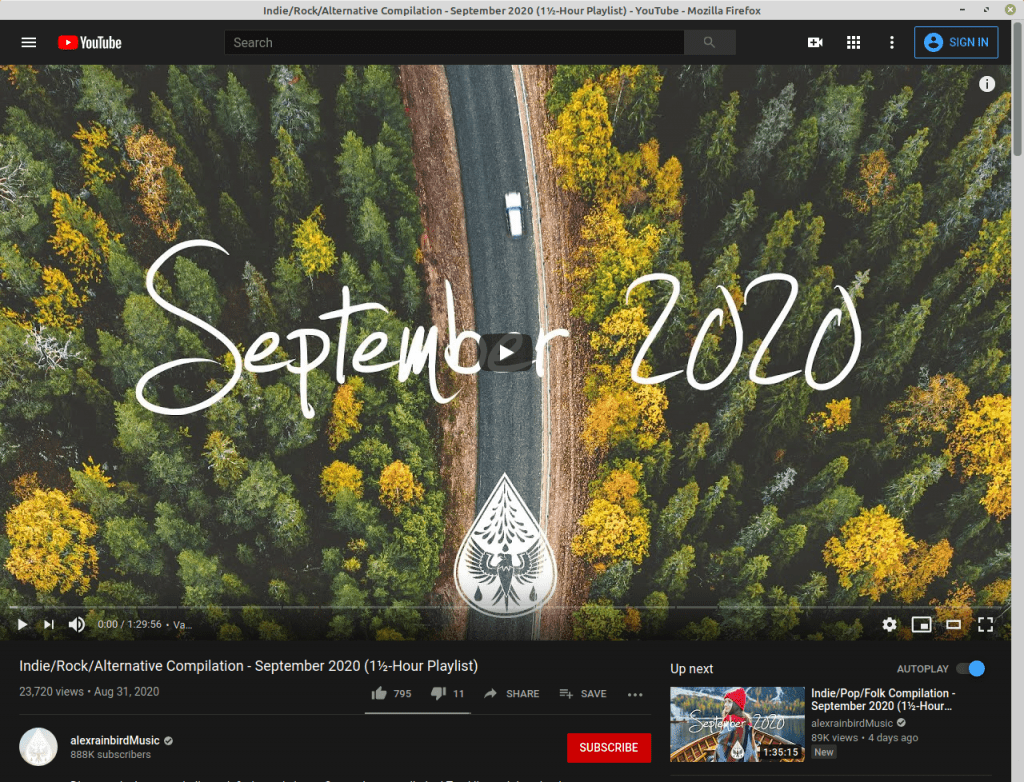 Alt-Tab selection between Apps and Web Apps are alike so, it's multitasking friendly –
You can even pin Web Apps to the panel just like desktop application for quick access –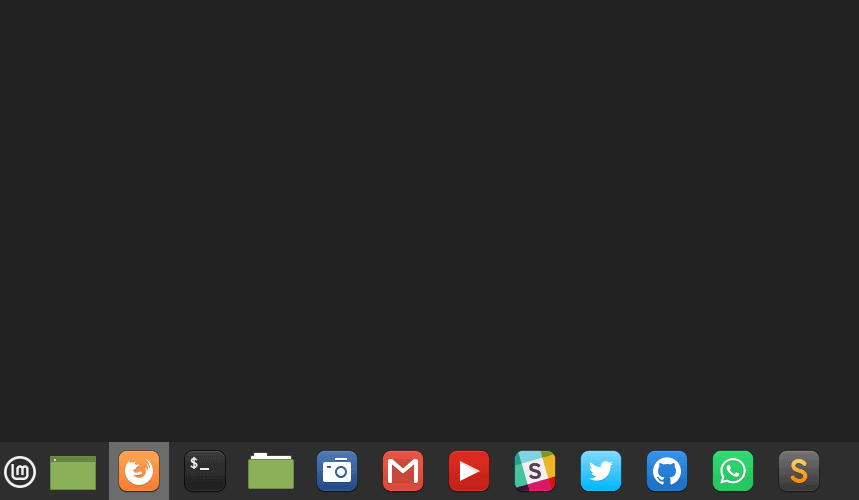 It also has an entry and a dedicated Web category in the application menu –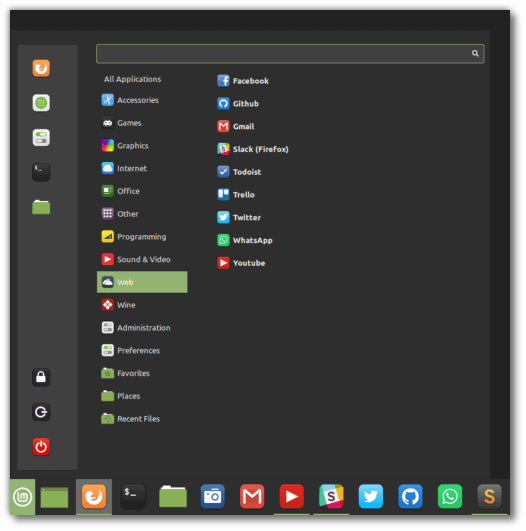 4. New IPTV Player, Hypnotix
IPTV is still a thing. People are watching IPTV using Kodi, Jellyfin, and many different free software. As we know Linux Mint is a complete OS with an office suite, media player, source editor, now they also brought an IPTV player out of the box.
Linux Mint 20.1 brought Hypnotix, which is an IPTV player using M3U playlists.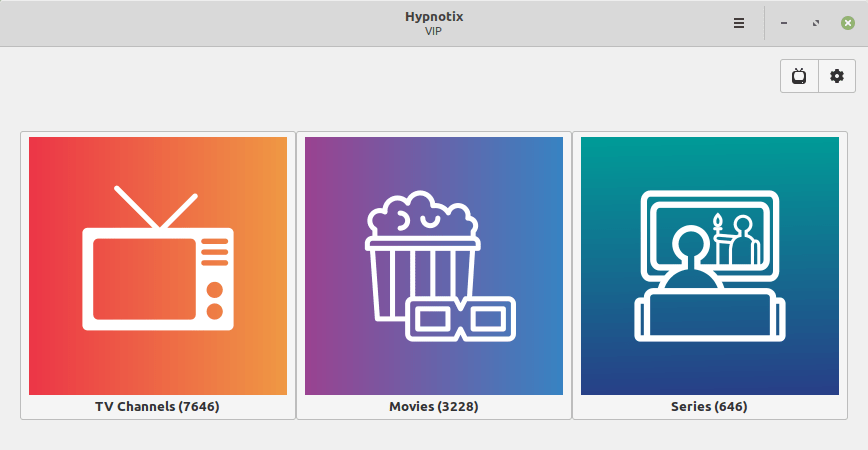 Now you can watch live TV channels from your desktop –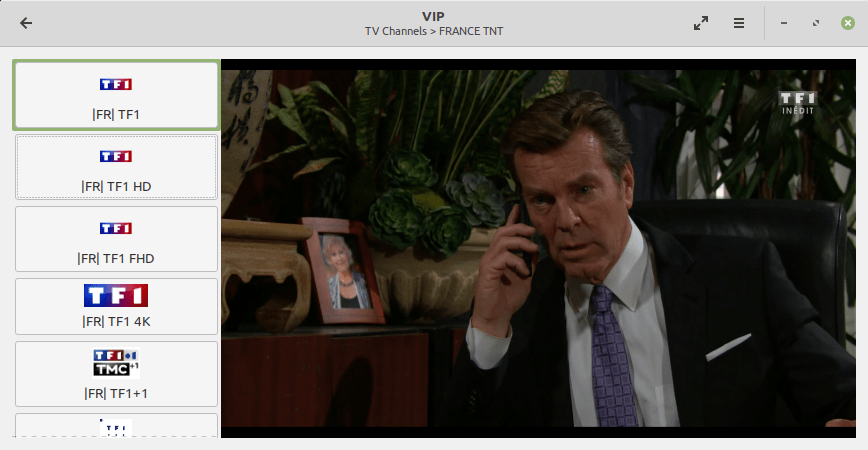 Also you can watch movies and TV series, if your IPTV provider has Video On Demand (VOD) –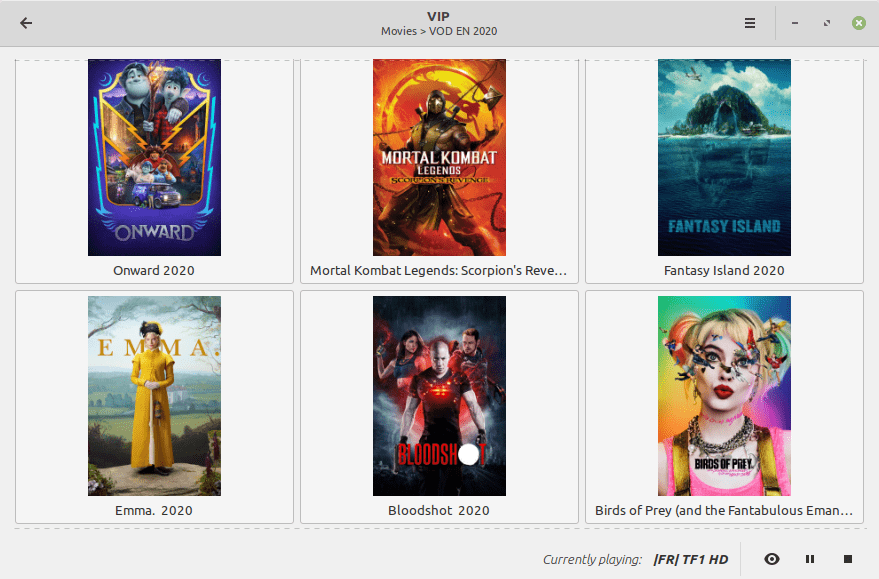 By default, Hypnotix ships with a free IPTV provider named Free-IPTV. They provide just freely and publicly available live TV channels. But, if your local ISP supports IPTV, you can just grab their M3U file and import it in Hypnotix. In this way, you can enjoy your local IPTV at low latency and better quality.
5. Improvements in Printing and Scanning
In Linux Mint 20, the distro was shipped with ippusbxd, implementation of Internet Printing Protocol over USB. It enabled driverless printing and scanning. But, by using IPP over USB drivers are bypassed and inhibited. Thus it turned out to be a disappointment and brought more problems than it solved.
That's why in Linux Mint 20.1, ippusbxd is removed and printing and scanning are working through drivers. But, packages for driverless printing such as ipp-usb and sane-airscan are available in the Linux Mint 20.1 repository. So that, you can try them out your printer and scanner drivers are not yet added to the kernel.
HPLIP is upgraded to version 3.20.11 for bringing the latest support for HP printers and scanners.
6. XApps Improvements
The clock format in Slick Greeter (Linux Mint Login Screen) is now customizable.
Xed can now automatically close brackets when it's used for editing the source file.
The behaviors of primary and secondary mouse wheels are now customizable in Xviewer.
Filter by rating is now possible using Pix.
7. Driver and Package Improvements
Hardware video acceleration in Celluloid is enabled by default. This leads to smoother playback, better performance, and reduced CPU usage on most computers.
The driver manager is now migrated to PackageKit. This will result in better dependency resolution and improved UI.
Projects like mintsystem and mintdrivers are now backported to earlier releases and contain their own translation.
Projects like cinnamon-control-center, cinnamon-settings-daemon, nemo-extensions are ported to the Meson build system.
Chromium is added to the repository.
The upload manager, mintupload, now features a better looking UI and a better drop zone.
8. System Improvements
Linux Mint 20.1 features a unified filesystem layout. This was adopted by Fedora from Fedora 17 and it'll make the root filesystem more clutter-free.
Compiz is no longer installed by default. It was causing instability on many systems.
9. New Backgrounds
Linux Mint 20.1 features a good collection of backgrounds from it's contributors –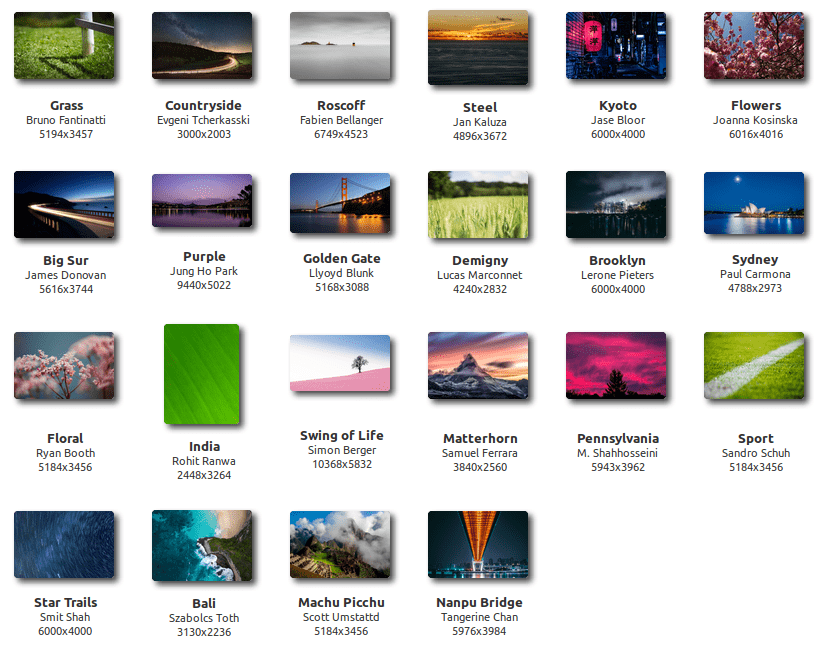 Getting Linux Mint 20.1
There is no obligation to upgrade to 20.1 and you may choose to stay with Mint 20.
If you are using Linux Mint 20, you can upgrade to 20.1 from your update manager . The process is really simple.
If you are using Mint 19, you should upgrade to Mint 20 first. The procedure to upgrade Mint version is here.
You can find the download link below and install it afresh:
Erratum: In over excitement, we published that Linux Mint 20.1 is released a day before the official release announcement. We apologize for that.
Do you use Linux Mint? What's your feel on the new version? Do you like the new features and would upgrade to 20.1?
---
More from It's FOSS...