Linux Mint 20.3 is just around the corner, and we are already getting to see some exciting new changes coming to it. As outlined in their November blog post, we will hopefully be seeing an updated version of MATE, a dark mode for XApps, and a brand-new app. Let's have a closer look at these changes!
Key Features in Linux Mint 20.3
Linux Mint brings numerous key improvements and additions, many of which we will be looking at here.
Among the most impactful upgrades in Linux Mint 20.3 is the inclusion of MATE 1.26. This is in contrast to the previous Mint 20.2 release, which included the older MATE 1.24. As a result, users of the MATE flavor now have access to many of the features introduced in that release. Some of these include:
Initial Wayland support
Significantly improved Pluma text editor
Engrampa can now open EPUB and encrypted RAR files
This is just a small glimpse at the improvements to the MATE spin of Linux Mint. But what about the changes that affect all the flavors?
Well, one change that will affect all flavors of Linux Mint (and maybe even some other distros) is the addition of a dark mode for XApps. For those unaware, XApps is not a set of apps built around the X windowing system, as I initially thought. Instead, it is an initiative started in 2016 aimed to create a single suite of GTK-based applications that worked across desktop environments.
The idea was to help reduce split resources within the community and streamline development efforts across desktop environments. Now, all the apps built with the XApp libraries now have support for dark mode! This includes the following apps:
Xed (text editor, based on Pluma)
Xviewer (image viewer, based on Eye of Gnome)
Xplayer (video player, based on Totem)
Xreader (document viewer, based on Atril)
Pix (photo organizer, based on gThumb)
Thanks to this addition, I'm sure many Mint users will be pleased to finally find a consistent and simple theme across their OS. That brings us to the last major addition to Linux Mint 20.3: the inclusion of a surprise app.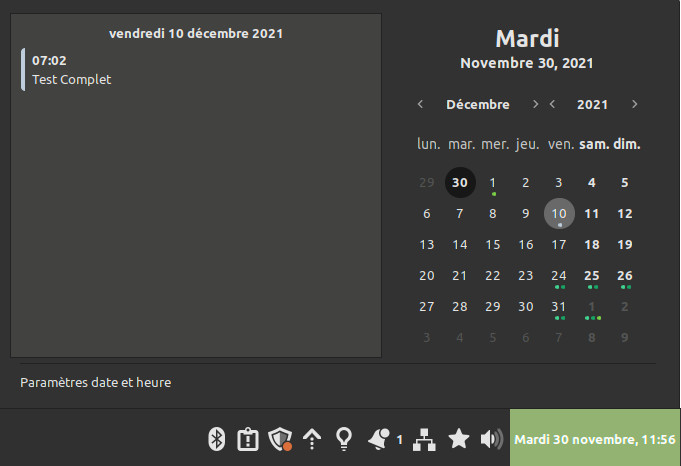 A Surprise App!
As the Mint team hinted at in their November blog post, they have been hard at work developing a new app. 'Thingy', first spotted on the Mint team's GitHub account, is a brand-new document organizer app made specifically for Linux Mint.
Although we don't have too many details to report on just yet, I expect that more details will be coming out over the coming weeks. In the meantime, feel free to try getting it running on your system from its GitHub page! Please note, it should be kept in mind that this app is still in beta (or alpha), and as such may not work as intended. Nevertheless, it is an exciting addition to an already packed update.
When is it Releasing?
With all the upgrades in this release, I'm sure that it will be well received. My favorite new feature is the new dark mode support for XApps, although once I have tried Thingy, that may change. When the first Linux Mint 20.3 beta lands on the 18th of December, I will definitely be one of those trying it out immediately.
The final release is doubtful to be before the year-end because of the holiday season. Will we get the gift of Mint 20.3 this Christmas? We'll have to wait and watch.
Are you excited about the changes to be introduced with Linux Mint 20.3? Let us know in the comments below!
---
More from It's FOSS...