Distribution Releases
Linux Mint 21.1 Arrives with a Ton of Visual Changes and Improvements
Linux Mint 21.1 comes with a new default theme and several other refinements.
Linux Mint 21 has received its first update as Linux Mint 21.1 "Vera." If you want to learn about Linux Mint 21 "Venessa," our official review should get you up to speed:
This release is similar to the usual point releases. However, it includes various changes to the look, feel, and features that could look subtle but will affect the user experience.
Let's take a look at the major highlights. We focus on Linux Mint's Cinnamon edition.
Linux Mint 21.1 Vera: What's New?
The release will continue to use the Linux 5.15 LTS kernel under the hood, based on Ubuntu 22.04 LTS.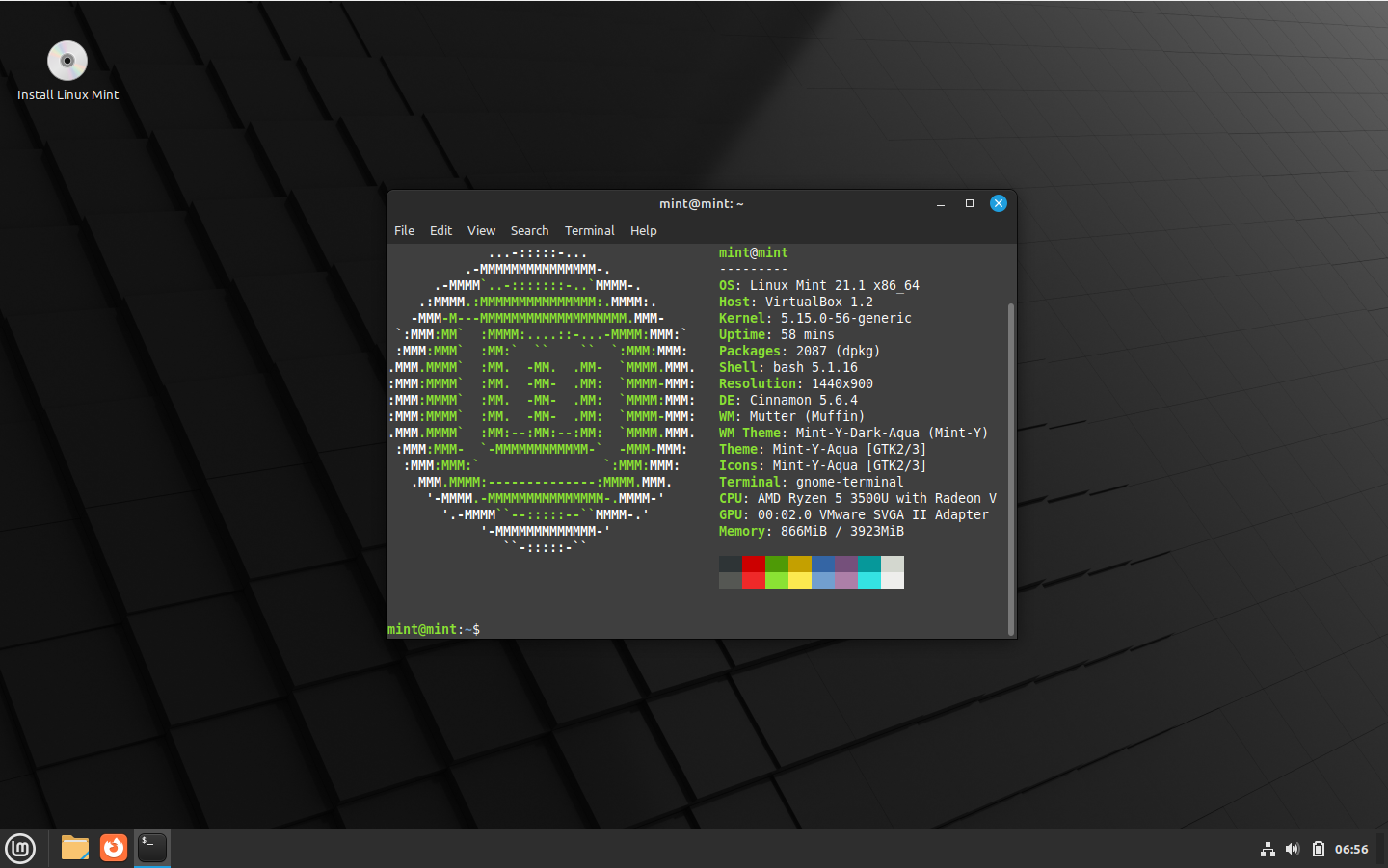 👀 A Refreshed User Interface
When you first boot into the desktop, you should quickly notice the new look of the cursor. It features the new Bibata theme by default.

The cursor icon theme inventory has new options like Yaru, Breeze, and GoogleDot along with the traditional DMZ theme.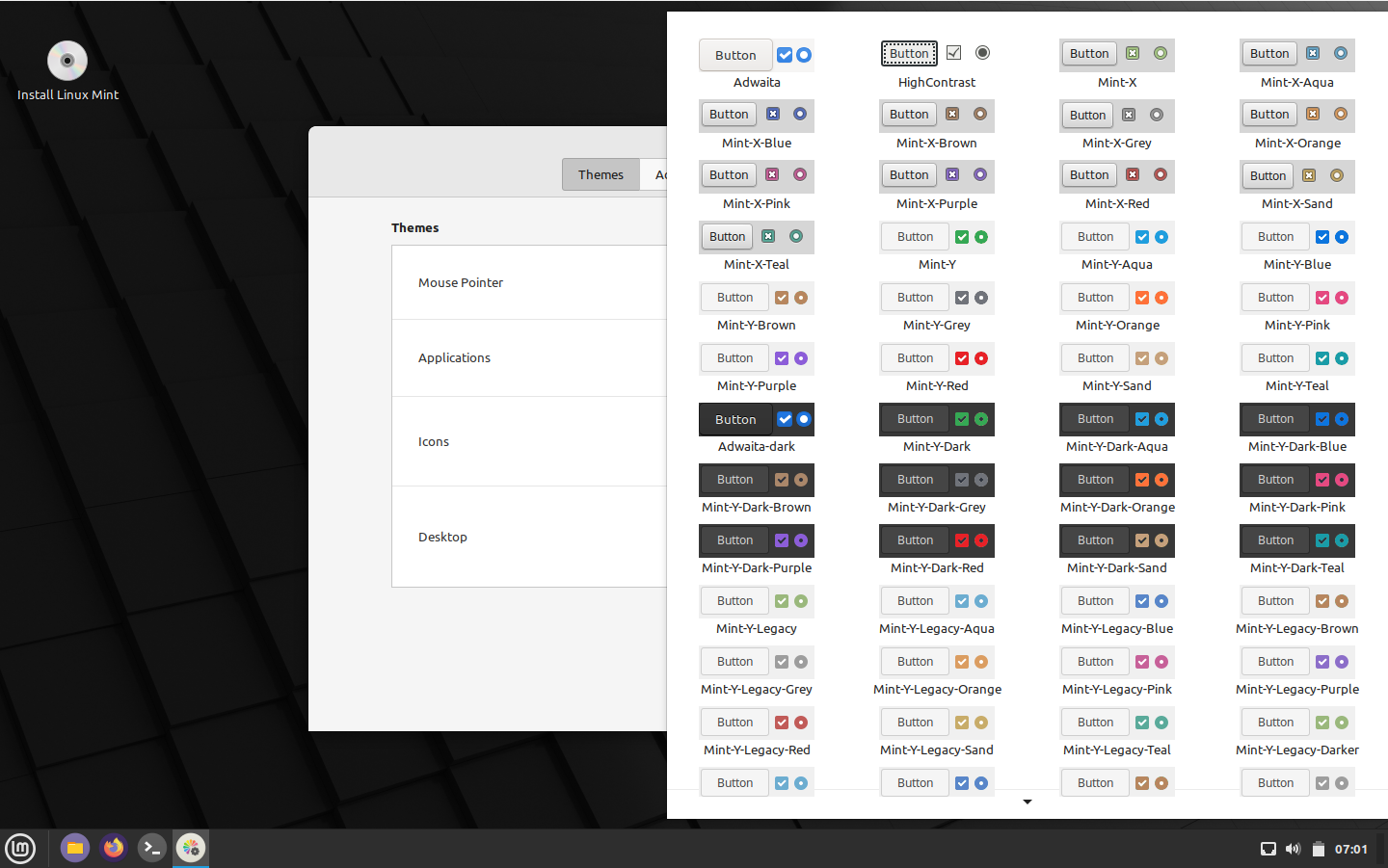 Users will also find a unique set of app icon themes to choose from in addition to the traditional Mint-X, Mint-Y, and Mint-Legacy themes. This includes Papirus, Breeze, Numix, and Yaru.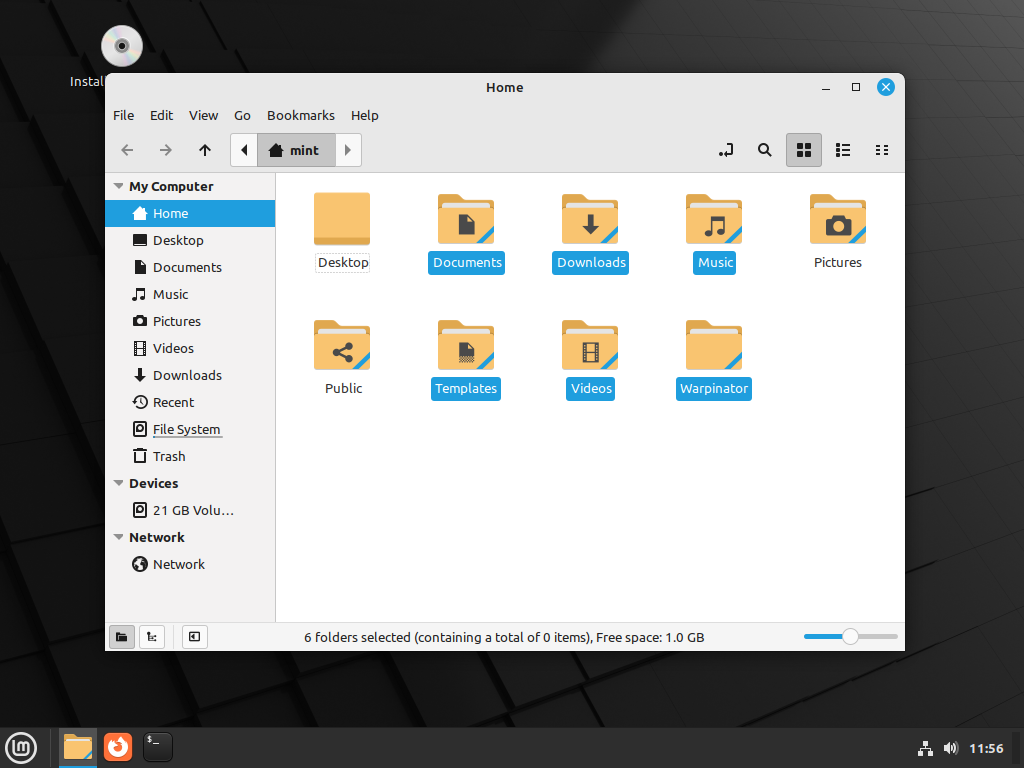 Another interesting thing you may notice is the default accent color isn't the traditional green anymore, and that's because the desktop theme is now switched to Aqua. The accent color library offers more vibrant colors and gives the desktop a clean and attractive look.    
For those who want the legacy look back, there exists a "Mint-Y-Legacy" option in the theme options.  
Moreover, the Computer, Home, Networks, and Trash icons previously visible on the desktop are removed by default and can be accessed in the file manager. The Home folder icon is displayed on the panel instead. If you want to return the old arrangement, you can do so by heading to the system preferences.
✨ Enhanced Drive Manager
The Drive Manager no longer requests a password when you launch it since it runs in user mode.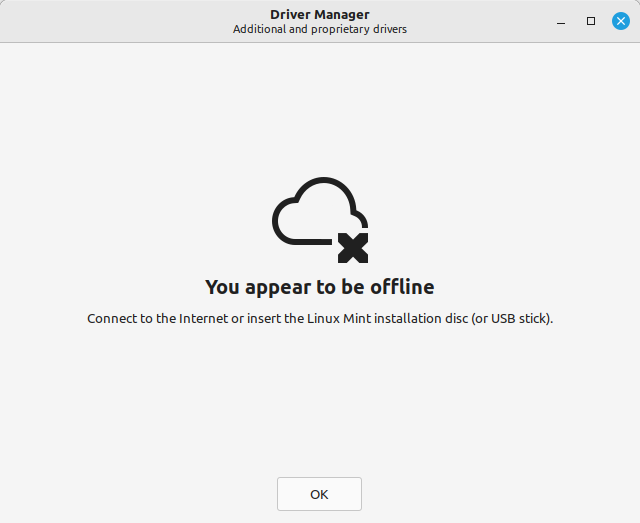 There are dedicated screens for offline connectivity and when a live USB is detected. You should also find the mounting of the live USB smoother than before.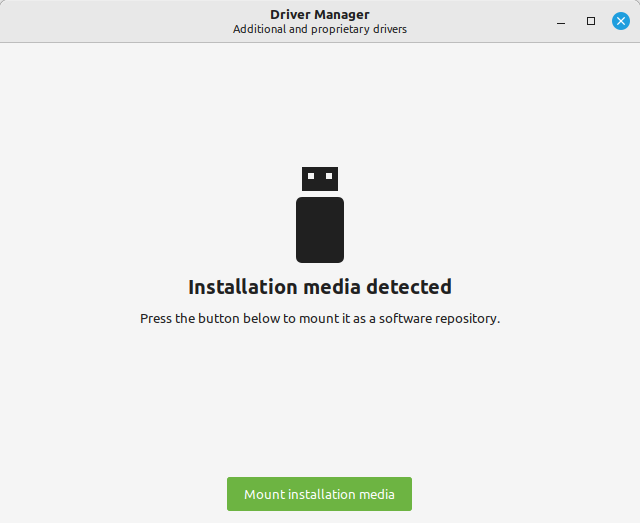 There have been a couple of fixes to it as well.
Packagekit now purges removed drivers and packages. This solves a commonly known issue where users want to switch between different versions of the NVIDIA driver.
Additionally, Debconf has been patched to address an issue for NVIDIA drivers when Secure Boot was enabled.
👨‍💻 Flatpak Integration and Software Manager Improvements
It is nice to see that both the Software Manager and Update Manager have received support for Flatpaks.
The procedure for installing and updating Flatpak applications is not very different and should be a breeze.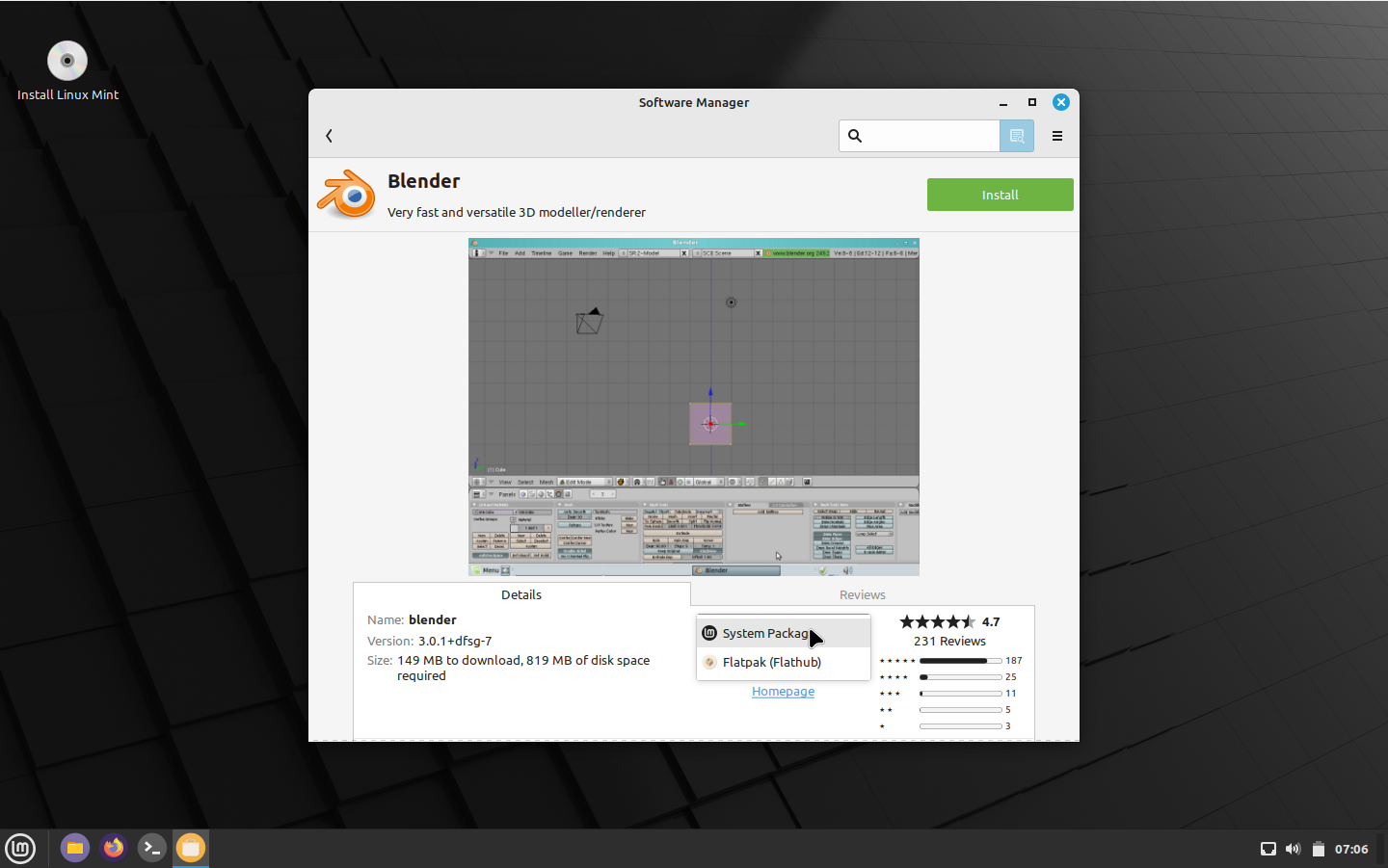 For instance, the Software Manager has been updated to help differentiate which version of an app, Flatpak, or system the user is looking at. There's also a drop-down box for switching between the system and Flatpak versions of an app.
Uninstalling Flatpak applications and shortcuts doesn't require a password anymore. The same applies when multiple operations are being performed.
🔨 Improvements for XApps
Users can now configure the login screen's cursor size and theme. Previously, these settings were set globally.
On the other hand, Warpinator gets better security while the WebApp Manager features additional settings when editing Web Apps, including private browsing and a navigation bar.
⭐ New ISO Verification Tool
In most cases, one wants to verify the integrity of a downloaded ISO image.
Thus to make things easier, you can do this by right-clicking on the ISO image and selecting "Verify." This opens up the ISO Verification tool, where you can fill in the necessary details for the verification process.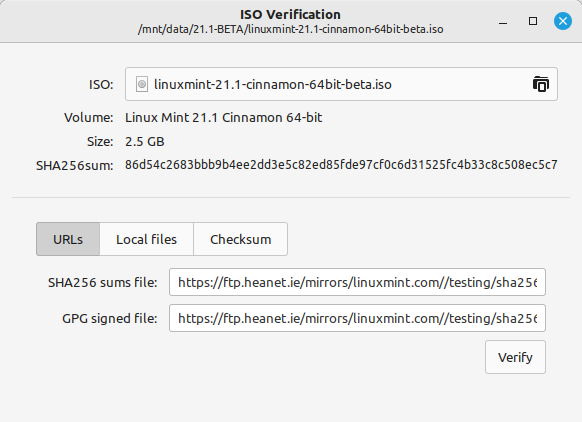 A cool thing to note is that the URLs to the SHA256sum and GPG files are filled in automatically for Linux Mint and Ubuntu ISO images.
🎨 Cinnamon 5.6 Desktop
Linux Mint's flagship desktop environment has received minor visual updates and changes.
On the desktop's panel, you will notice a thin separator between the home menu and the applications. Like Windows, a new corner bar applet has been added to the right-most corner, configurable, and supports innovative actions.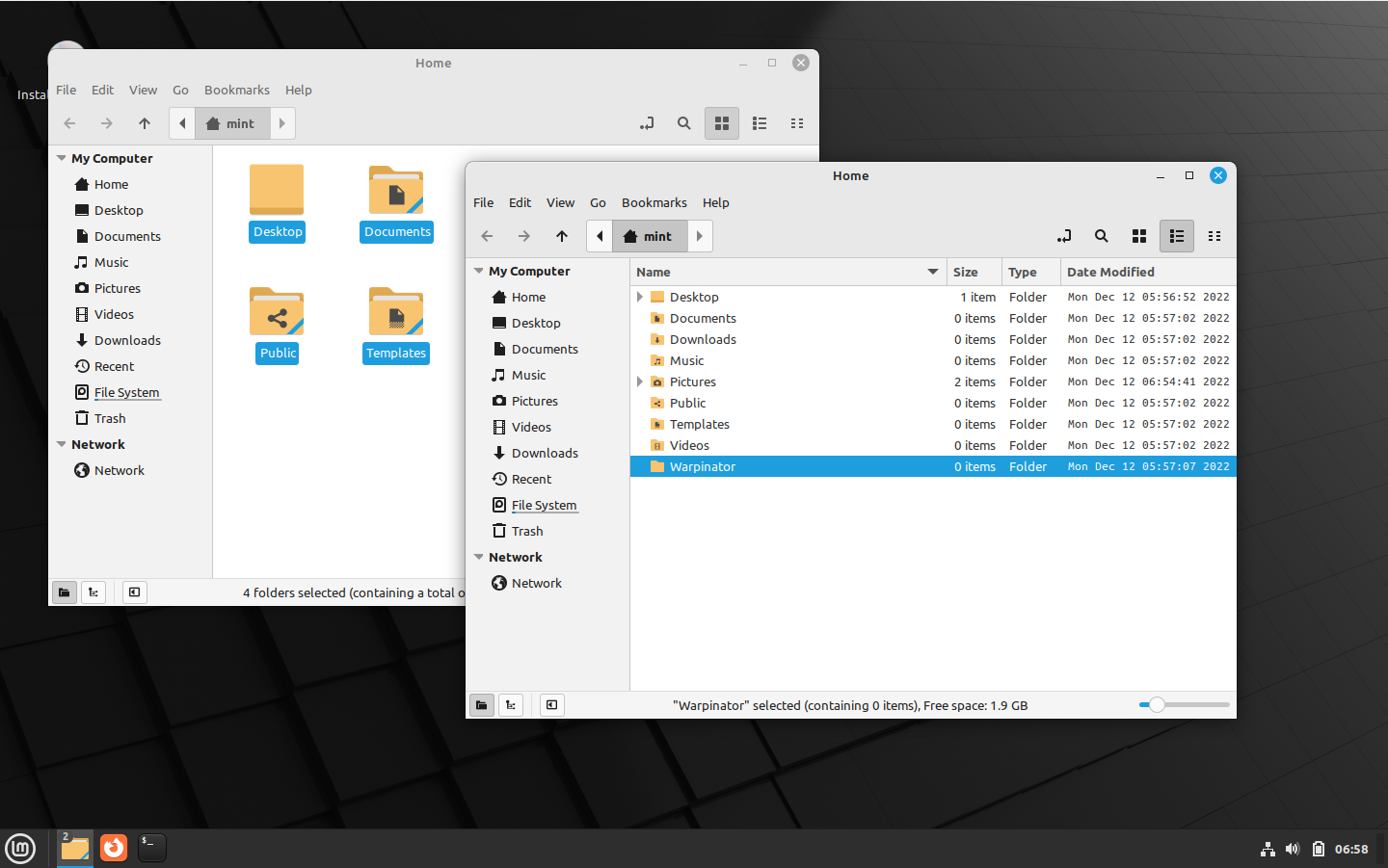 Coming to the visuals, Nemo - the default file manager - has undergone a few changes.
When selecting one or more items, only the name remains highlighted, while the icon doesn't.
The dates are now displayed in monospace fonts.
The path bar has also received some improvements.  
You can effortlessly access the Display Settings as its shortcut has been added to the desktop's context menu.
Related Read 📖
🛠️ Other Improvements
The other two desktop environments have been updated to MATE 1.26 and XFCE 4.16, respectively.
The artwork collection has also been expanded to include several cool wallpapers.
While we've only covered key highlights of this release, you can go through the official changelog for more details.
Getting Linux Mint 21.1
Existing Mint users should be notified and can easily upgrade to Mint 21.1 through the update manager.
Those looking for a fresh installation of Linux Mint can get the ISO from the official download page.
You can also get torrent links if you have slow or inconsistent internet.