Round Up
Linux Release Roundup #22.21: RHEL 9, KDE Plasma 5.25 Beta, Mesa 22.1, and More Releases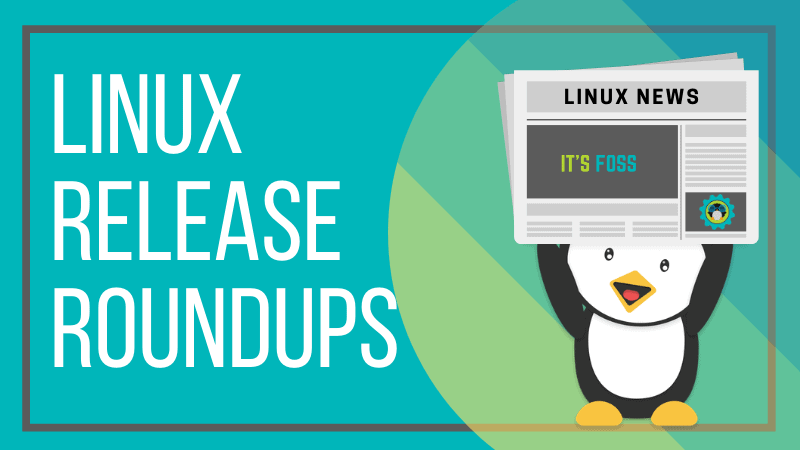 In the Linux Release Roundup series, we summarize the new distribution and application version releases in the past week. This keeps you informed of the latest developments in the Linux world.
Linux Kernel 5.18 Released
Linux Kernel 5.18 was released right on schedule without any last-minute delay. The kernel release introduces support for new hardware like Raspberry Pi Zero 2 W, and improvements to Razer and Apple Magic Keyboards.
You can learn more about it in our full coverage.
KDE Plasma 5.25 Beta
KDE Plasma 5.25 Beta has arrived for public testing. While we already have a list of features that you can expect with the release, you may want to wait for the full release to try it out if you want a stable experience.
ONLYOFFICE 7.1 Released
ONLYOFFICE 7.1 is an interesting release that adds compatibility for ARM devices along with a new PDF viewer.
As usual, you will find improvements to the word processor, spreadsheet editor, and presentation. Check it out in our full coverage.
Red Hat Enterprise Linux 9 Released
We missed listing this in our previous weekly roundup, so if you didn't know, RHEL 9 is the first major release built using CentOS Stream under IBM.
There are useful changes with the release that help enterprises. You can get the highlights in our coverage.
Mesa 22.1 Released
Mesa 22.1 (the open-source graphic stack) includes support for Intel's Achemist Discrete Graphics platform, along with new OpenGL and Vulkan extensions.
You should expect improvements for some major games like The Elden Ring, Ghostwire, and others. Take a look at the changelog for more information.