Update: Microsoft officially announced the general availability of Microsoft Edge for Linux. You should be able to download the browser (deb/rpm) directly on its official website.
Back in May, Microsoft kicked off the public beta testing of Microsoft Edge for Linux.
Now, right before the official announcement, the stable release was pushed to the official repos.

Note: Microsoft Edge is not an open-source browser but based on open-source components. We're covering this because it's available for Linux.
Microsoft Edge for Linux: What's There to Like?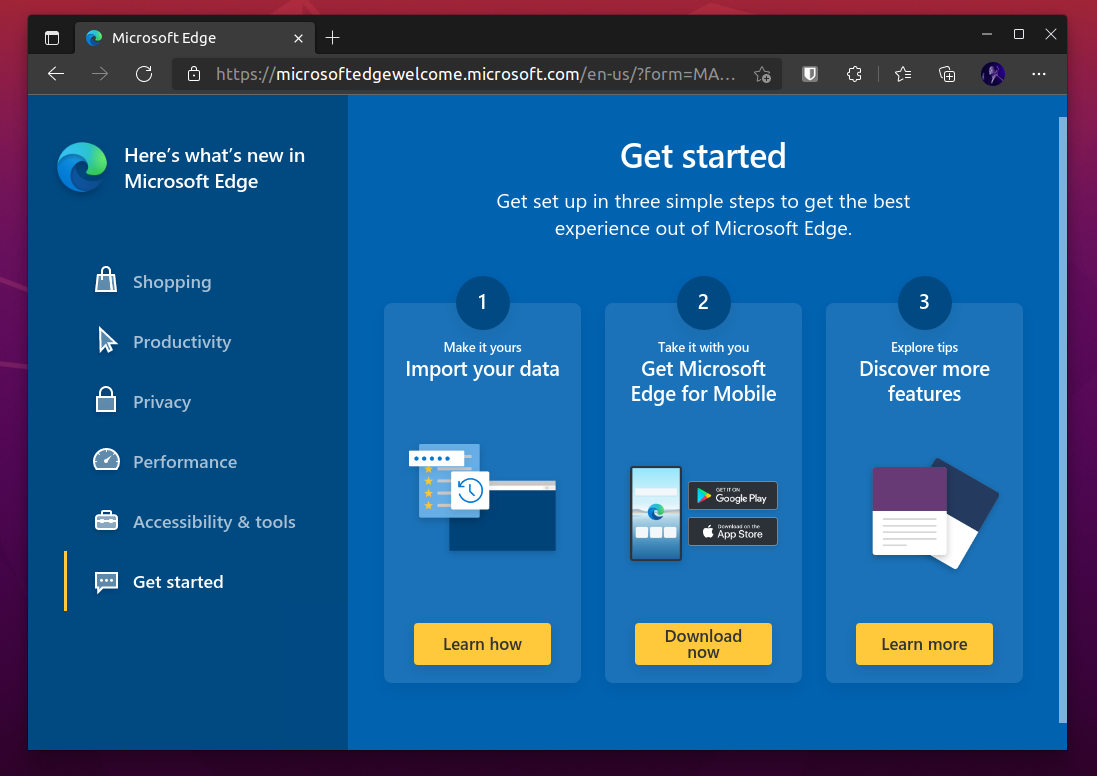 It is no surprise that Microsoft Edge is based on open-source Chromium. So, yes, it is just another Chromium-based browser for Linux.
However, when compared to Google Chrome, Microsoft Edge offers a good user experience and some extra functionalities that may come in handy for Windows users.
As per my experience on Windows 10, Microsoft Edge seems to offer better performance compared to Google Chrome, but I haven't compared any benchmarks for that matter.
So, would it be useful for Linux? Is there any reason that you should try it out?
Of course, if you do not prefer using Microsoft services, that is an entirely different story. But, overall, Microsoft Edge looks like a promising Chromium-based browser with some useful features.
Some of the key features available for Linux include:
Sleeping tabs (to save resources)
Vertical tabs
Collections
Tracking Prevention
While it also supports the family safety option when configured with your Microsoft account, not every feature is available for Linux.
Moreover, I did not find the "Kids Mode" for Linux, which can come in handy.
And, if you use other desktop platforms along with Linux, Microsoft Edge can be a good pick for cross-platform adventure.
If you want to try it only for Linux, you may want to compare it with other browsers before you conclude with a decision.
Download Microsoft Edge for Linux
Wondering about installing Microsoft Edge browser on Linux? Even though the official site for Microsoft Edge does not reflect the option for Linux, you can find it in their official repositories.
Both DEB/RPM packages are available. You can find the packages using the link below.
Original Report Via: Sophos
---
More from It's FOSS...