Whether you shop online or check your social media, internet privacy is something that you should seriously consider. One popular way to protect your privacy or overcome unnecessary restrictions is to use a Virtual Private Network (VPN).
Not just for the sake of it, but you should also be aware of your VPN provider's credibility. Taking these into account, Mozilla released their open-source VPN browser extension last year. However, the service wasn't available for Linux and Mac users.
Recently, Mozilla made their VPN available for Linux and Mac users. Of course, it is not yet available for everyone across the globe, so you might want to check some other VPN services that are available for Linux users as well.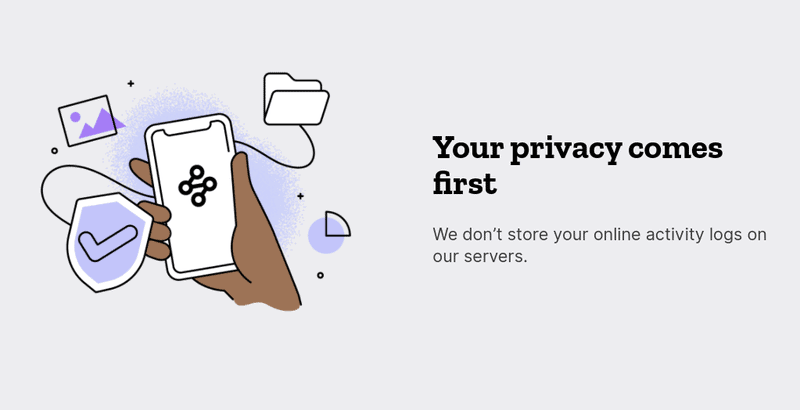 The VPN service has been around for a while now. It launched in beta back on September 10, 2019, and was officially launched on July 15, 2020. The subscription-based service VPN was available on Windows, Android, and iOS until now.
Mozilla VPN Service: Overview
Mozilla VPN service is currently available to users in the US, UK, Canada, New Zealand, Singapore, and Malaysia.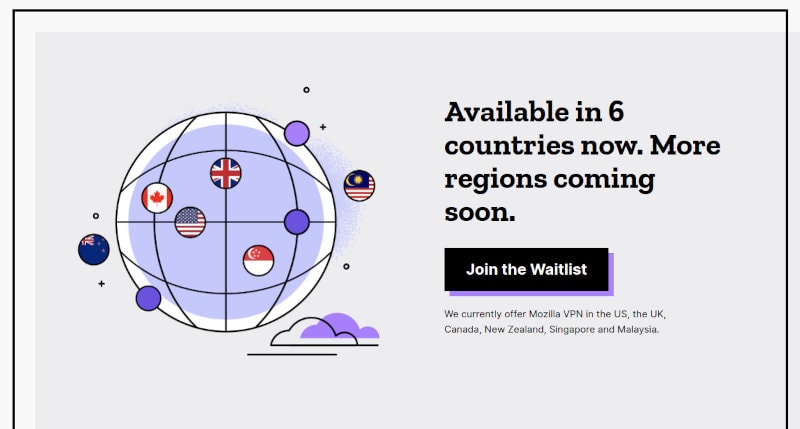 The VPN clients are compatible with Windows 10, Mac, Android, iOS, and Linux (Ubuntu-only).
And, you can get started for US$4.99 per month, Mozilla provides:
Device-level encryption
280+ servers in 30+ countries
No bandwidth restrictions
No logging of your network activity
Connect up to 5 devices
There is also an option to get refund. You can get your money back within 30-days of subscription.
Mozilla VPN is currently available only in the US, the UK, Canada, New Zealand, Singapore and Malaysia. If you don't reside in one of these countries, you can either wait or opt for some other Linux VPNs like Swiss-based ProtonVPN.
Get Mozilla VPN Service
Mozilla's Data Privacy Principles assures that it won't log, track, or share any of your network activity other than the most minimal data required to keep the VPN running.
To provide the VPN service, Mozilla has partnered with Mullvad, which uses the WireGuard protocol to provide their service. WireGuard is a free and open-source communication protocol that implements a simple and fast VPN that uses state-of-the-art cryptography. Not to forget, the support has been added in Linux with Kernel version 5.6.
You can either start using Mozilla VPN now or join the waitlist depending on where you live. To know more about Mozilla VPN, click the link below.
Have you used Mozilla or any other similar VPN services before? What do you think about them? Let me know your thoughts in the comments below.
---
More from It's FOSS...