Fedora Kinoite is a variant of the Fedora KDE spin that has an immutable design. It is primarily aimed towards running containerized applications and to do container-based software development.
Now, two new unofficial variants Kinoite Nightly and Kinoite Beta have landed that feature a mix of different KDE packages.
These were launched to provide a hassle-free testing experience for everyone, without them having to package, compile or even have prior development knowledge.
Unofficial Fedora Kinoite Nightly and Beta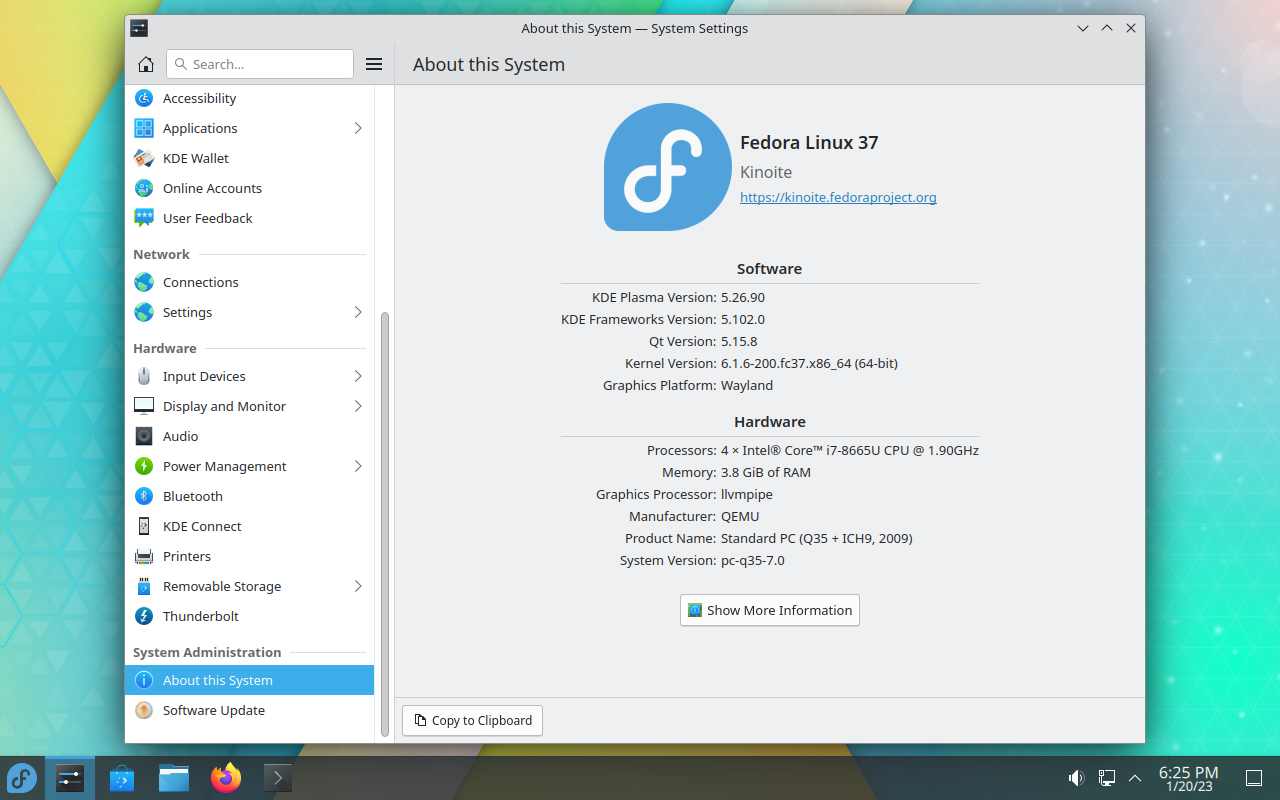 What is Kinoite Nightly?: This release consists of nightly packages of KDE software (Plasma and core apps) on top of a latest stable build of Fedora.
It will be built daily with new updates, similar to daily builds, and a potential alternative to KDE Neon dev/unstable edition.
What is Kinoite Beta?: This release will also be based on a stable build of Fedora. But, with beta packages of KDE Plasma and its apps.
Compared to the Nightly build, the beta variant will be built and made available only when there is an ongoing KDE Plasma Beta testing phase.
How to Try It
Before you start, remember that these are all pre-release software that might contain plenty of bugs. Only use these after you have backed up all of your existing data.
Both of these builds have been made available via a repo on Quay.io.
As no installation ISOs or pre-installed images are available, you must follow a few steps to use these builds.
Ensure that you have the latest Fedora Kinoite release installed.
Update your system to the latest version by executing the following command and reboot:
$ sudo rpm-ostree update --reboot
3. Pin the current deployment, so that you can roll back to it if something goes wrong:
$ sudo ostree admin pin 0
4. Now, it is time to choose between Kinoite Knightly or Kinoite Beta:
# For Kinoite Nightly
$ sudo rpm-ostree rebase --reboot \
    ostree-unverified-registry:quay.io/fedora-ostree-desktops/kinoite-nightly

# For Kinoite Beta
$ sudo rpm-ostree rebase --reboot \
    ostree-unverified-registry:quay.io/fedora-ostree-desktops/kinoite-beta
5. Start using the build and begin testing!
If you want to test a particular build version, you might want to explore more technical details in the announcement post.
---
More from It's FOSS...