NewsFlash is a neat program that allows you to follow your favorite news sites and blogs. As a spiritual successor to the now defunct FeedReader, it integrates well with many existing web-based RSS readers (like Inoreader and Feedly), and also has support for local feeds.
Not to forget, NewsFlash is one of the best feed reader apps for Linux desktop.
With NewsFlash 3.0 upgrade, there are many important improvements to the app.
🆕 NewsFlash 3.0: What's New?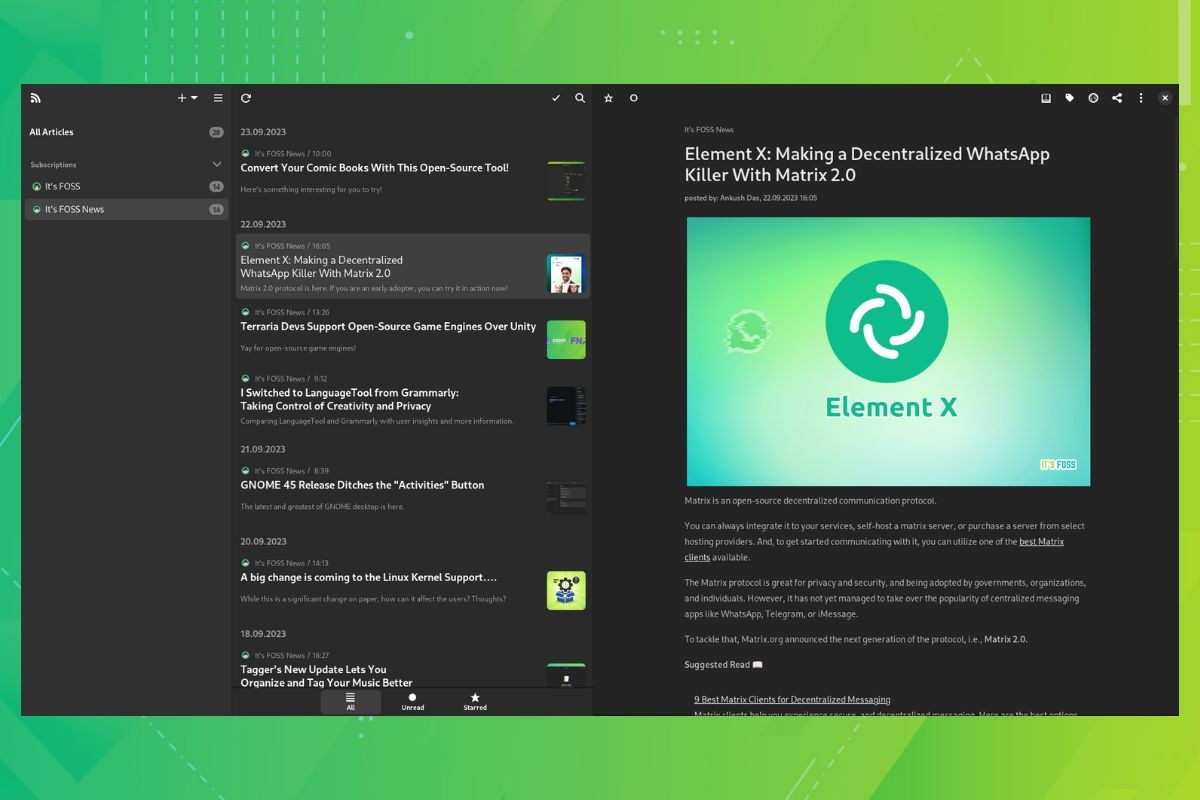 NewsFlash features a tweaked interface layout with the use of libadwaita 1.4's 'split views' and 'toolbar views'.
This has resulted in a borderless header bar, with 3 columns slightly differing in appearance. The re-sizing behavior has also improved for the sidebar and article list.
Similarly, the article list has been improved with the use of GTK 4.12's 'listview' sections, and the articles are now grouped by day/date.
However, those are not the only highlights of this release, here are some notable ones:
Better Performance
Improved Thumbnails
Drag and Drop Functionality
Image Viewer
Better Performance
NewsFlash 3.0 is a lot faster now, thanks to the implementation of the Tokio runtime, this has allowed for asynchronous processing on a single Tokio runtime instance.
In simple words, the app is snappier, as it handles requests in a more optimized manner. So, actions like syncing, marking articles as read, and scraping full article content are now much faster.
Improved Thumbnails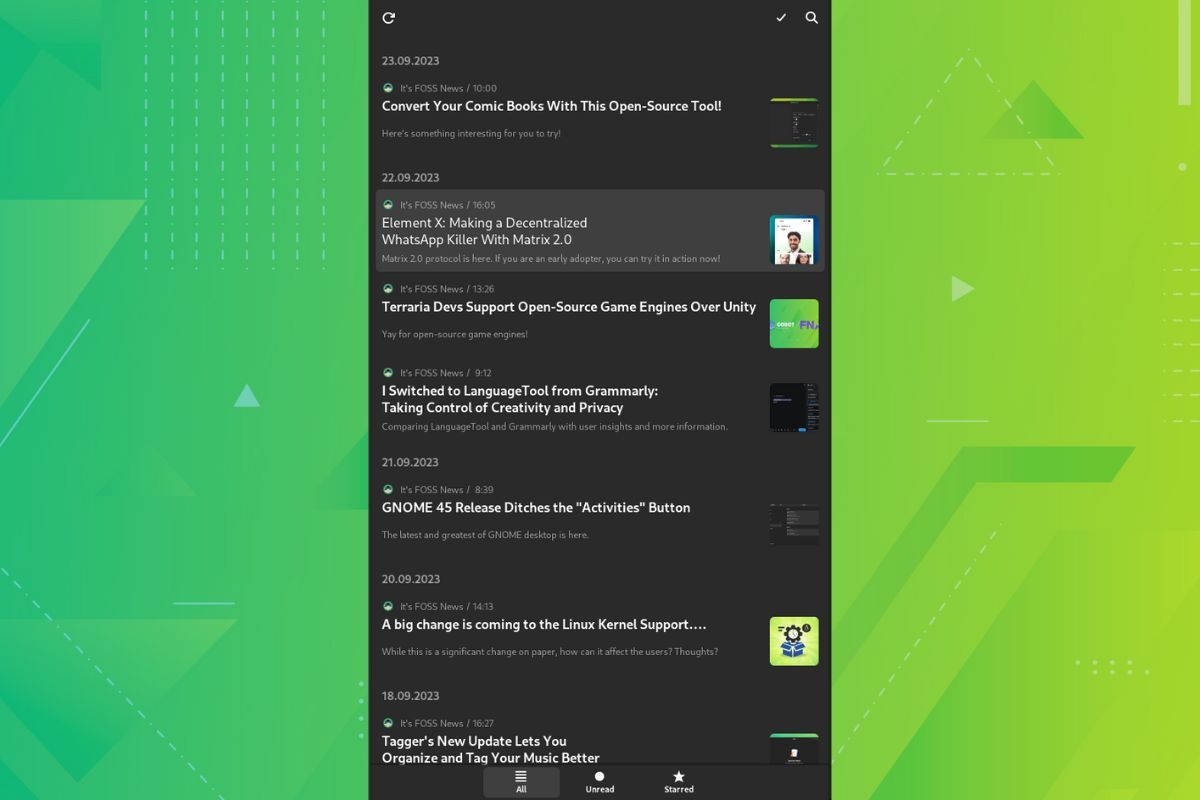 A heuristic process has been added to NewsFlash that now handles the generation of thumbnails from the articles on the feed.
It is supposed to gather a "relevant" image from the article's HTML code, and use that as a thumbnail.
However, as you can see with our Element X news article, it grabbed an image from within the article, instead of getting the featured image. This should get better with future updates.
Suggested Read 📖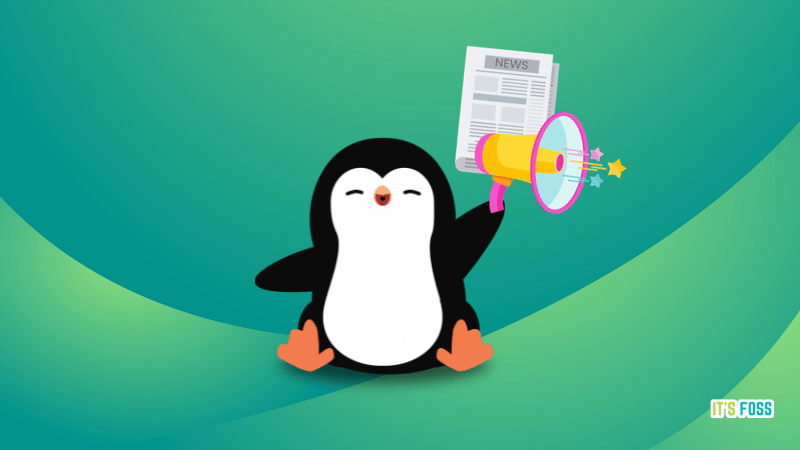 Drag and Drop Functionality
You can now drag/drop elements on the sidebar to move a feed from one category to another and reorder the list.
Image Viewer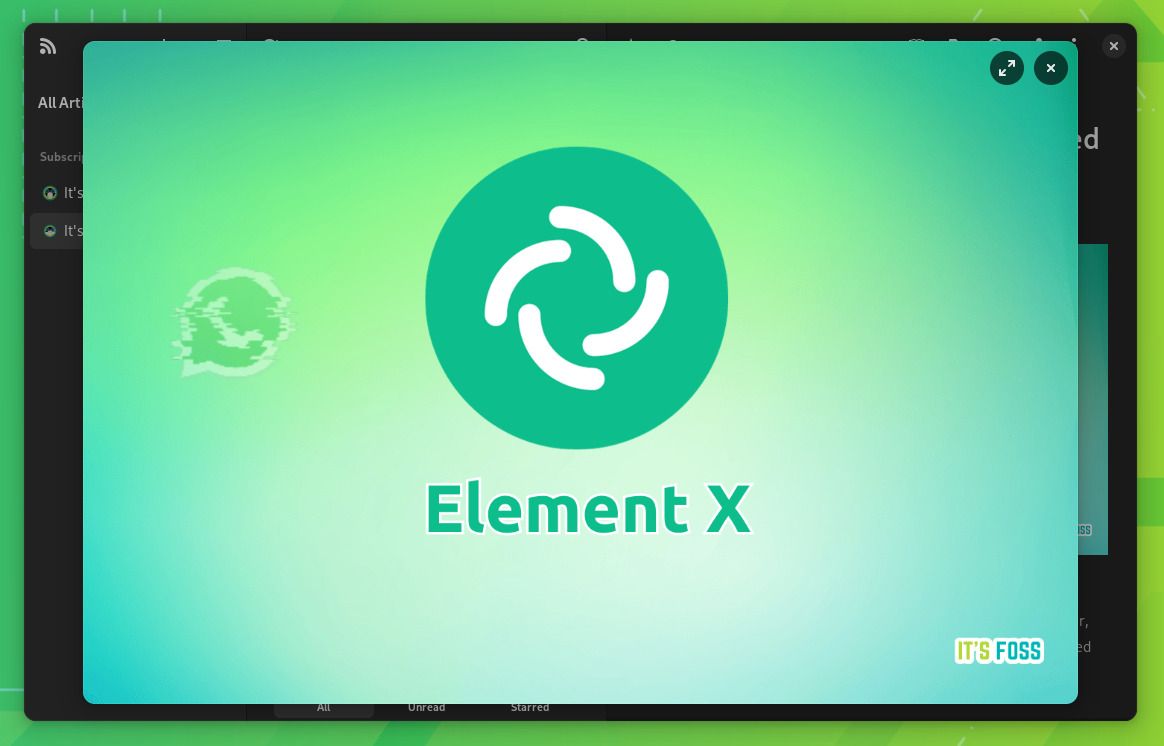 With NewsFlash 3.0 you can now click on images in an article to view them in a dedicated image viewing window. The same is used to display image attachments of articles.
🛠️ Other Changes and Improvements
As for the other changes, here are some technical refinements:
Added support for Commafeed.
Subscribing to feed on mobile has been improved.
NewsFlash now remembers the window state on app restart.
The "edit" dialog has been improved with better support for special characters and symbols.
You can go through the official blog post by the developer to explore some technical details for this release.
📥 Download NewsFlash 3.0
You can head over to the Flathub store to grab the latest release of NewsFlash.
It is also available as a Snap. But, at the time of writing, it was not updated to the latest version.
💬 Have you tried NewsFlash before? What feed reader do you prefer to use? Share your thoughts in the comments below.
---
More from It's FOSS...