The Nextcloud team recently unveiled the details and general availability of Nextcloud Hub 21. In case you didn't know, the Nextcloud Hub is an open-source collaboration platform as a replacement to other proprietary solutions.
Even the team at It's FOSS utilizes Nextcloud. You can learn more about Nextcloud in one of our previous articles.
This is their latest offering and the first major release of 2021 with claims of up to ten times better performance and a host of new features.
What's New?
Nextcloud Hub 21 brings in a lot of important new features and performance gains. Let's go through what is on offer with this release.
A New Whiteboard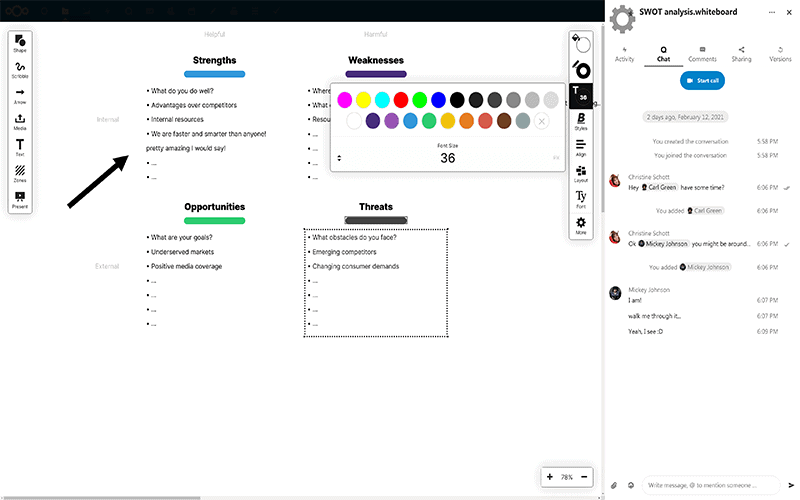 Nextcloud Hub 21 features a Whiteboard extension that allows multiple users to draw, attach images, take notes and write text in the same space in real-time. The files created with Whiteboard are saved with the other files and can be shared with others.
Now, users also have the ability to present a Whiteboard to other participants in a call, focus on a specific part of the whiteboard and more.
Nextcloud was able to achieve this in collaboration with Spacedeck, an open-source, browser-based collaborative Whiteboard application.
Document Templates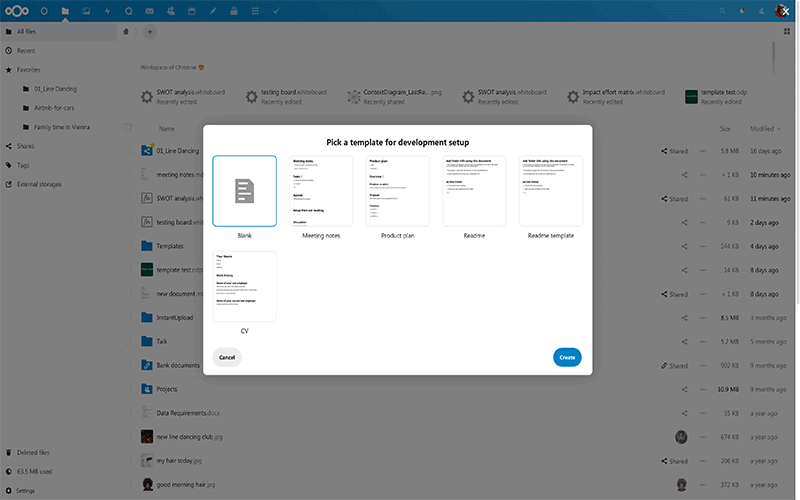 With the new update, new document templates have been added. These are a set of pre-configured templates that a user can use to create frequently used documents quickly.
Many templates are being offered that include – meeting notes, invoices and bills. This feature works with text documents, spreadsheets and slides. The user also has the freedom to create custom templates.
Author Colors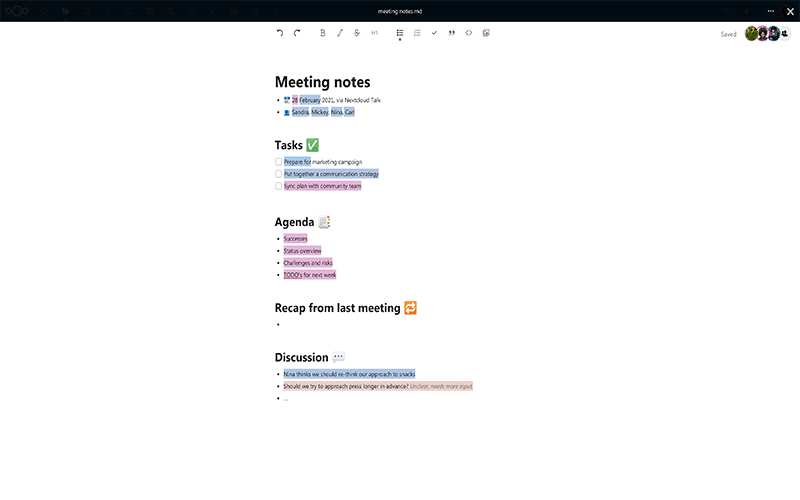 This feature makes it very easy to track which user wrote what, in a session. A different color is assigned to each user and the text written by them is highlighted accordingly. It remains visible until the document is closed.
Major Updates To Nextcloud Talk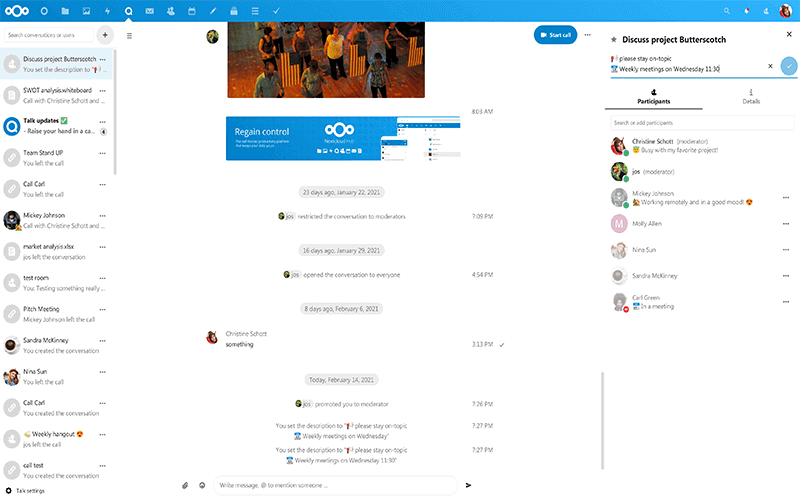 Nextcloud Talk is the main component of the whole package that enables features such as text chat and video calls. And, with the new update, a host of new features have been added to it.
Some of the major feature additions include a message status indicator for checking message delivery status, a raise hand option that enables a user to get attention during a call, a push to talk option during calls, group description for group conversations and many other improvements.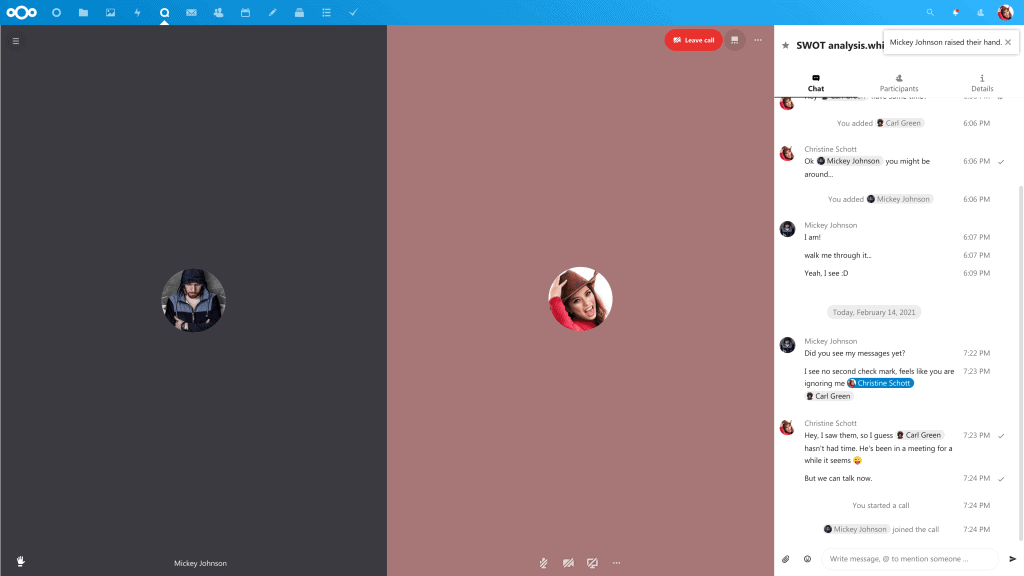 Other Improvements
Other notable updates include – compatibility with PHP 8 and dropping support for PHP 7.2, an optional component to enable enhanced back-end performance for Nextcloud Files that reduces server load and increases the overall performance, various bug fixes and security improvements.
For more information about the changes and additions in Nextcloud Hub 21, you can read the official announcement.
Get Nextcloud Hub 21
Nextcloud Hub 21 is available for download from their official website.
For existing users, the updater will show a notification when the update is available to install. As the update is being rolled out gradually, it may take some time to appear.
If you are a new user, you can follow the official documentation for more information regarding Nextcloud Hub.
---
More from It's FOSS...