OBS Studio is an incredibly popular free and open-source cross-platform streaming and recording program.
You can find the latest OBS Studio version for Linux by using the Flatpak package or Snap.
Now, it looks like you will be able to finally run it as a native Wayland application in the next release (OBS Studio 27.0).
OBS Studio 27 to Add Wayland Support
I spotted this on a blog post by a core member of the Brazilian GNOME community, Georges Stavracas who also happens to be the one whose pull requests landed just before OBS Studio 27 release milestone.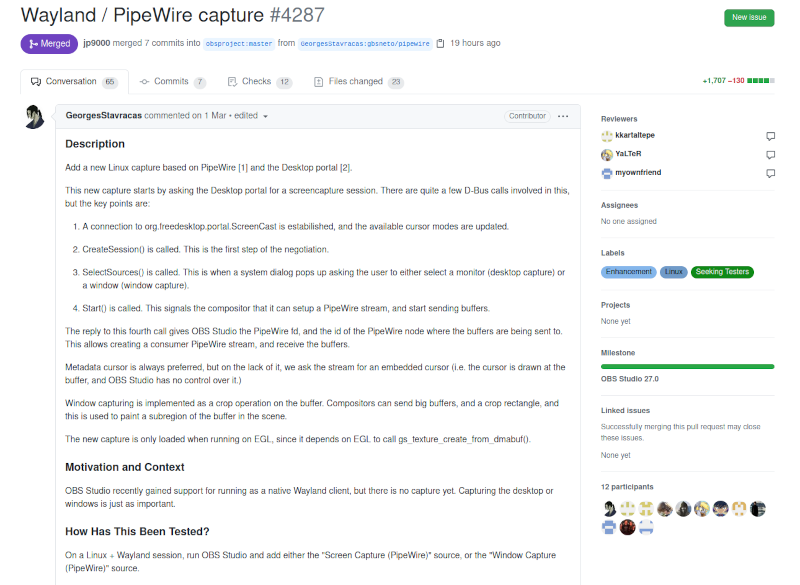 This work was primarily tested with OBS Studio's Flatpak package I believe, but theoretically, it should also work for other container frameworks.
You can explore the closed issues if you're curious to know more about the pull requests and commits.
Here's what he had to mention in his blog post:
Making OBS Studio work on Wayland was a long road indeed, but fortunately other contributors attempted to do it before I did, and my pull requests were entirely based on their fantastic work. It took some time, but eventually the 3 big pull requests making OBS Studio able to run as a native Wayland application landed.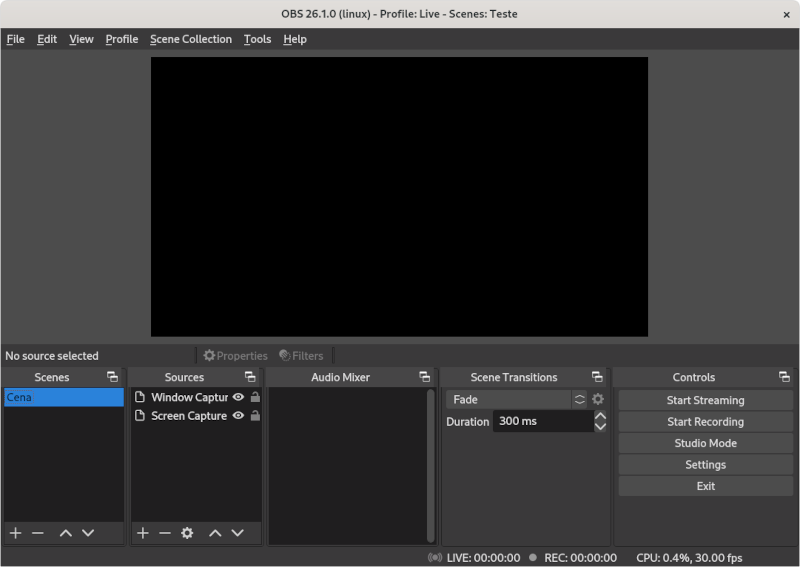 Basically, for Wayland, there was no capture support. And, with the help of PipeWire and Desktop Portals, the mechanisms were introduced.
You can also check out the plugin that was recently merged to the OBS Studio 27 as part of the built-in capture plugin which made it possible for OBS Studio to run as a native Wayland application.
And, this also means that you can also expect it work using Snap, or AppImage and in both GNOME and KDE desktop environments as well:
It is important to notice that despite born and hosted under the Flatpak umbrella, portals are mostly independent of Flatpak. It is perfectly possible to use portals outside of a Flatpak sandbox, and even when running it as a Snap or an AppImage. It's merely a bunch of D-Bus calls after all. Portals are also implemented by important Wayland desktops, such as GNOME, KDE, and wlroots, which should cover the majority of Wayland desktops out there
In addition to the good news, which should reflect with the next stable release of OBS Studio, you can find plenty of technical details for the future of OBS Studio on Wayland and plans to improve the workflow in the blog post itself.
It should be exciting to see how good it works when it's included with OBS Studio 27.0 release soon, what do you think about it?
---
More from It's FOSS...