ONLYOFFICE is a popular open-source Microsoft Office alternative that offers a lot of utility in a compact package.
Seeing that Microsoft has been under fire for privacy concerns related to Office 365, this remains an excellent option for those who want to switch to a different office suite.
The last major release came in the form of ONLYOFFICE 7.2, which brought in various improvements.
Suggested Read 📖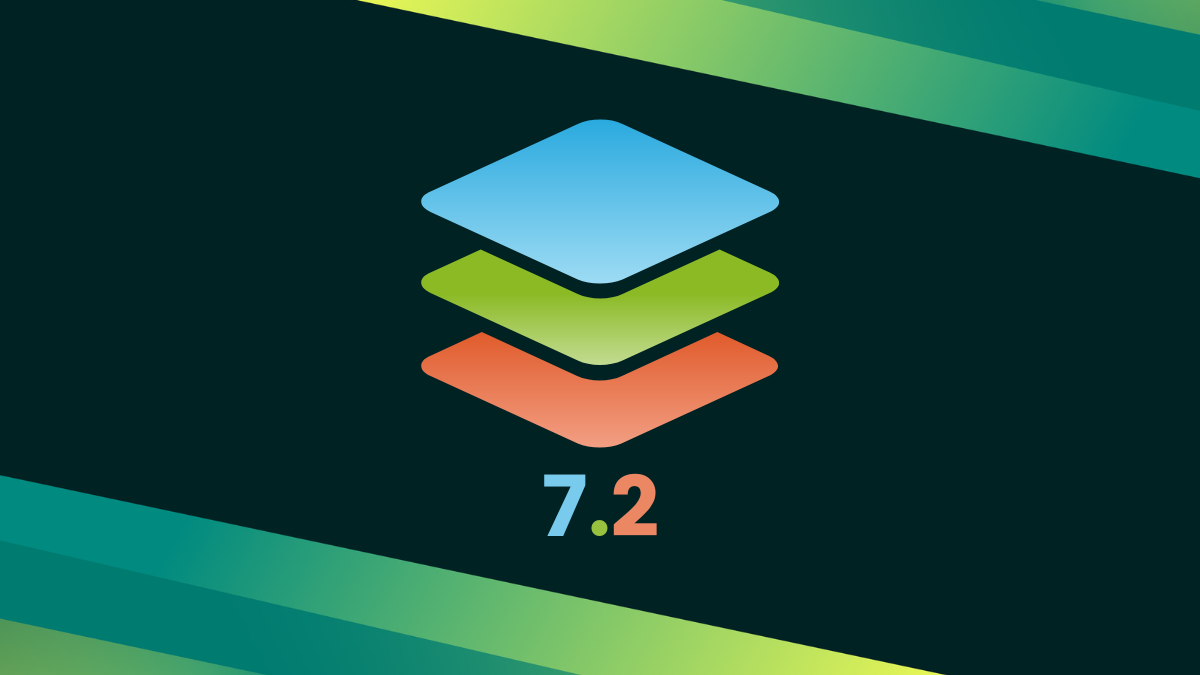 And now, ONLYOFFICE 7.3 is here with several improvements and fixes.
ONLYOFFICE 7.3 Docs: What's New
This release has plenty of improvements in store; some notable ones include the following:
Enhanced Forms.
Better SmartArt Graphics Integration.
Improved Document Protection.
Support for Unicode and LaTeX equations.
Various Improvements to Spreadsheets.
New Features in Presentations.
Enhanced Forms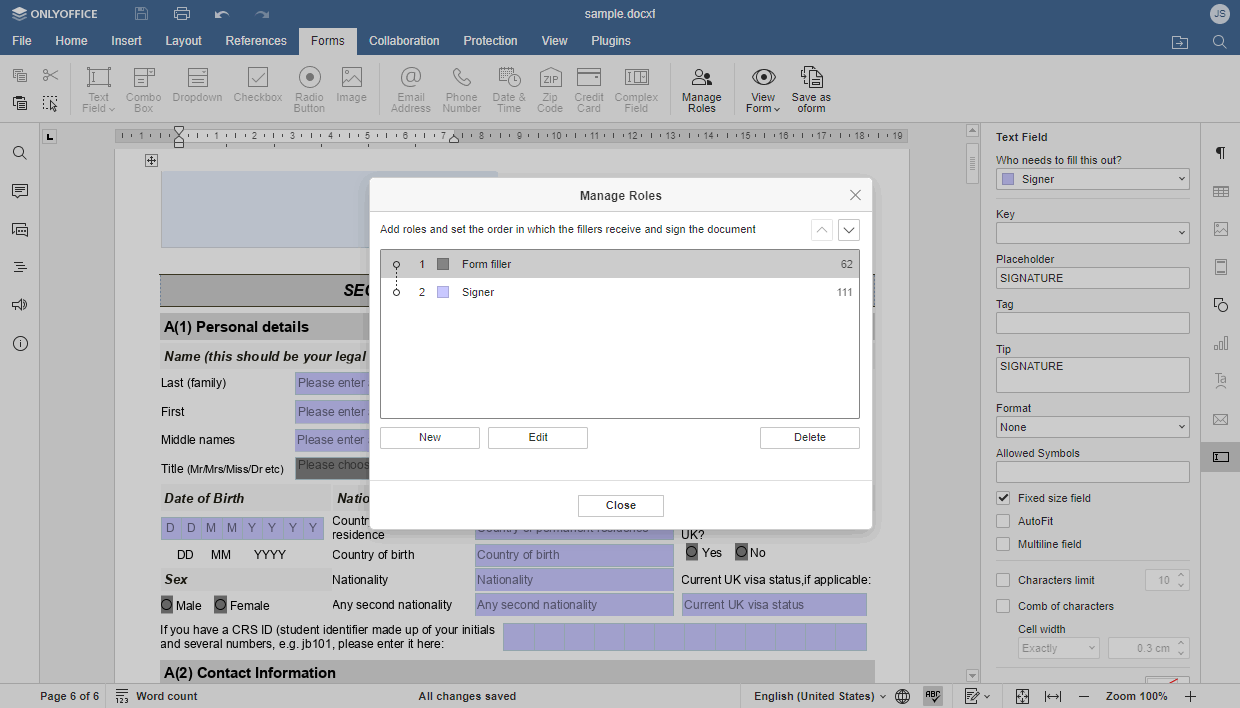 You can now create and assign various recipient roles for field filling with digital forms. So, users can now identify which fields they need to fill out depending on their role color.
This should make it easier to fill out a form with many fields and role-specific info requirements.
They also mention:
In the future updates, the developers are going to extend the functionality by adding an ability to set recipient roles with restrictions as well as e-signatures.
In addition, more ready-to-use fields have been added for quicker form creation.
Fields like Date & Time with multiple display options, ZIP code, and credit card have also been added.
Better SmartArt Graphics Integration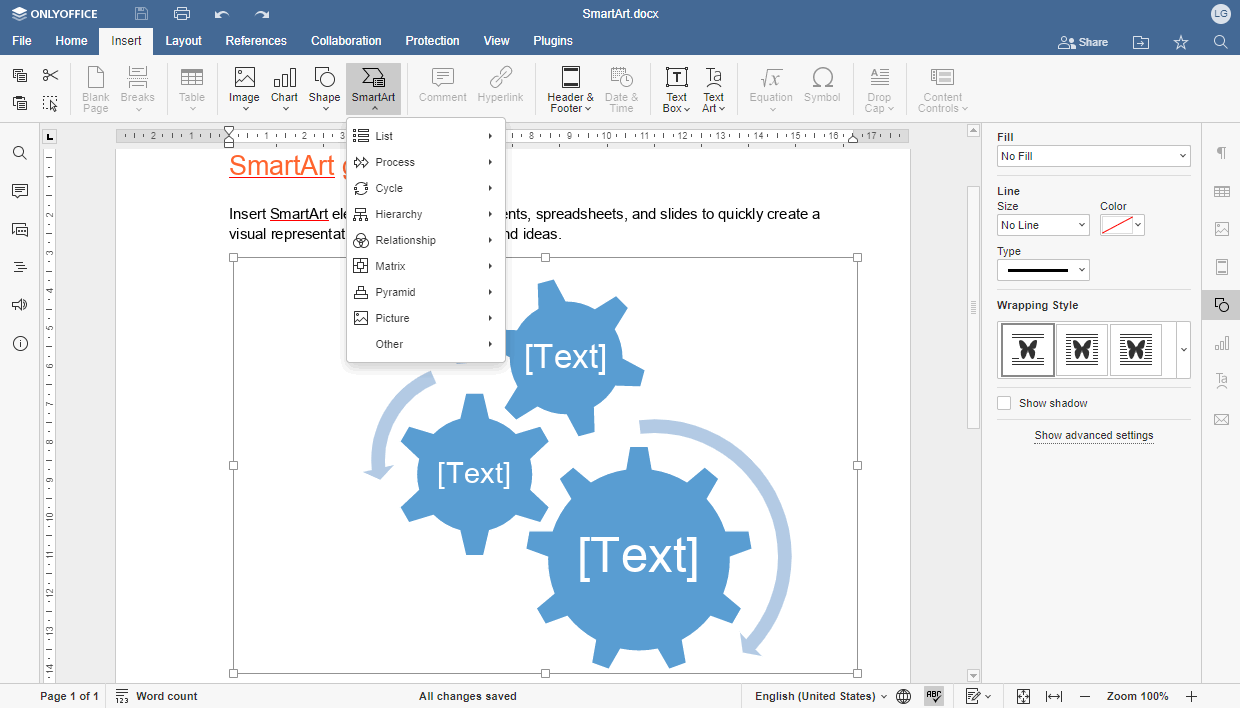 ONLYOFFICE Docs lets you insert various SmartArt elements, such as Matrix, Hierarchy, Process, etc., into documents, spreadsheets, and slides.
You can now quickly create a visual representation of your ideas and information with this.
Improved Document Protection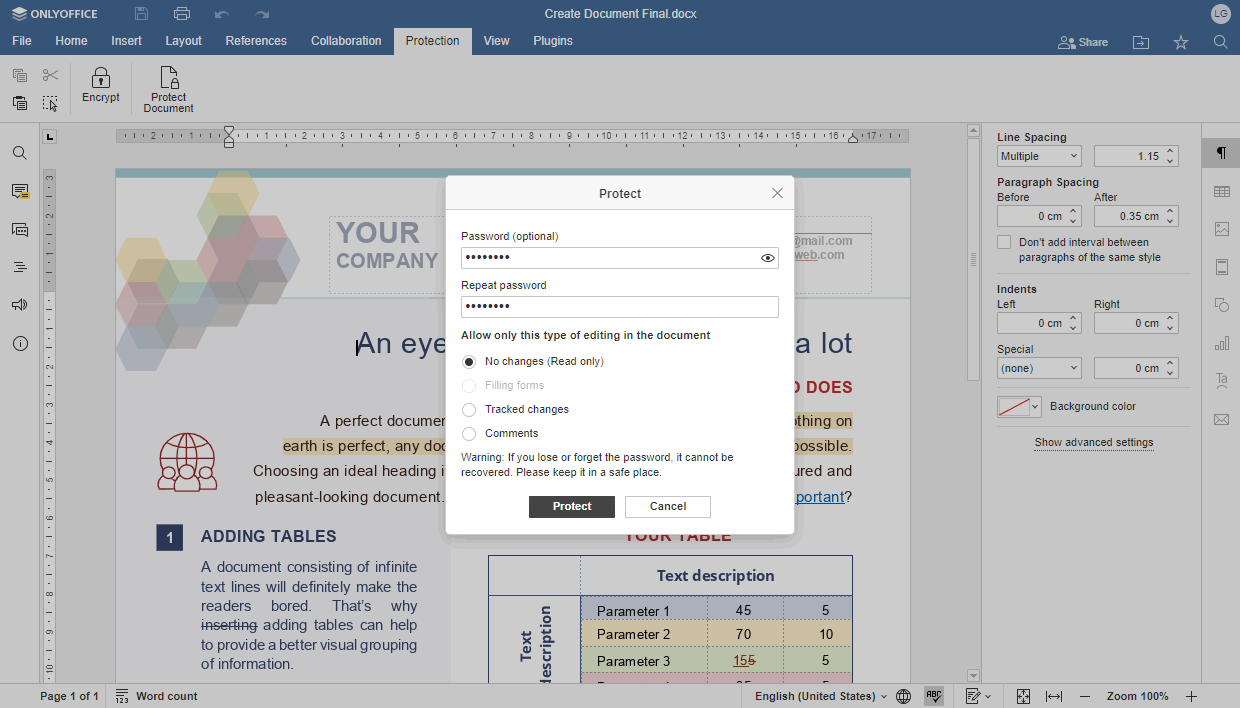 A new option has been added that lets you add a password to text documents with the ability to allow only specific actions in the file, such as, reading, filling forms, commenting, or tracking changes.
Support for Unicode and LaTeX equations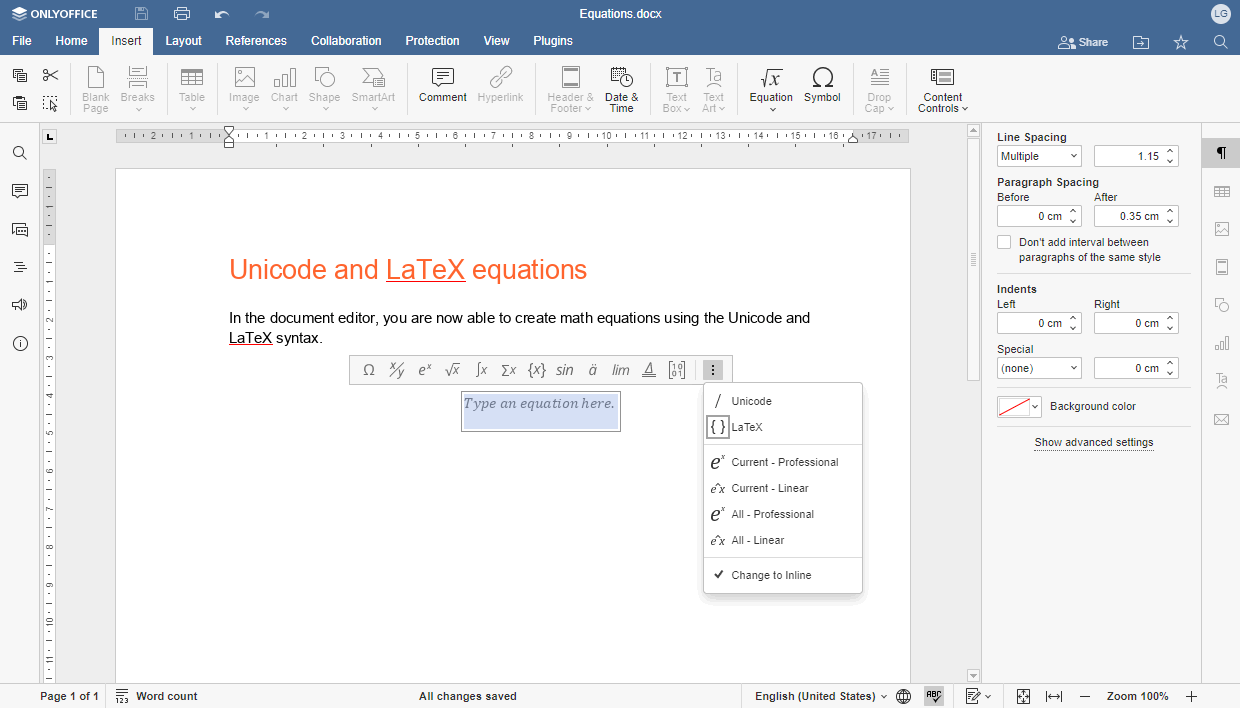 The document editor's functionality has been improved with the ability to create math equations using the Unicode and LaTeX syntaxes.
Various Improvements to Spreadsheets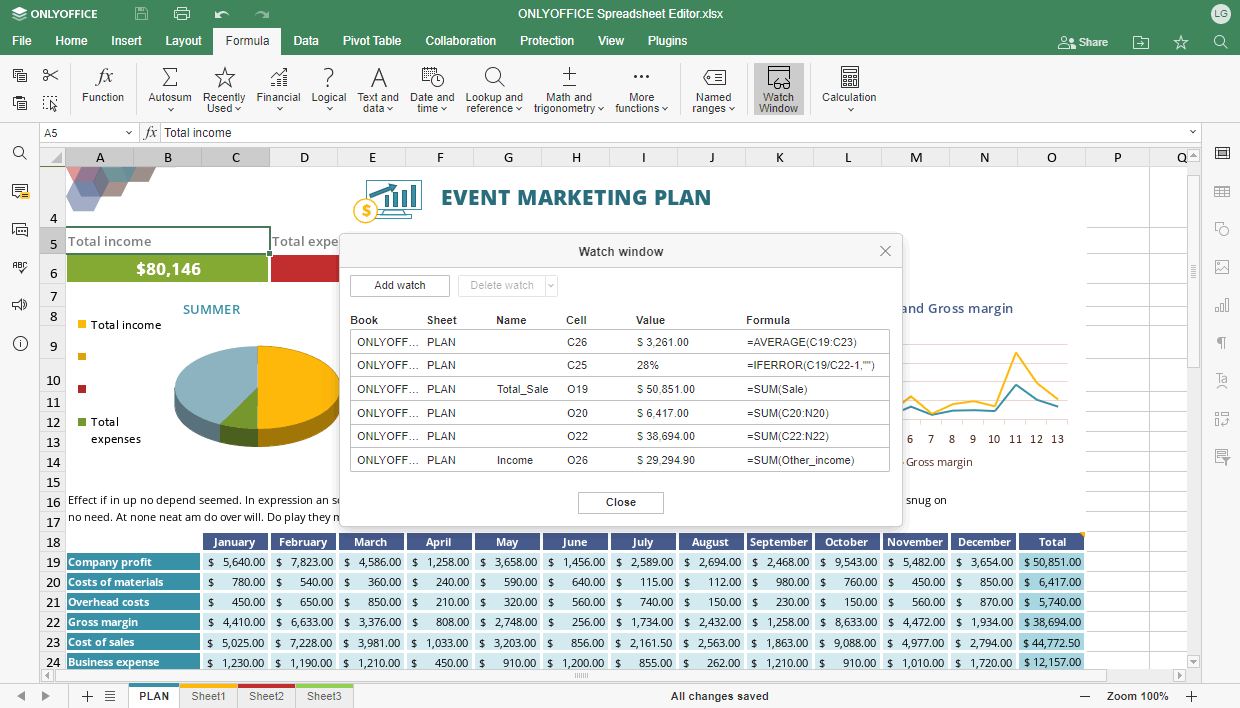 The spreadsheet component of ONLYOFFICE Docs has also received many improvements.
A new 'Watch Window' feature was added that allows the inspecting, auditing, or confirming of formula calculations and results in large files, preventing the need to scroll through the worksheet repeatedly.
To complement that, 13 new formulas are now available for use. That includes TEXTBEFORE, VSTACK, WRAPROWS, CHOOSEROWS, and more.
Furthermore, you can now import data from local XML files and add links between several spreadsheets using copy-paste.
🗒️
The copy-pasting of links between spreadsheets is only made available for users of the
ONLYOFFICE Workspace
productivity platform.
New Features in Presentations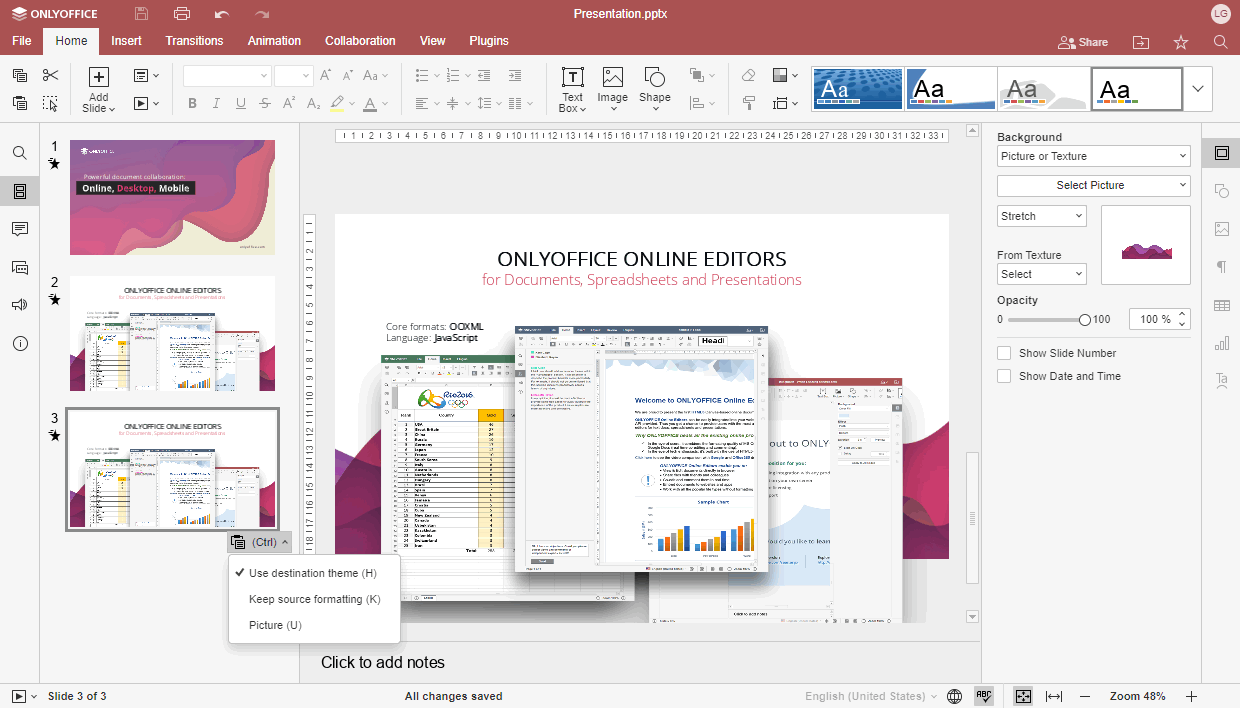 The presentation side of things has received two new features.
Paste Special hotkeys now work faster for inserting slides in the presentation editor with three options to choose from; use the destination theme, keep source formatting, or picture only.
Additionally, slide design is now more intuitive, and guides/grid lines settings are now available via the View tab and the slide context menu.
Other Changes and Improvements
Here are some miscellaneous changes that are worth mentioning:
Added equation shortcut bar and document statistics button in the status bar.
Presets for inserting horizontal or vertical text boxes.
Ability to show/hide the left and right panels in the View tab.
Rotations settings for 3D charts.
Dictionaries for the Uzbek language in both Cyrillic and Latin.
You can learn more through the full changelog or the official announcement.
Suggested Read 📖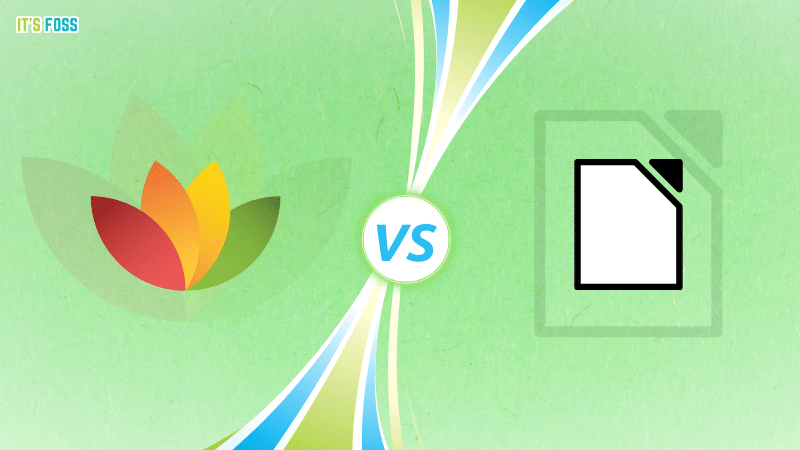 Get ONLYOFFICE 7.3 Docs
ONLYOFFICE 7.3 is available across various platforms; you can head to the downloads page to find options for Docker, Windows, AWS Cloud, and more.
If you were looking to use it for personal work, then we suggest you head over to the free ONLYDESKTOP apps section to download it for your desktop or mobile device. It is available for Linux, Windows, and macOS.
---
More from It's FOSS...