The race to integrate artificial intelligence (AI) 🤖 has begun.
The faster services and programs enhance their tools with AI, it is going to get more attention.
ChatGPT, the chatbot by OpenAI, is one such software. Almost everyone (including Microsoft for its new AI-powered Bing search) is betting big on it.
Now, ONLYOFFICE has added a new ChatGPT plugin to help quickly answer your questions, find information, generate texts, or add some code to your document.
In addition, they also introduce a plugin that makes it easy to access Zoom (video conferencing platform) from within the office suite.
Let me highlight a few details on that here.
Suggested Read 📖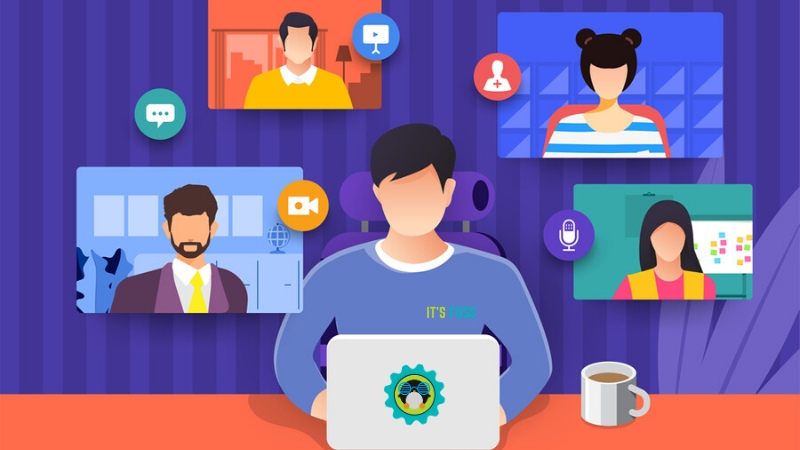 ChatGPT Plugin + ONLYOFFICE Docs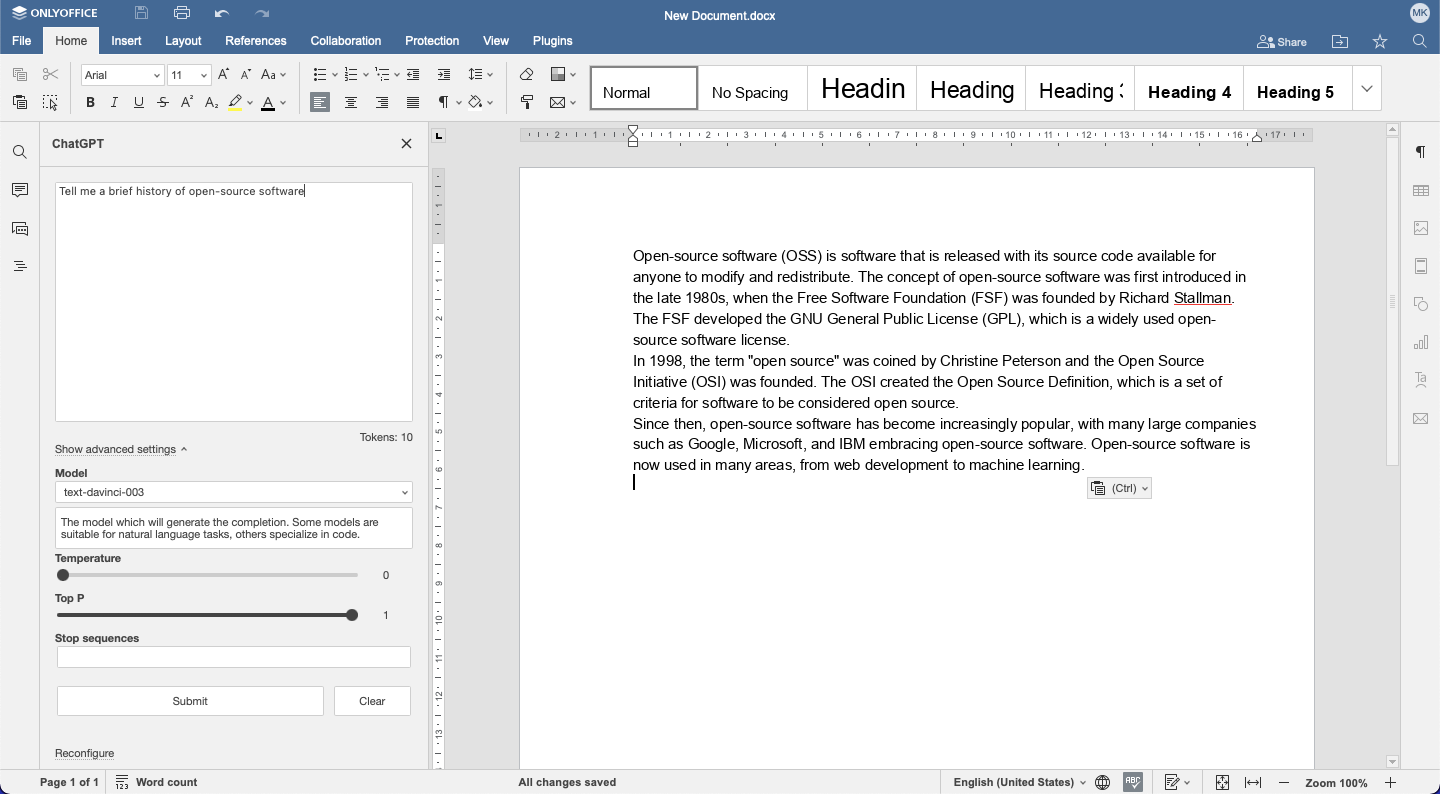 Once you set up ChatGPT using the plugin, it can be conveniently accessed and tweaked per your requirements.
The additional settings allow you to select the specific model you want to use, adjust the response length, fine-tune the randomness, and more.
🚧
To activate the plugin, you must submit an API key from
OpenAI
. This is a paid functionality that you have to opt for separately.
Zoom + ONLYOFFICE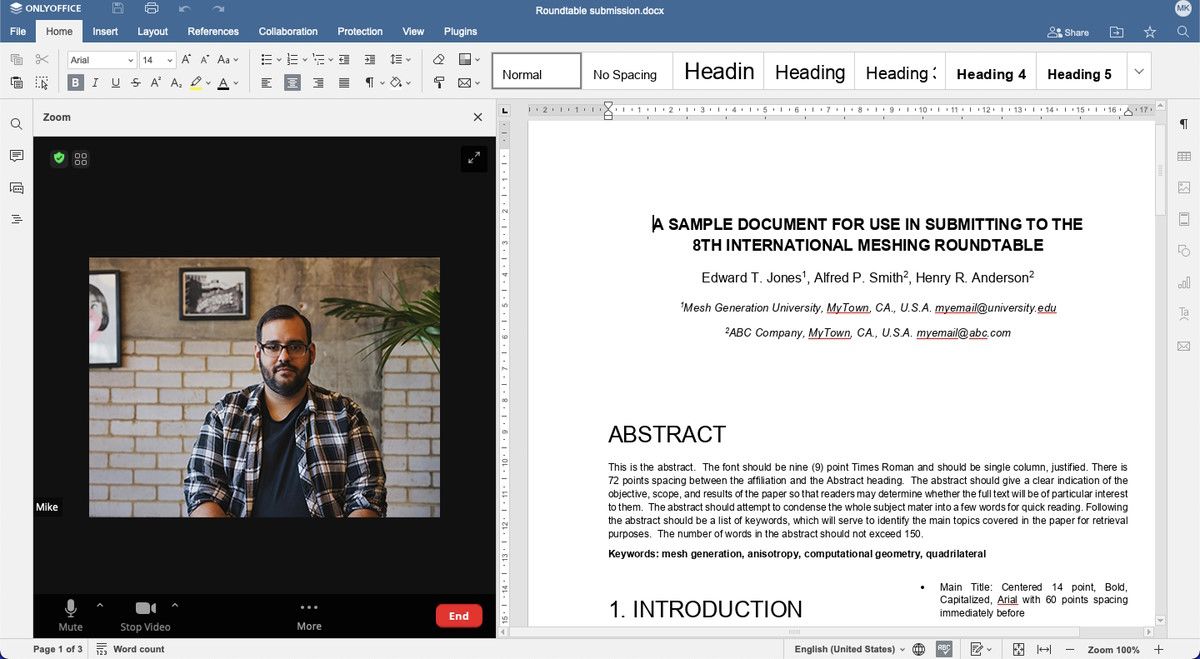 If you did not know, ONLYOFFICE already offers integration with Jitsi, one of the best open-source video conferencing tools.
You can now access Zoom, a popular video-conferencing platform, to attend webinars and virtual meetings right from ONLYOFFICE.
Unlike ChatGPT, you can access this for free with the plugin.
The Zoom plugin is not yet available for desktop editors.
💡
The new plugins can be installed in ONLYOFFICE Docs cloud and on-premises using the plugin manager. You need to follow
instructions
for desktop editors to set up ChatGPT.
While the ChatGPT extension may not be for everyone (considering users would be willing to pay for it to rely on AI), the Zoom extension should allow more users to use the open-source office suite on any platform of their choice (or cloud).
💬 What do you think about adding new plugins to ONLYOFFICE Docs? Do you think you will be using them? Share your thoughts in the comments.
---
More from It's FOSS...