There are several events by The Linux Foundation lined up to take place in fall 2021.
While you may have come across its schedule or information about it before, the events are finally open for registration!
Let me highlight a few of the important events that you may not want to miss joining in.
Do note that you have the option to tune in virtually or participate in person (following required Health & Safety protocols). However, some events are virtual-only.
Open Source Summit: September 27-30, 2021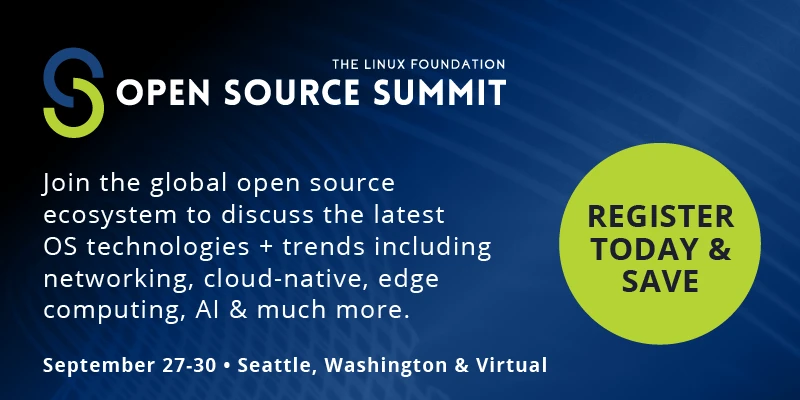 The Open Source Summit is a one-stop event for all things open-source where you will find industry experts, developers, and other community members.
It gives you the opportunity to cross-collaborate with a variety of professionals and peers alike.
You can explore the schedule before you make up your mind to register for the event.
Embedded Linux Conference: September 27-30, 2021
Embedded Linux Conference focuses on IoT products and how Linux comes in handy for deployments in embedded technologies.
You should find it vendor-neutral and notice several developers joining in for the sessions.
The schedule is available to explore in case you are interested to register.
Both the events mentioned above are taking place in Seattle if you are interested to attend them in person.
Open Networking & Edge Summit | Kubernetes on EDGE DAY
Update: This will be a virtual-only event.
Open Networking & Edge summit event takes place on October 11-12, 2021 in Los Angeles, California.
It focuses on end-to-end connectivity solutions powered by open source. You will find discussions for enterprise networking, government end-to-end open source projects, and similar.
Take a look at the schedule before you register.
It is worth noting that that the tickets for in-person attendees will be higher if you register late. The standard rate is $1000 for Open Source Summit and Embedded Linux Conference till September 6.
And, it is $1125 for Open Networking & Edge Summit if you register by September 20.
Virtual ticket prices stay at $50 until September 20-30 depending on the event and higher if late.
It's FOSS is one of the official media partners for the event.
---
More from It's FOSS...