You know, there's a better way to handle clipboard text than just Ctrl+C/Ctrl-V. No, I am not talking about using the right-click menu, either.
But using a proper clipboard manager instead. And, not just any clipboard manager, something incredibly useful. I am sure it would become one of the essential apps to have on Linux if you like it.
Meet Pano Clipboard Manager. Let me show you what it can do.
Pano Clipboard Manager: Overview ⭐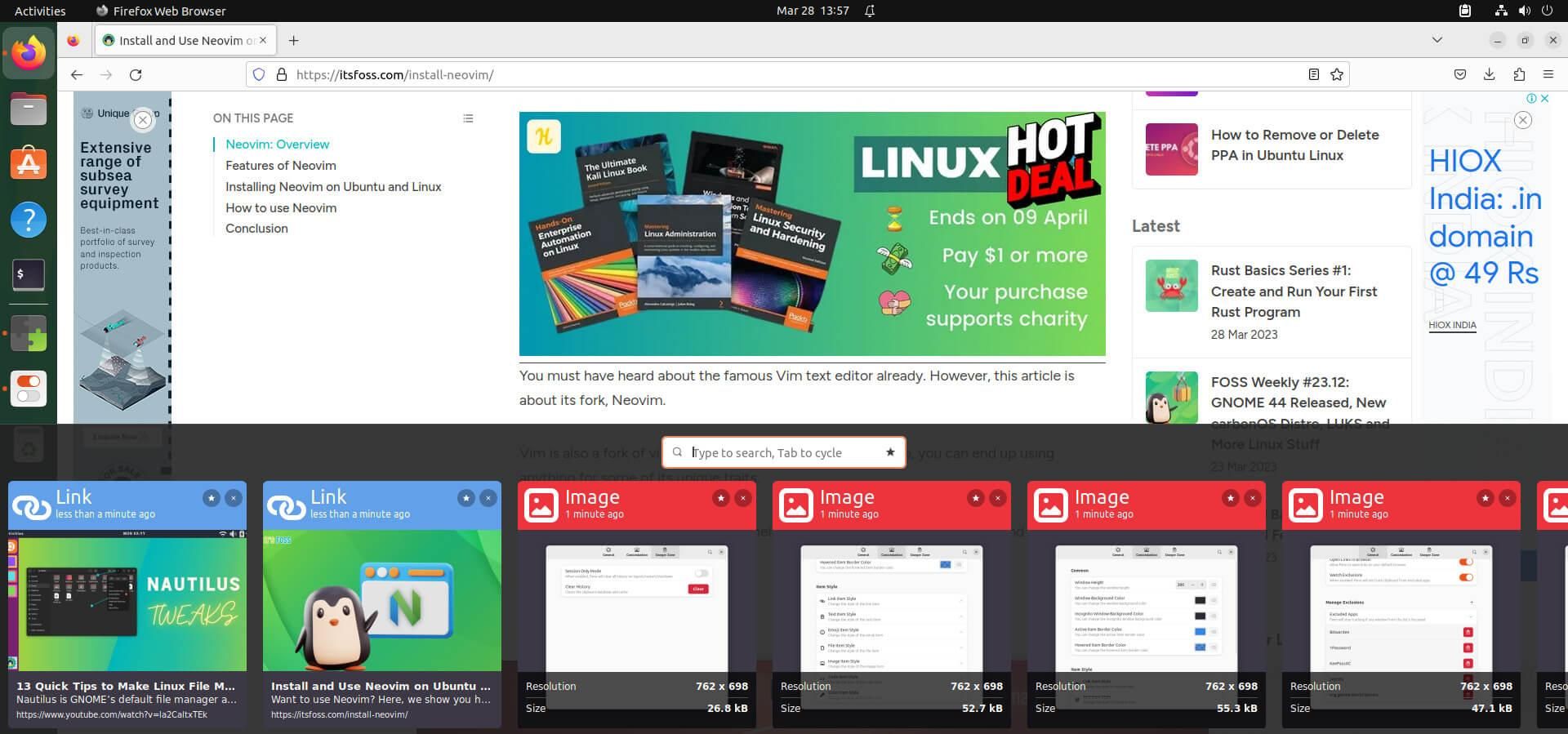 Pano is an easy-to-use and highly customizable clipboard app that offers some good utility in a very compact package (in the form of a GNOME extension).
It lets you store anything, starting from text, and emoji, all the way to colors.
As you can see above, the copied content is categorized according to its type and arranged neatly in its interface.
In addition to that, when you copy something, it shows a nice little notification with a short preview of the copied content.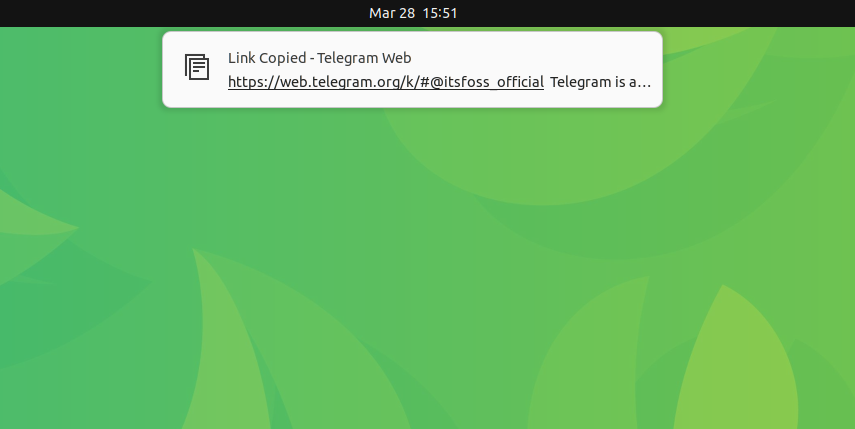 The extension was recently updated with a complete visual overhaul and redesigned tray icons, placeholder images, and more.
You can now adjust the height of Pano, as well as customize the background color, and opacity, tweak content types, font size, etc., in the configuration menu.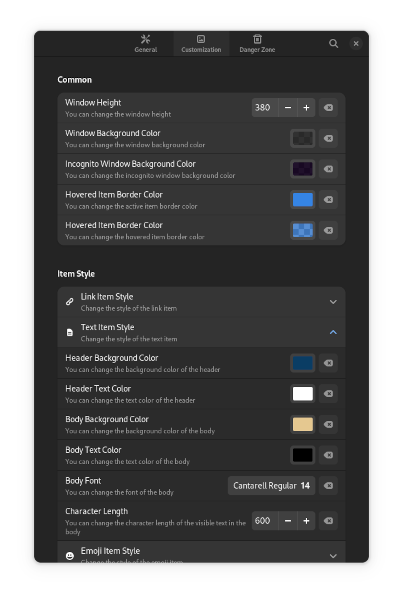 But, when my colleague Shivam tried out Pano, he discovered it would also copy passwords from Bitwarden to the clipboard.
I must say, that is an oopsie on Pano's part. It should have the option to exclude specific applications, such as password manager. Nevertheless, you should be safe because it has no cloud sync connection.
Other than that, here are a few shortcuts that can come in handy while using Pano:
Use 'super' + 'shift' + 'V' to toggle Pano.
Use 'Ctrl' + 'super' + 'shift' + 'V' to enter incognito mode for those spicy clipboard texts.
Use the left and right arrow keys to navigate between items.
Use the up and down arrow keys to focus on the search box and items.
Use 'Ctrl' + 'S' to add a focused item to favorites.
For more shortcuts like this, you can refer to its GitHub repo.
So, moving on.
There are similar apps available for Linux and GNOME that offer such functionality; take, for example, CopyQ.
But Pano is a bit different in what it offers, especially in such a compact package.
Suggested Read 📖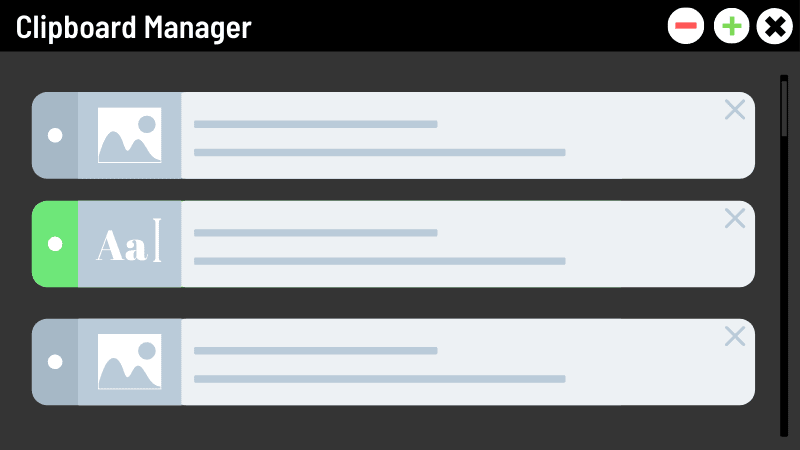 📥 Get Pano Clipboard Manager
You can get Pano from the Gnome Extensions site, or click on the download button below to get it:
Do keep in mind that it requires two dependencies, 'libgda' and 'gsound' to work, which can be done using the following command:
sudo apt install gir1.2-gda-5.0 gir1.2-gsound-1.0
You can also refer to our guide on using GNOME extensions to enable it.
Suggested Read 📖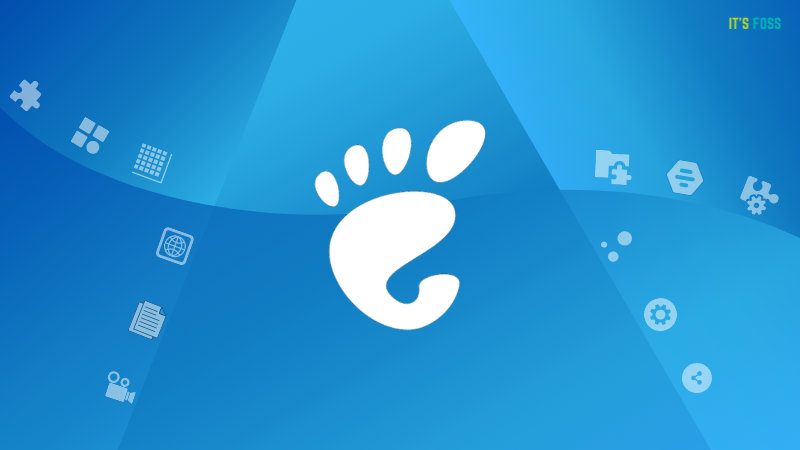 ---
More from It's FOSS...