pCloud is a quite popular cloud storage solution for Linux users. It already offers a native client to help you sync files and folders to the cloud.
Even though you already get the ability to automatically sync files/folders to the cloud using the sync client, there was no dedicated PC Backup feature that focuses on backing up your entire system and retain the old version for up to 1 year.
However, recently pCloud announced the introduction of 'pCloud Backup' feature.
pCloud Backup: Back up Your Linux, Windows or Mac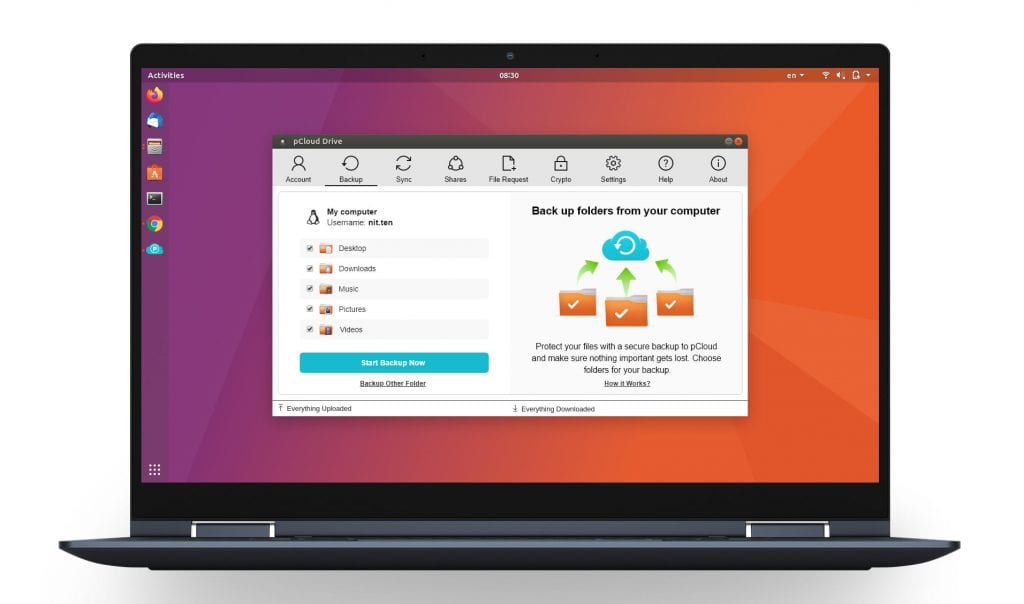 To take a backup of your system, pCloud will let you choose the files/folders that you want to be backed up automatically.
Once you start the backup, it will automatically back up everything in real-time.
In addition to the real-time backup functionality, it will keep multiple snapshots of your data regularly throughout the day. So, you will have a number of versions to restore if you like.
You will also be able to filter through the backup (or snapshots) of your data if you need to restore it from a specific date. That's definitely handy.
Also, if you are updating any file from your backup, only the changes will be uploaded to save upload time and bandwidth.
It is worth noting that normally pCloud stores the old version of your data for 30-days. But, with this new addition, you can extend the time for up to 1 year with an additional fee.
There's also no file size limit or speed limits enforced, which should make things convenient.
For free users, it's a bummer for sure. But, if you are willing to pay to retain the old versions of your PC backup, it should be a great deal, I believe.

With this feature addition, pCloud aims to simplify the process of backing up your computer to the cloud without being a tech-savvy user.
Have you tried pCloud's new backup feature yet? Feel free to share your thoughts in the comments down below.
---
More from It's FOSS...