PDF Arranger is a GUI tool for splitting, rotating, cropping, and rearranging pages of PDF files. It is actually a fork of pdfshuffler. PDF Arranger has been around for some time now and is available for both Linux and Windows.
Even though it is one of the best Linux PDF editors already, a new release potentially makes it even better.
The latest release introduces features like the ability to edit document info, selection of odd or even pages, option to crop white borders, and more.

Let's take a look at what other changes this release has to offer.
Overview: What's new?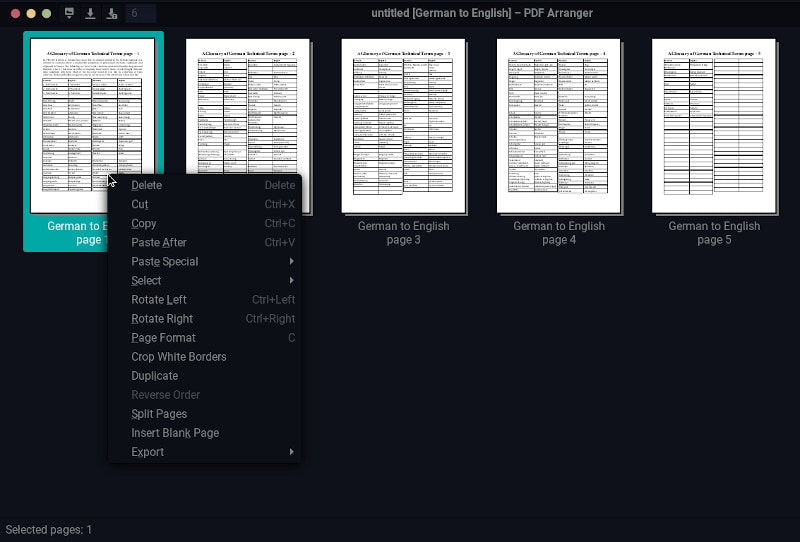 Here are the highlights of PDF Arranger version 1.7.0 release:
Allows you to edit Keywords, Subjects, and dates in document info
Allows the selection of odd or even pages
Added option to crop white borders
Allows exporting of individual files
Fixed import of images with alpha channel
Support import of encrypted PDF files
Along with the key additions, this release also includes some small new additions like the ability to customize keyboard shortcuts from the configuration file.

Besides that, you can select all pages with the same page format. The application also allows you to insert blank pages in your document.
Coming to other changes in version 1.7.0, we can see some interesting improvements like the responsiveness when scrolling zoom levels. Also, it is now possible to scroll the view with up/down & page up/down keys.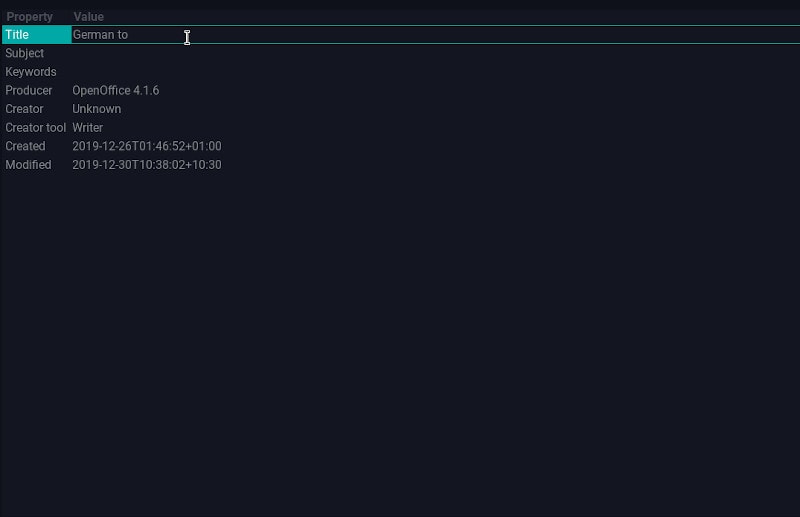 In addition to all the feature improvements mentioned, you will also find several minor improvements and bug fixes with the release.

For more details on that, please have a look at the official release notes.
Installing PDF Arranger version 1.7.0 on Linux
For Ubuntu users, there is an unofficial PPA available by Linux Uprising for to get the latest version of PDF Arranger. You can go through our detailed PPA guide to get started.
Unfortunately, the PPA contains the new version only for Ubuntu 20.10 because PDF Arranger requires pikepdf 1.15.1 or newer to work properly.
So, considering that you have Ubuntu 20.10 installed, simply type in the following in your terminal for installing via PPA or just download the DEB package from the PPA.
sudo add-apt-repository ppa:linuxuprising/apps
sudo apt-get update && sudo apt install pdfarranger
In case, you're running Ubuntu 21.04 or any other Linux distribution, you can opt to utilize the Flatpak package. Of course, we also have a guide of using Flatpak, if you need it.
If you use Arch-based distribution, you can get PDF Arranger 1.7.0 from the Arch Linux community repository.
You can explore more about it and get the source code from their GitHub page.
Conclusion
PDF Arranger is a small and neat tool for arranging, deleting, or adding new pages to your PDF document. What I like the most about this application is its simplicity. Unlike some other feature-rich tools, using PDF Arranger to do these simple tasks saves a lot of time. Give it a try if you are looking for a tiny tool to edit your PDF pages.
Have you ever used PDF Arranger or similar tools before? Let me know in the comments below.
---
More from It's FOSS...