Pine64 has announced yet another Linux-powered mobile device: The PineNote. This innovative new device brings a wide variety of interesting features and capabilities, most notably a large e-ink display, similar to Amazon Kindles.
In this article, we will be looking at the specs of this device and what it might be useful for.
PineNote Specifications
Interestingly, the PineNote is actually the most expensive device ever sold by Pine64, priced at almost double the cost of a single PineBook Pro. At $399, it is currently meant for early adopters (testers) packaged along with a magnetic cover and EMR pen.
You will have to purchase the magnetic cover and the pen separately when it launches.
Hence, it is not suitable for consumers yet, but I would expect the final price to be around $450.
In its current state, the PineNote has:
A quad-core RK3566, running at an impressive 1.8GHz
4 GB LPDDR4 RAM, similar to many low-end laptops
128 GB of eMMC storage
A 10.3″ E-Ink display with a resolution of 1404×1872
Pen and touch support
Wi-Fi 5 and Bluetooth 5.0
Stereo speakers
Accelerometer for auto-rotate
4000mAH LiPo battery with 15 W USB-C fast-charging support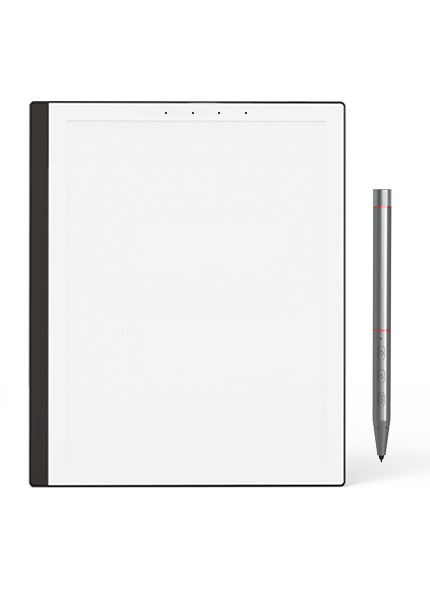 With these specs, it is easy to see PineNote doing more than just flipping through an e-book. Instead, it is positioned much more as a do-it-all device, with the ability to be used as a tablet, laptop, or even a drawing tablet. The possibilities are truly endless.
Also, it is interesting to know that it would be thinner than Amazon's Kindle device.
Is the PineNote for You?
With its impressive specs and cutting-edge technology, I can see a wide variety of use-cases for it. Some of the ones I can see happening include:
A quick/remote laptop replacement. Combined with a keyboard cover, I can see this device being the ultimate portable laptop, especially with its E-Ink display that allows great visibility, especially in outdoor conditions. Additionally, it would mostly run KDE mobile OS, meaning that users get access to the wide variety of already-existing applications.
As a tablet. Unlike Pine64's other tablet, the PineTab, the PineNote has much better specs, which when combined with the E-Ink display should provide a powerful yet portable computing solution.
As an e-book reader. Despite its impressive specs, I am expecting it to also perform extremely well as an e-book reader.
I'm sure there are many other possible use cases, but these are the ones I think are most likely.
Either way, the PineNote looks to be a great all-around device with good specifications on paper.
Wrapping Up
This can be something promising after Pine64's successes with their PinePhone, PineTab, and PineBook Pro.
As of now, it is in active development and should take months to complete as a final product.
I am really excited to see this device in its final form between its impressive specs, e-ink display, and touch and pen support.
Would you be interested in buying a PineNote? Let me know in the comments below!
---
More from It's FOSS...