Pop!_OS is one of the best beginner-friendly Linux distributions.
It is based on Ubuntu, and obviously, Pop!_OS 22.04 LTS is based on Ubuntu 22.04 LTS.
However, unlike Ubuntu, Pop!_OS 22.04 did not officially support Raspberry Pi at the time of release.
So, it only makes sense to expect for Raspberry Pi support with Pop!_OS 22.04 LTS release.
If you recall, System76 added support for Raspberry Pi with Pop!_OS 21.10 for the first time. We also reported it while it was being tested.
And, it looks like System76's latest Pop!_OS release is now gearing up to support Raspberry Pi 4, as revealed by System76's Principal Engineer Jeremy Soller.
Pop!_OS 22.04 LTS for Raspberry Pi 4
This is excellent news for you if you have been hanging in with Pop!_OS 21.10 on your Raspberry Pi 4.
And, for anyone wanting to try Pop!_OS on Raspberry Pi 4, we will finally be getting an LTS edition for it.
As of now, the ISO is available as a tech preview. So, you should expect bugs and usability issues if you would like to take it for a test drive. Note that this is only limited to Raspberry Pi 4 and does not support other Raspberry Pi devices, which is a bummer.
We do not know if System76 plans to support other Raspberry Pi boards for this LTS release, or if they stick to Raspberry Pi 4.
However, considering Raspberry Pi 4 is pretty popular nowadays, it should be a good development for many tinkerers out there seeking an alternative operating system for Raspberry Pi replacing Ubuntu.
With Pop!_OS 22.04 LTS, Raspberry Pi 4 users should be able to experience some of the most exciting upgrades along with a newer Linux Kernel 5.15 LTS.
To download the tech preview, head to Pop!_OS's official website and click on the download button to find the option: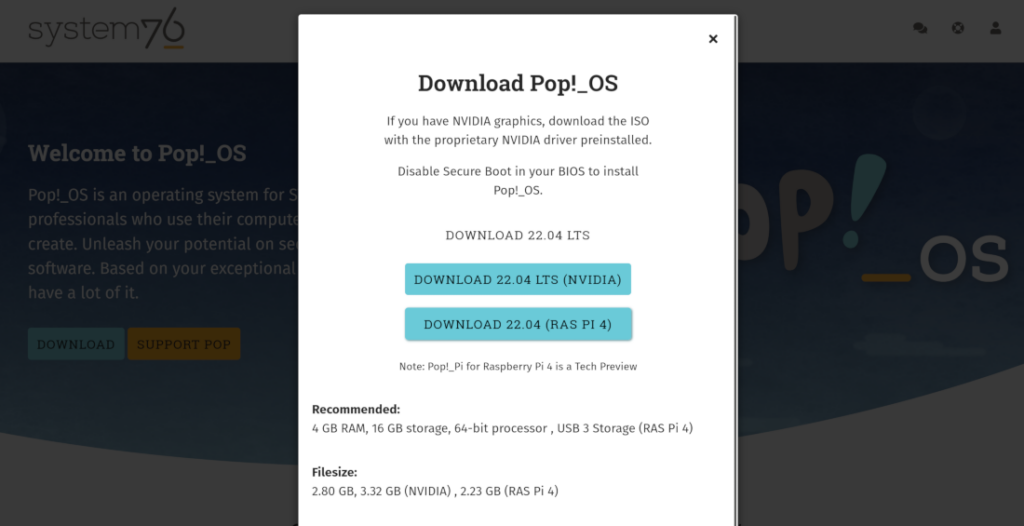 What do you expect with Pop!_OS 22.04 on Raspberry Pi 4? Kindly let us know your thoughts in the comments down below.
---
More from It's FOSS...