Pop!_OS 21.04 debuts with its brand new COSMIC desktop.
I shared my experience with the beta release early this month—now, the stable release is finally available to download.
There are a few additions after our beta release experience, let me highlight what's new in Pop!_OS 21.04.
Pop!_OS 21.04: What's New?
The COSMIC (Computer Operating System Main Interface Components) desktop, of course and the expansion of the abbreviation is something to notice.
It is a GNOME-based desktop that offers a different workflow while letting you control/tweak things in the form of extensions.
While I appreciate the change to focus on providing a faster workflow, it may not be a super exciting change if you are already a Pop!_OS user.
I do find the change in workflow refreshing, but some may not like it.
An impressive change to improve the installation experience is that you get a choice to choose the layout during the initial setup.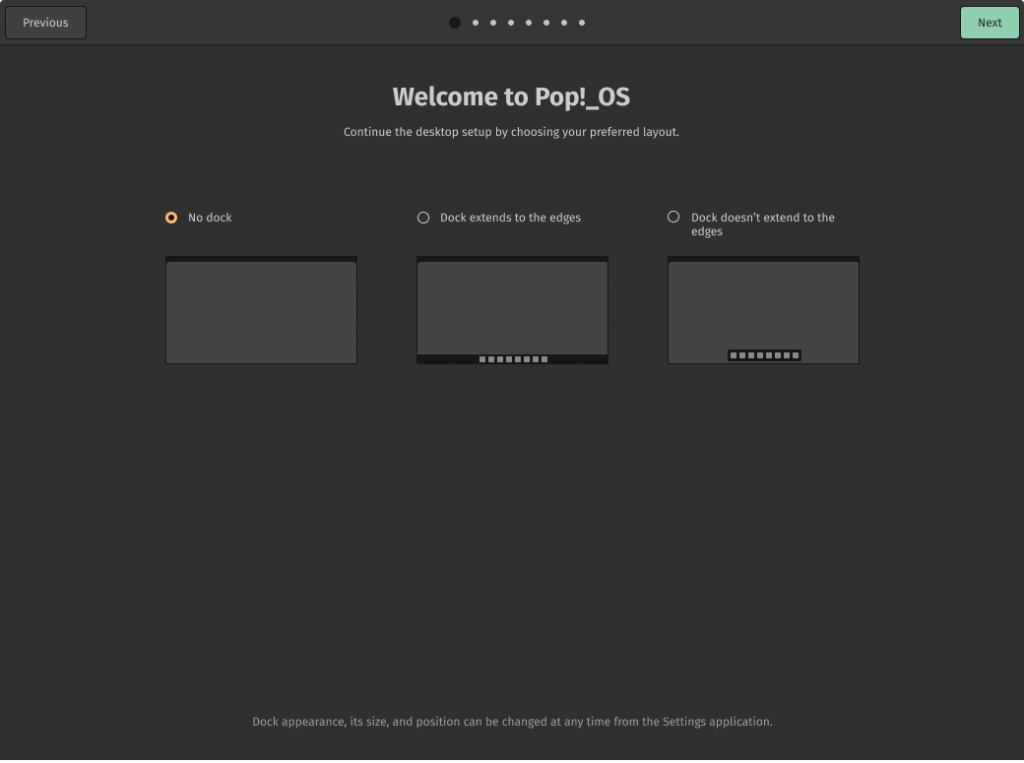 The dock is incredibly flexible, as noticed in my beta impressions. You can choose to hide it, change the position, resize it, and a few more things.
The Activity Overview now provides two different views: one for the Workspace and the second for Application drawer.
You can even remove the button to Application/Workspace view in the top bar if needed. Also, the date/time or notification area can be moved to the top-left or top-right corner, which is a useful customization option.
Initially, the beta release did not have the hot corner feature—you get that in the stable release now.
The super key (or the windows key) lets you use the launcher to do a great deal of things to quickly access files/apps in your system.
You can choose to configure it to open workspaces or applications view.
If you are a laptop user or have an external trackpad, there are several new useful gestures, like swiping four fingers to the left to access workspaces.
Other Additions & Improvements
With Pop!_OS 21.04, you do get an option to add minimize and maximize buttons to a window.
I had to use a macro to quickly minimize the window in Pop!_OS 20.04 LTS, so that is a convenient addition.
You can also use the window tiling feature using your mouse if you are not a fan of keyboard shortcuts.
In addition to these, you can now update the recovery partition right from the settings.
For more details on the changes with Pop!_OS 21.04, you can refer to the official release announcement.
Should You Upgrade to Pop!_OS 21.04?
If you are using Pop!_OS 20.04 LTS, you can choose not to upgrade it if you do not want a change to your workflow and a shorter software support cycle (next 6 months).
But, if you want to experience the latest changes and improvements to the workflow and customization options, Pop!_OS 21.04 is an exciting release.
Do note that you need to first update your recovery partition before downloading and upgrading to Pop!_OS 21.04 from the system settings.
When using the terminal, you can type the following commands to get the update started:
sudo apt update
sudo apt full-upgrade 
pop-upgrade release upgrade
You can download the ISO file for NVIDIA or Intel/AMD for a fresh install as well.
---
More from It's FOSS...