Portmaster by Safing is a free and open-source application firewall that aims to automate the process of protecting the privacy of its users.
It allows you to monitor network activity, add custom connection rules for applications, and more.
We tested it during the alpha stage, and came to the conclusion that it had good potential to act as a viable alternative to GlassWire. Of course, it may not be a replacement, but it can be one in the near future:
With the release of Portmaster 1.0, we can recommend everyone to give it a try.
💡
Portmaster 1.0 is a stable release suitable for every user.
🆕 Portmaster 1.0: What's New?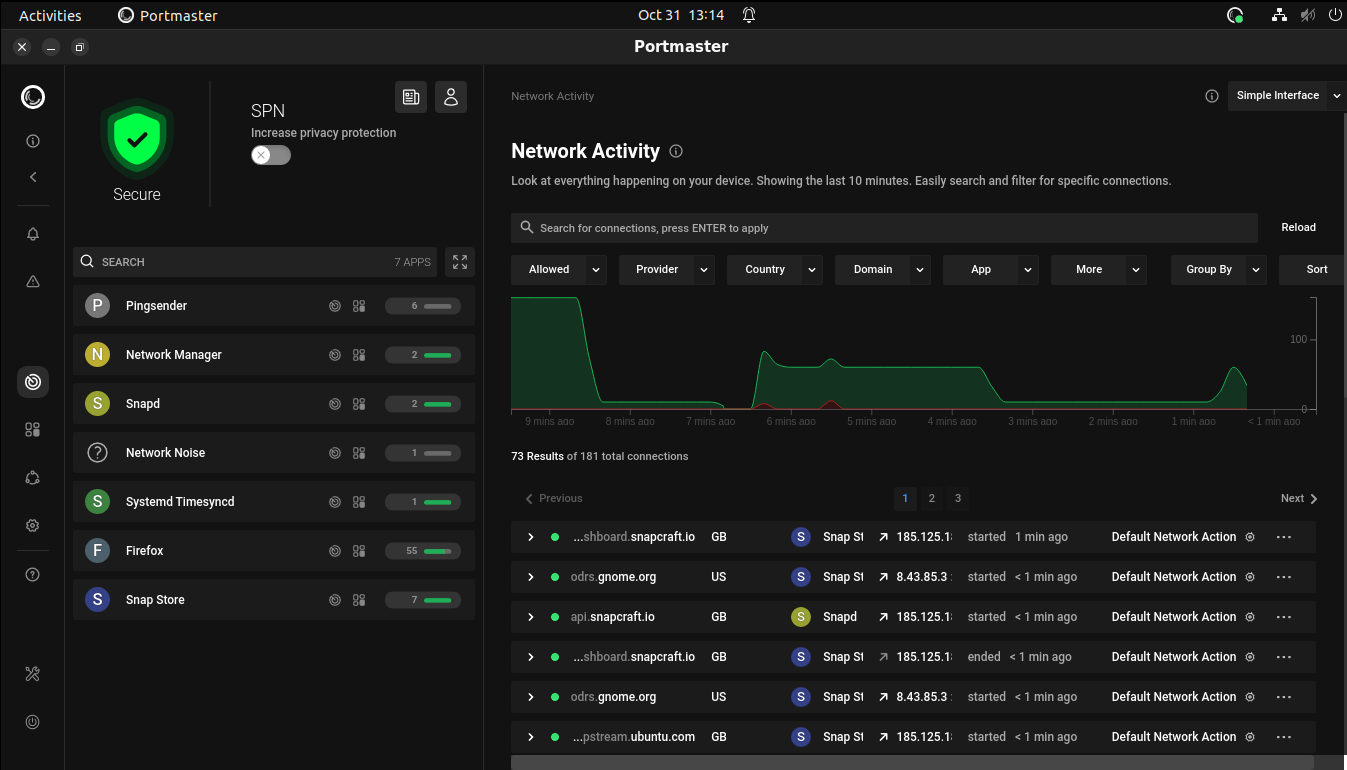 Considering this is Portmaster's first stable release, there could be room for improvement.
However, some of the features that it brings with it include:
Easy navigation to monitor app network connections
Secure DNS by default
Automatic blocking of trackers & malware
Automatic Blocking Of Trackers & Malware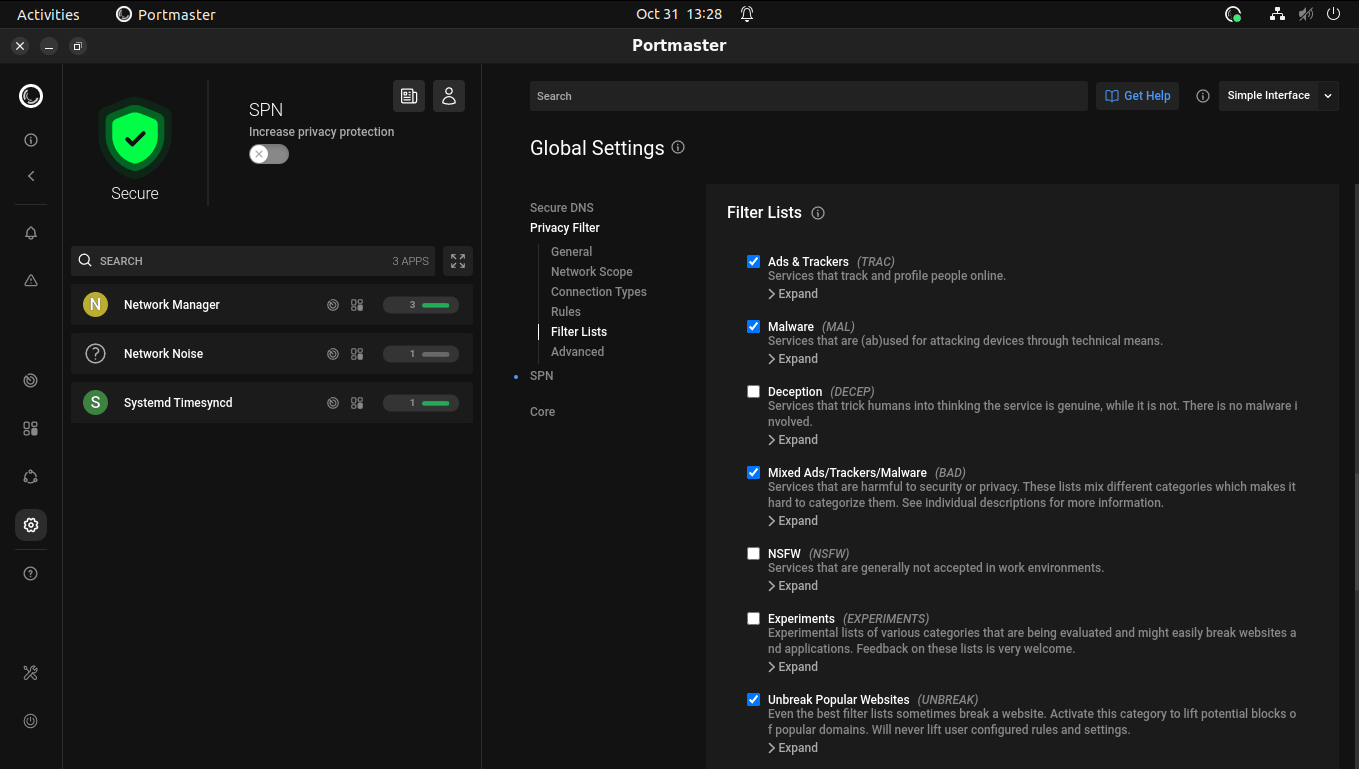 Portmaster lets you automatically block various trackers and malware by using well-known filter lists from the likes of AdAway, abuse.ch, AdGuard, and a few of their curated lists.
Side-Dash Menu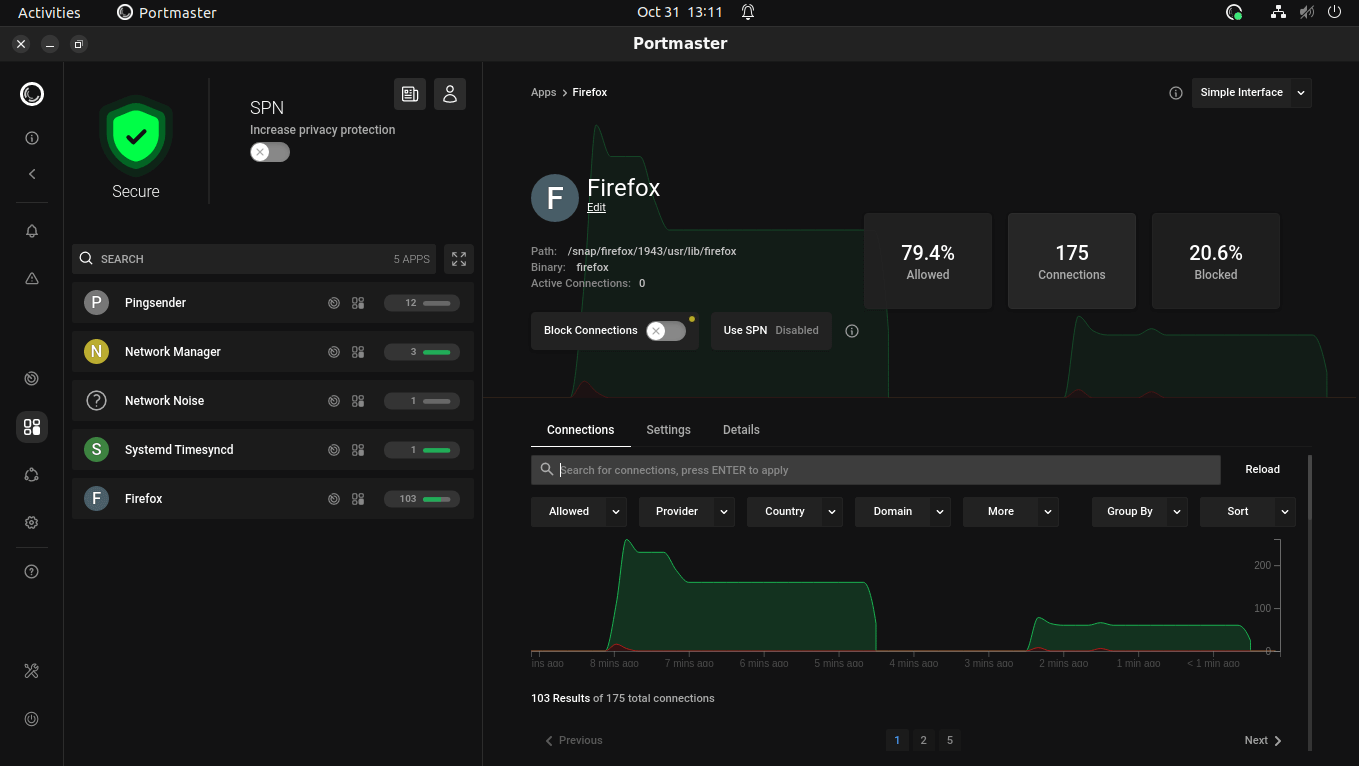 The presence of sidebar menu in Portmaster makes things easy, meaning it acts as a quick switcher between apps and settings.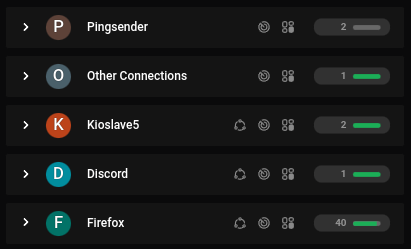 It also shows key information regarding apps that are using the network.
Additionally, suppose you are using their paid SPN service (or Portmaster Unlimited). In that case, you can use the Side-Dash to see which countries each app connects to, alongside the number of identities in use.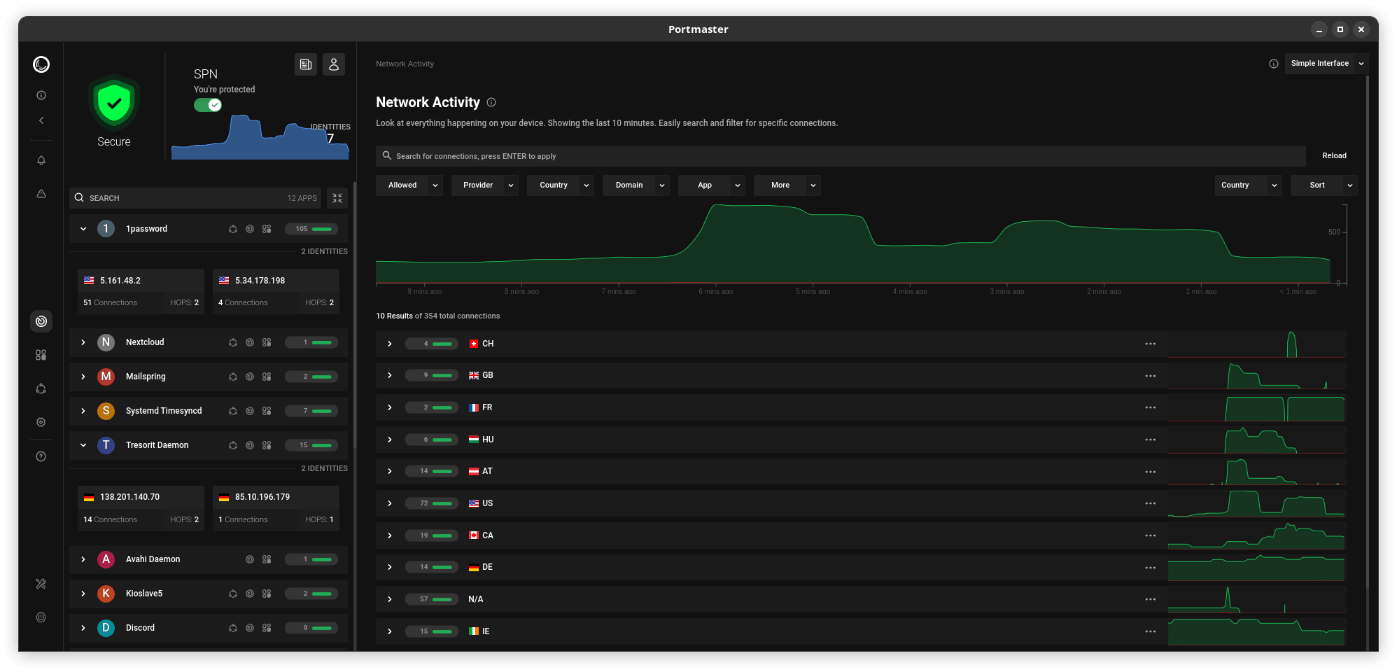 Other Features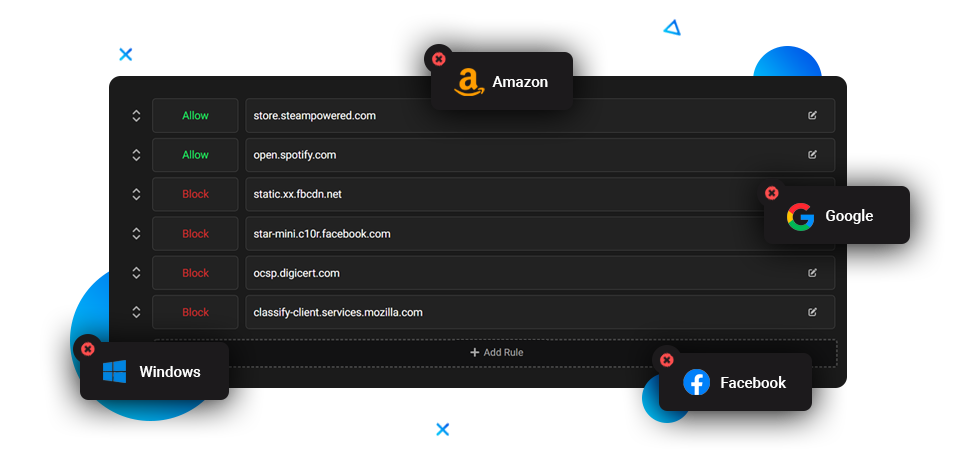 In addition to the key highlights, it also gives you some powerful abilities that include:
Choose your favorite DNS-over-TLS provider, like Cloudflare, Quad9, AdGuard, etc., to encrypt DNS requests.
Allow/Block specific websites or applications.
Specify if you do not want your apps to connect to specific countries.
Block all p2p connections.
📥 Download Portmaster 1.0
Portmaster is currently only available for Windows and Linux, with no news on the release of a macOS version.
They plan to support mobile platforms in the future as well.
You can visit its official downloads page to get started for Linux (.deb/.rpm packages) and Windows.
Explore more about the project on its GitHub page.
💭 My Thoughts
Portmaster aims to succeed in a space where GlassWire is a very well-known name. It is easy to use and offers an intuitive experience.
But, GlassWire is not open-source and does not have a client for Linux.
With further refinements, I think it would be an impressive addition to every privacy-conscious computer user.
Of course, a free and open-source alternative to any proprietary tool is a good thing, as it enables more users to try it out.
And, Portmaster is something that helps you monitor your network connections and automate your privacy protections, I think you should take it for a spin! 😊
💬 Is Portmaster a good application firewall for your use-case? What do you think about it?
---
More from It's FOSS...